Amidst the bustling restaurant avenue of Lahore (Mall 1), lies a restaurant that should not go unnoticed by food lovers! A restaurant you do not want to miss. We are talking about Eataly Ristorante! A beautifully decorated, intimate space with a fauna themed decor. Providing one of a kind experience with its soothing ambiance and fine cuisine and comes with a roof top seating space, overlooking the Main Boulevard, Lahore.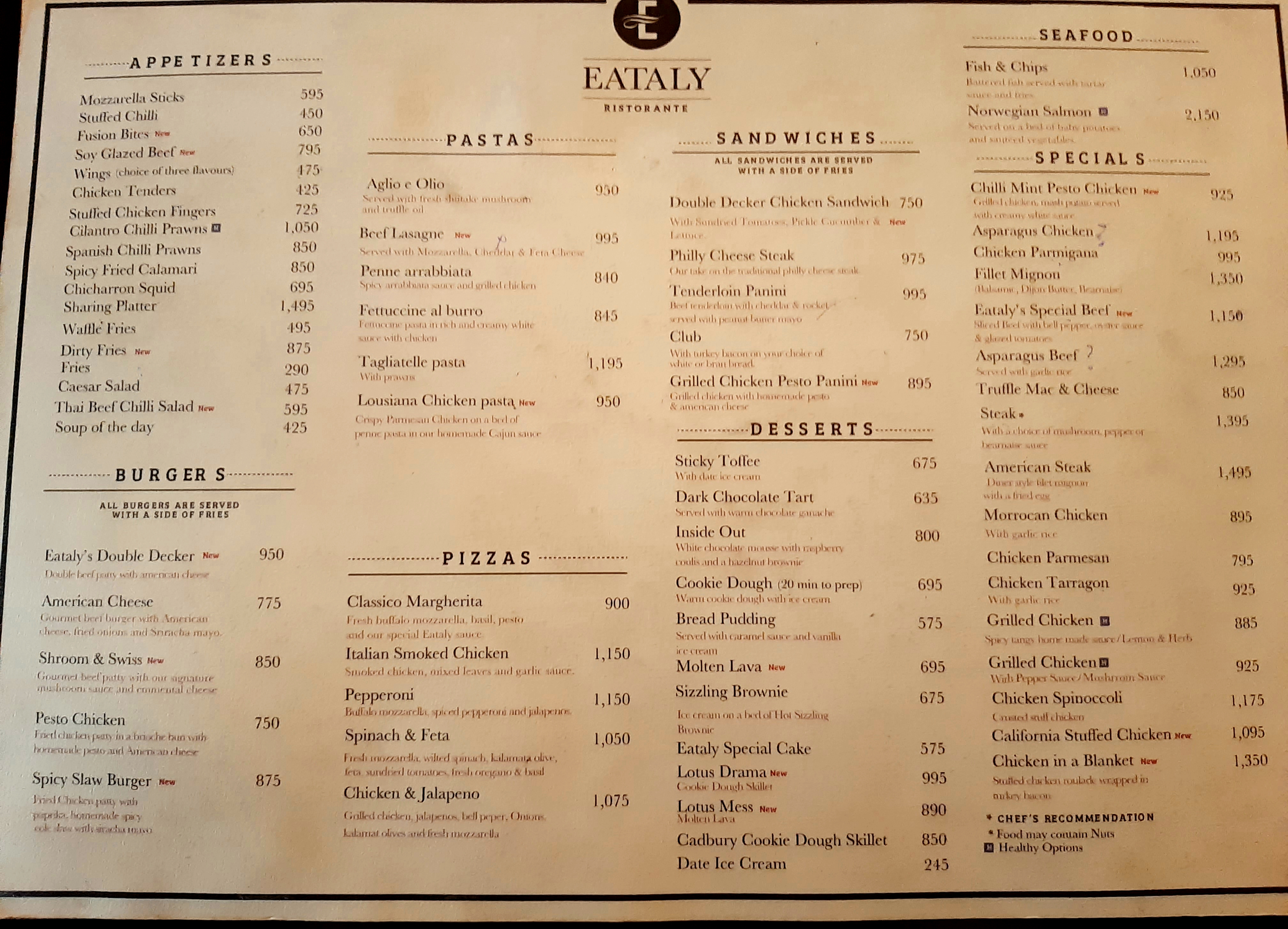 Eataly hails a diverse menu with Italian specialties guaranteed to make your taste buds tingle. A range of options : From Pizzas and Burgers to Grilled chickens and Steaks, Seafood and an array of appetizers.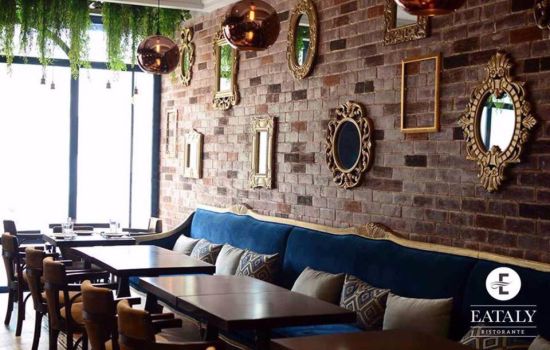 Team Niche has the pleasure of visiting Eataly recently. Our editorial team comprising of staunch critiques and foodies have their reviews of the restaurant they would happily like to share with the readers. Let us just summarize before beginning (yes we do that because we are cool. Yo!) It is a must visit place!
Here is what Team Niche ordered.
Appetizers
Chicken Wings
Spicy Fried Calamari
Cilantro Chilli Prawns
Burgers
American Cheese Burger
Pizzas
Classico Margherita
Specials
Chicken Tarragon
Chicken in a Blanket
Firstly let's break down the appetizers. The Chicken Wings had a strong, distinct taste. Somewhere between a very nice tangy and the appropriate salty. The Cilantro Chili Prawns were beautifully fried and tasted amazing! The best of all however, was the Spicy Fried Calamari: absolutely delicious! decorated with coked tomatoes and peppers.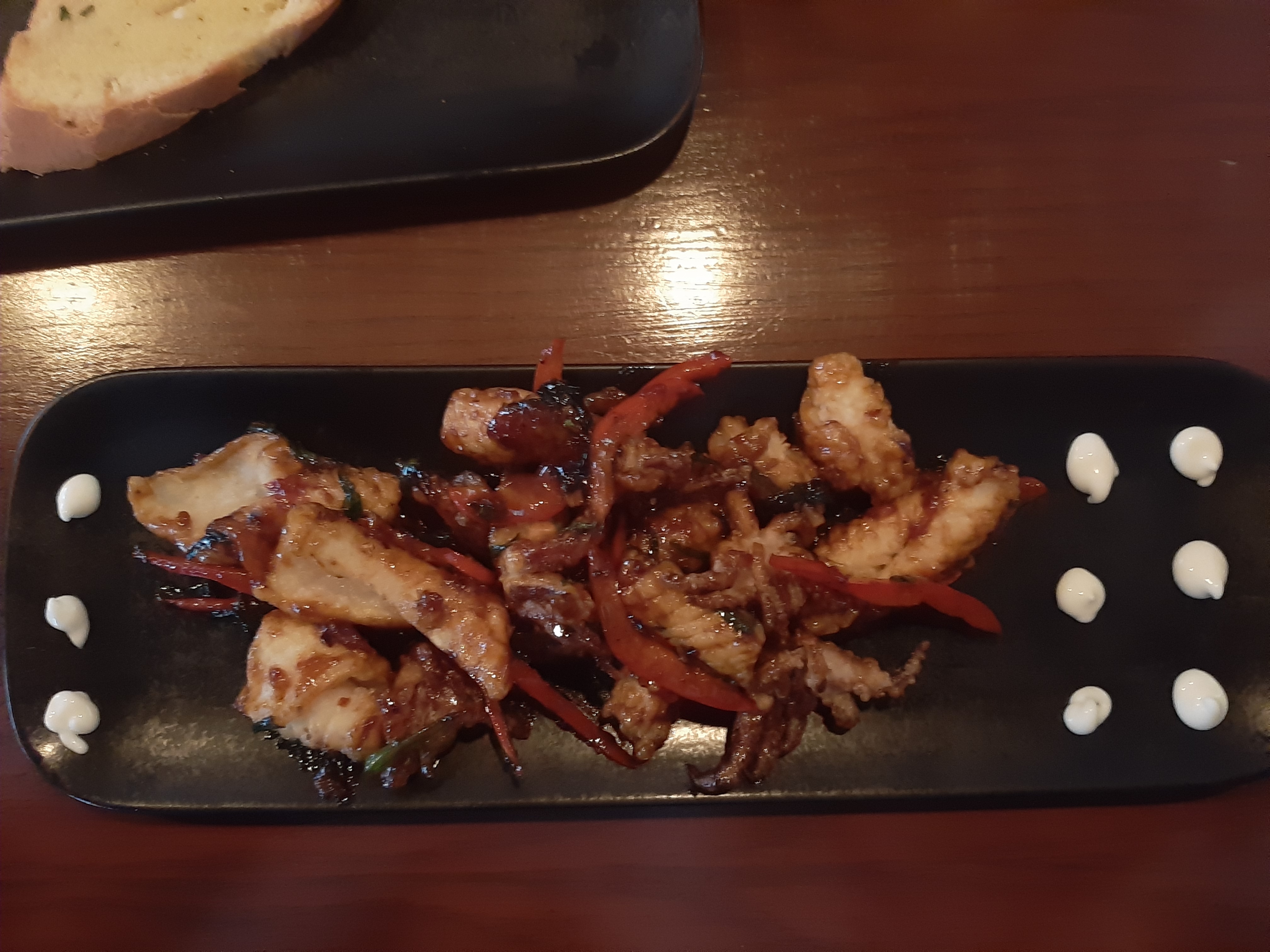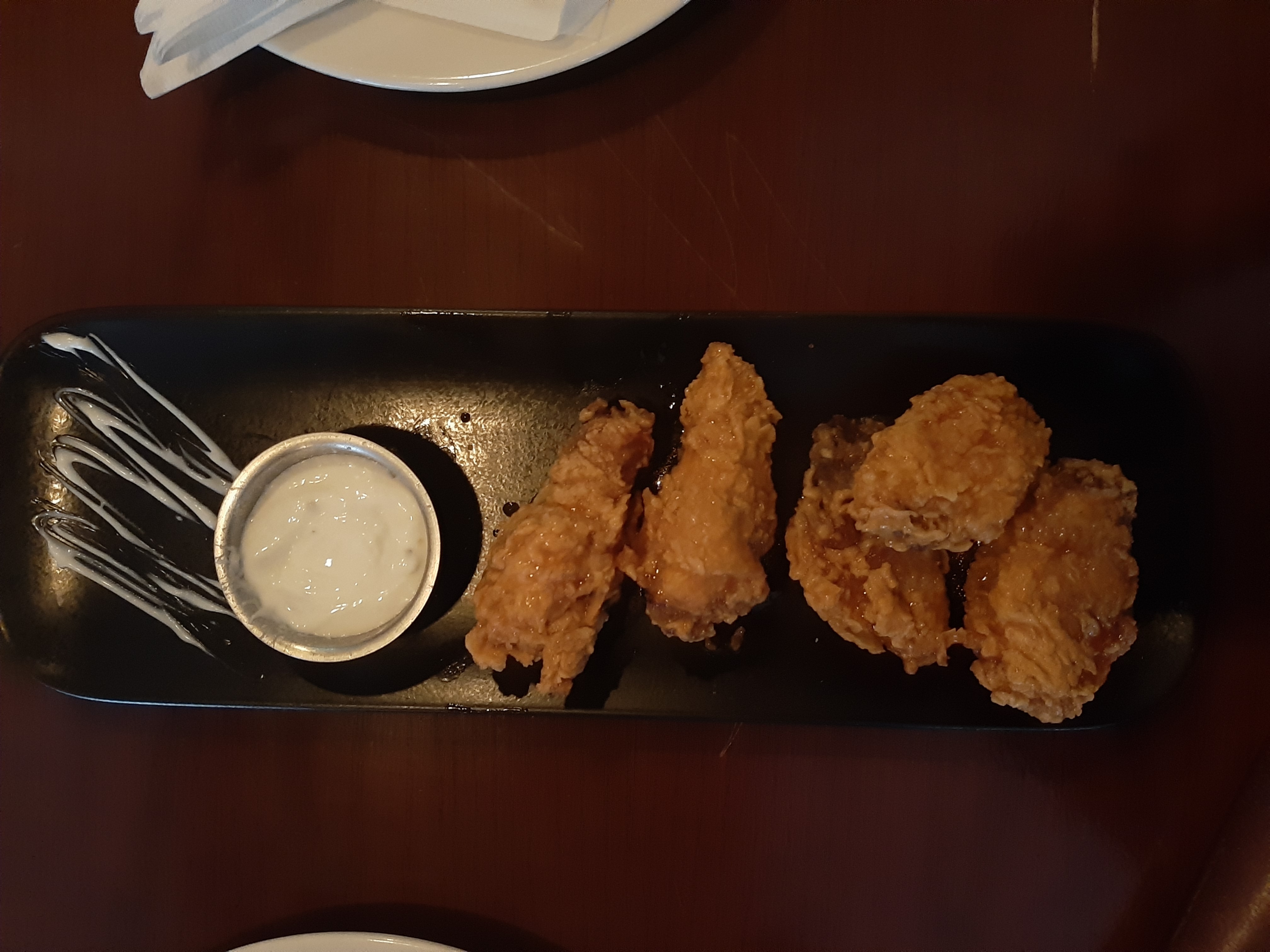 The Main courses were an hearty meal. The food portions were perfect leaving everyone satisfied albeit wanting more! The American Cheese Burger was claimed to be , and we verbatim quote "The best beef burger in town". And it definitely ranks in our list of the top beef burgers in town! A juicy beef patty enclosed in crispy buns with a side of fries.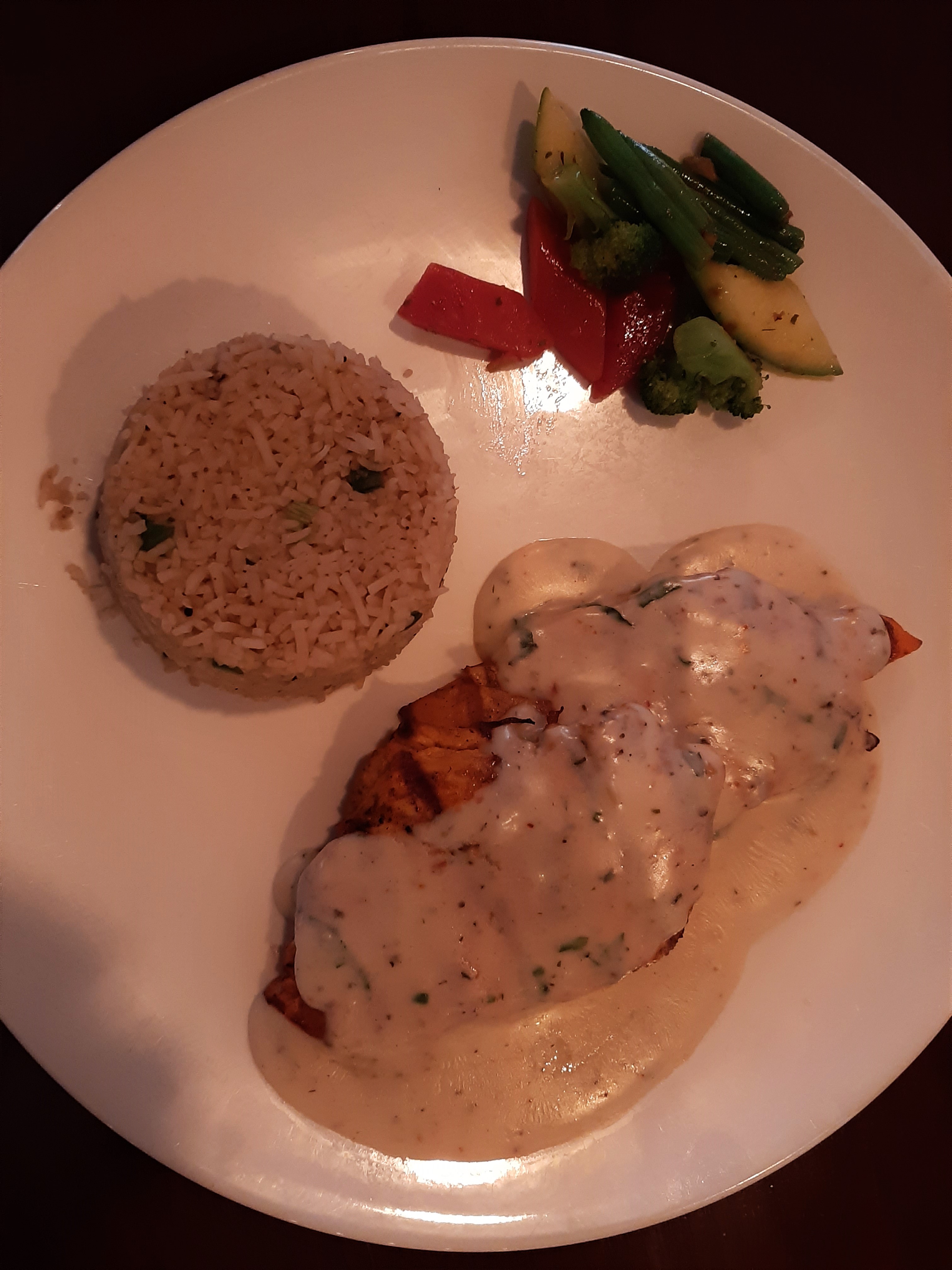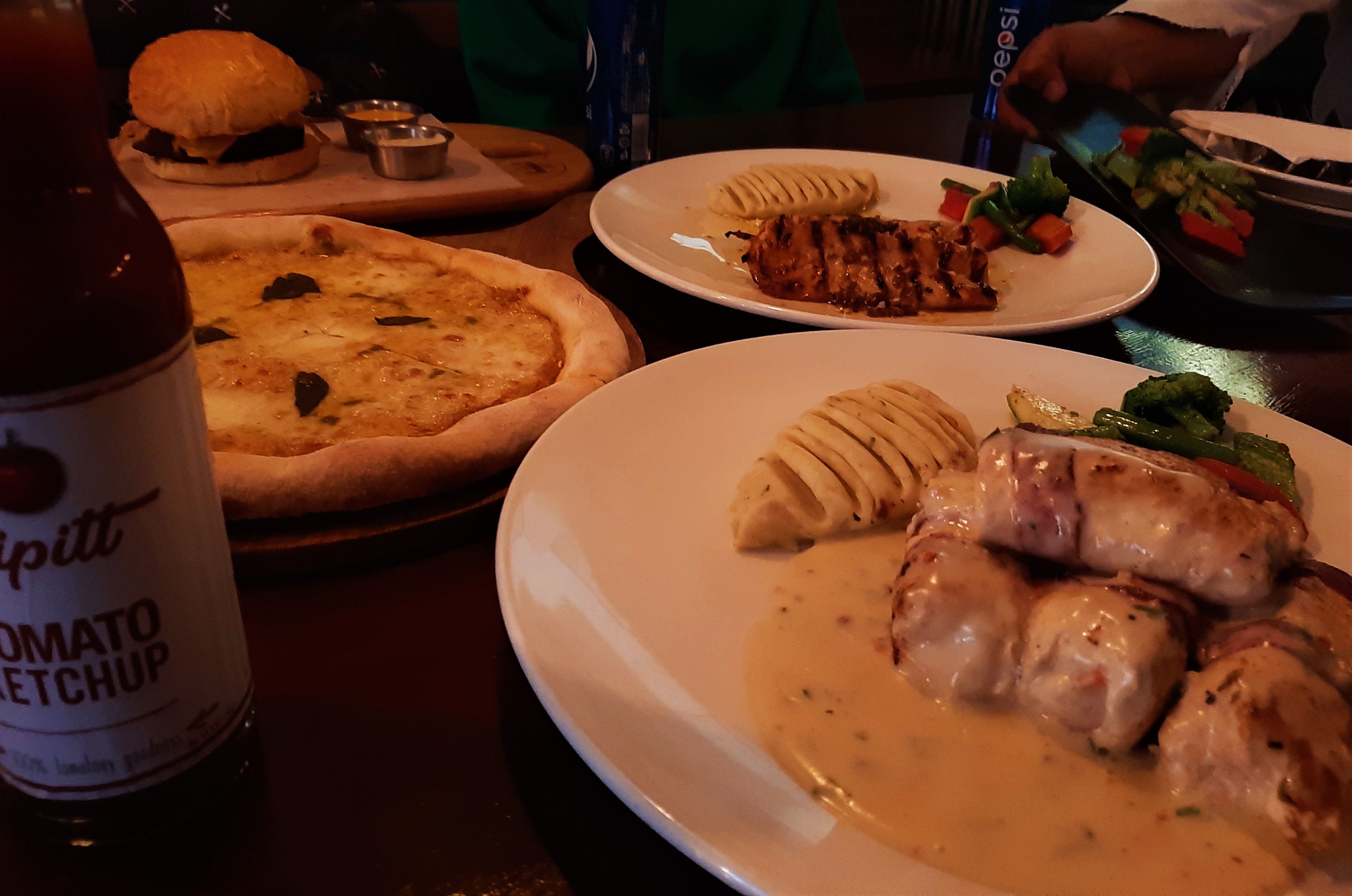 Margherita Pizza was delight! A soft thin crust topped with melting cheese, the right amount of spice and succulent, the pizza is a must try! The Tarragon Chicken is a Eataly specialty. Marvelously cooked by the chef with a side of vegetable rice and assorted vegetables. And the Chicken in Blanket is a dish we definitely recommend you should, strike that, you MUST have!  Chicken cooked in gorgeous sauces, wrapped in turkey bacon! WOW!
Now for some numbers! We would rate the food 8.5 / 10 , the ambiance 9 the staff a 10. And well let me cut down the trouble all our numbers are 9 or 10. Our experience at Eataly was great! The staff was very helpful and coordinated with us, running to our service again and again.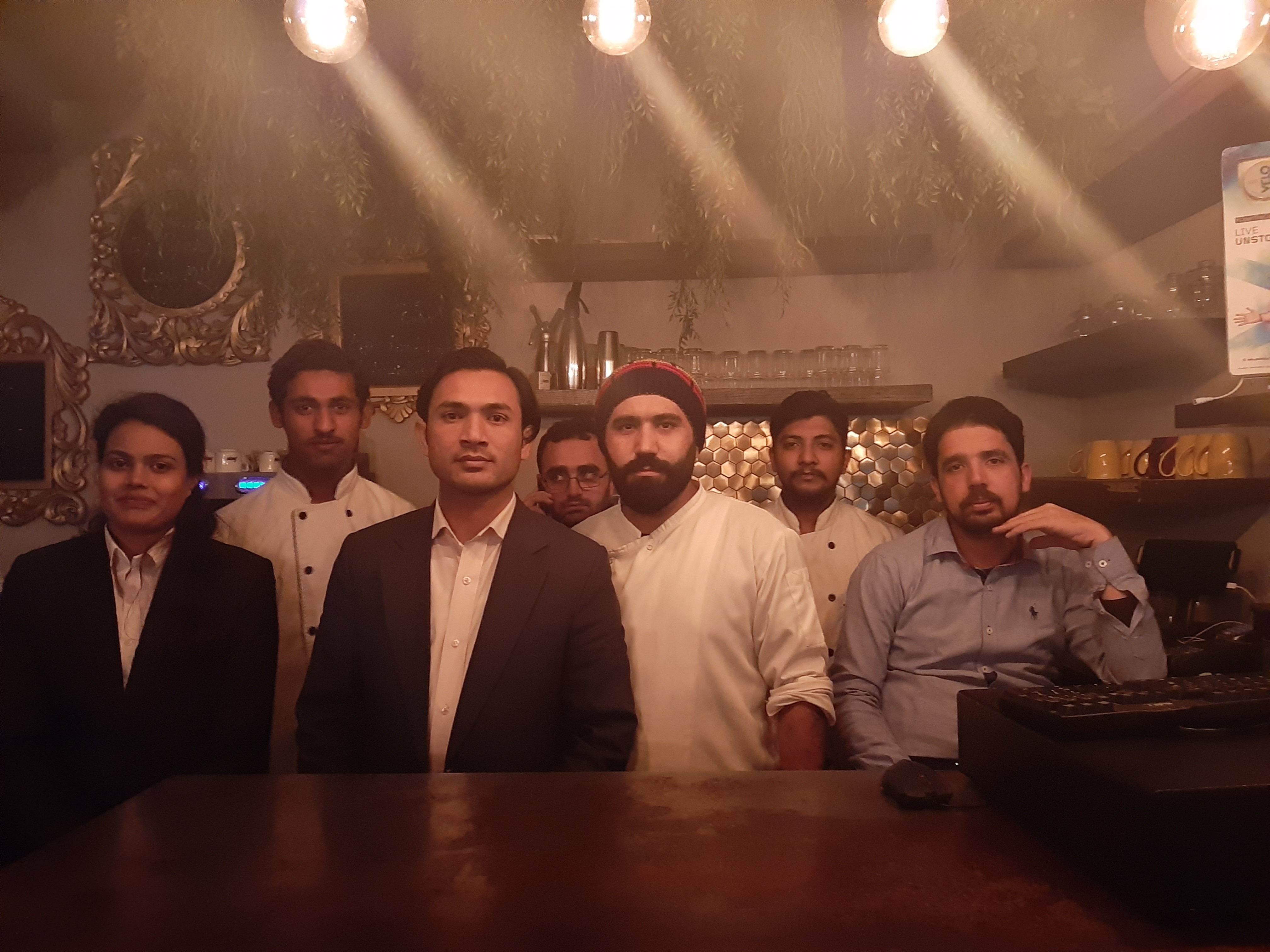 Looking for a perfect dining experience? A perfect place to eat and talk? Well then look no further, Eataly is your go to place. Head over to the restaurant now and you will  not be disappointed.
A foodie? Then read our article on 5 instagram food blogs you should follow if you are a food lover, here.
Author: Raja Wasey