Dunk kick starts  with an intense episode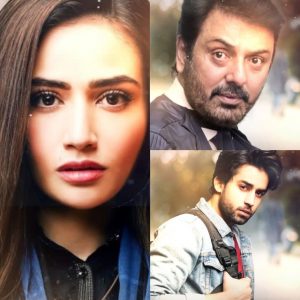 Dunk was eagerly awaited by fans as it had some intense and bold trailers coming up showing some bits of what the story is all about. The drama aired its first episode yesterday (23rd of December).
The drama has Bilal Abbas, Sana Javed and Nauman Ejaz in lead roles who are playing the character of Haider and Amal. It is produced by Fahad Mustafa and Dr. Ali Kazmi. The director of the drama serial is Badar Mehmood who is famous for his previous hit dramas like 'Balaa' and 'Cheekh'.
Dunk revolves around the #MeToo movement and it is about the harassment faced by a student (Amal) in her university by a senior professor (Humayun). Whereas Haider who studys with her fiance Amal, is an honest guy who stands with the truth and fights for what is right.
The first episode was unexpectedly an intense one as they opened it up by students gathered around raising their voice byboycottingclasses and holding slogans such as "Stop Harrasment" against the harassment case of Amal and professor Humayun. Haider on the other hand stands up for Amal and despite their parens asking both to hide the issue and stay quiet on it.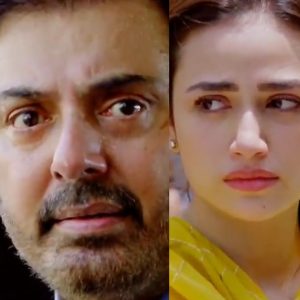 Sana Javed and Bilal Abbas are known for their brilliant acting skills and fans were waiting for them to create magic on the silver screen together. Nauman Ejaz who has been one of the finest actors of our industry has also played a strong character in the drama and all three characters are the main highlight of the serial. 
The first episode shows how strong the script is and how well-directed the drama is. For now we must say that it has gained alot of attention from its first episode and we just cant wait for the drama to unfold more.