While Pakistani restaurants and chains may have aced the art of steaks and sushi, it's hard to find a place with dumplings that not only look great but taste well too. Sarah's Pantry appears to have answered all our dumpling wishes with their diverse menu and food to die for.
Here's a list of our favorite ones, although in all honesty it was hard to narrow down.
1) Prawn and Spinach Wontons
Simple flavors but complex textures come together in these delicious parcels of goodness. The deep flavors with the prawns, keep the Wontons deliciously moist and a must have on the menu.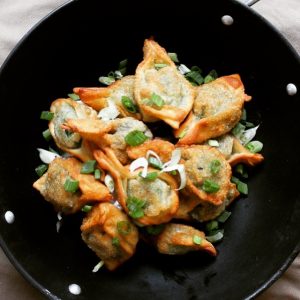 2) Spicy Sichuan Chicken Dumplings
Sweet, savory, garlicky and just the right amount of spicy, these Sichuan dumplings are a delicious combination of soy sauce, garlic, Sichuan peppers and a touch of vinegar to balance the flavors . These chilli
 Sichuan dumplings are one of the best appetizers to add to your table.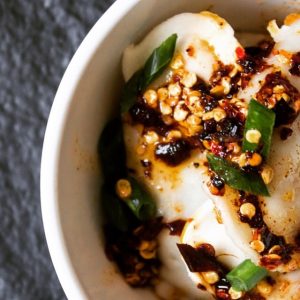 3) Steamed Crystal dumplings
Crystal dumplings got their name from the beautiful translucent look of the dumpling wrapper. Delightfully chewy and delicate in flavor, these soon will become one of your favorite dim sum to eat.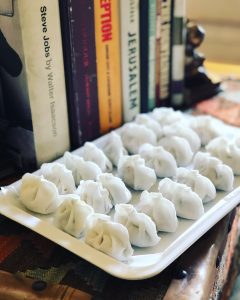 4)Vegetable Dumplings
These vegetable dumplings are some of the best we've ever had! The recipe is made with simple ingredients and you will be amazed at how delicious these turn out.

5) Classic Chicken Dumplings
When it comes to perfect dumplings… it's all about the texture, it's all about flavor and it's all about balance. And these amazing classic chicken dumplings do justice to all those and more.


6)Miso glazed Eggplant Dumplings
Simple but packed with flavor these miso-glazed Eggplant dumplings are crispy little delights. A must have for the weekend!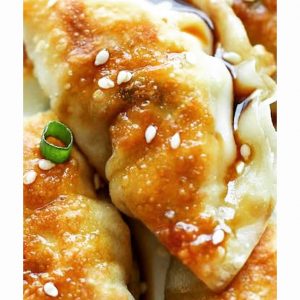 If you want to have a bite of these delights, place your orders @ https://www.instagram.com/sarahs_pantry/