Drama serial 'Nand' crosses 102 episodes!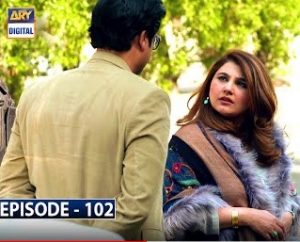 Nand has been airing on Ary Digital with Javeria Saud, Faiza Hasan, Minal Khan, Shahroz Subzwari and Aijaz Aslam in lead roles. The drama managed to gain alot of attention though it had a very typical routine like script.
Faiza Hassan who was playing the character of an evil sister-in-law Gohar, for which she gained alot of popularity and many consider her character to be the reason for the drama to trend on YouTube.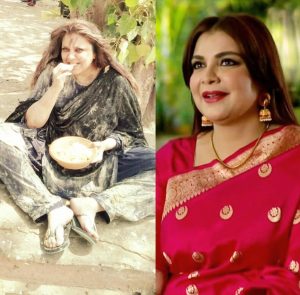 The drama revolved around Gohar and her wicked plans. She created a chaos in her home by running his newly married brother Saqib (Shahroz Sabzwari) and Rabi's (Minal Khan) life due to which they both get divorced.
Nand took a turn when Rabi gets married to Gohar's husband Jahangir (Aijaz Aslam). Gohar made it sure that she makes Rabi's life even more difficult by creating misunderstanding between both Jahangir and Rabi. Just when Gohar lost control over her mental state and things settled for everyone else in the drama, fans thought that it was the end of the drama.
The drama took a twist when they changed the character of Faiza Hassan to Javeria Saud by showing that Gohar goes under a plastic surgery due to which her face has been changed which made fans think that it is very much inspired by the Indian dramas.
The production house of the drama surprised viewers by continuing it with some unrealistic story line. Now the drama has aired almost 102 episodes and will mark a number of 104 episodes by the end of this week and we just wonder when and how will the drama wrap up.