Downsized Hajj –  the safest and artistically beautiful sight!
https://www.instagram.com/p/CDOBKolj3bC/?igshid=f863rnc6olbe
Hajj, one of the five pillars of Islam and a must for able-bodied Muslims at least once in their lifetime, is usually one of the world's largest religious gatherings.
This year only up to 10,000 people already residing in the kingdom participated in the ritual, a tiny fraction of the 2.5 million pilgrims from around the world that attended last year. All Pilgrims have reached Makkah and Hajj authorities have cordoned off the Kaaba this year, saying pilgrims will not be allowed to touch it, to limit the chances of infection.
This year, for the first time in modern history, Saudi officials have drastically restricted the number of pilgrims allowed to participate and enforced strict new health measures.
A stampede in 2015 that killed up to 2,300 worshippers was one of a series of deadly incidents that had sparked criticism of how the pilgrimage was managed.
 The best scene on Wednesday shown by some of our news channels (Geo , Ary etc) was a vast contrast to that: mask-clad pilgrims performed the Tawaf, in small groups, following carefully spaced routes marked on the white marble floor 
https://www.instagram.com/p/CDPDx5ODrMP/?igshid=1rwhzqixlyutf
People considered it the most beautiful and safest Hajj this year as proper SOPs were followed making a special and separate line for women.
Images have been viral on social media and people just cant stop praising how artisticly beautiful and disciplined  Hajj this year looked like, calling the Hajjuj luckiest of all!
https://www.instagram.com/p/CDPRSkSnnOM/?igshid=bi3hhifq5vhc
Wearing masks, social distancing, sterilized pebbles all is what people think should happen every year so that diseases and stampede is avoided.
May Allah accepts all the prayers made by the Hujjaj and Muslims all across the globe on this day of Arafah and may Allah write our names in the list of those special people whom he want to call over to his home and perform Hajj next year, Insha Allah!
We wish you an advance Eid-ul-Adha mubarik!!
Here is what the twitterati have to say: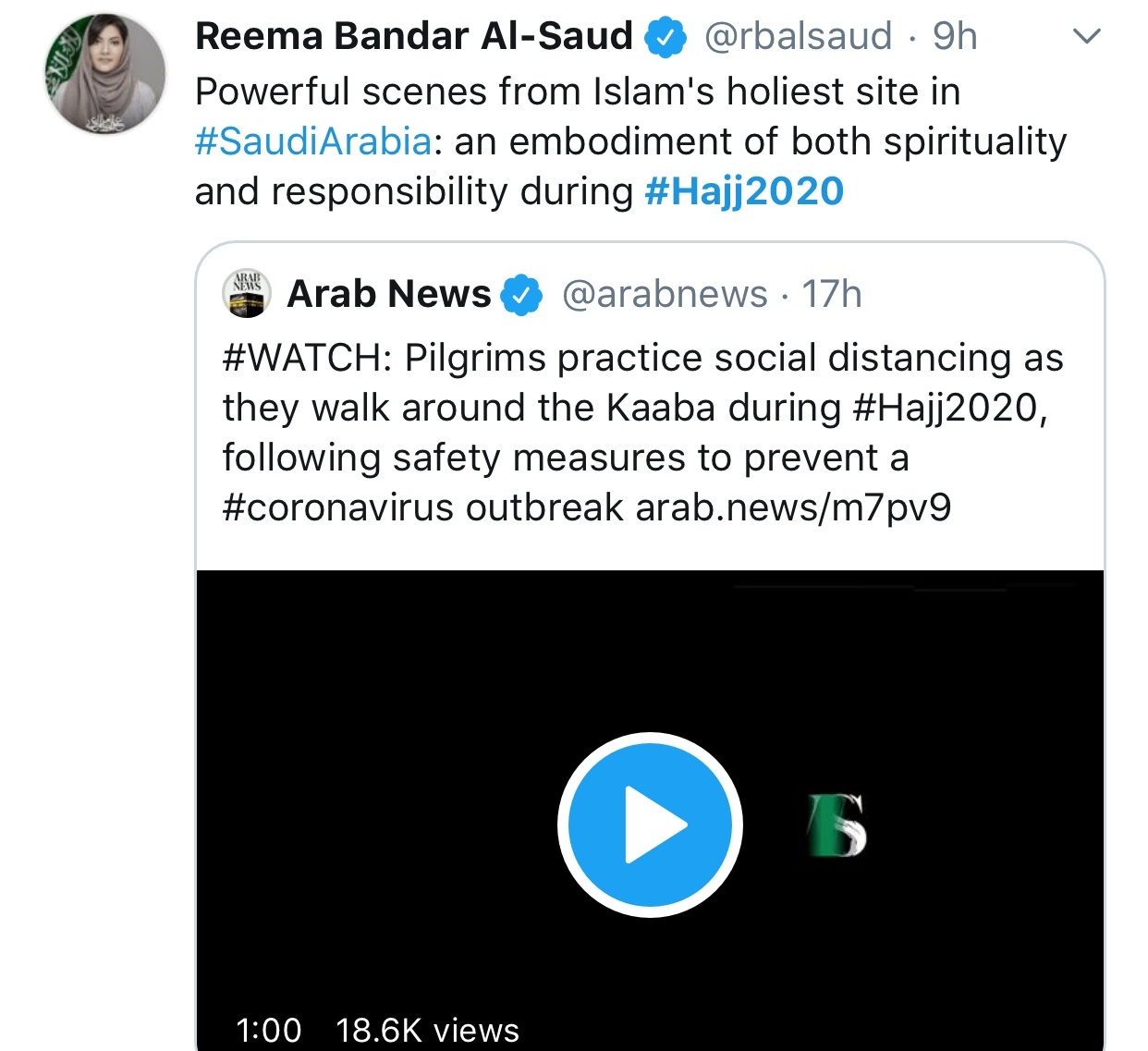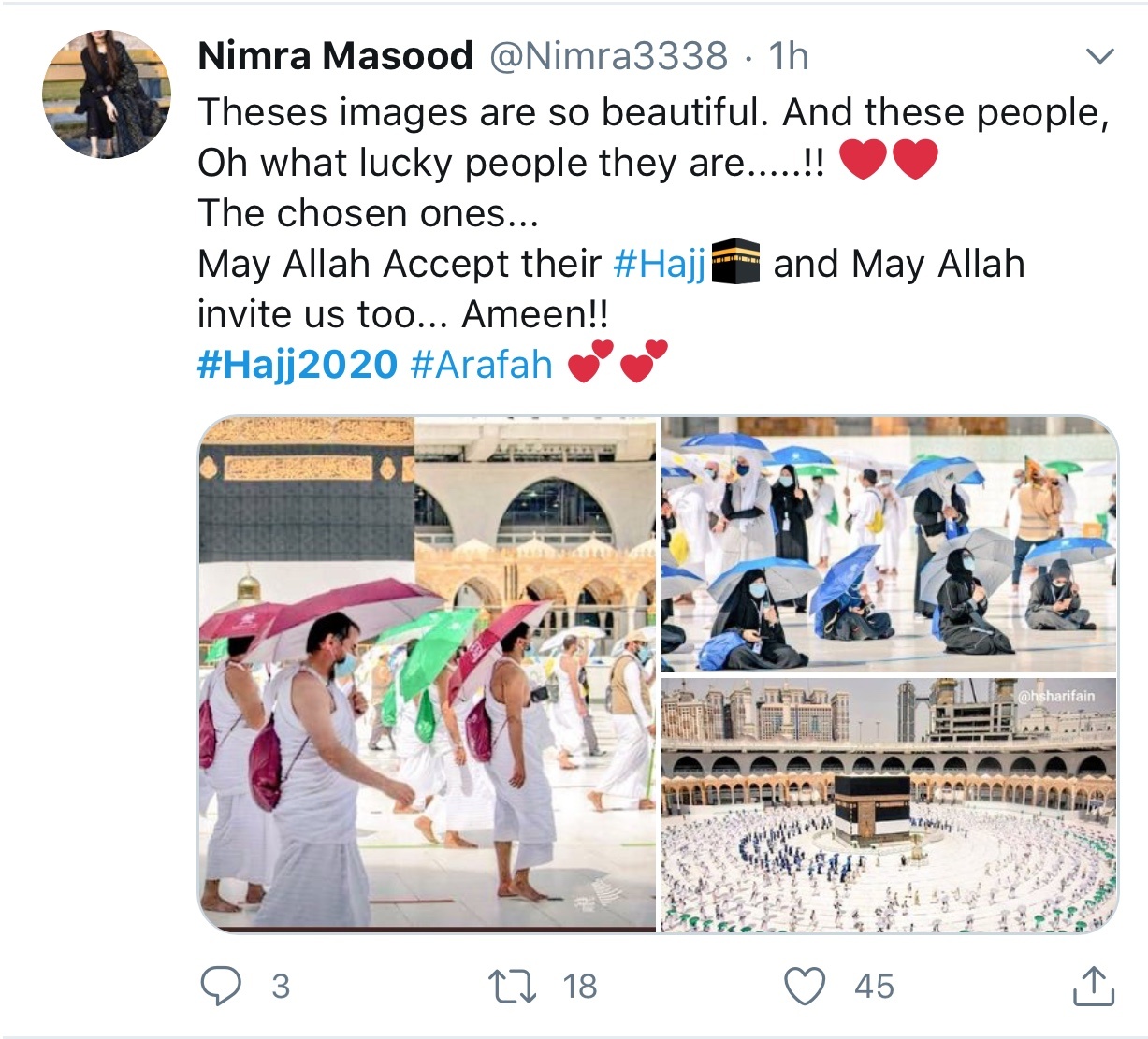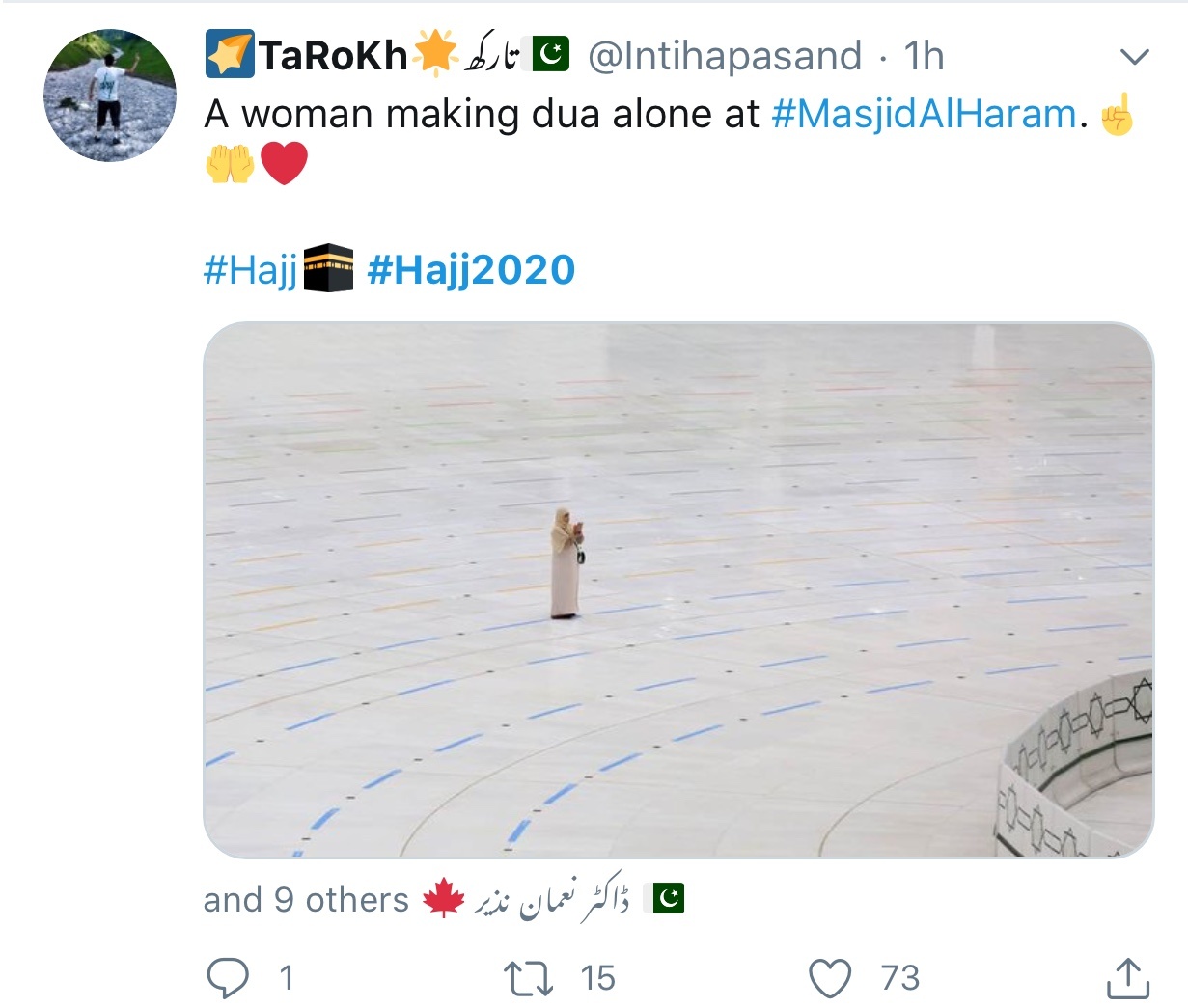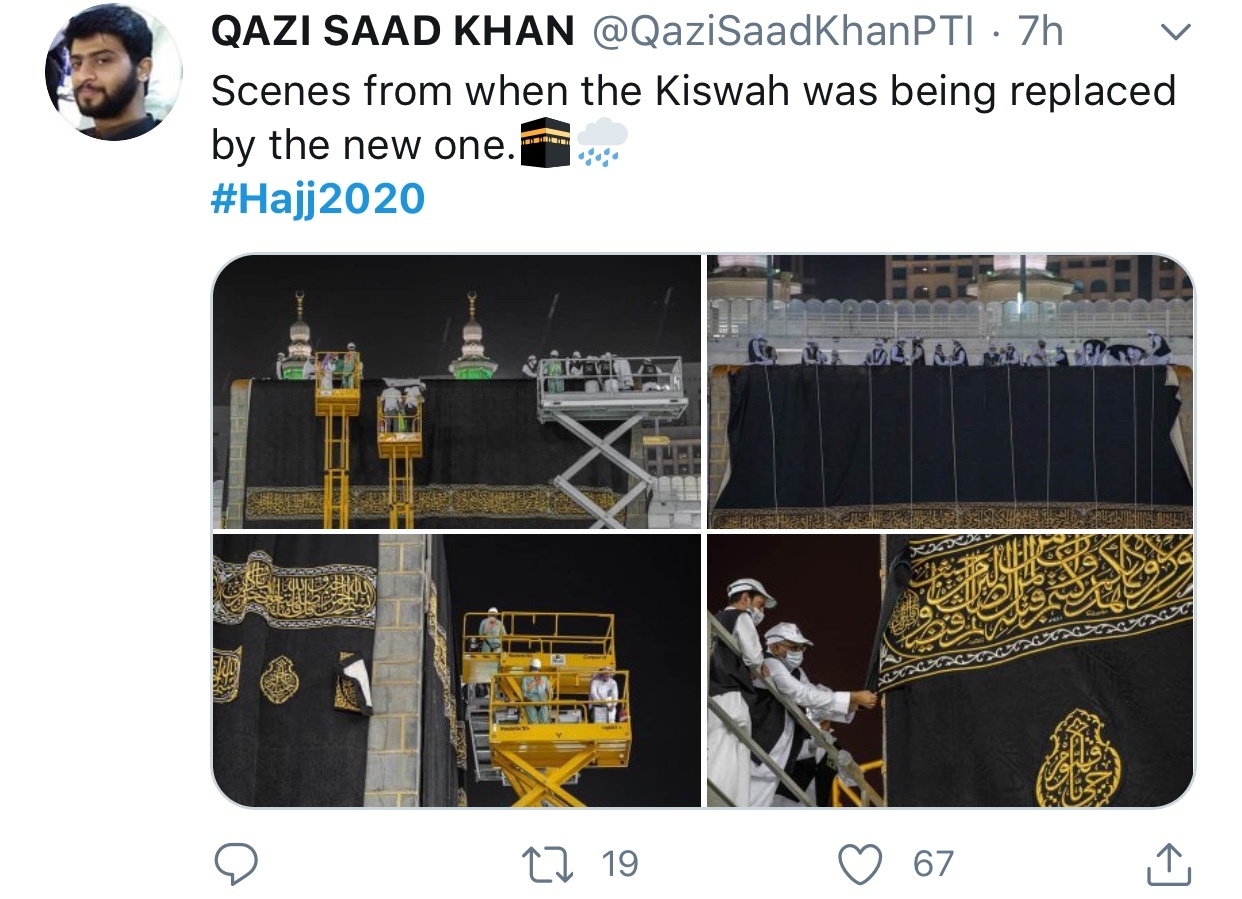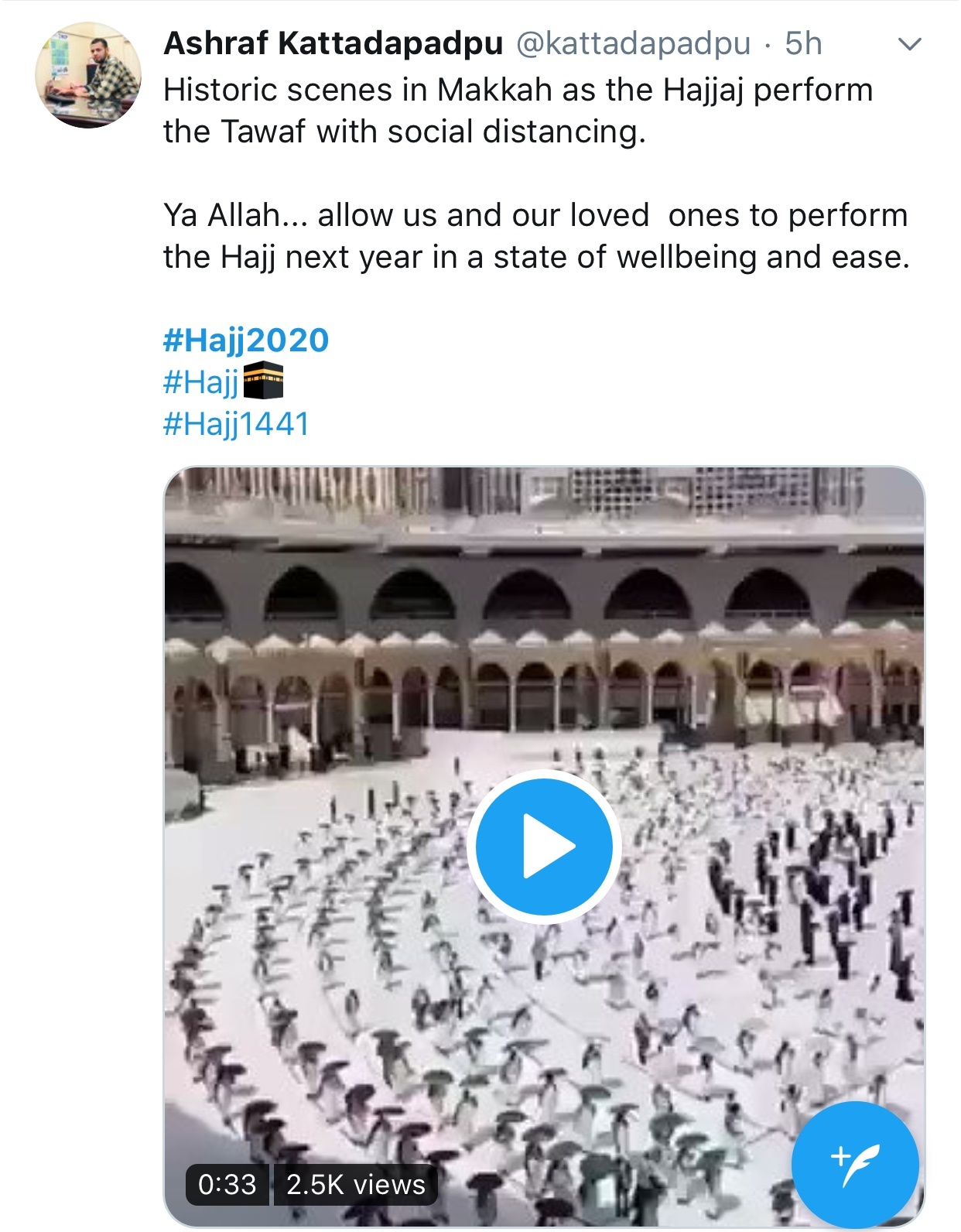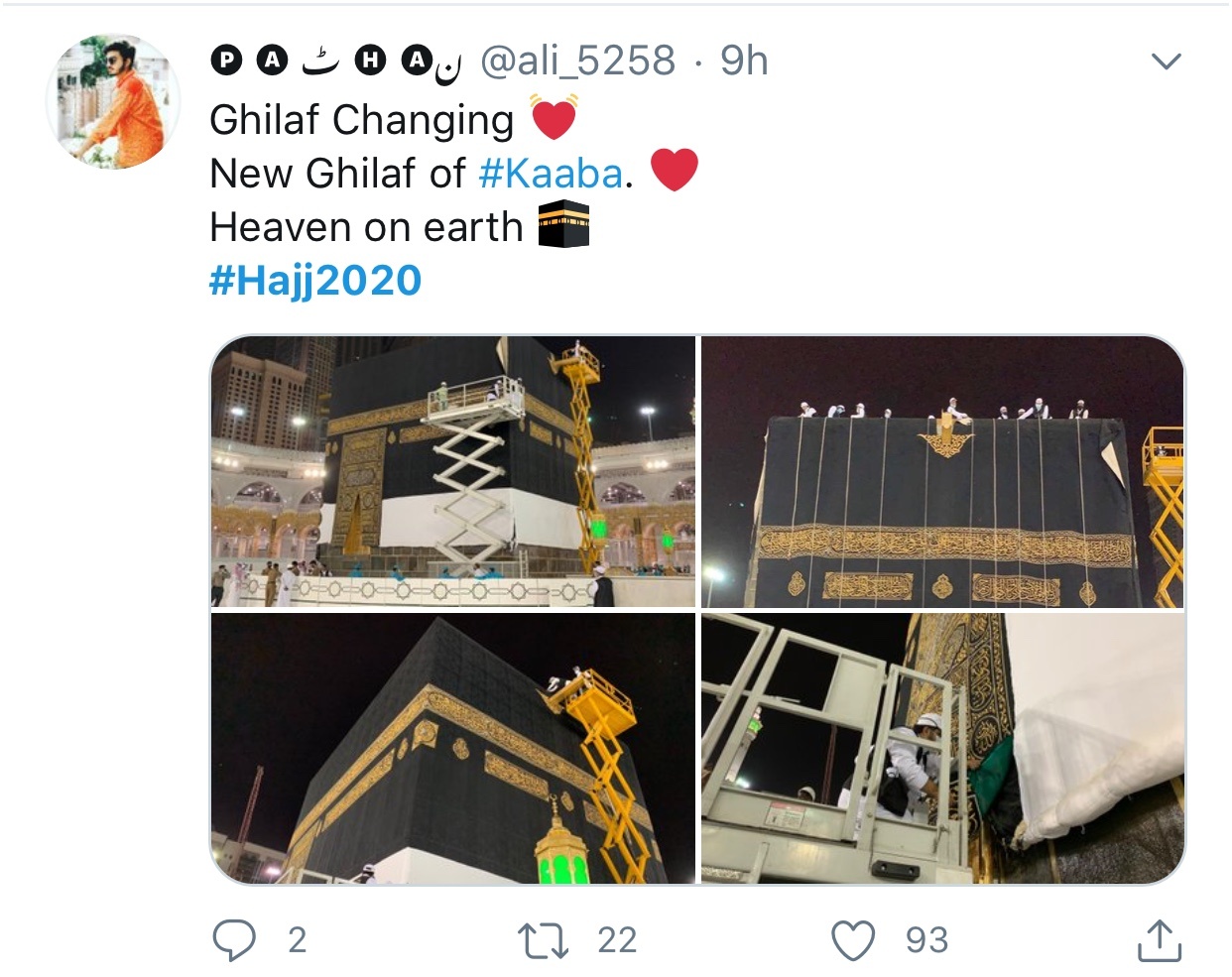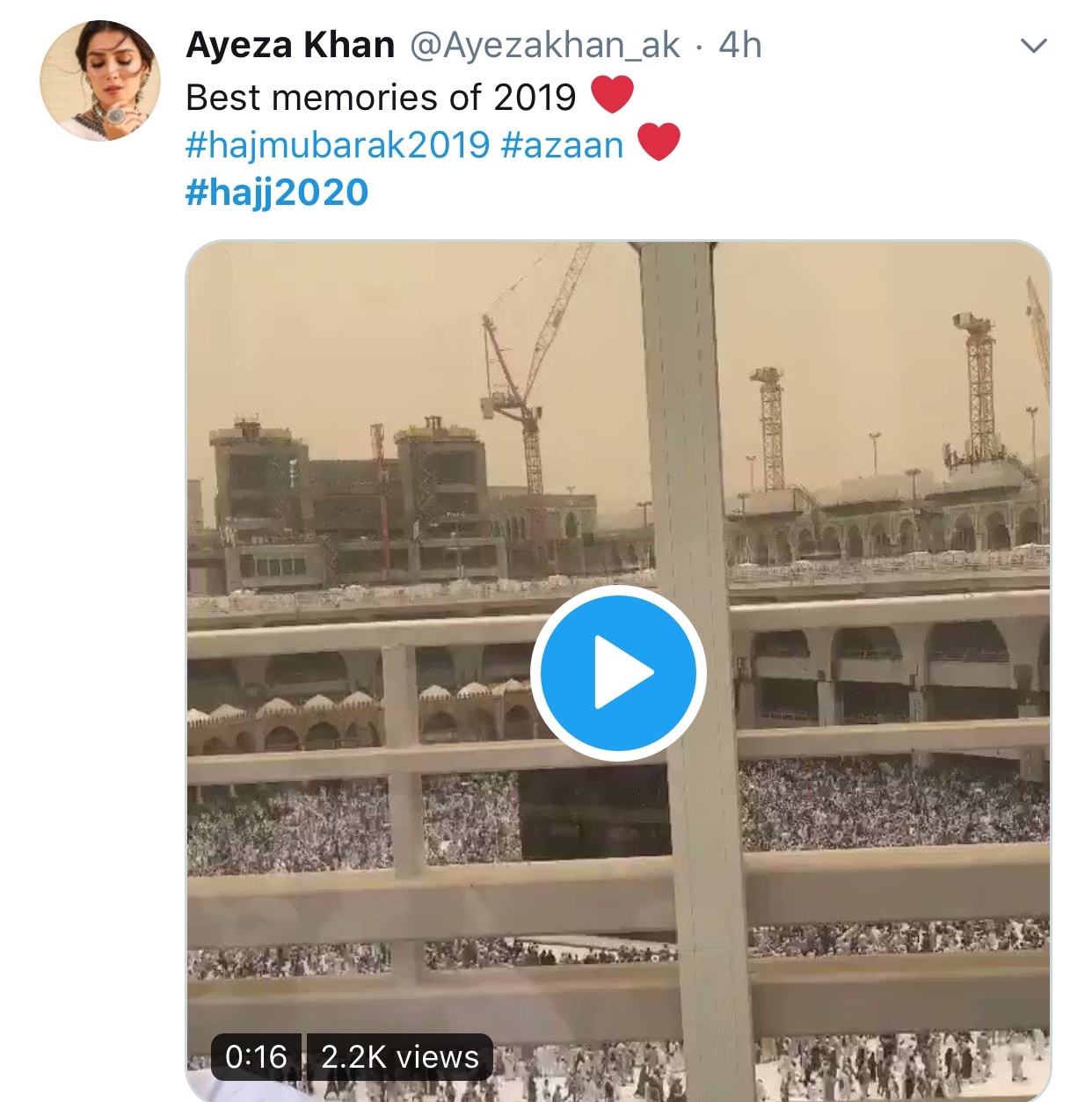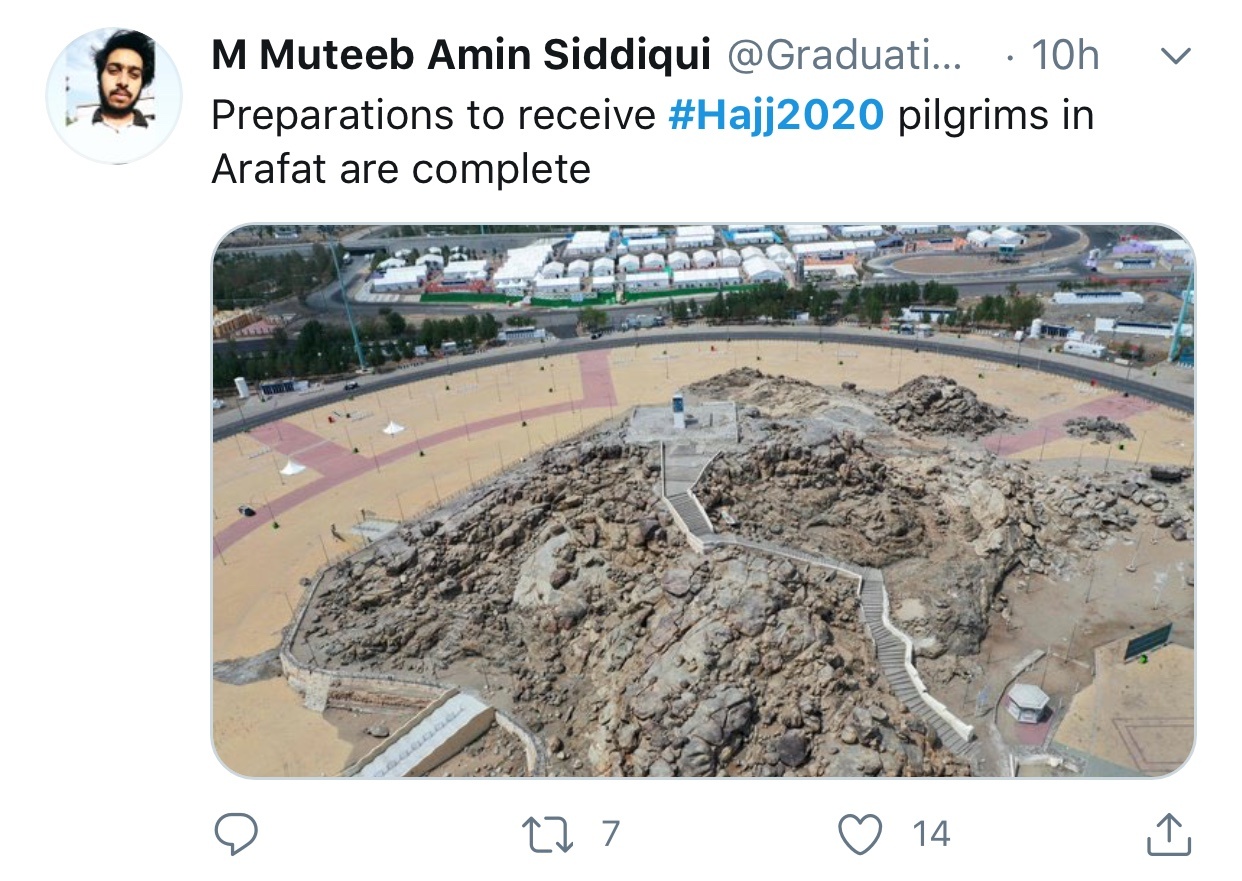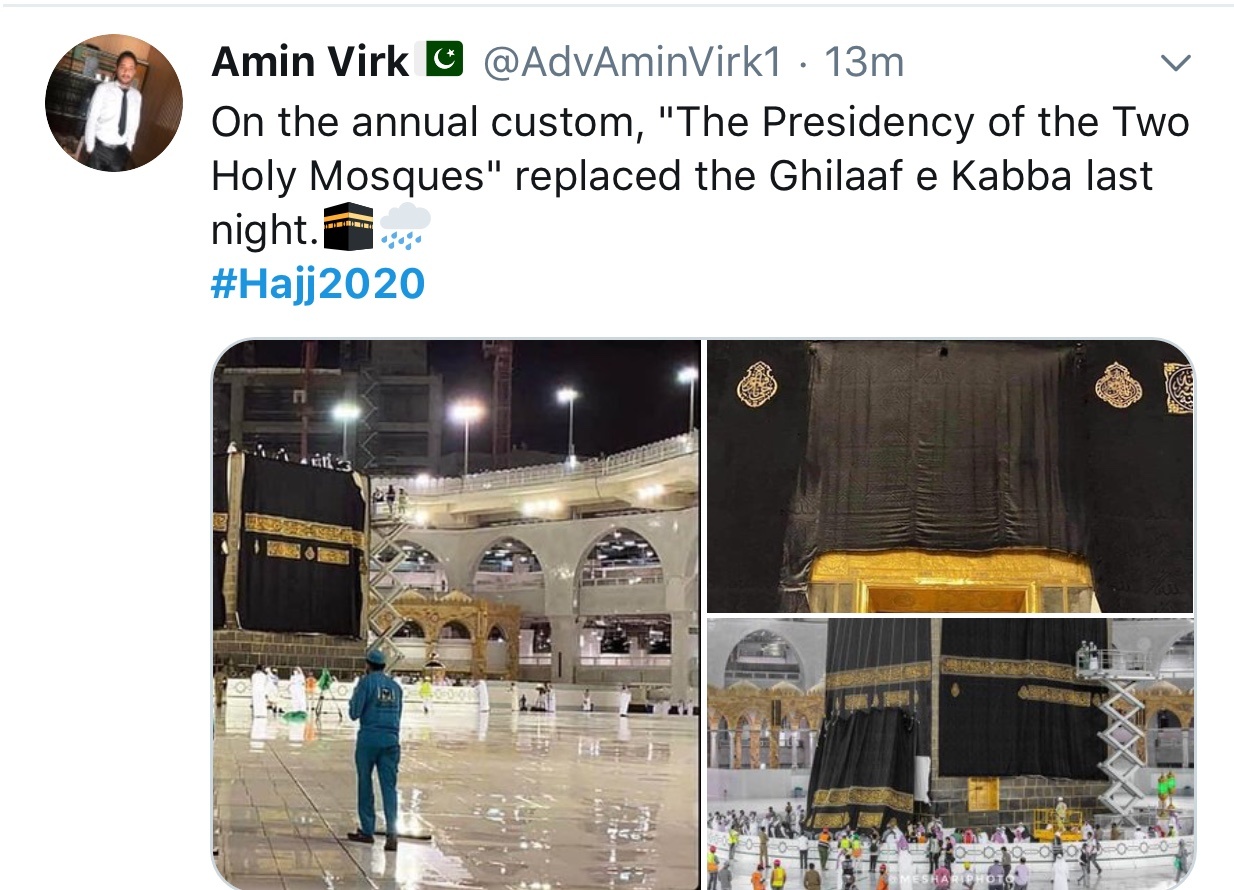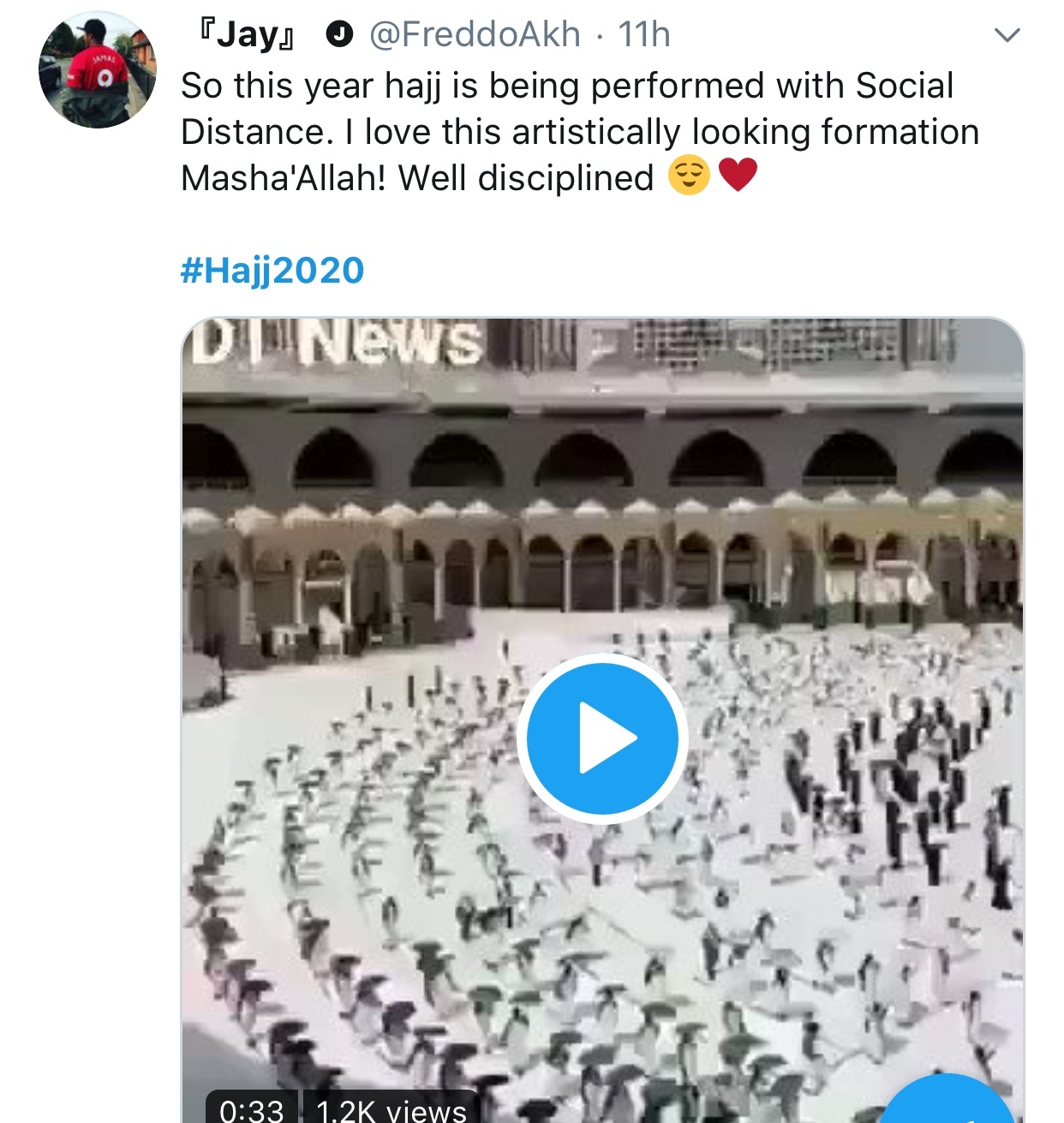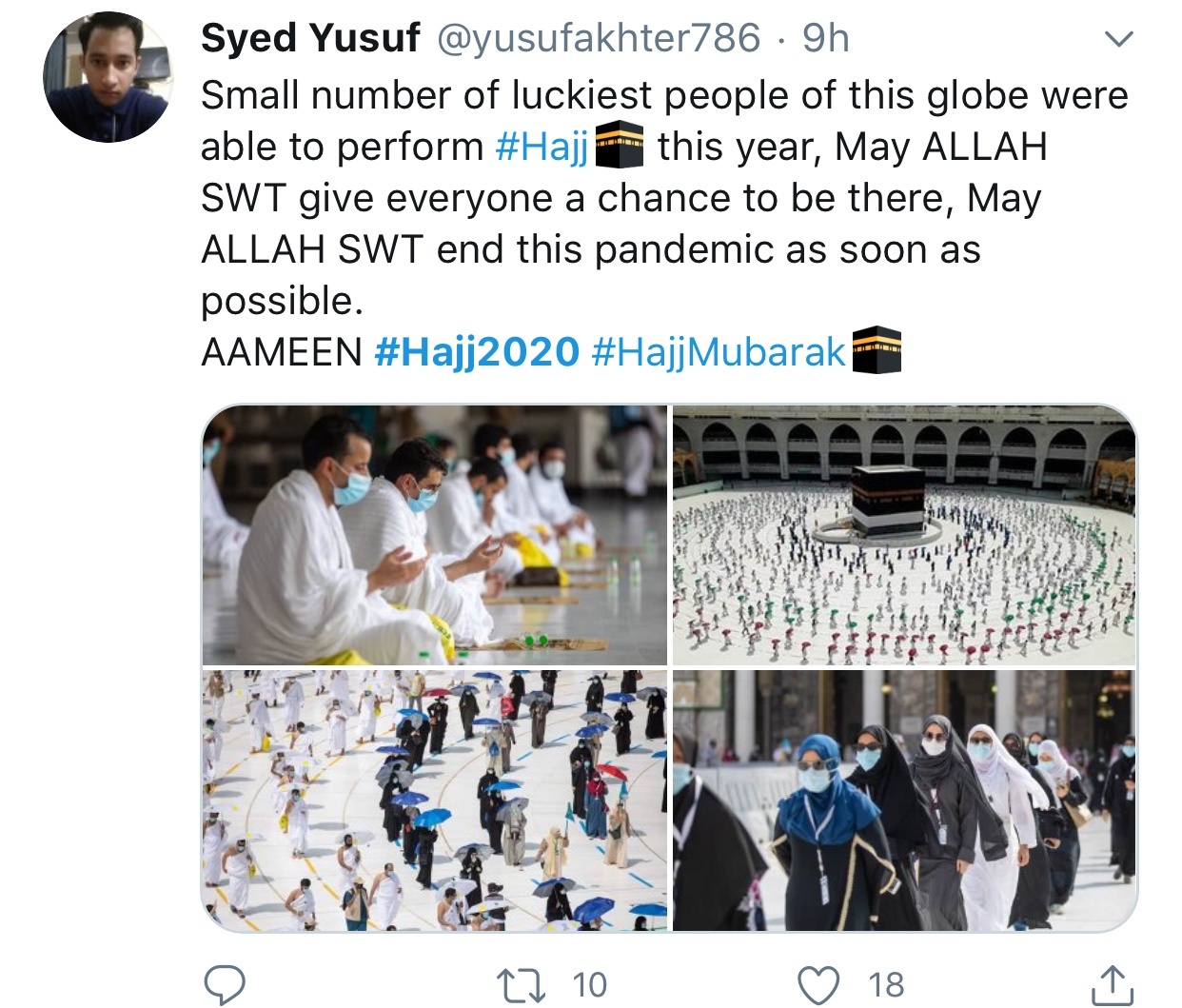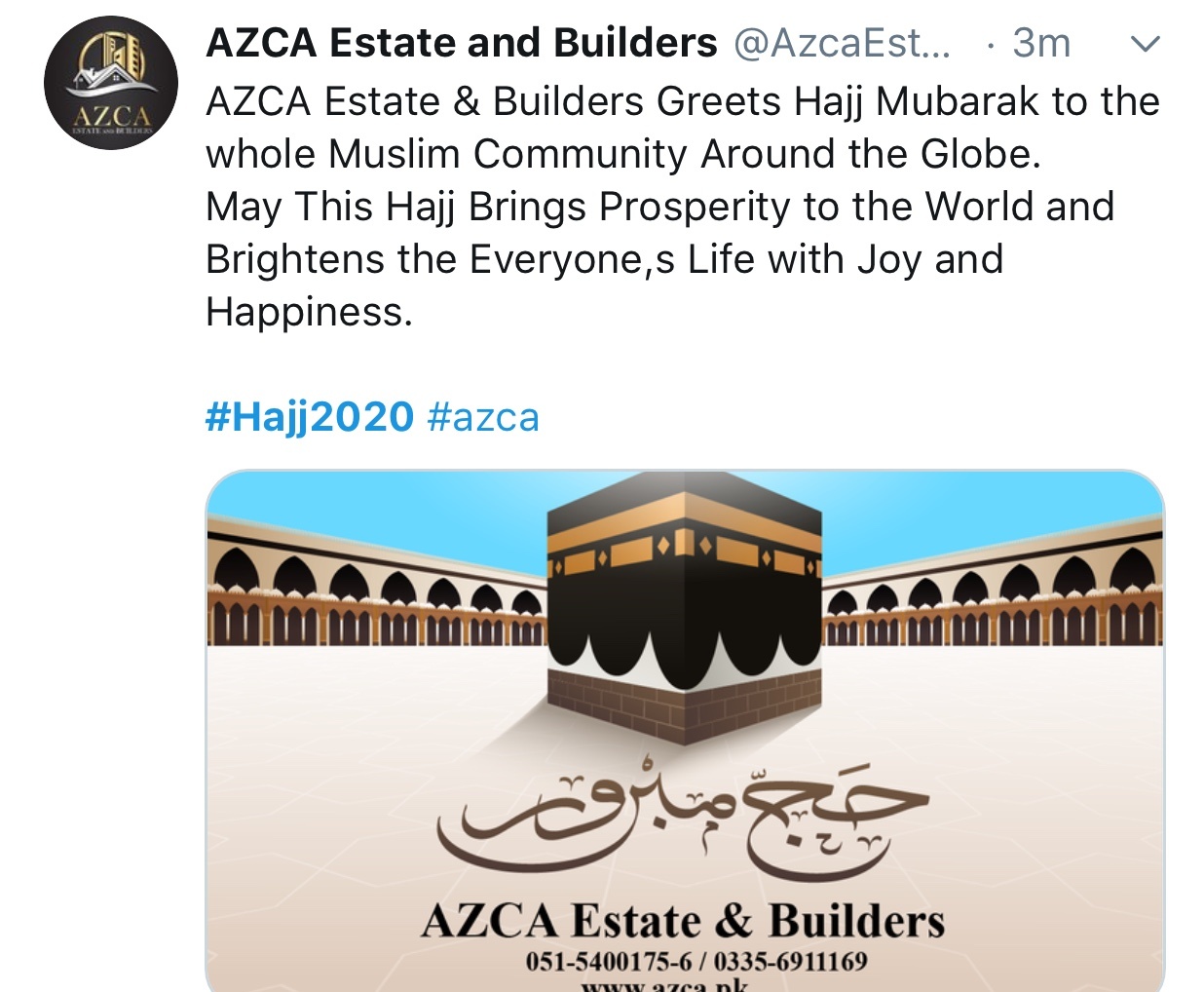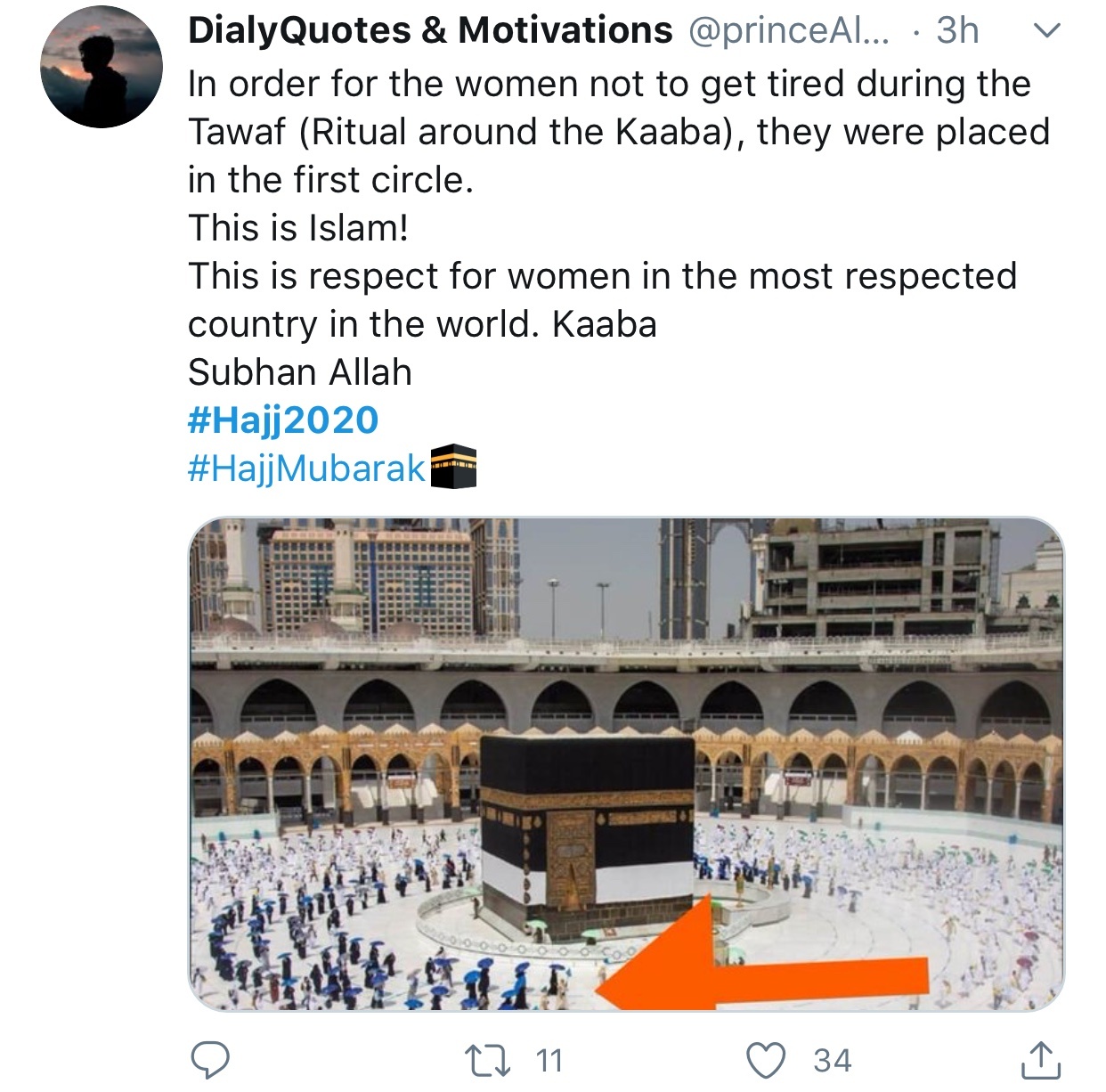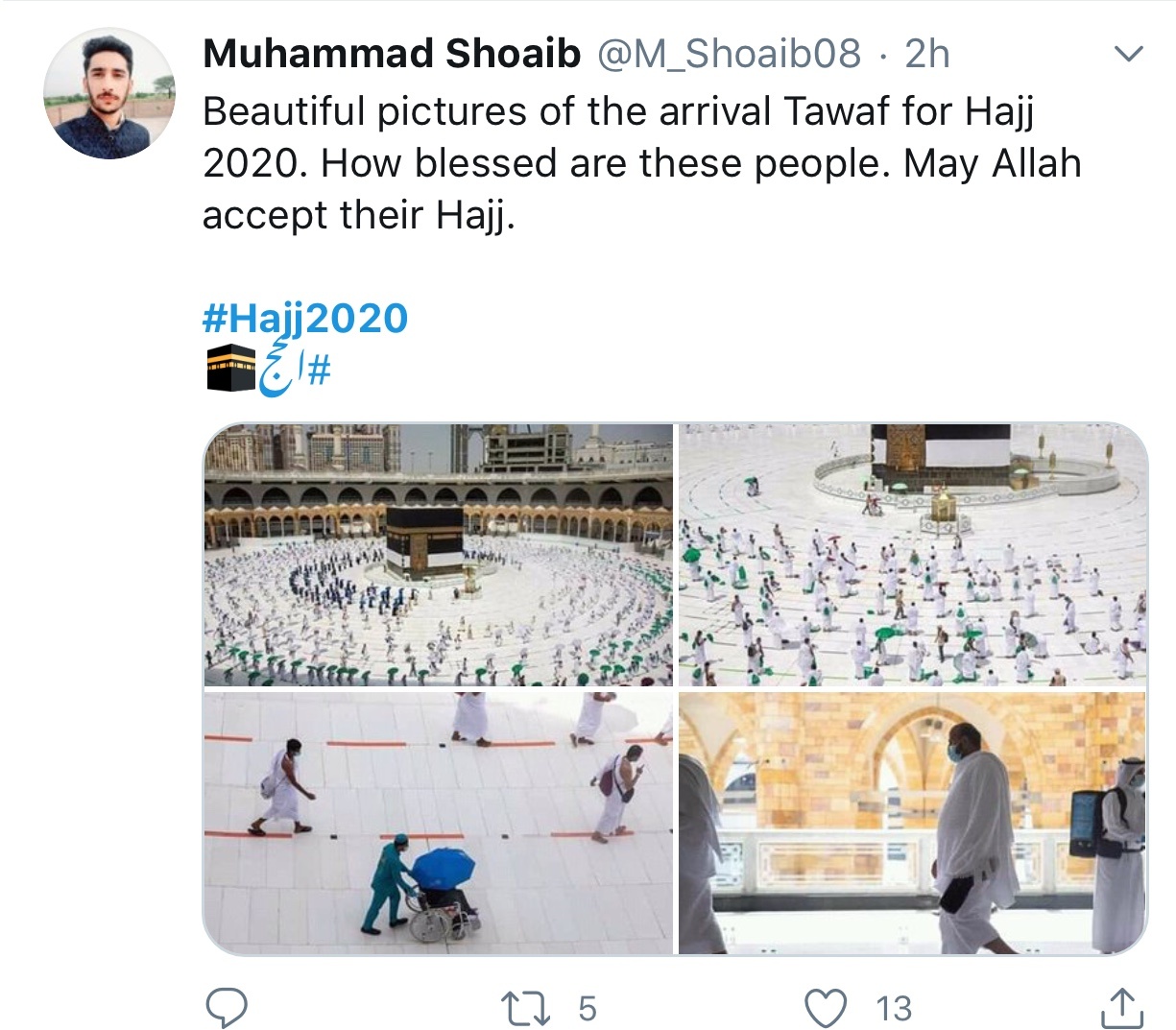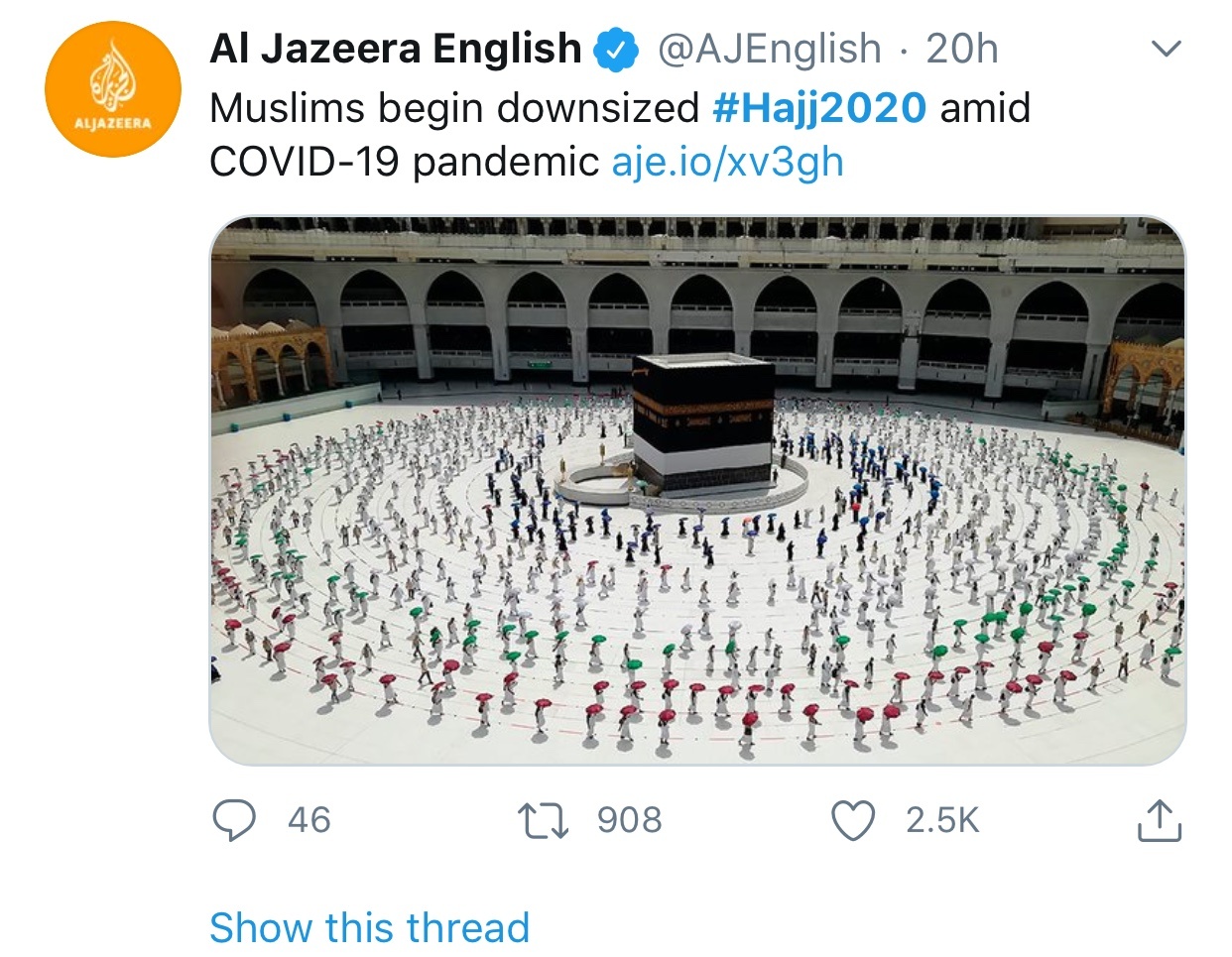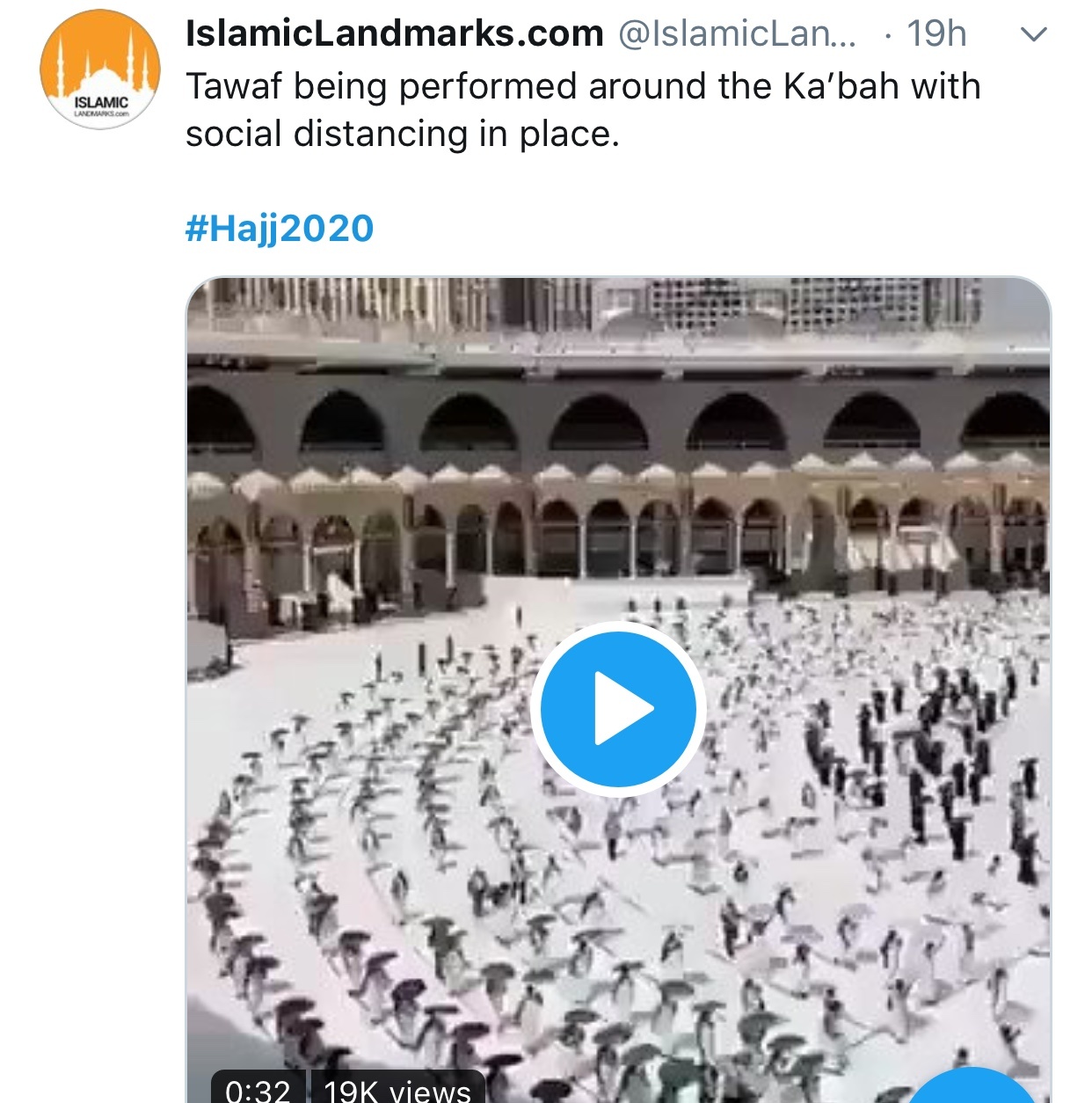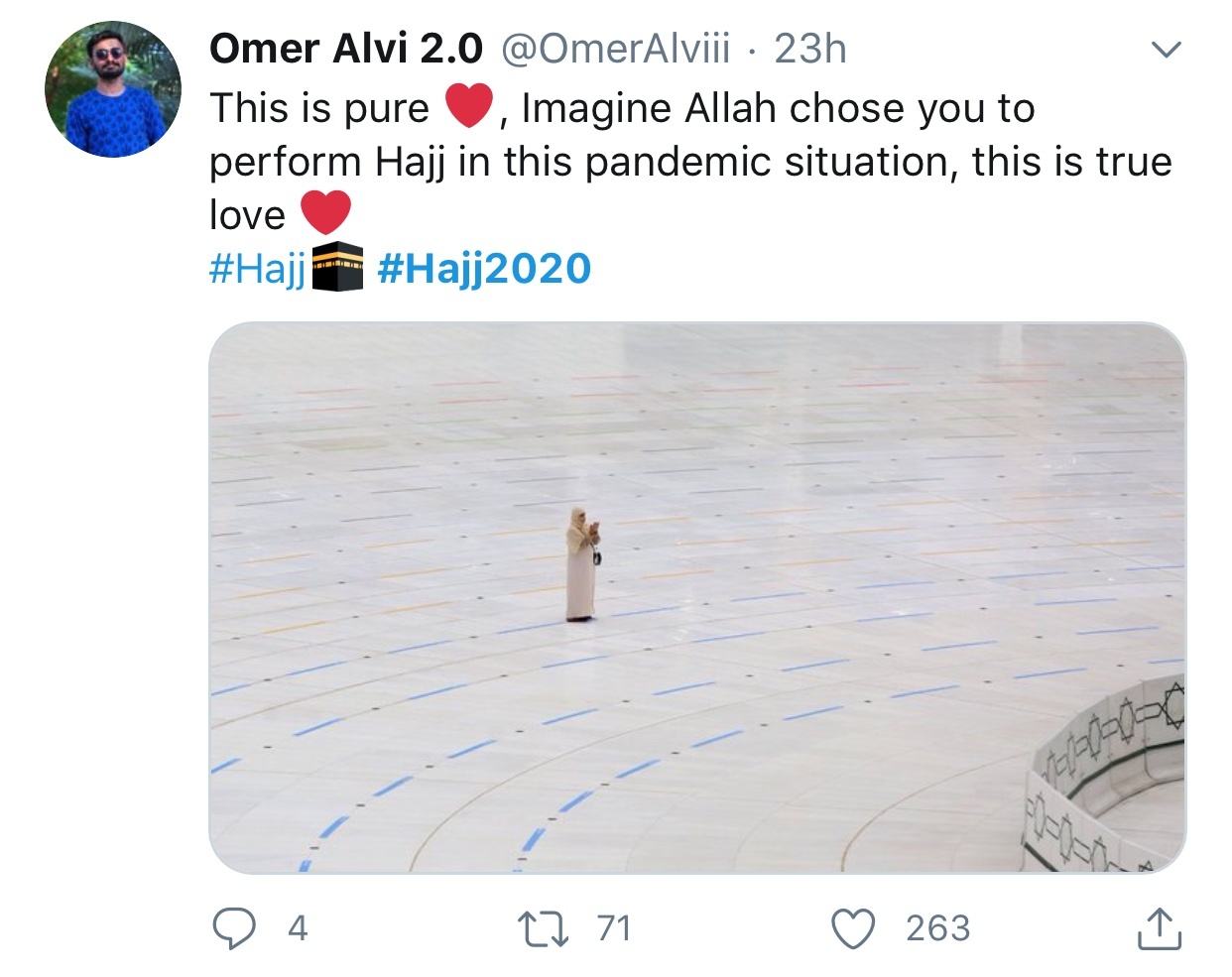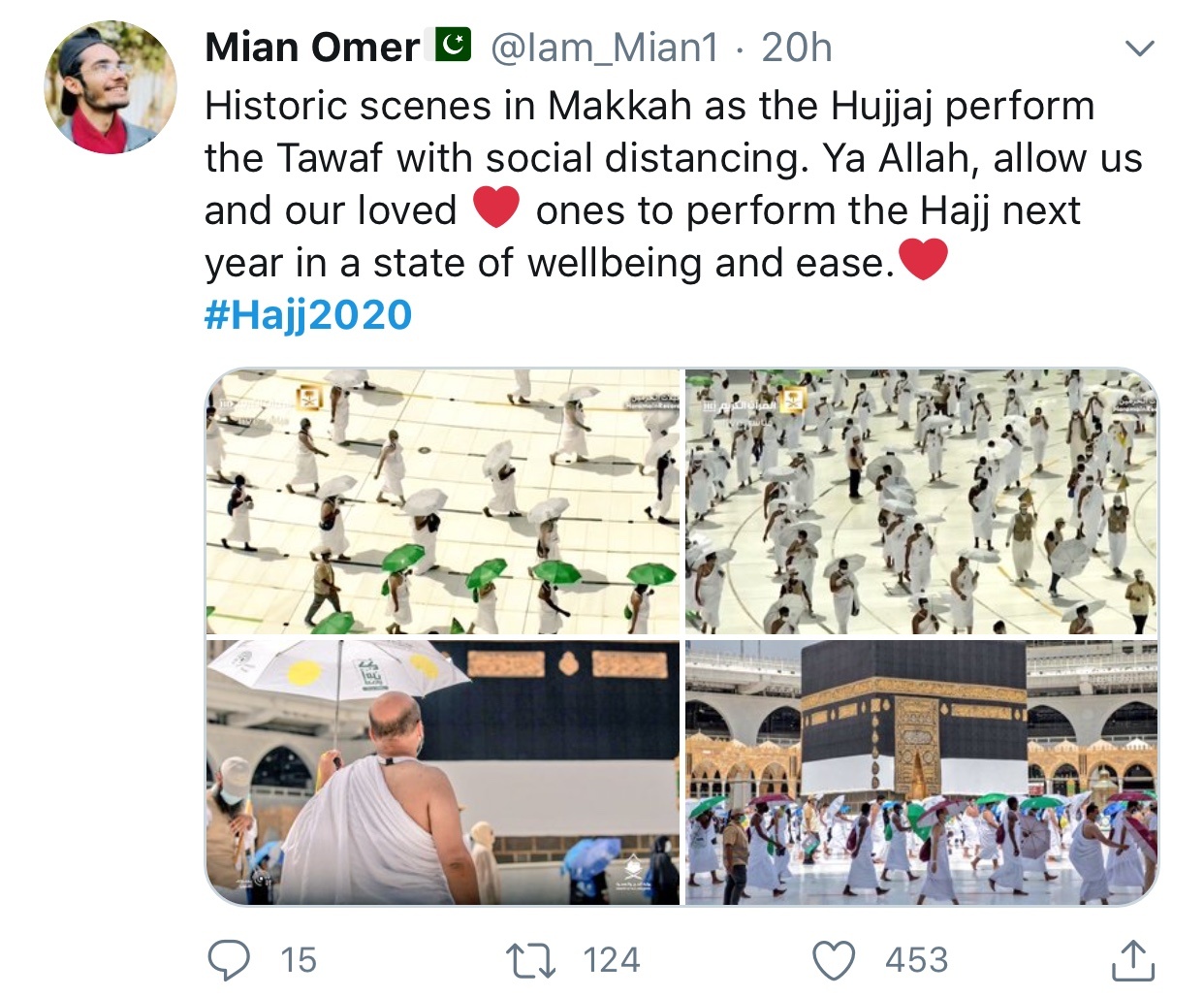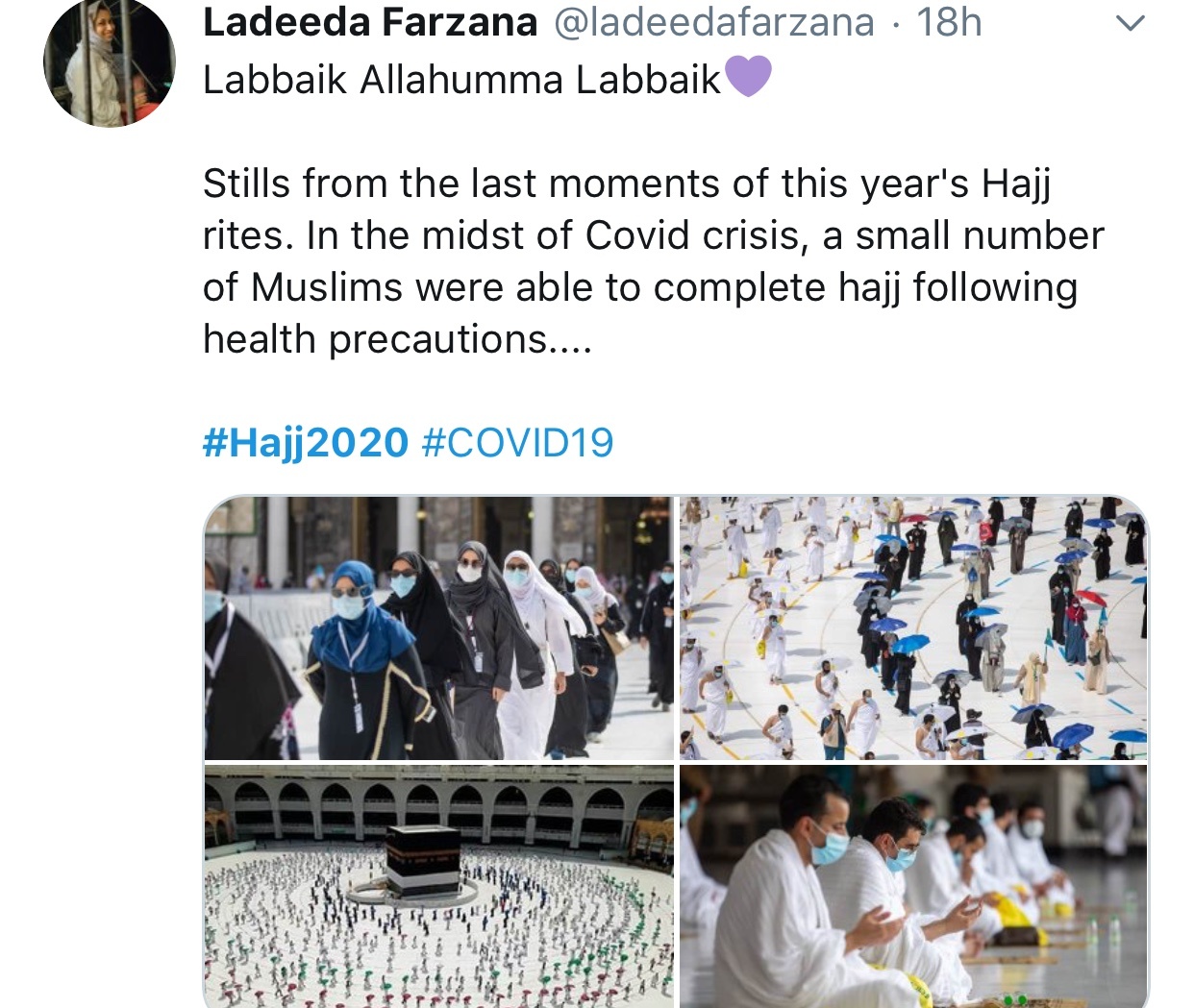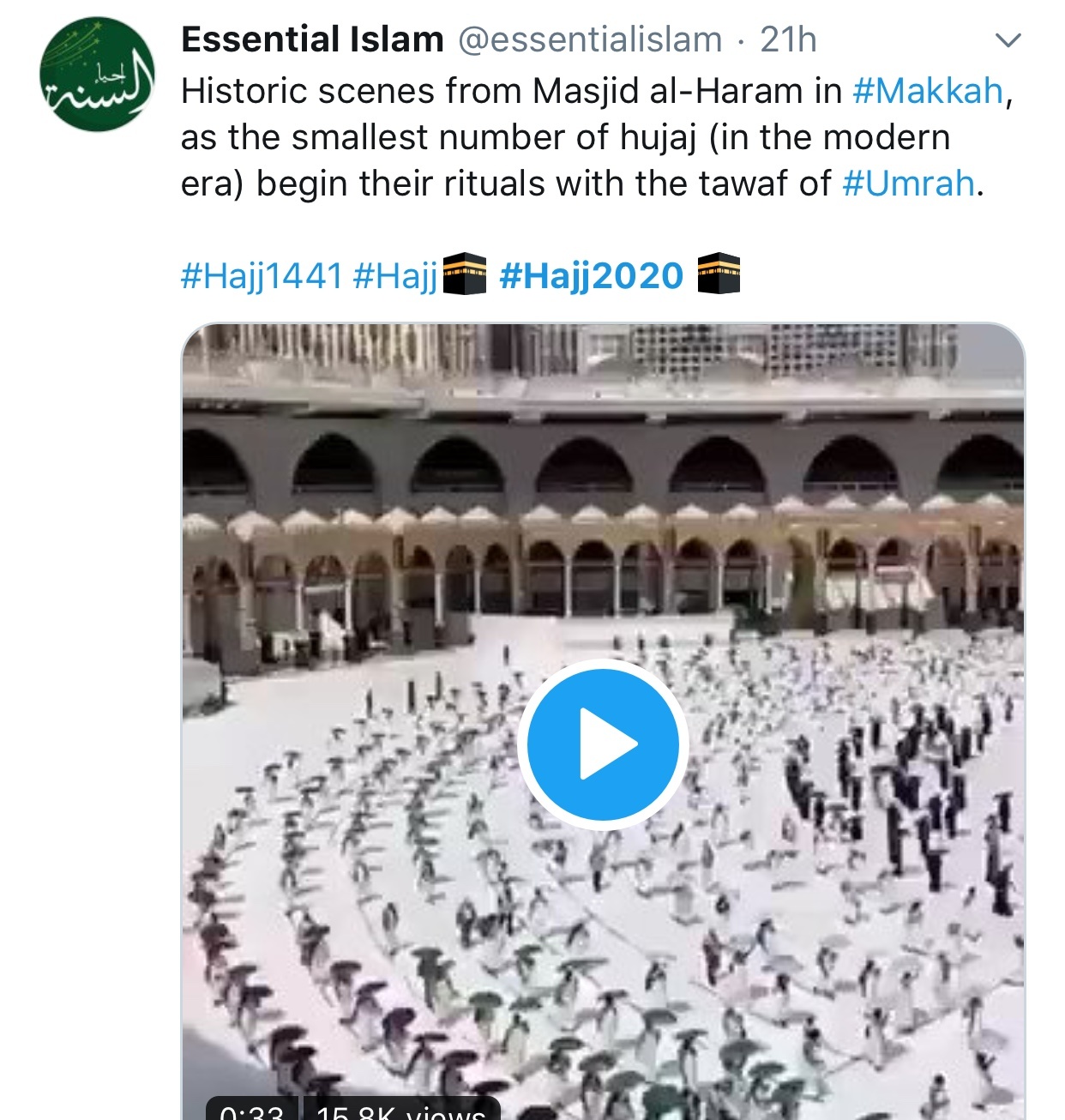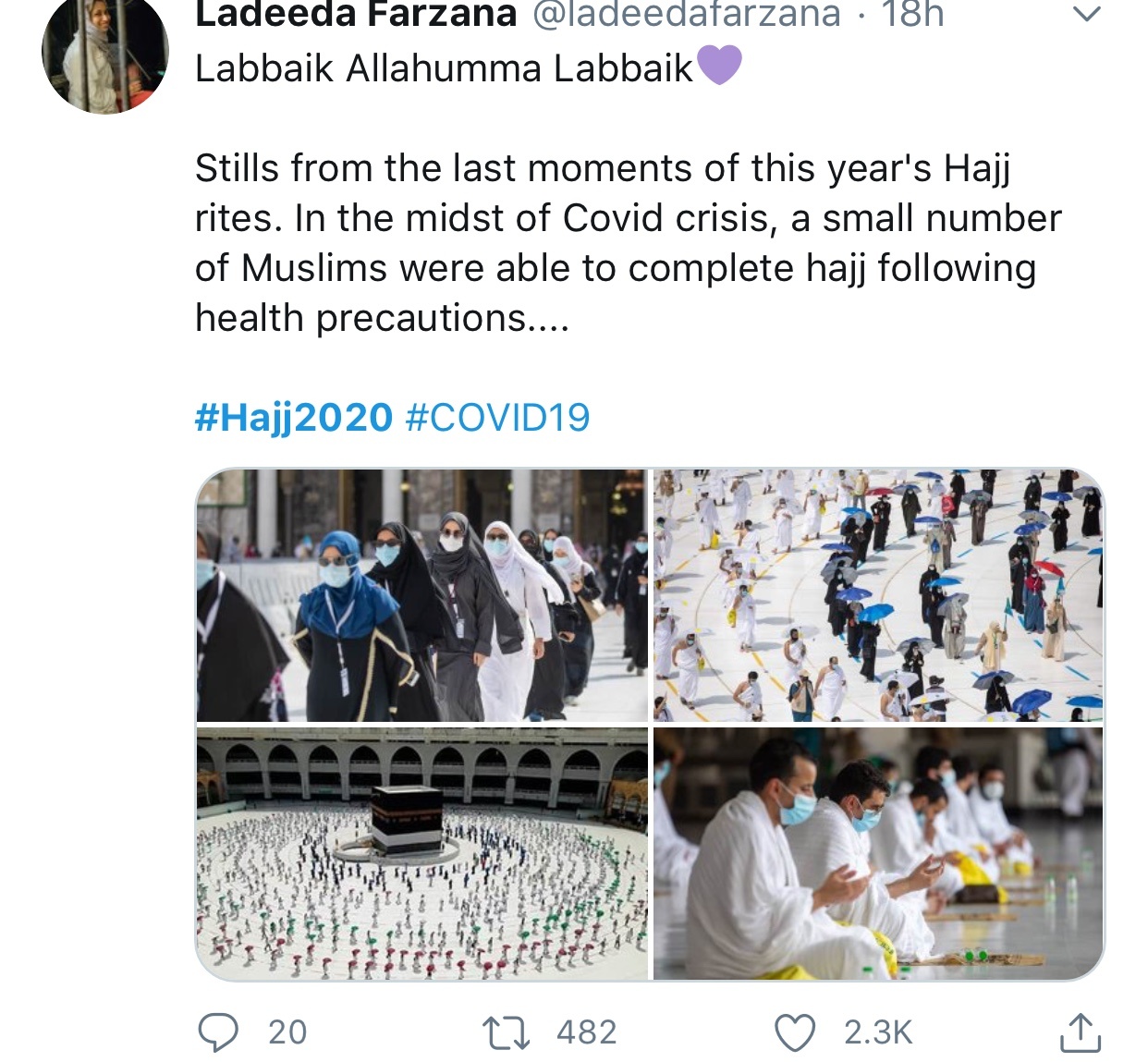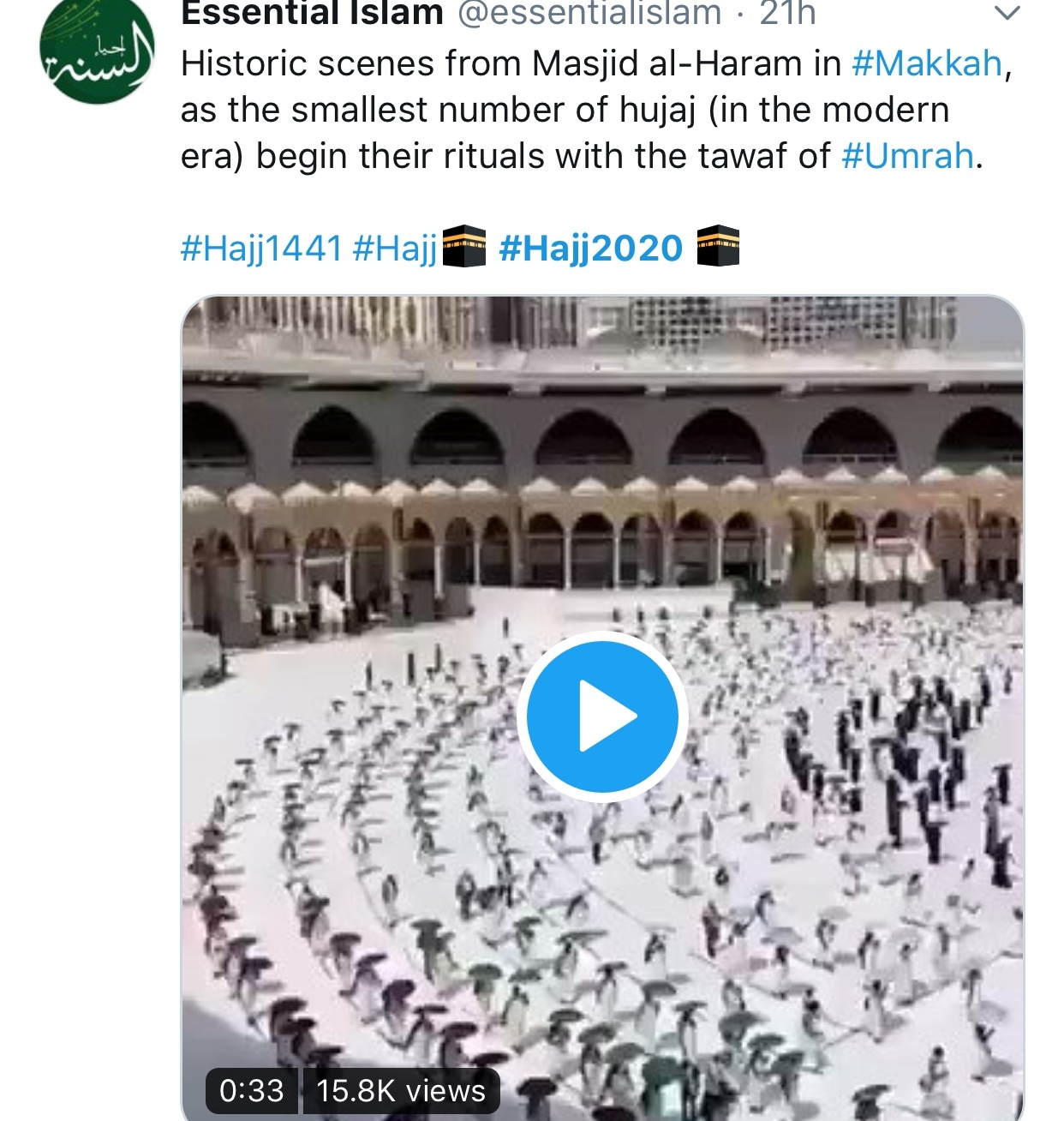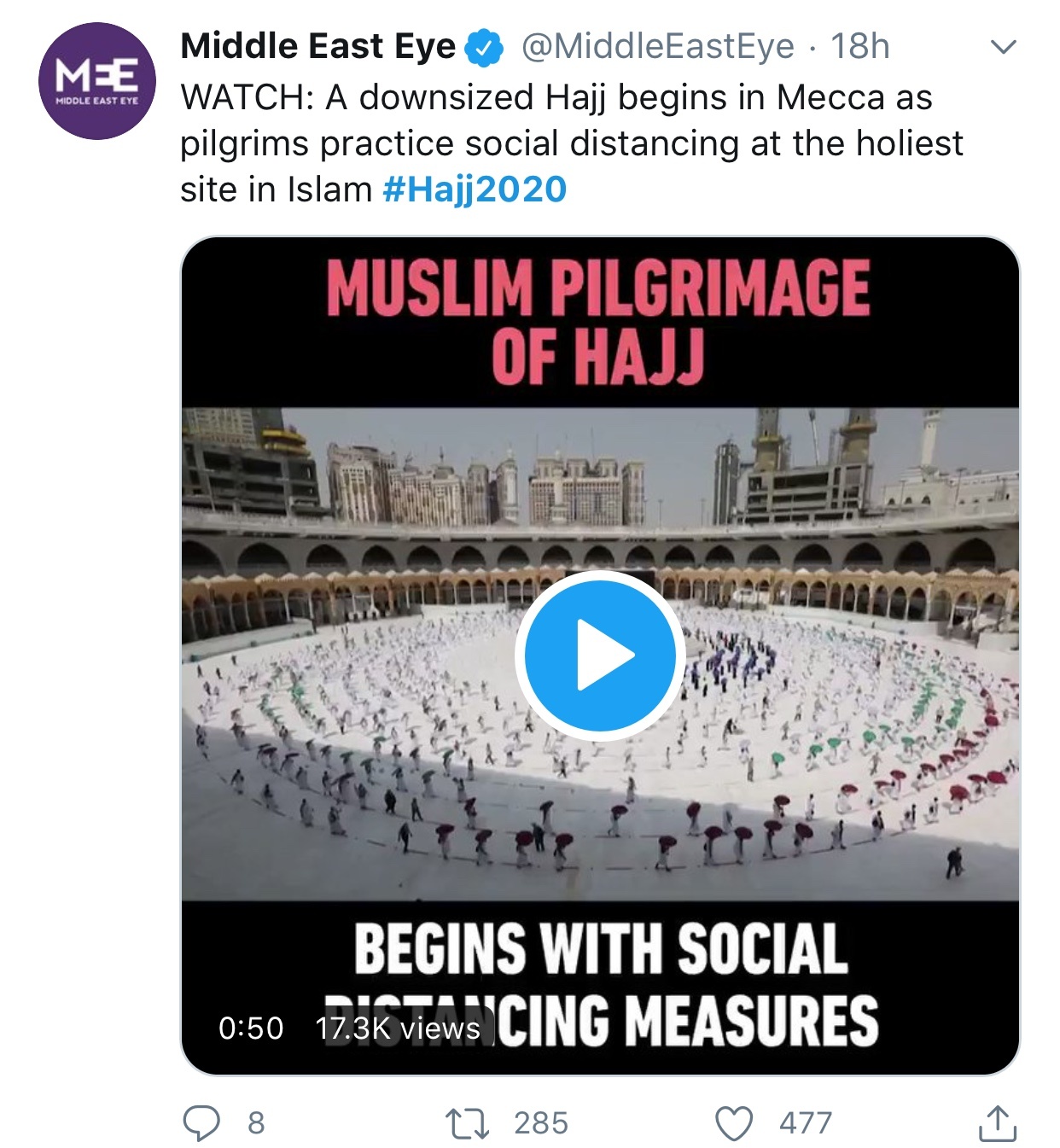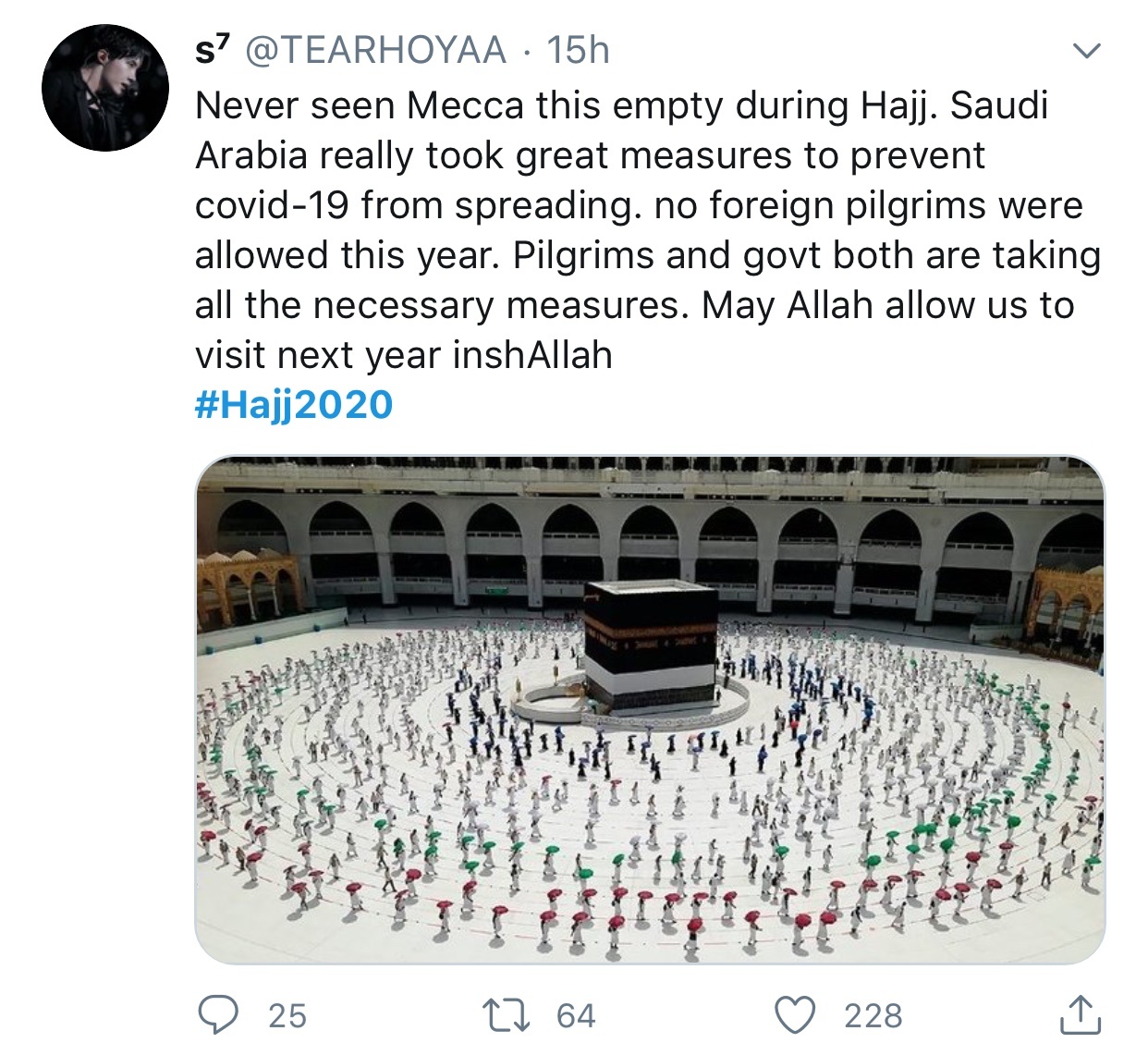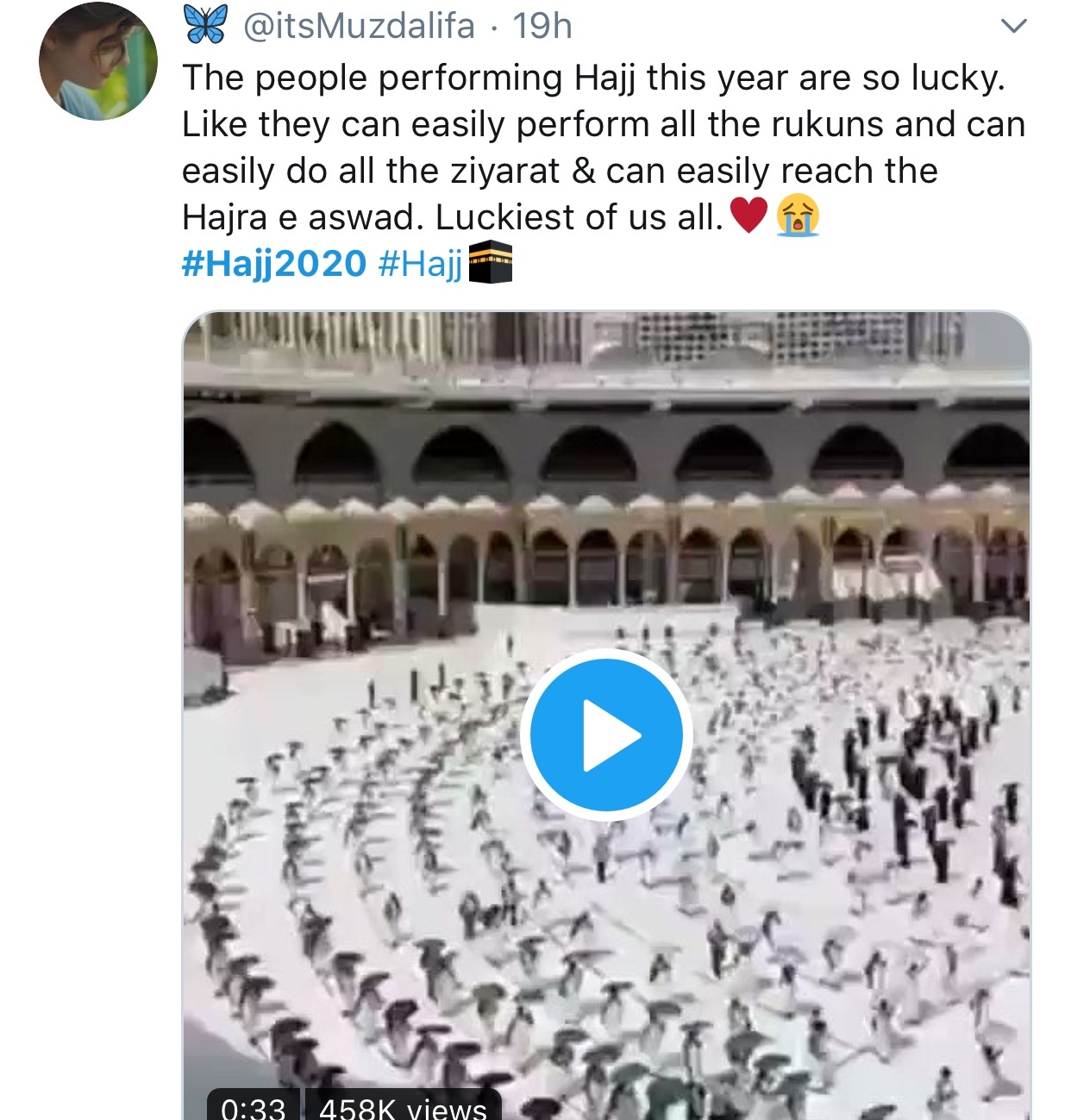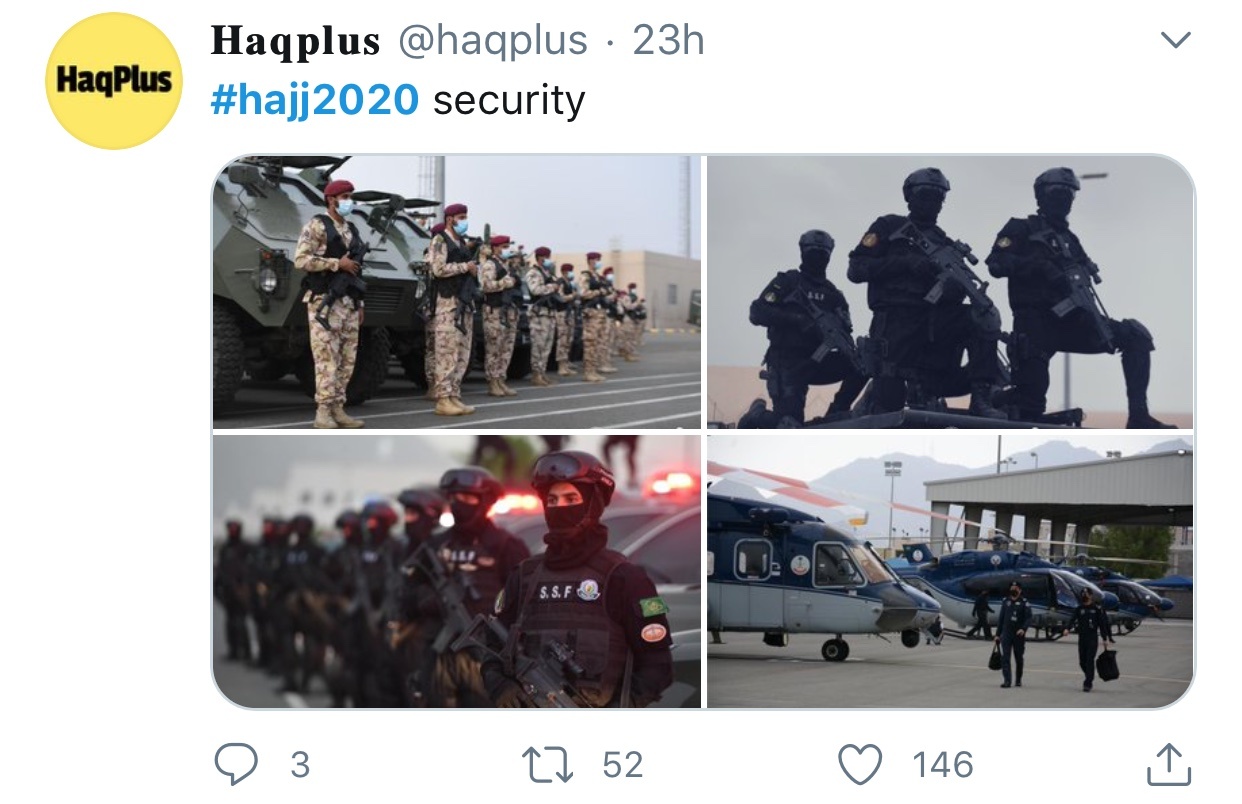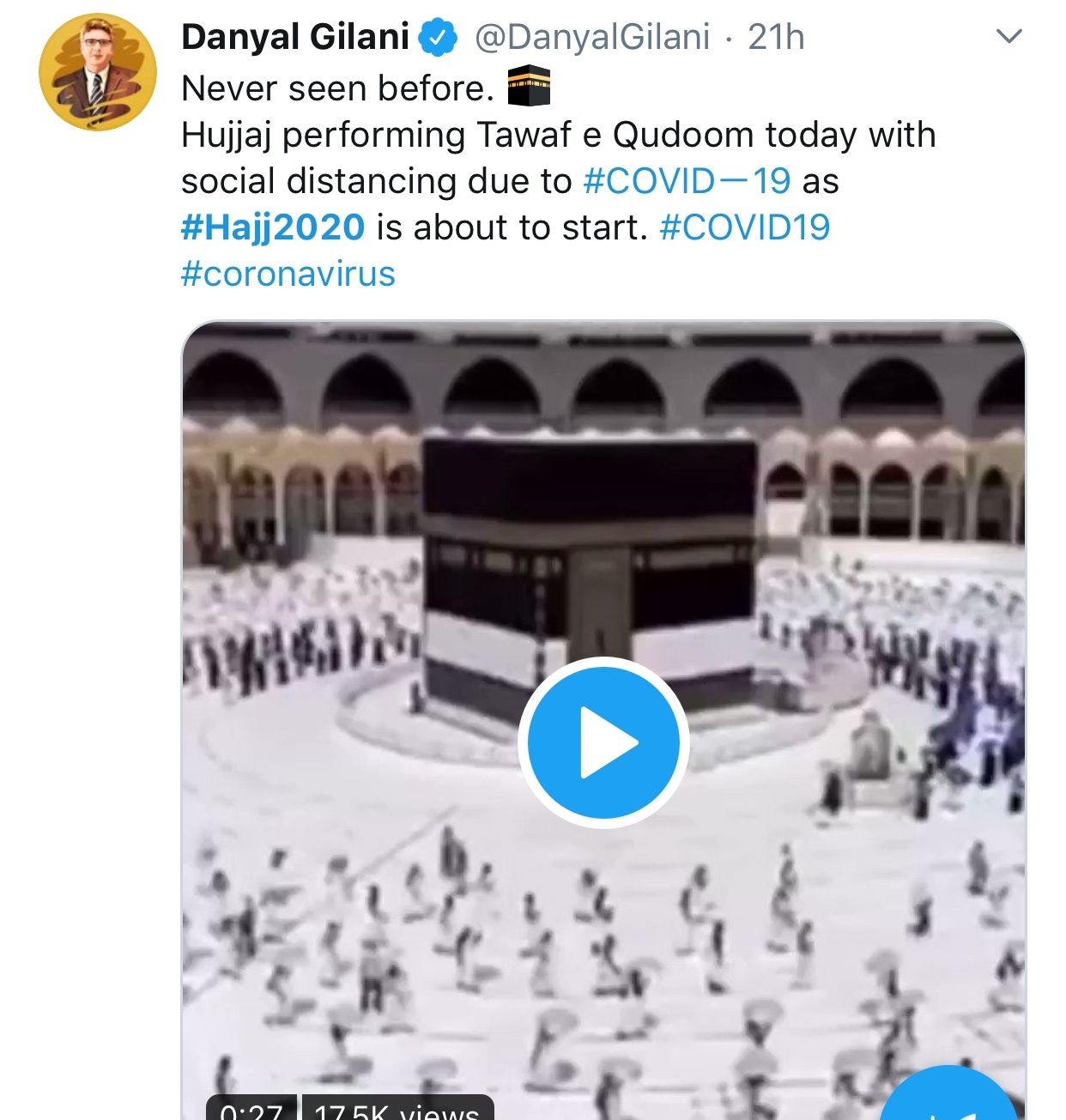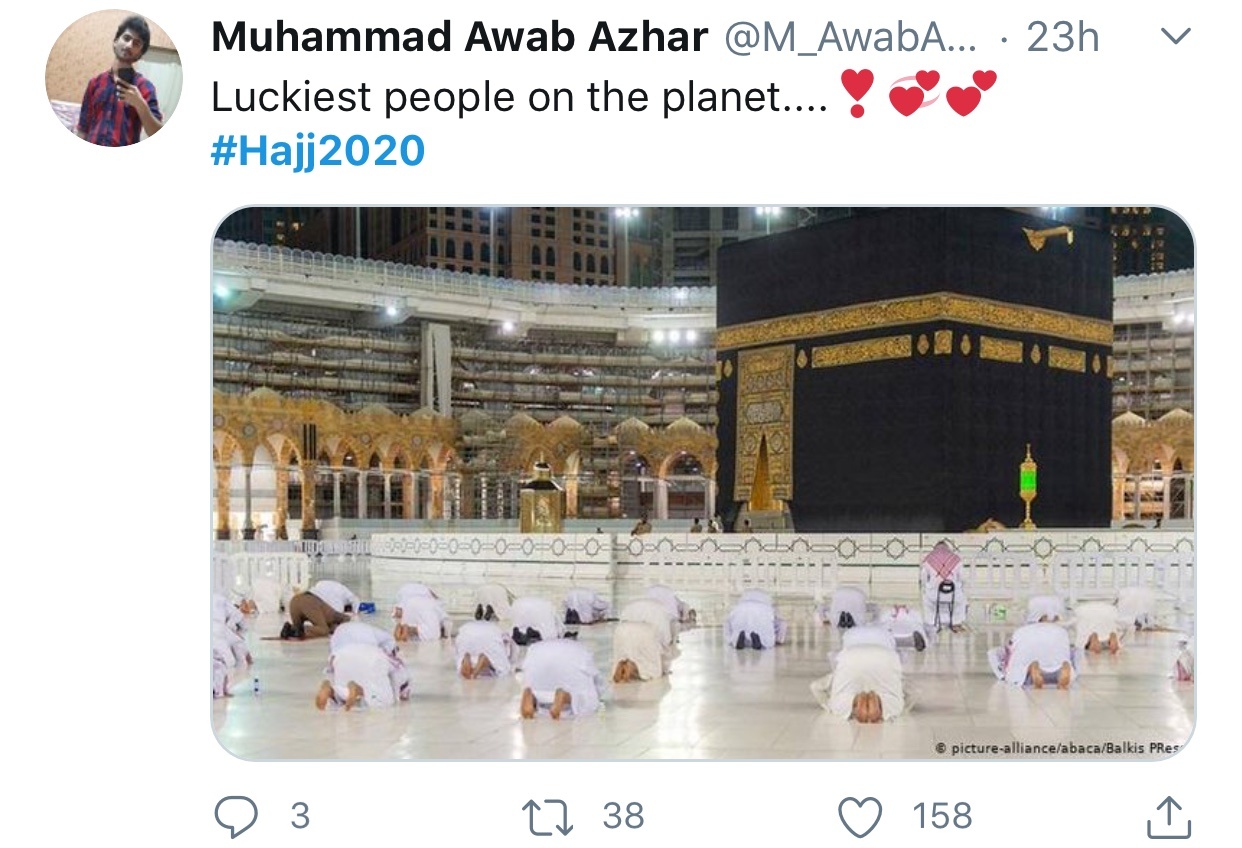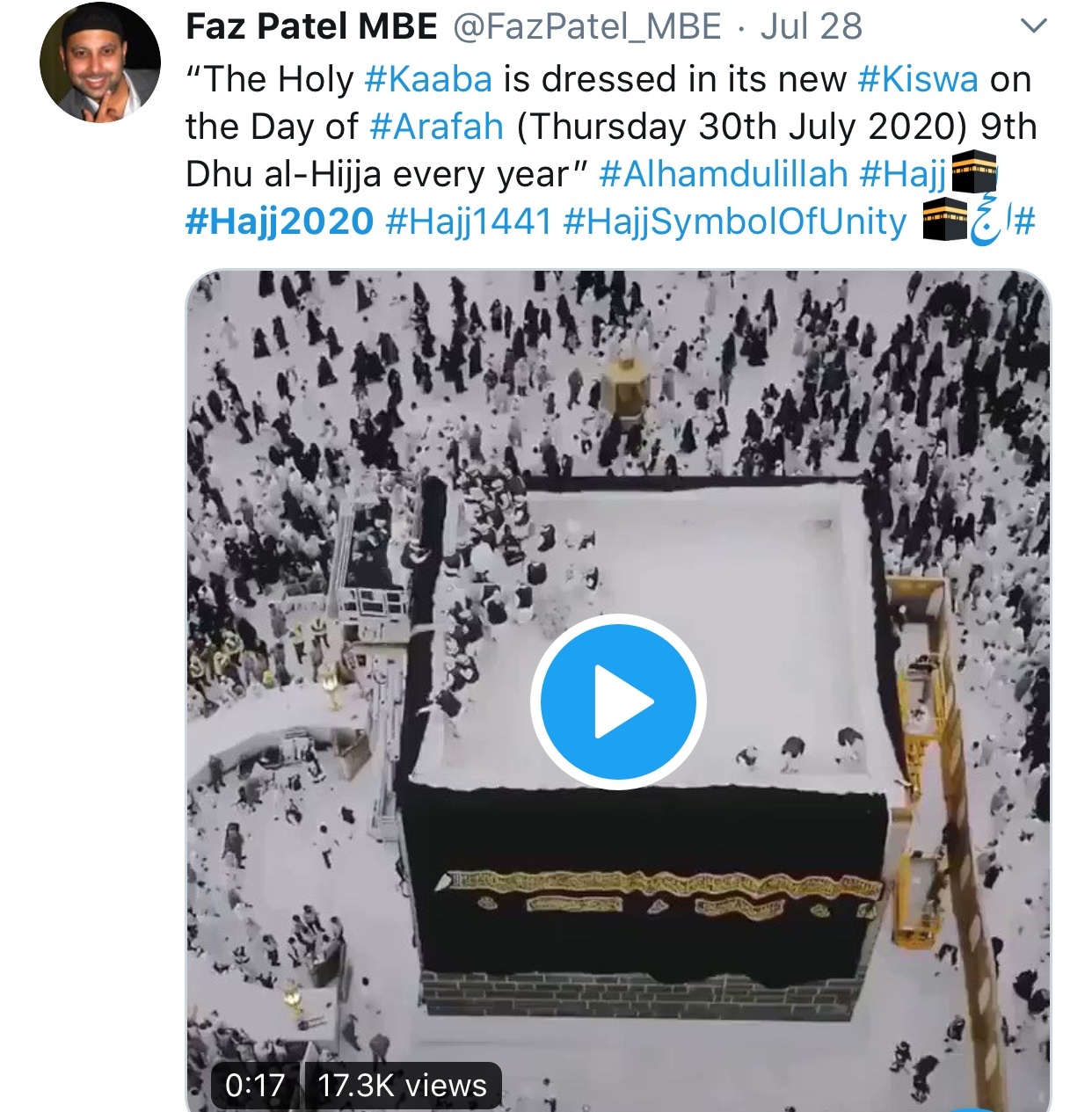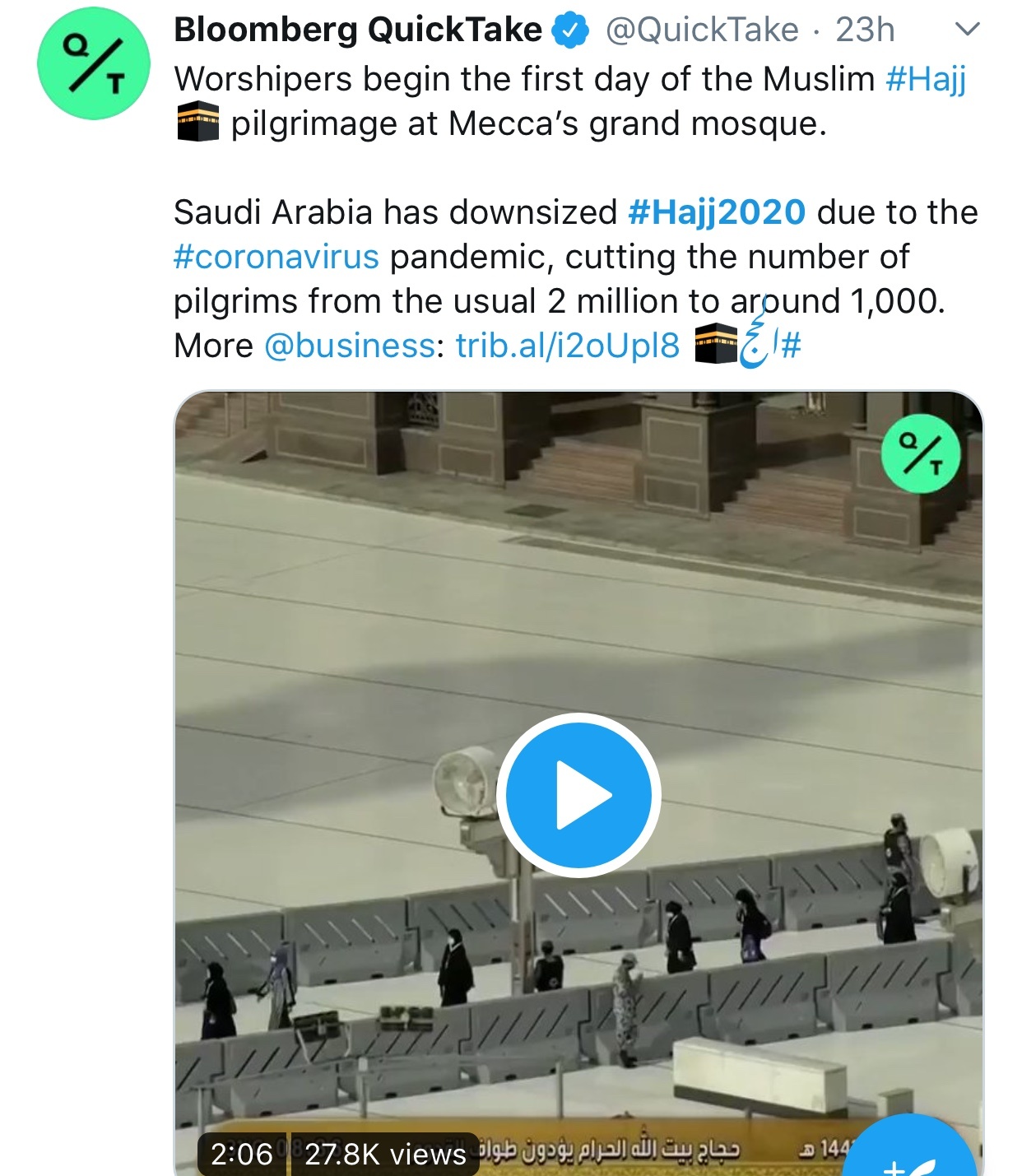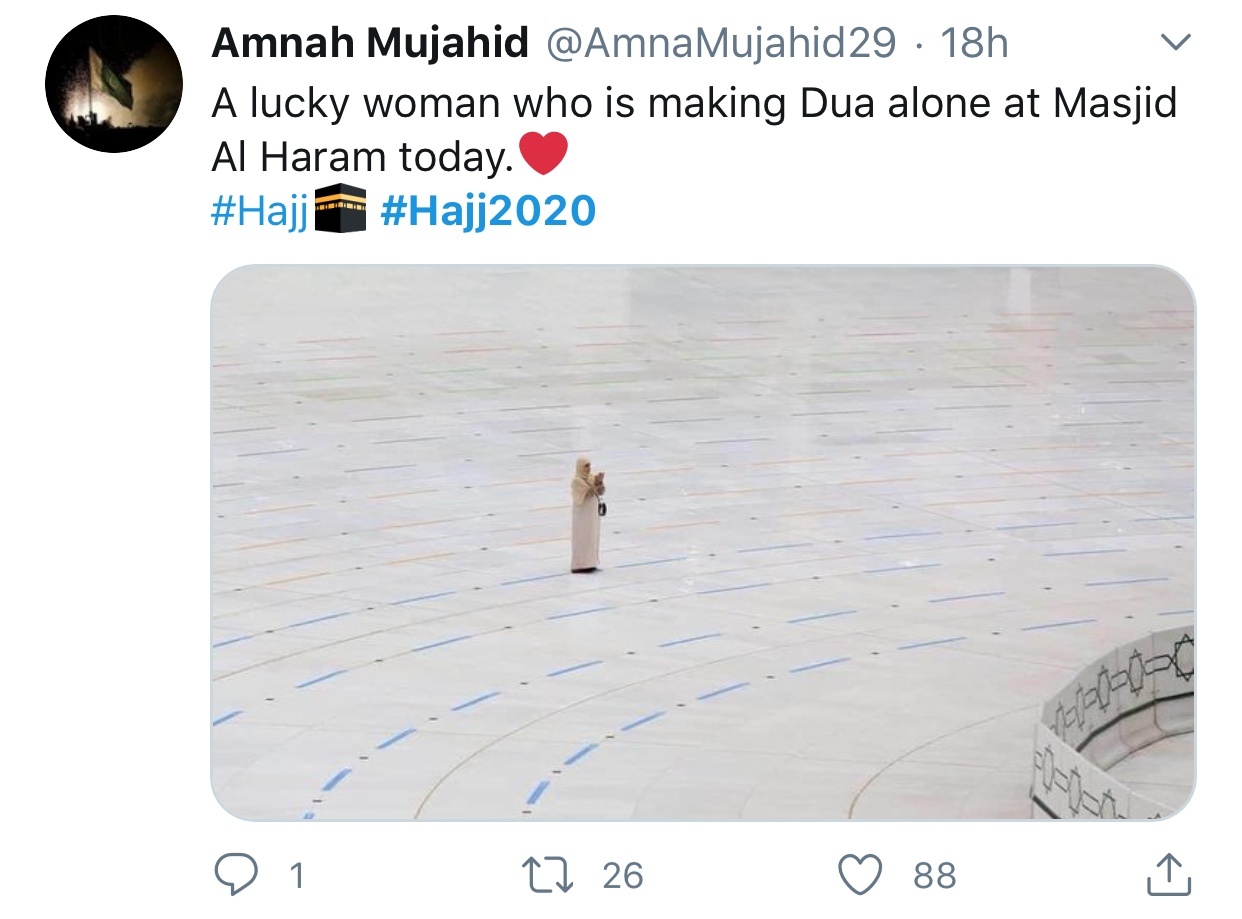 Click here to read more: