Share this
Disney just released the long awaited, full-length trailer of its 1994 classic's remake 'The Lion King' – bringing major pangs of nostalgia and moments of deja vu as the trailer takes us down the memory lane! The new trailer reportedly garnered nearly 1.5 million views in the first two hours after it was posted on Disney's Twitter feed!
#TheLionKing. 2019. 🦁👑 pic.twitter.com/UMJo18FwDt

— Disney (@Disney) November 1, 2017
The film is expected to smash box office records with an all-star cast which includes :  Donald Glover as Simba, Beyoncé as Nala, Seth Rogan as Pumbaa, Billy Eichner  as Timon, Chiwetel Ejiofor as Scar, John Oliver as Zazu, and James Earl Jones as Mufasa.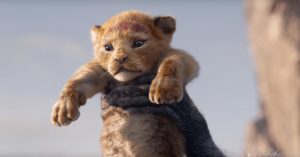 The trailer shows Simba's transition from a lonely cub to growing into the ruler of the animal kingdom, making friends with a cast of characters on his way! It starts with Scar, surrounded by hyenas, telling Simba: "Life's not fair, is it, my little friend? While some are born to feast, others spend their lives in the dark, begging for scraps."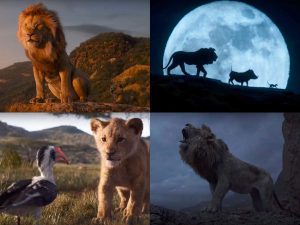 The film is directed by the director of The Jungle Book and is all set to release in theaters worldwide on July 19th!
Share this