They are at it again! Gucci just released a "floral embroidery organic linen kaftan" and is selling it for a whopping 3500 dollars.
The kurta/kaftan is very similar to what Pakistani brands produce on the regular especially Generation.
The kurta features a very familiar embroidered neckline coupled with embroidery on the sleeves hems.
Seems like the muse for this look is the 13 year old Pakistani girl who wears a kurta with joggers dabbling her multiple passions.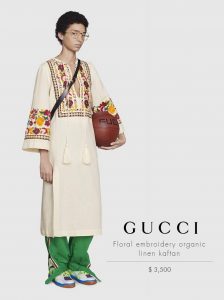 Incase you're wondering if its a rip off or not then take a look at this signature Generation kurta worn by Mahira Khan her.
The kurta features a strikingly similar multicolored embroidered neckline with matching sleeves. EVEN THE BASE COLOR IS SIMILAR!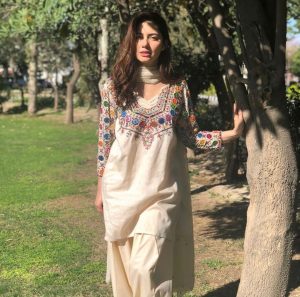 This is not the first time that Western designers have tried capitalizing on Eastern traditions. Be it Christian Louboutin's Peshawari chappals or Gucci stealing our traditional embroidery, time and again we see this habit of stealing creative pursuits.
The question remains? When are they going to give credit… how do we define the boundary between inspiration and stealing… for how long is this going to continue…are we exaggerating?
What are your thoughts on this issue, do let us know in the comments section here.