Your outfit is always the most prominent out of all your accessories in any gathering but how you choose to style it really sets you apart from the rest of the people. Whether your style is luxurious or casual, you like it minimal or over the top, we have some amazing recommendations from Maria B.'s jewelry collection to amp up your style game this Eid. 

Luxury with Grace
If you are someone who likes a subtle yet extravagant look for Eid, the Zircon Fine Jewelry Collection by Maria B should definitely be in your accessory box. This particular collection has some beautiful bold statement pieces that can instantly elevate your outfit and your overall appearance. From a ring to a necklace, every item is available in Zircon Fine and can be worn separately. These pieces command enough attention for you to even pair them with a relatively simple outfit. We picked four versatile pieces for you to consider:

Our hot favourite is these clip-back large dangle earrings and is totally worth the investment. Embedded with hand-cut glass stone and pearls, they are made of alloy metal coated with white and 21K gold plating. We love how versatile they are – they can easily go from day to night and Eastern to Western looks.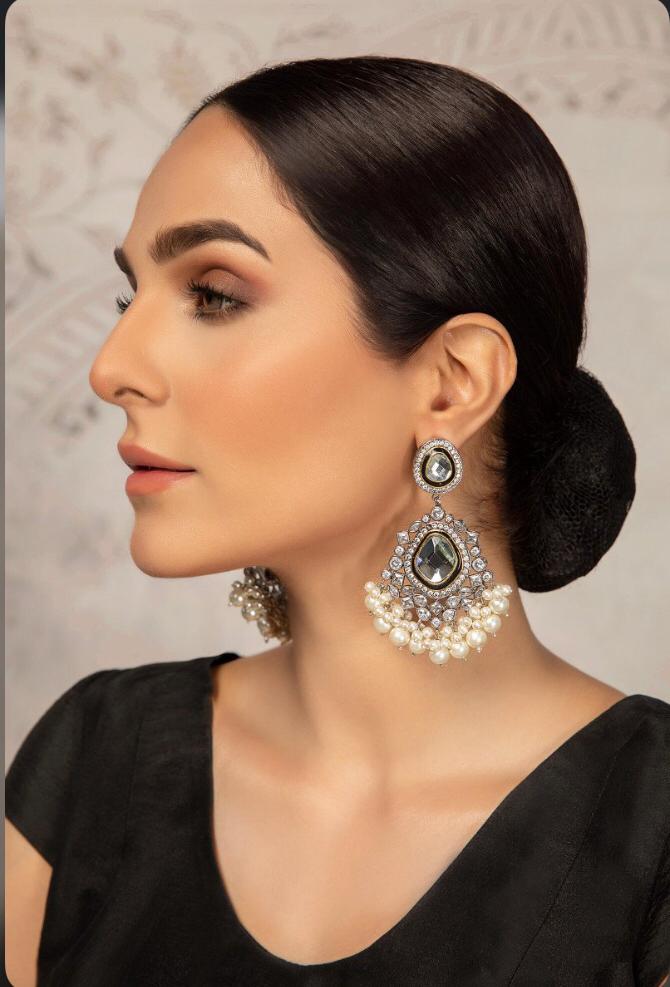 Green is such a versatile shade that works with most colors and the jade stone is considered a lucky charm too! Surrounded by hand-cut zircon stones, jade is the centerpiece of this look. The pearls add a touch of elegance.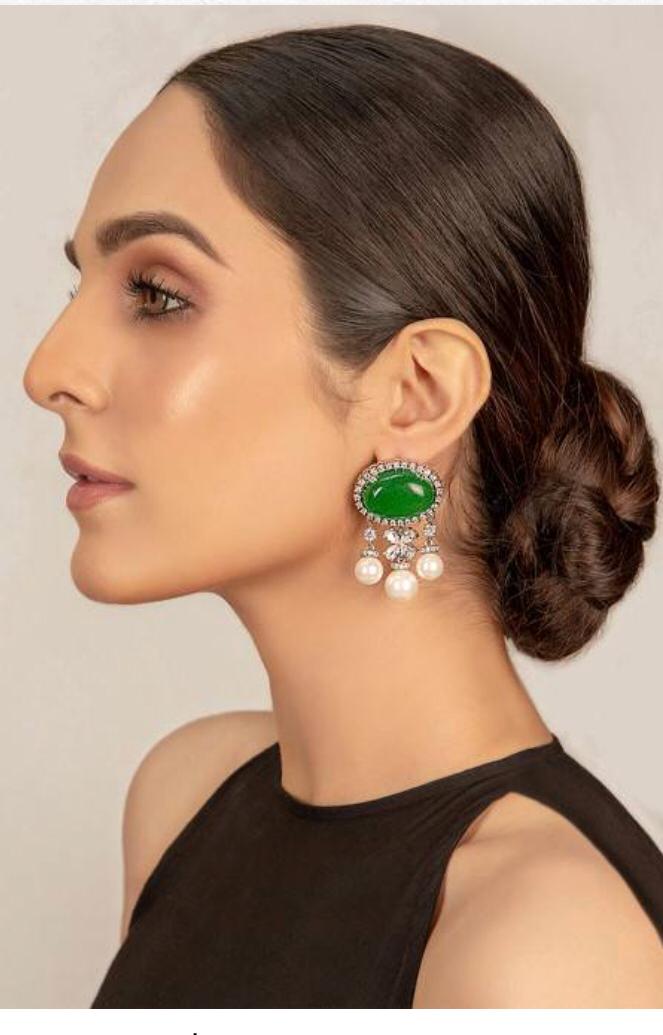 Perhaps the most unique and charming piece of Eastern jewelry is teeka. It just elevates an entire look from basic to royal. And there's no reason why a girl shouldn't feel like royalty in a festive season. This one is just the right size to take you from an Eid dinner to a Valima celebration. The ruby red and green onyx combined with pearls makes this piece a classic keepsake.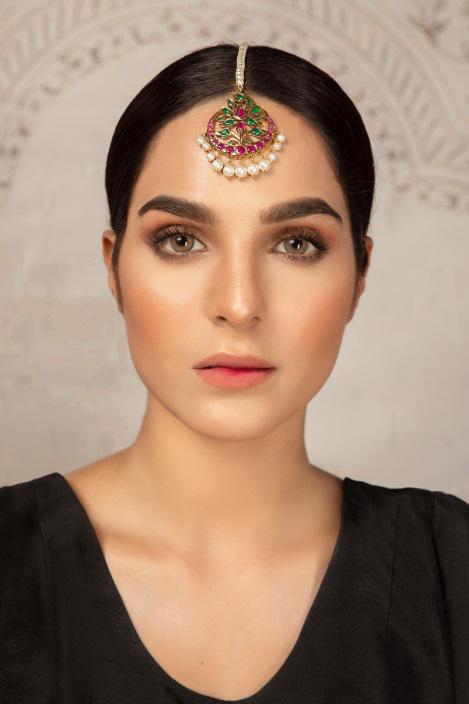 This chunky ring with handset American zircon and golden shadow Swarovski stone on the top is a must-have for any wardrobe. The champagne shade makes it an instant match with any color or style of outfit. It also brings an understated sense of style and richness to your look.

To completely transform your look, a statement necklace is the way to go.  This 21-karat kundan maala with pearls and emerald stone combines tradition with luxury. Not only will this raise your fashion game to royalty, it also has the potential to become an heirloom piece that can be handed down from generation to generation.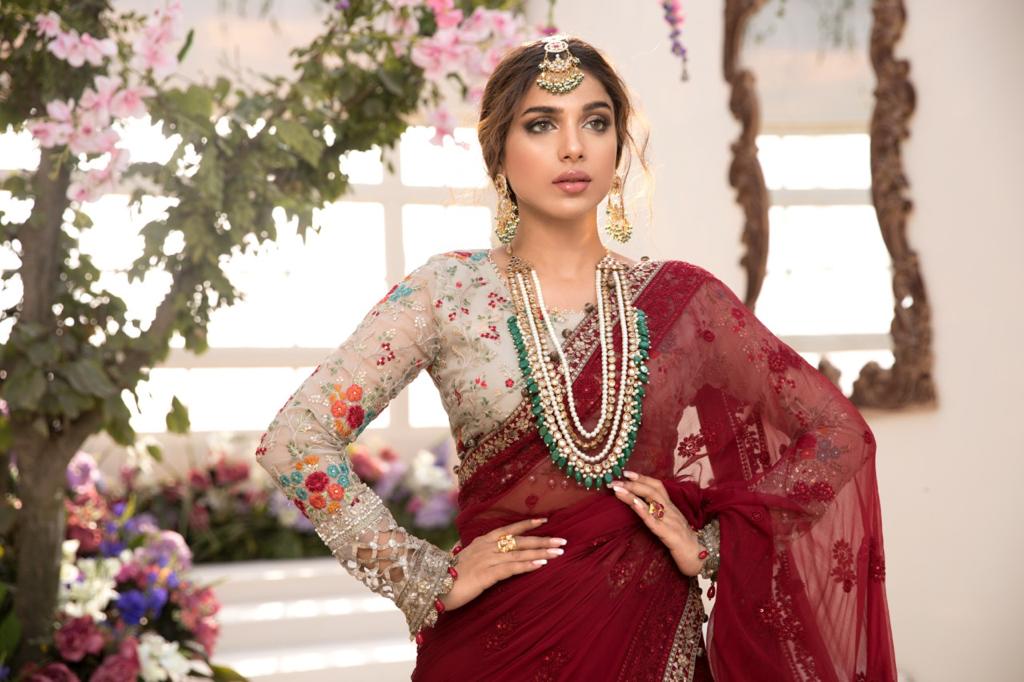 The Not-so-Casual Charm
 Now if you like a bit more of a casual or playful look for the festive season, we have picked something for you too. The Chic Jewelry Collection by Maria B. has smaller, more colorful pieces that you could just as easily wear to a business meeting too. Here are our four favorite earrings to compliment your casual charm.
Embellished with hand-cut glass stone and filigree work earring with a pearl drop comes in four different colors to match your outfit – white, green, red and black. However, if you were to choose one, choose this 21K gold plated black or white, simply because you will be able to match it effortlessly.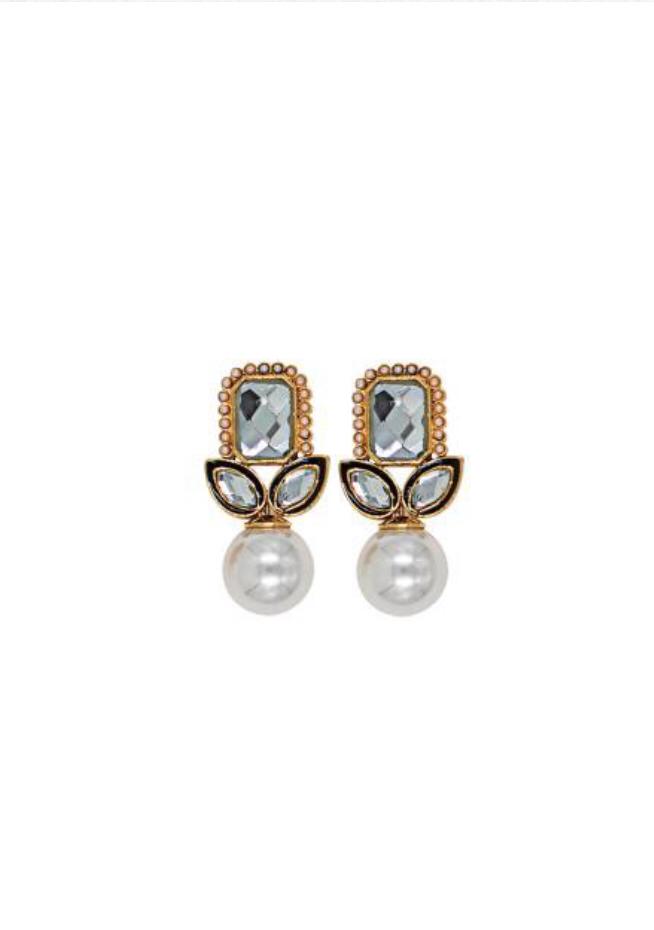 This floral Kundan motif adds a touch of daintiness to your look. The flower motif on the green stone is what caught our attention immediately. Swinging somewhere between traditional and contemporary, this design is a keeper.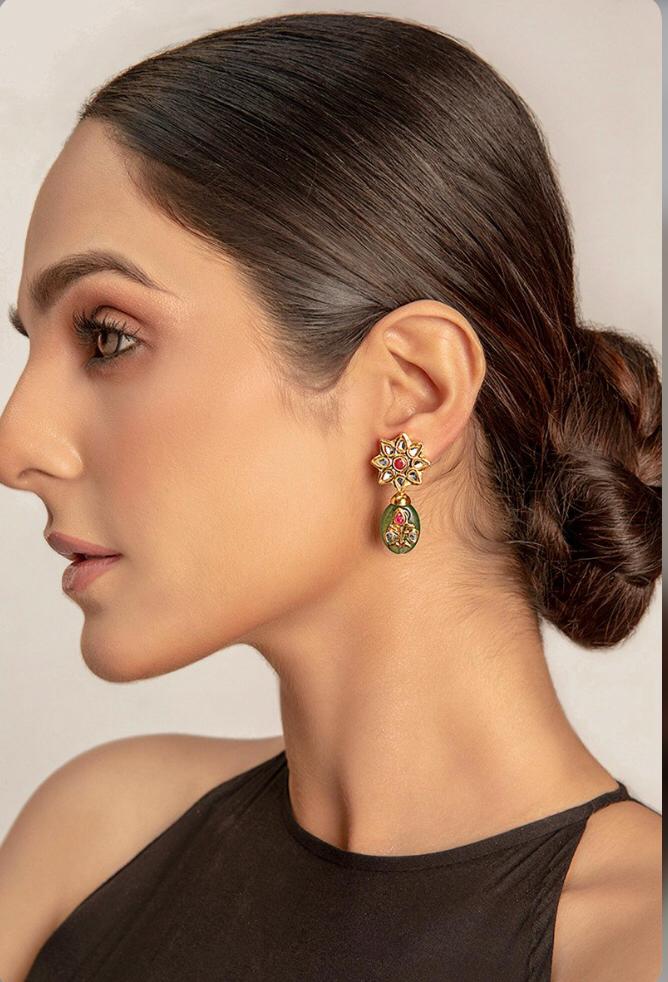 We are absolutely in love with this design. The 21k gold-plated floral together with a bunch of small shalper pearls is an absolute beauty. The modern, yet simple design makes it a classic piece for the ages. Also, no matter how old or young you are, you are to look absolutely peppy in these.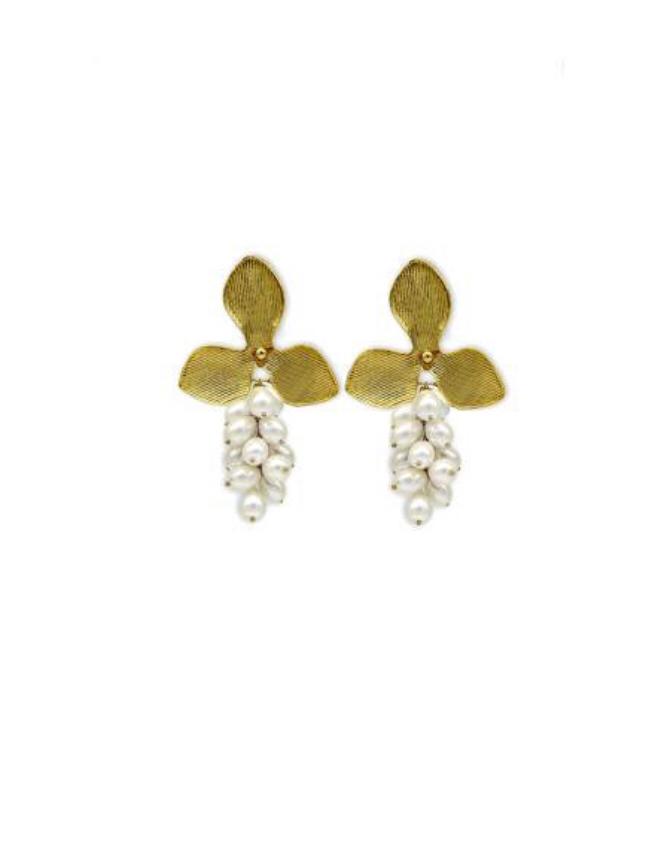 The dangling stone in this earring is so eye-catching, especially the beautiful cobalt blue. While it is available in other colors too including red and green, it's the blue that really has our heart. But then again, you could pair it with black or white solids, or in contrast with other solid-colored outfits such as yellow and pink.


The classic Lawrence bangle is a must have for every woman's jewelry collection. Versatile and classy, this rhodium clasp bangle reflects the iconic silhouette of ecostar zircons. This is bound to become a signature piece that will easily go from day to night and compliment all looks.

These were our top picks from Maria B.'s luxury lines of jewelry. Style your favourite jewelry article this Eid and don't forget to flaunt it with the confidence that the brand stands for.