Three years ago, we asked Mohsin Naveed Ranjha about his experience of expanding the Lahore store which had recently been renovated then. Three years later he's bigger and better than ever!
We titled our last feature article calling him Designer of Dreams but looks like he's one of those who is not only a dreamer but a designer who ensures that dreams are materialized. We had a chance to have a one on one with the man himself. He discusses his commitment to the world of design, his friendships and his backbone i.e. his family.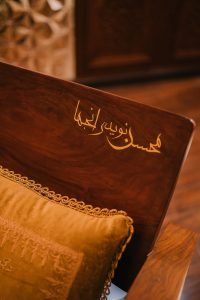 Karachi brides have awaited your store presence and you made their dreams come true, what made you make the move? How does a physical store add value to your brand?
As you said we have eyes set on the sky, the love shown by both customers and press in Karachi has been very encouraging. Like most other brands we did offer online shopping for long but for custom orders especially for bridals and formals you can't just rely on these things. Studio was the natural next step.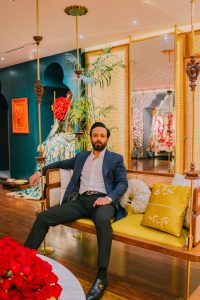 From Gujranwala to every prominent city in Pakistan and international recognition, what challenge in expansion is the hardest to overcome and how did you achieve it?

Maintaining perspective is very necessary. Often, one gets distracted by the noise; you need to constantly center in on your bigger purpose as a business.  Biggest challenge is to maintain the same level of service and yet ensuring diverse needs of people at all these different locations are addressed. Karachi brides might need different colors than Lahori brides, we need to provide for it!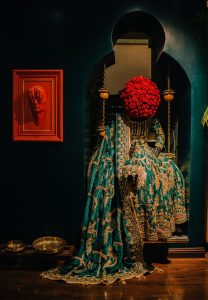 Karachiites have for long appreciated the delicate minimalistic aesthetic, your style is truly Lahori, synonymous to dhol, dhmaka and whole lot of gota, how do you intend to go about serving the Karachi palette?
I feel the sweeping assertion is not true for whole city. It is a city of more than 2 crore people, and the same vivacious aesthetic of ours has been greatly appreciated and accepted. But with every new market we start to serve, we do make changes according to the demand.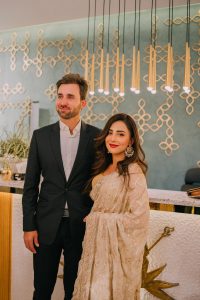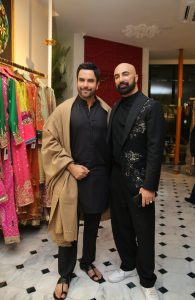 Do you have a favorite corner in the studio? Something unapologetically true to the MNR aesthetic?
I really like the bridal studio downstairs, it is intimate and has a lot of hidden details to appreciate. We have tried to showcase traditional heritage through a more contemporary lens using the furniture, fixtures and the majestic accent pieces.
We love the 12 doors of Lahore feature at the studio, is the MNR Studio a mini-Lahore in Karachi? Is that a part of your vision?
There are just small nuggets! There are actually more things for people to discover and appreciate. We have tried to showcase traditional crafts like metalwork , inlay and used rattan.  Idea is a to open a window into Lahore and greater Punjab without it going overboard.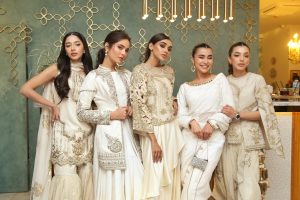 You are the face of the brand but Abubakar Naveed Ranjha is also an integral member who carries the brand on his shoulders, how do you maintain the camaraderie in business and life in general?
He is my brother first and everything else comes next. The love I have for him transcends everything. He makes sure that the business keeps running like a well oiled machine, while I am dreaming away my creative pursuits.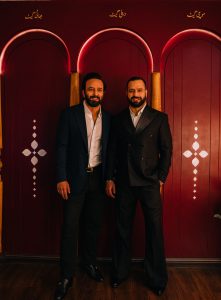 We saw celebrities flying from all over Pakistan to attend the studio's launch, from Maya Ali to Syra Yousaf, everyone seemed to have a gala time. How do you maintain that trust and valuable friendship, what developed that connection?
We are grateful to each and everyone who showed up at our studio opening. From the day we started doing business, we have tried to run our business with integrity. We are proud to say we have worked with almost all big superstars and thankfully have never ran into any issues with anyone because we treat them like our family.  I would like to think that they too appreciate it and return the love as well as respecting our honest efforts.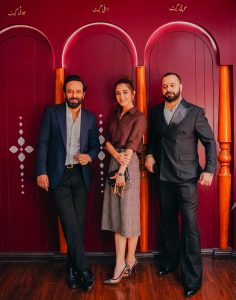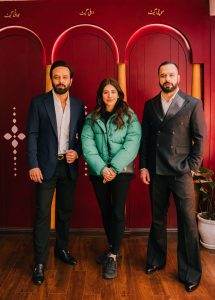 It's very hard to please Fashion Critics and Fashion Editors, how did you woo them? They all seem to love and support you, spill the tea!
Well, many would like to believe that we have put some magic spell but it is not the case. We have been very lucky because real customers have showered great love on us.  So while critics may like or dislike a particular design or picture, they too cant deny the hard work we put in our business and our services. We show what we sell and there are no smoke and mirrors. Consistency and conviction has been our magic trick.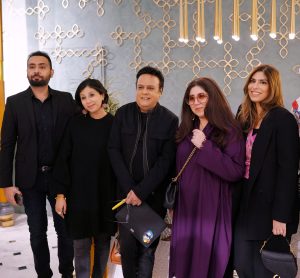 Our Managing Editor had a conversation with your father where he said: "My sons are a success because they have pleased and served their parents in the best possible manner"
Is family the drive, that keeps you and Abu Bakar going?
Yes undoubtedly! Like they say in a Karan Johar movie: It is all about family. You can't succeed just by hard work and grit. You need prayers to push you through trying times. My parents, brothers and my team who I consider my adopted family all are the reasons for our success.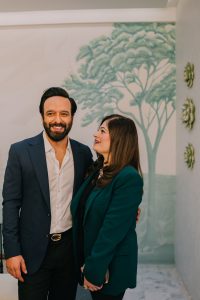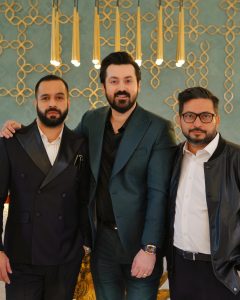 When we write an article on you again three years later, where do you want your brand to be? Any plans of going international?
No spoilers here. You will have to just wait and watch but we can ensure you that you will be pleasantly surprised.