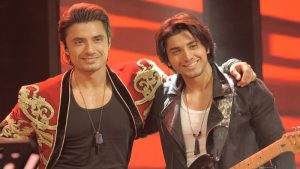 Danyal Zafar, who happens to be singing sensation Ali Zafar's younger brother and an aspiring music artist just dropped his second single titled 'Blue Butterfly' after his debut single 'Ek Aur Ek 3′ released earlier this year which gained fairly good reviews and set high expectations for the artist's future projects.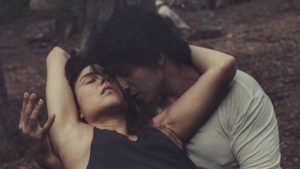 Even though the song revolves around falling in love and the beautiful emotions involved in the process, the overtly sensual visuals from the video took the main focus instead of the song itself which unfortunately landed the artist in hot waters!
Here's what people had to say about Blue Butterfly:
https://twitter.com/msalmanz/status/1200870852268568577
Seriously people!
SHTOP comparing Zayn Malik with Daniyal Zafar. I will puke.

— ف۔ (@farwakanwal) November 29, 2019
What was it? Some kind f yoga video?

— MaskedMan (@kashifzuzu) November 22, 2019
Butterflies are cursing themselves for existing after watching this song

— hijab tufail (@hijabtufail) November 29, 2019
What are you doing? This is a serious question. I'm curious. What is it actually about?

— 🐼🇵🇰 (@pandafluencer) November 29, 2019
Danyal addressed the backlash by speaking to a local publication stating, "The video is actually meant for a western audience, as I want to work on a couple of English albums and have a set-up in place in Los Angeles. The entire video is aesthetically shot. It's just this non-linear expression of art that was explored by the director and I, along with the team."
Watch Danyal's music video here:
What are your thought's on Danyal Zafar's Blue Butterfly? Did it impress you? Let us know by leaving a comment on our Instagram page.