Pakistani actor Asad Siddiqui recently got struck by Covid-19 and has advised the public to get vaccinated because in his opinion "the vaccines work".
Taking to social media, Asad wrote that after avoiding the virus for two whole years he had finally been struck by the menace, and is currently down with Covid. Luckily however, he added that perhaps because he had been vaccinated earlier, his symptoms have remained mild.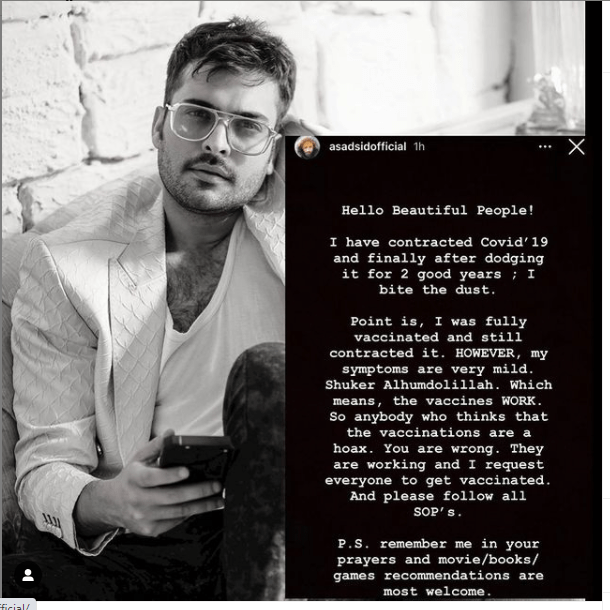 With that being said, Asad Siddiqui wants you to know that vaccines work! If you are one of those people who are giving in to conspiracy theories, thinking the vaccines are a hoax and are ineffective, then "you are wrong", he says. In his post, Asad has requested everybody to get vaccinated!
Have you received your shot yet? Let us know in the comments section below!