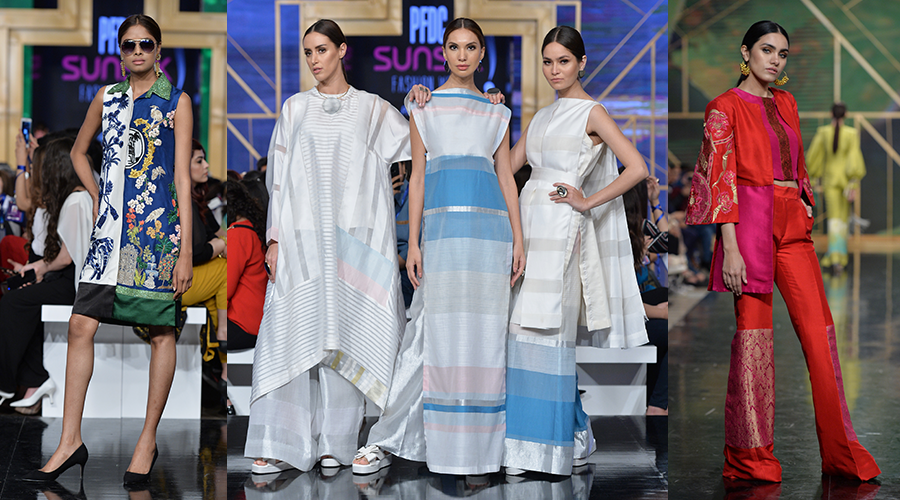 PFDC day 2 witnessed some tried-and-tested formats. However, Chapter 2 triumphed with its beautiful display of handloom textiles and House of Kamiar Rokni's "Neo-Folk" made for a winning fashion moment.
Handlooms and party season garments reigned supreme on the runway. The collection was a definitive shift from Day 1 as it had a more youthful and edgy appeal.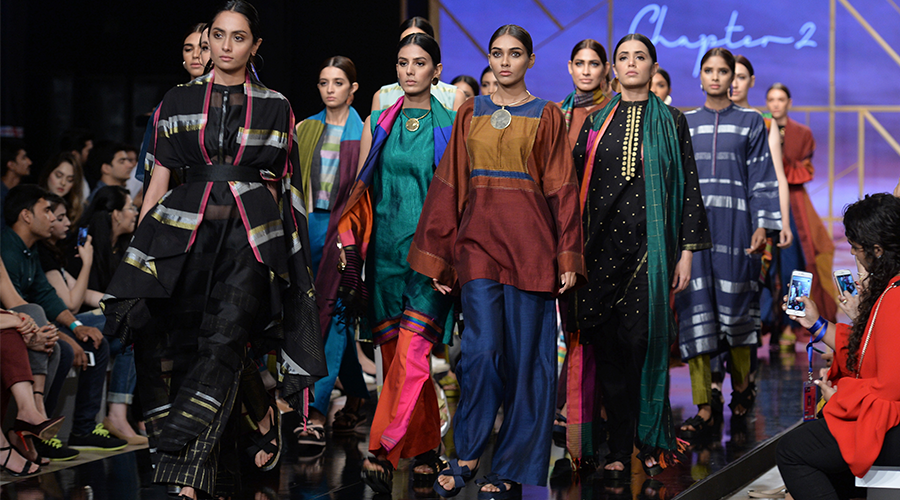 Khaadi's diffusion brand presented a clean and an androgynous update on the hand weaved textiles. The retail friendly collection featured some block solids, stripes and easy silhouettes.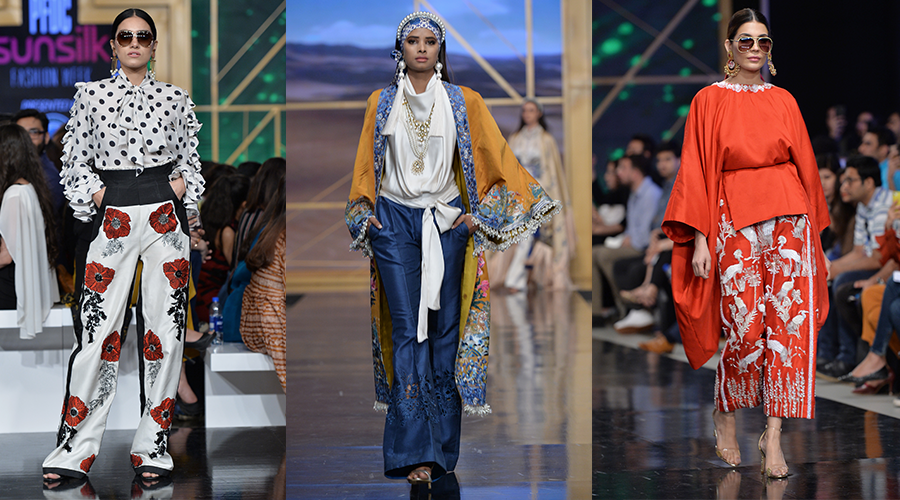 Designers like Sana Safinaz and Saira Shakira stuck to their signature party wear. Sana Safinaz fused the traditional lawn with a western touch for their collection titled "Boheme Luxe". Saira Shakira on the other hand, presented a rather semi-luxe glam with a lot of emphasis on the pants.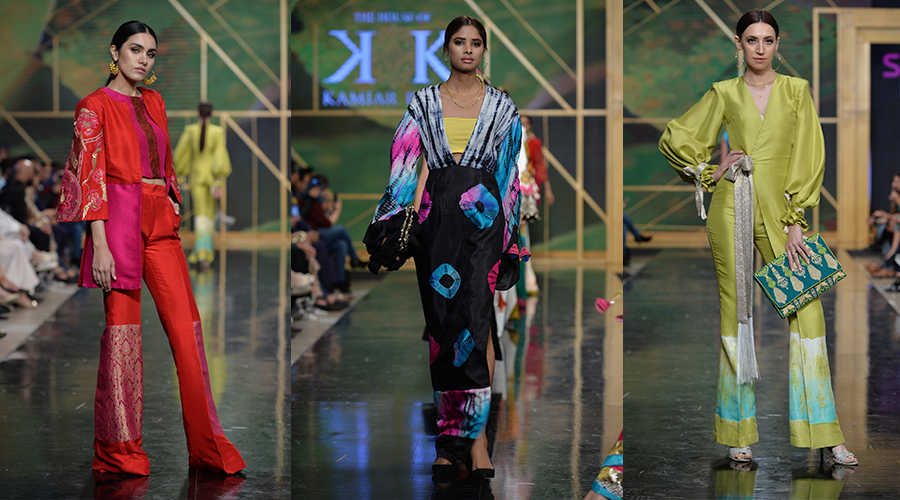 Tie-Dye makes a comeback a la Kamiar Rokni's showcase. Kamiar applied the elevated the famously hippy print by applying it on airy kaftans. Apart from, bright separates also took the spotlight during his showcase.