Share this
Chester Bernard in collaboration with Rehen Sehen hosted an event on the 29th of April, in Karachi , to inaugurate their new project under the name of Chester Cares.
Chester Care aims to re-purpose old Chester Bernard shirts and to redirect them to the underprivileged.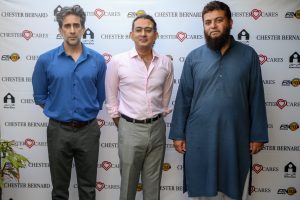 Chester Bernard is a renowned brand , known for its impeccably tailored shirts. Originally founded in 2005 Chester Bernard has been providing exquisitely tasteful formal wear to the residents of Karachi. Following the success in Karachi the brand has branched out all over Pakistan successfully.
Rehen Sehen on the other hand is a socially responsible program of their parent organization "Al-wasila " that aims on aiding the underprivileged. Rehen Sehen acts as a platform that refurbishes items including clothes , furniture and other household material and redirects them to provide the underprivileged with the chance to buy at an 80% reduced cost.
Appreciating the generous aspect of this initiative Niche lifestyle has undertaken an exclusive interview with the CEO of Chester Bernard ,Faraz Salahjee and his business partners Taimur khan and Meher Fatima .
Tell us a little about Chester Bernard as a company and the demographics that you cater with your products.
Faraz Salehjee:
Chester Bernard has been operational since 2005, when it opened its first store in Zamzama, Karachi. Our idea was to create a product that was competitive not only in its pricing but most particularly in quality. The demographics that we produce for are the young to middle aged professionals who work in various service and corporate sectors.
How was this thoughtful collaboration (Chester Cares) between Chester Bernard and Rehen Sehen conceived?
Meher Fatima:
Chester Cares is a project close to my heart –
Chester Bernard has been actively participating in providing jobs to under privileged girls and women by giving them an opportunity to earn for themselves and their families.
Since our customers come in weekly to purchase our shirts, and wanted to somehow dispose off the old ones in exchange for a new design ,we decided to do something about it – after many attempts to figure out what to do with used shirts , we finally found Rehan Sehan and their fantastic structured services which houses about 600 plus families who are in need – of support.
Considering that fashion is one of the largest sources of pollution around the world and amidst the rise of Sustainable fashion, how important do you think (the idea of reusing and recycling fashion goods) the need of such initiatives is? 
Taimur Khan
Sustainable fashion is now increasingly gaining attraction in the fashion world – consumers ,millennial's and generation Z in particular are becoming increasingly aware of the challenges of sustainability leading to changes in shopping habits and the retail structure.
Pakistan, and the global industry in general has a long way to go in terms of sustainability and recycling. As with all other aspects in life, the first measure to take is personal responsibility. Chester Bernard is committed to introspection as it grows as a company. As it grows in the sustainable world we aim to be more vigilant of its impact upon the environment.
This collaboration with Rehan Sehen is hopefully the first step in the direction of becoming an active organisation that is aware of, and responds positively to, the needs of the environment as we progress.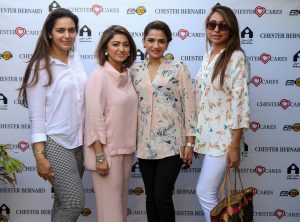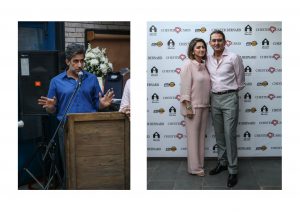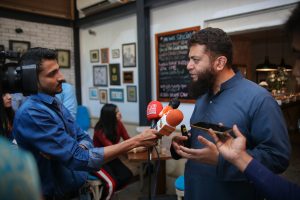 Amidst severe climate changes and the rise of sustainable measures, such initiatives to ensure and encourage the recycling and reusing of material in order to cut down on waste, hold immense importance.
We at Niche lifestyle wish this initiative success and recognition in their journey towards a sustainable and socially responsible community. We hope the collaborations compete as the pioneers and front runners in this promising cause.
Share this