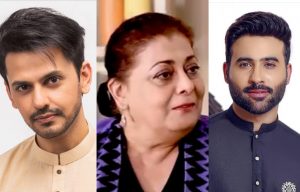 Celebrities are highly disappinted with the wardrobe choices at the awards last night. A big award show was hosted last night in Lahore and the outfits worn by some of the celebrities were just not upto the mark and provoked a rage on social media.
The event was attented by Maya Ali, Sonya Hussyn, Ayesha Omar, Momal Sheikh, Alizeh Shah, Ammar Khan, Nausheen Shah, Urwa Hocane, Resham, Mashal Khan, Aima Baig and a few famous models from the fashion industry.
Every year all actresses and models try to stand out with their unique and eye-catching outfits. Fans are always  excited for the award shows where they like to see their favorite celebrities all glammed up. As the pictures started circulating on social media last night  celebrities and fans expressed their views on the outfit choices that were made by a few of our female actresses at the award show.
Everyone was highly disappointed by the outfit choices by the actresses last night as everyone was wearing gowns which were not stylish enough to impress the audience and fans. Seemi Raheal, Iffat Omar, Faizan Sheikh, Bilal Qureshi and Nazish Khan took on their official Instagram account and expressed their views on the outfits that were worn by the female celebrities.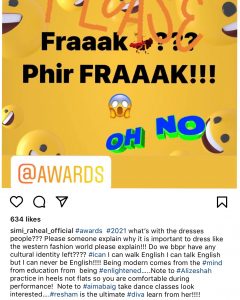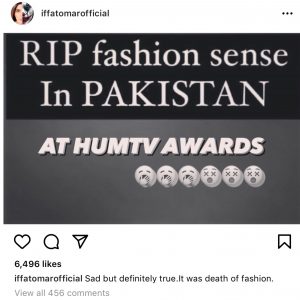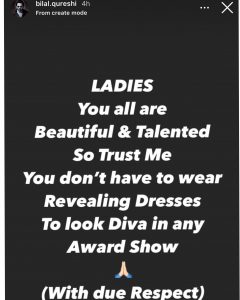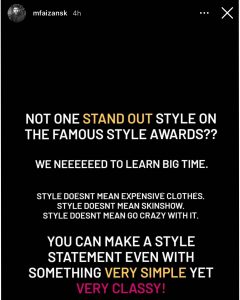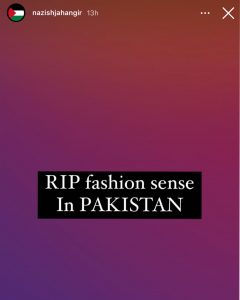 Celebrities and fans think that our actresses should not copy the western culture and should dress in a more elegant and decent way according to our own culture as they can look beautiful even without wearing vulgar clothes.
We completely agree with Simi Raheal, Iffat, Nazish, Faizan and Bilal and hope that our actresses take this criticism in a positive way and wear outfits that are elegant and decent. Let us know in the comments section on our Instagram page about your views on the award show and the outfit choices that were made.