Celal Al gives Reema, Humayun & Adnan a warm welcome in Turkey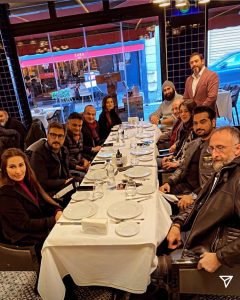 Celal Al, famous Turkish actor welcomes Reema Khan, Humayun Saeed and Adnan Siddiqui to Turkey on Sunday. Earlier, Adnan Siddique and Humayun Saeed shares some videos and pictures on their Instagram while travelling to Turkey, which left fans specualting.
As soon as they reached Turkey, they shared pictures with the Turkish actor Celal Al and some other people from Turkey. Celal also posted a picture on his official Instagram account and wrote: "Adnan, Humayun, Reema and Sadia welcome to Istanbul. Turkey-Pakistan brotherhood zindabad."
Reema also posted a video with Celal where both said, "Dil Dil Pakistan, Jan Jan Turkey." She also shared beautiful pictures and some videos from their tour to Hagia Sophia Mosque with Celal, Humayun, Adnan and Sadia, where they also met with Kamal Tekdin, the famous series' executive producer and other participants.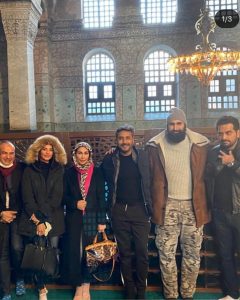 Adnan Siddiqui also posted a picture of the Hagia Sophia Mosque and wrote, "It was spellbinding to offer prayer at the iconic Hagia Sophia Holy Grand Mosque. It is grand in ever sense of the word—history, beauty, political significance."
As a Turkish delegation comprising Diriliş: Ertuğrul executive producer Tekdin and actor Celal came to Pakistan and met Prime Minister Imran Khan, Minister for Information and Broadcasting Shibli Faraz, Shehryar Afridi, Humayun and Adnan which makes people assume that this tour to Turkey must be related to some joint production to strengthen ties between both the countries.
We just cant wait to find out what new, exciting project they are coming up with!