The ARY Digital series 'Mein' is causing quite a buzz this season. Ayeza Khan portrays the character of Mubashira, a privileged young woman who has been indulged by her parents throughout her life, highlighting a classic example of someone unaware of the privilege that has influenced her existence.
Ayeza, to embody her character convincingly, has embraced luxurious designer attire befitting Mubashira's status. While not every outfit worn by Mubashira in the show may be exceptional, there were certainly moments that left us impressed!
One standout look was her bridal attire, which was truly striking. The fairy dust gold outfit hugged her figure perfectly, and the green emeralds complemented the ensemble beautifully. Additionally, the meticulously done smokey eye makeup and elegant sleek bun hairstyle added the perfect finishing touches.
Here is our angry bride Mubasshira 🫣🤗#MeinOnARY
#WahajAli #AyezaKhan
#AyezaKhan
#Waiza #ZaiRa #Mubashira #Zaid #Mein pic.twitter.com/5QEntBQ6SF

— selvia Zaman (@ZamanSelvia) October 2, 2023

Additionally, we adored the tan midi skirt she sported in the series. Little did we expect the show to not only captivate us with its storyline but also provide inspiration for our fall outfits. Moreover, the square-toe white heels she paired with the skirt were absolutely perfect, earning a solid 10/10 in our book.
Our trend is incomplete without this gangsters walk🫶🤌#MeinOnARY #Waiza #ZaiRa #Zaid #Mubashira #AyezaKhan #WahajAli

SHAADI MUBARAK ZAIRA pic.twitter.com/2VQsqA16kD

— Aadhi Adhoori 🇵🇸 (@bepostivefr) October 2, 2023

Moving on, let's talk about her stunning layered white and green ensemble. Is the Gen-Z even aware of how fabulous she looks while effortlessly embracing current trends? She chooses off-white cargo straight pants and pairs them with a white shirt underneath a green knit vest. To complement this subtle yet stylish look, she opts for beach waves in her hair, and we can't help but admire the chic vibe it adds.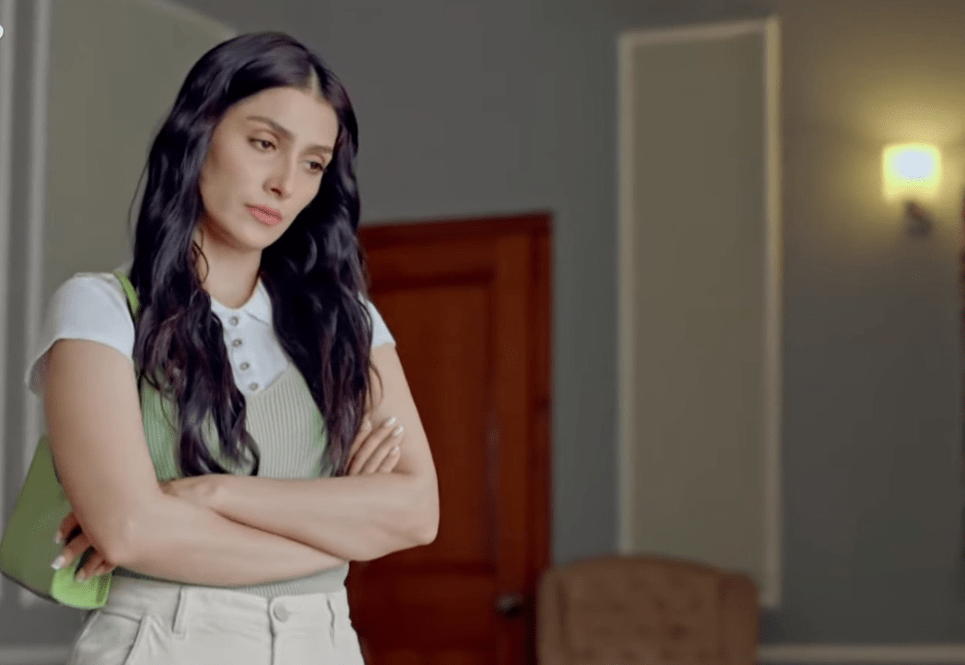 Not a big fan of the look but she is making it work! What truly impresses us is the versatility in her character's wardrobe. We appreciate the impactful statement earrings paired with the elegant sleek hair. Moreover, the cat-eye makeup complements her character's requirements so well.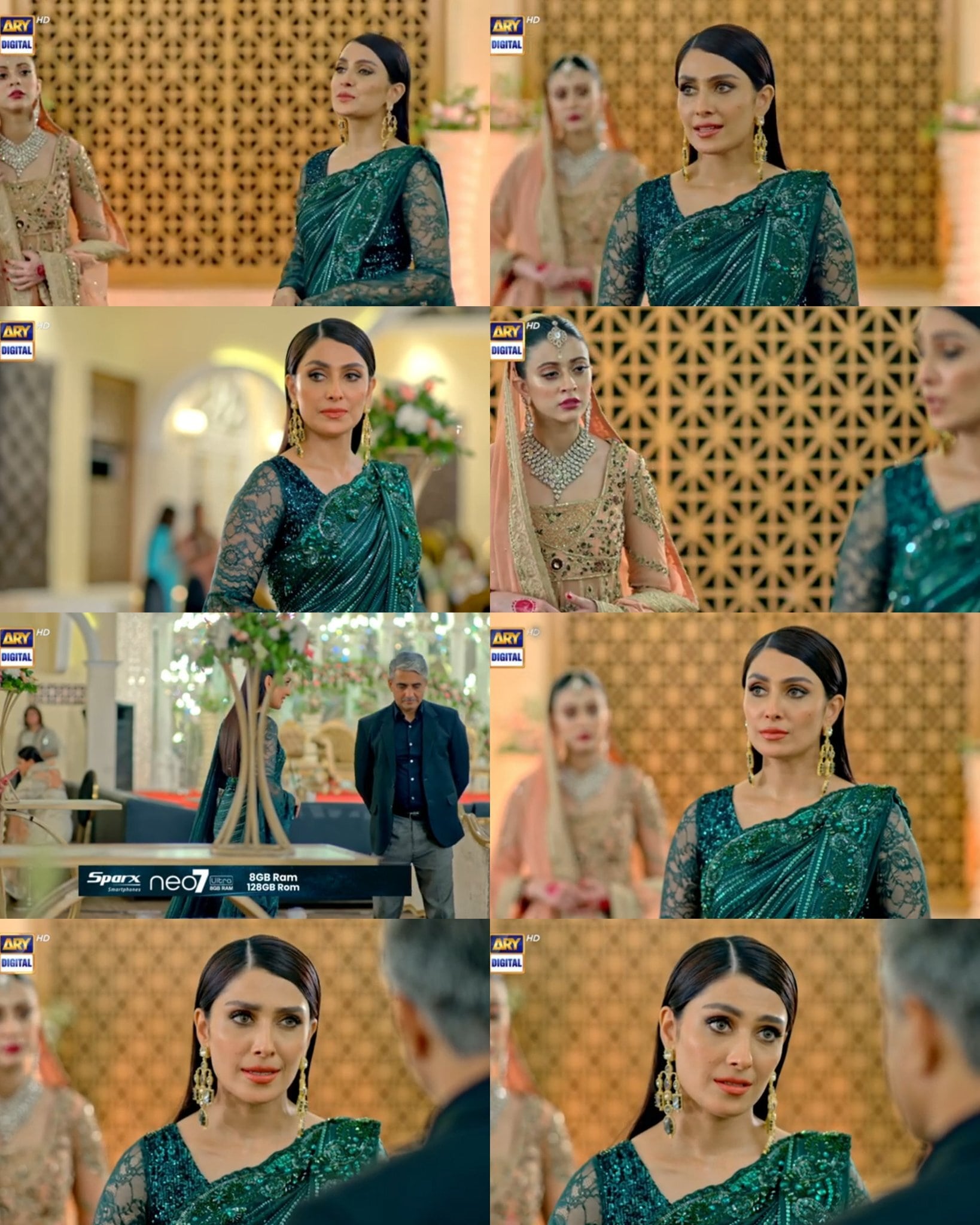 For this black western look we agree with the caption "Hey Ayeza, Are you today's date ?? Cuz you're 10/10 "
Hey Ayeza, Are you today's date ??
Cuz you're 10/10 🍃🔥🖤#AyezaKhan #MeinOnARY pic.twitter.com/nmLcHDQzq5

— Faiz Alam (@pastasnpizzas) October 10, 2023

Besides the flashy, bling-filled outfits, Ayeza has also opted for some minimal kurtas that are inspiring our work wardrobe choices. This oversized off-white kurta she wore is not only breezy and chic but also functional. We admire the high bun hairstyle she paired with this look.
Zaid Boy is shocked for some time 🤭#WahajAli #Zaid #MeinOnAry pic.twitter.com/mfwTkDDRFH

— 🤍 ✨ (@PromaMind) October 9, 2023
Ayeza Khan took to Instagram to point out that all of her outfits worn in the drama are from her personal closet. Here we've found our style icon!
The series has received excellent reviews, especially for the remarkable chemistry between Wahaj Ali (the main lead) and Ayeza. Ayeza, in particular, has been applauded for portraying a complex character with various layers convincingly.
You can catch Mein every Monday at 8:00 PM on ARY Digital.