Not-for-profit organizations act as catalysts for social welfare by addressing the country's pressing issues such as poverty, healthcare, education, and disaster relief, often where government services may fall short. These organizations are instrumental in community development, mobilizing resources, coordinating volunteers, and working closely with communities to identify and solve unique local problems. Moreover, not-for-profits act as advocates for various social and environmental causes, raising awareness and pushing for policy changes, thereby driving positive reforms.
One such organization is the Bilquis & Abdul Razak Dawood (BARD) Foundation. The Foundation has played a vital role in promoting talent and paving the way for successful careers for many. The initiative undertaken by Bilquis and Abdul Razak Dawood believes in changing fortunes by helping competent individuals realize their potential as champions in their chosen fields.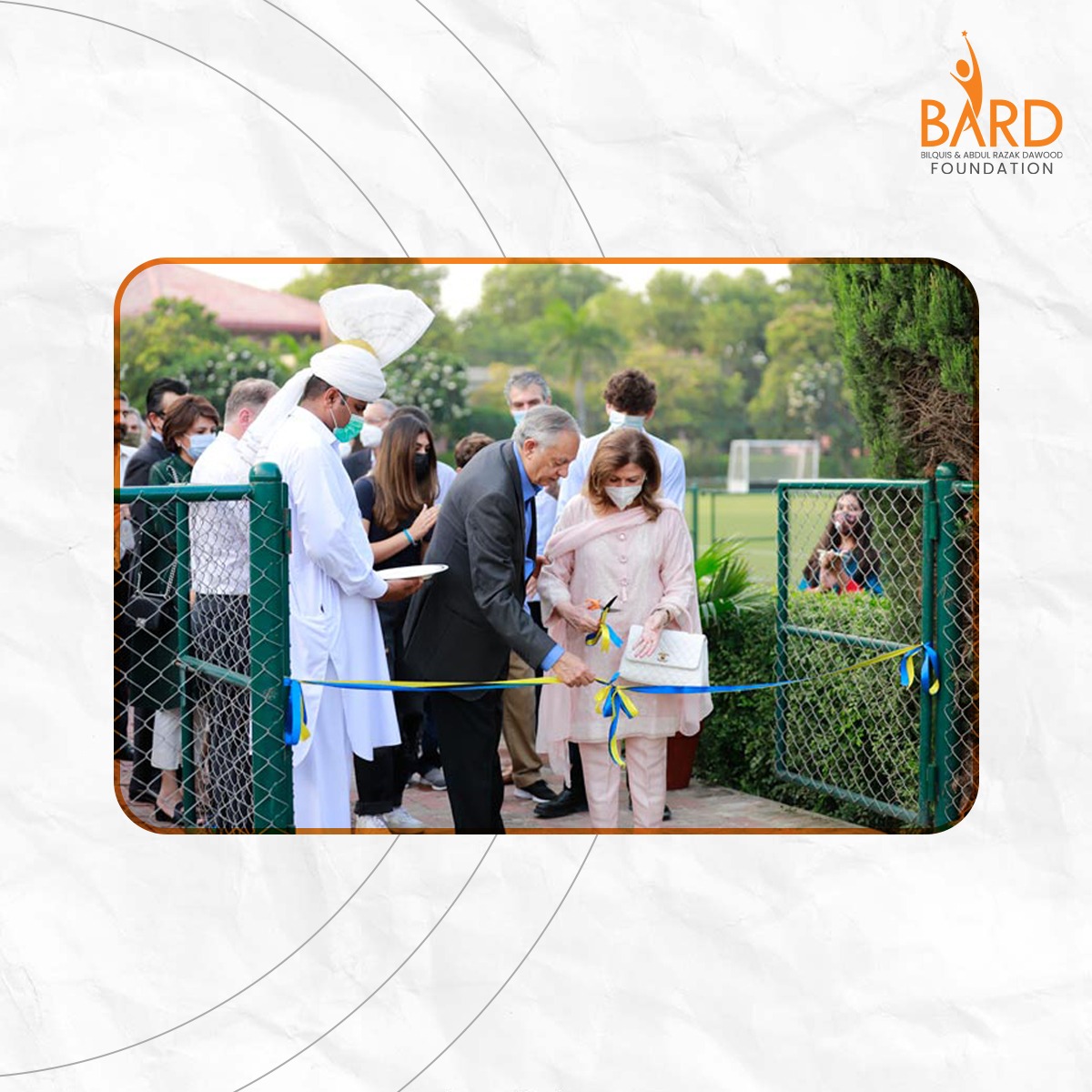 The Foundation was established by Abdul Razak Dawood and his wife Bilquis Dawood. Razak is also the founder of Descon, a leading Pakistani multinational conglomerate. All his achievements aside, Razak Dawood is and has always been a philanthropist at heart, making substantial donations to charities and educational institutions, with a strong focus on youth empowerment through his foundation. His daughter Mehreen Dawood is the Managing Member and Board of Directors of the organization, and she also serves on the boards of Descon Engineering Limited and Descon Oxychem Limited. She is a businesswoman, philanthropist, and an activist.
BARD Foundation has a clear focus on three critical areas: education, sports, and social welfare. In the field of education, the foundation offers scholarships and financial support to students from disadvantaged backgrounds. When it comes to sports, the foundation supports athletes and sports teams at various levels, from grassroots to global initiatives. In terms of social welfare, BARD Foundation extends help to those facing challenges like natural disasters, poverty, and illness, and supports initiatives promoting social justice and equality.
The vision of the foundation revolves around empowering the pursuit of excellence, while its mission is to support individuals who demonstrate determination to excel in their chosen domains. The Foundation's core objective is to nurture individuals, fostering strength and confidence, with a particular focus on skills development and enhancement. The Foundation stands ready to assist those who possess an adventurous spirit and wish to embark on a transformative journey.
"We understand the importance of providing support and guidance to young athletes in their journey to reach their full potential. Unfortunately, the sports culture in Pakistan doesn't always offer the same resources and opportunities as their international counterparts, limiting their ability to compete on the global stage. This is where BARD Foundation steps in aiming to cultivate Pakistan's sporting talent", states Abdul Razak Dawood.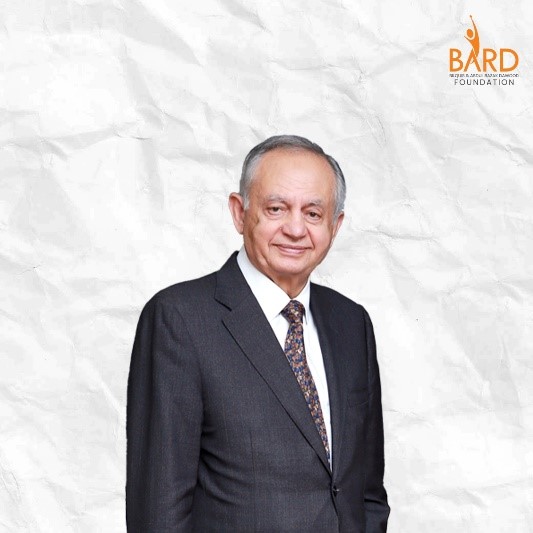 BARD Foundation has been sponsoring the renowned Pakistani climbers, Naila Kiani and Shehroze Kashif, on their mountaineering journey. Shehroze is just one step away from setting the world record of summiting all 8000ers at such a young age, and Naila has recently been nominated for the Sitara-e-Imtiaz by the Government of Pakistan for her inspirational achievements. Not only have they made everyone proud, but they have also brought immense pride and respect to our country in the past year. By carving their own success stories, they have paved the way for the younger generation. Their remarkable feats reflect BARD's commitment and dedication to fulfilling their mission. "We want to help set up Pakistani role models in the sporting world that our youth can look up to and aspire to embody. We want to inculcate the habit of dreaming in our youth, we want them to dream big and bold" said Mehreen Dawood.
BARD Foundation has also been supporting the ACE Tennis Academy, which has helped numerous children develop their tennis skills and reach their full potential. These young athletes have also represented Pakistan in various international tournaments. With the support of BARD Foundation, Tanveer Ahmad, a visually impaired archer, has been competing internationally and is now receiving training at Archery Fit London. Hania Minhas, the youngest Pakistani tennis player, has been a beneficiary of the foundation's support and has earned the distinction of becoming the youngest ambassador from Pakistan for Adidas, a major international sportswear brand. Another noteworthy addition to the list is Hoor Fawad, a table tennis player who recently received sponsorship from BARD Foundation to compete in the Asian Games in China.
Furthermore, the foundation has initiated an endowment fund with GIKI, NUST, and Punjab University to sponsor students studying in engineering disciplines, IBA Karachi to sponsor MBA students, and established two research chairs at LUMS, which will further contribute to Ph.D. scholarships and fellowships, promoting academic excellence and research in various fields.
The positive impact this organization has on people's lives is truly heartening. "having shifted my focus from business, I now spend around 6 to 7 hours daily at the foundation, and it's the most fulfilling part of my day. Listening to the aspirations of these young individuals and offering them support is a unique experience. Knowing that we're contributing to their dreams and helping them reach their potential is my motivation. Every new project, especially when it involves a talented individual in need of financial backing, is a reminder of their potential to achieve great things and bring pride to our nation. This is what keeps me inspired and motivated to continue our mission", says Mr. Razak.
BARD Foundation is continuously working on various projects to sponsor athletes from a wide range of sports. These efforts have not only facilitated some of Pakistan's athletes to shine on the international stage but have also inspired and encouraged similar institutions to prioritize the growth of the sports sector in Pakistan.
They also collaborate with esteemed global organizations working in Pakistan such as Right to Play, engaging in various development programs. Such partnerships show the positive impact of sports, both at home and on the international stage. Through their work, they highlight the numerous benefits of sports to the public and serve as a means of promoting Pakistan on the global platform, reinforcing our nation's presence and contributions to the world of sports.
"I believe educational institutes should integrate sports and physical education into the core curriculum, emphasizing their importance alongside academic subjects. Furthermore, hiring qualified coaches and trainers who can provide professional guidance to students in various sports is essential for skill development and safety", says Mehreen Dawood.

Sports are not just about physical activity; they serve as an equalizer, fostering confidence, self-discipline, and teamwork skills. Beyond individual development, they act as a unifying force, bringing together people from diverse backgrounds, promoting national pride, and nurturing a sense of unity. Moreover, sports contribute to economic development by generating job opportunities and attracting investments. BARD Foundation has brought about a significant transformation in the sports landscape of Pakistan. Their mission revolves around advocating for the concept of sports-based scholarships, which entails providing financial support to the younger generation, enabling them to pursue their dreams in the world of sports.
In addition to these efforts, BARD Foundation is also involved in developmental workshops and programs aimed at nurturing talent and promoting growth within the sports community. Their dedication to these endeavors has been contributing significantly to the betterment of sports in Pakistan.