Winter wardrobe brings the best of our wardrobe to the forefront. Layers and layers of glamour, chic sweaters, crisp coats; all get a space to shine through in winters. However, it's a task in itself to style those layers in a way that translates into something flattering at the end, it's easy to look shabby when you just layer garments without giving it much thought.
Scroll down to see our favorite celebrities giving us a lesson or two to ace winter dressing in this week's best dressed list.

Sonya Hussyn
South Asian women are blessed to have a plethora of shawl options. Sonya Hussyn pairs her mother's water color pashmina shawl with an eastern long kameez and cigarette pants! Love this look a tad bit too much.
https://www.instagram.com/p/B5kM6OZjoCC/
Sadaf Kanwal
This supermodel makes it to our best dressed list every.single.time! She keeps up with the trends like a true fashionista. This week she pairs the winter essential camel coat with a white high neck and sunnies.
https://www.instagram.com/p/B5sV3NMg4PF/
Mehek Saeed
It's no surprise that Mehek's trip to Korea proved yet again that she loves fashion with her heart and Seoul😋This one's a 10 on 10!!
https://www.instagram.com/p/B5pxTefnNTE/
Sana Javed
Some serious Boss woman vibes in this power suit, paired with layered neck chains and Sana's signature luscious curls.
https://www.instagram.com/p/B5sLAuLH1Sf/
Sona Memon
A few people understand how to rock the gen z style game. However, this chic fella right here has perfected the trend in this look. Love the Jacquemas addition.
https://www.instagram.com/p/B5nYHYKhXuW/
Amna Babar
Rocking Maternity style and how! This leading lady pairs a Rana Noman embroidered shawl with her velvet ensemble and Dolce & Gabbana heels.
https://www.instagram.com/p/B4292W2hwRC/
Salama Hasan
Salama keeps it sleek and simple in these Hassal Offical  knit separates in the color grey. She pairs them up with patent boots and a classic Chanel bag.
https://www.instagram.com/p/B5sQM2hF6PA/
Kamiar Rokni
This dream weaver, keeps it casual yet chic in a denim jacket and a dress shirt. Effortless and perfect for a brunch.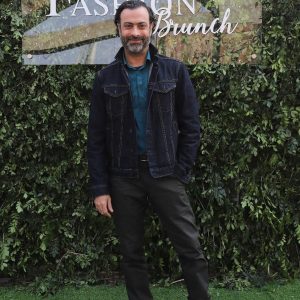 Did your favorite look make it to the list? Let us know. Click here for our previous roundup.