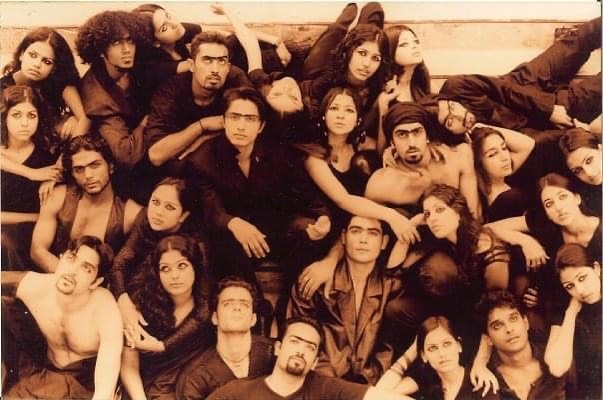 After the unfortunate demise of award winning singer Farhad Humayun, Ayesha Omar takes to Instagram to write a heartfelt note for him.
"Rest in eternal peace darling Fadi. You have battled long and hard. You gave it all you got… and how….I remember the first time I ever performed on stage at a concert with you. I sang teardrop (by massive attack) with Mind Riot at Rock Fest in Lahore. Mind Riot was your baby and I was just a baby myself. 16 or 17. You convinced me to perform and chose the song. I was a nervous wreck but it was a massive success. Then came NCA. And dreams. And everything else. And all the songs we performed together. All the memories we all made together. All the songs you sang after….But my favourite will always be your rendition of One. By U2. The best. Ever.
The last time we met was in London. We watched A musical together, walked the streets of central London and reminisced about old times. Haan yaarrrr. Zindagi yehi tu hai. Koi kissi ka raasta banay. Aur kuch pata nahin kab koi chala jaye. With the heaviest heart I say, until we meet again my dear Fadi.
This photo is from 2000. The poster shoot for something very special. My first year in NCA when we celebrated 125 years of the National College of Arts for a month. There was a huge fashion show also, depicting every decade. All 5 batches at the time were a part of it. Elaborate costumes were designed. Music was selected. Juniors and seniors all bonded together. I was in first year. Fadi was 4th year. Each pair (a guy and a girl) was representing an era. I was Cyndi Lauper from the 80s. Red hair and all. Farhad Humayun was 2000 and beyond. The future."
Many other celebrities also expressed their grief.
Good bye old friend. You were an inspiration for so many. Your contribution to music and in people's lives cannot be defined in a few lines. You were more than a musician and a performer…you were a fighter… destined for greatness and great you were. R.I.P #farhadhumayun pic.twitter.com/RW4hvr5exC

— Ali Zafar (@AliZafarsays) June 8, 2021
Shook to know about the passing away of #FarhadHumayun. A young, talented life snatched by the cruel hands of fate way too soon. Life is so fragile…May Allah grant him higher place in Jannah . Ameen 🙏🏽 pic.twitter.com/evWrlgC4ys

— Adnan Siddiqui (@adnanactor) June 8, 2021
View this post on Instagram
View this post on Instagram