"Allah ki tareef aur Us K Mehboob per darood bhejnay ka maza he alag hai"-Atif Aslam

Written by Muzzafar Warsi, Wohi Khuda hai praises the God as the one who maintains the order of the universe and galaxies. The way the lyrics tingle our heartstrings, it's honestly hard to put into words. We can only attempt to put into words our experience of listening to the rendition of this piece by Atif Aslam in this year's Coke Studio 12.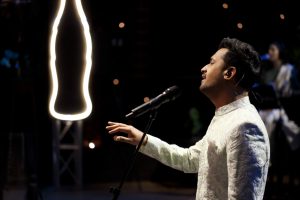 Knowing that Atif had big shoes to fill because of the truly majestic vocals that popularized this iconic piece i.e Nusrat Fateh Ali Khan; we were curiously waiting for this one for a long time. Atif's rendition of Tajdar-e-Haram also stood as a daunting competition for himself.
Atif's vocals really add a unique texture to  the essence of the hamd, coupled with the unique use of instruments and soundscape- this one really makes it to our favorites.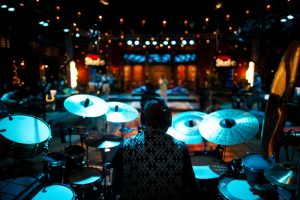 Beginning on a mellow tone, Atif builds the piece in a way that makes you inquisitive of what comes next-soon you're encapsulated in it so deeply, you feel you're a part of something huge.
Within an hour of it's release the video has reached 71k likes and over 400,000 views.
6 minute 56 seconds of the day spent well!
Have a look!