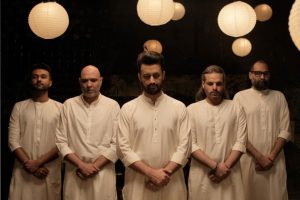 Atif Aslam is winning hearts today on the internet with his soulful recitation of Salam-e-Ajizana. He has collaborated with Ali Pervez, Nouman Javaid for reciting this hamd 'Salam-e-Ajizana'.
Atif and Nouman took on their official Instagram accounts to announce the news that they will be releasing a new Hamd titled Salam-e-Ajizana this Ramazan which was no less than a gift for all the Muslims across the globe.
As everyone was very much excited to hear Atif's profound voice once again in Ramadan and as soon as the Hamd was released on Atif's official YouTube channel today it got a million views in just a few hours.
The nation now looks upto Atif Aslam every year in the Holy month of Ramadan to bring them a soulful recitation which they can enjoy to the fullest in this month of blessings.
The best part of the Hamd is that it has no music instrument being played and is recited by Atif and other singers giving everyone tears and goosebumps.
Atif is winning hearts on the twitter with tweets being flooded with emotional and love-filled messages for the whole team for paying tribute to our beloved Prophet Muhammad P.B.U.H.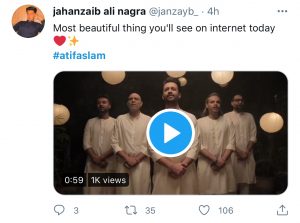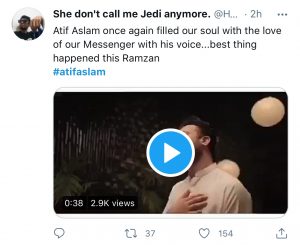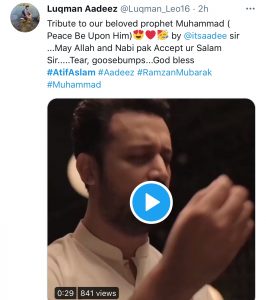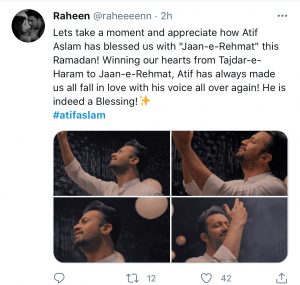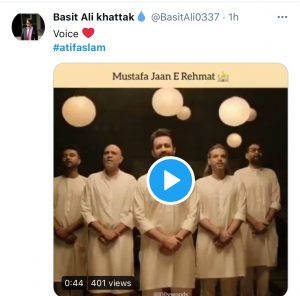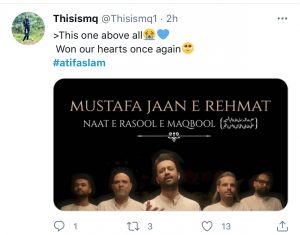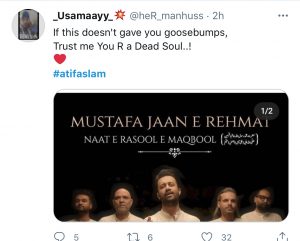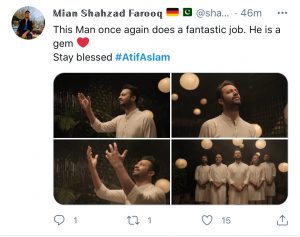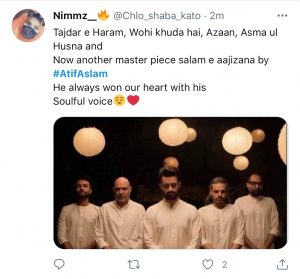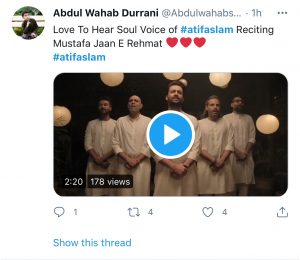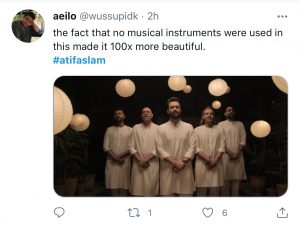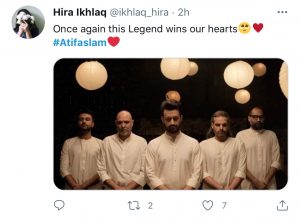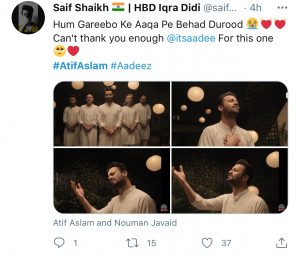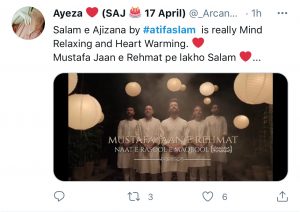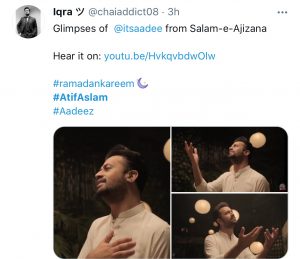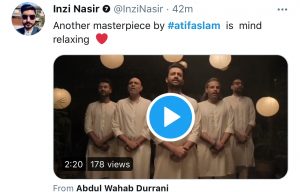 The Hamd was no less than a gift to all of us in this Holy month of Ramadan and indeed was very mind relaxing.
Here is the link to the Hamd, Salam-e-Ajizana :