Ather Shahzad: the maestros, trendsetters and icons!
If there's one name that shines bright for it's legacy in the Pakistani fashion and makeup industry-it's this pair of masterminds! They have styled various iconic actresses and models and their shoots continue to raise bars. They are not only a success story themselves but are involved in writing the success stories of many other models and designers. They gave birth to the idea of shoot styling at a time when social media didn't exist, always way ahead of their time and ready to evolve!
Once upon a time
Two young boys in Government College stumbled upon this field which was a barren land waiting to yield fruits. Approached by their friend to meet Zeba Bakhtiar when she was shooting for a Raj Kapoor movie turned to be their turning point. They showed their pictures to Zeba ji and there it was, she handed her number to them on a tissue paper with the number scribbled by a lipstick and there it was, the beginning of their illustrious journey!
Niche Lifestyle on Working With The Pioneers
Niche Lifestyle has been fortunate to have brought forward some iconic covers with the unwavering support and guidance by the dynamic duo-Ather Shahzad. They brought a certain finesse to our shoots which screams professionalism and elegance. Their eye for detail is immaculate and their love for the industry and fashion knows know boundaries. From last minute hiccups to smooth and swift shoots we've had such a great time working with the most popular and efficient duo in the industry.
Our Managing Editor Zainab Malik narrates "the process of the shoot started beforehand with Ather Bhai going to the location and scanning the environment, on the other hand discussion of mood boards happened with Shahzad Bhai which didn't just involve copy pasting but required a serious eye for detail and love for the medium." She further adds that in a time of no stylists the editors would take charge and with the help of Ather Zahoor and Shahzad Raza .
In a one on one with Shahzad Raza ( A whatsapp call to be exact) he asserts how "pure commitment, sheer love for fashion and a whole lot of fun brought forward shoots that were loved by all!"
Our journey with them started in 2008 when they were the biggest name in the industry which they are till date. Zainab Malik narrates "their work was always way ahead of their time, the duo earned a name for themselves in a time when there were no social media platforms but their work was always one step ahead" as is apparent in this shoot featuring Iman Ali. Our Chief Editor Pashmina Malik conceived the idea of the shoot featuring clothes by Kamkiar Rokni.
Shahzad Raza mentions how they went for a white background to do something that had not been done before. The issue was loved so much that it had to be printed in large amounts.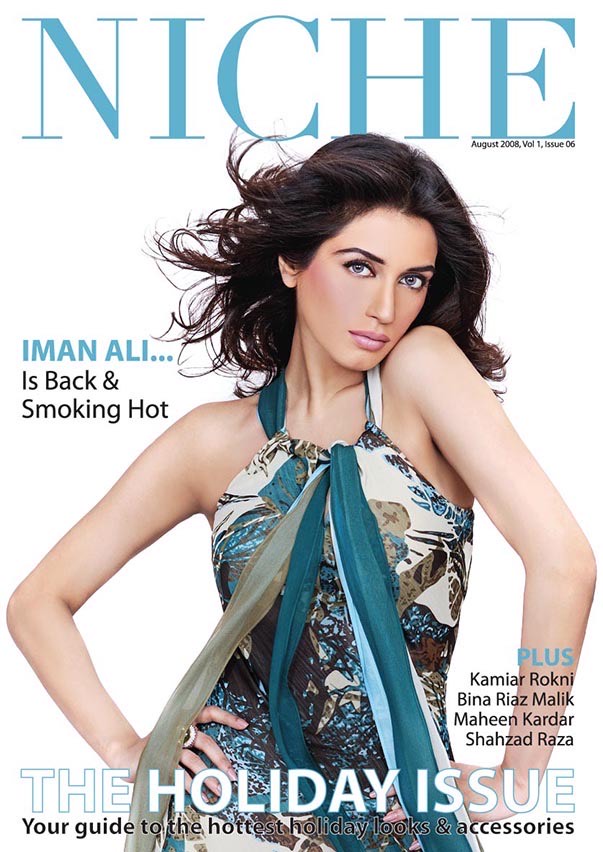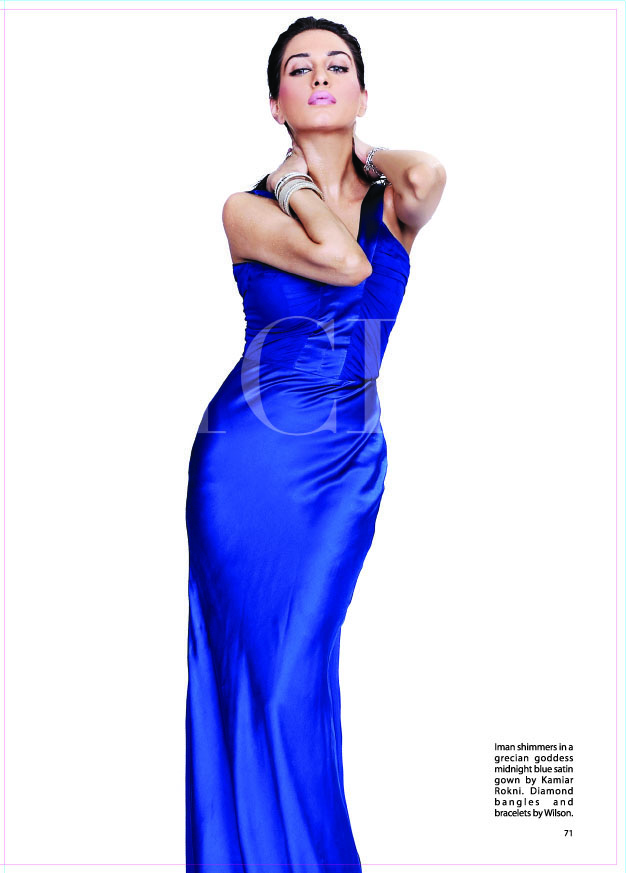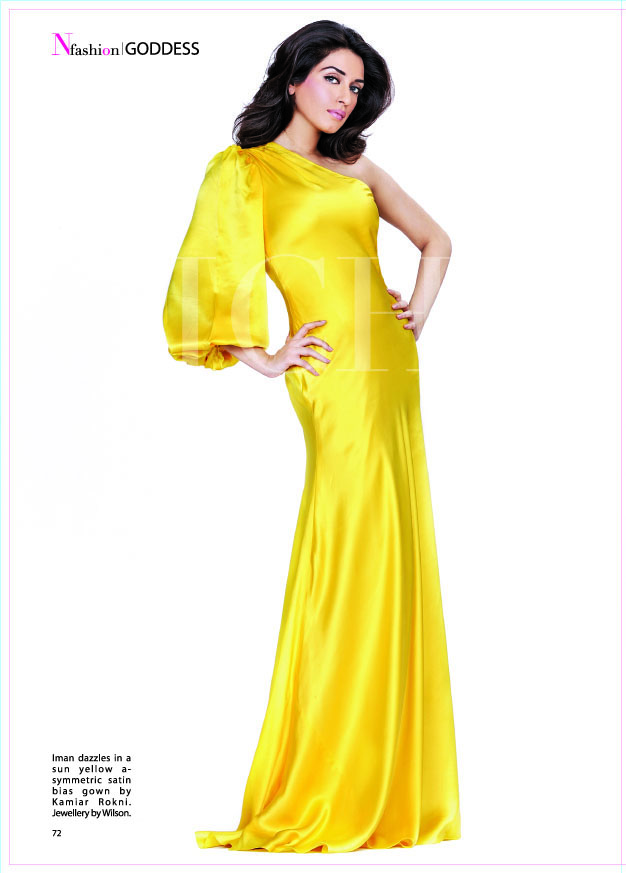 Shahzad Raza narrates "the entire shoot was mapped in imagination, from the makeup to the bracelets." In this shoot Cybil Chaudhary adorns a dark grunge look as a bride with makeup by Shahzad Raza screaming new age drama.
Zainab Malik remembers how "Dark kohl eyes coupled with jewels by Neemar brought forward a cover loved by many."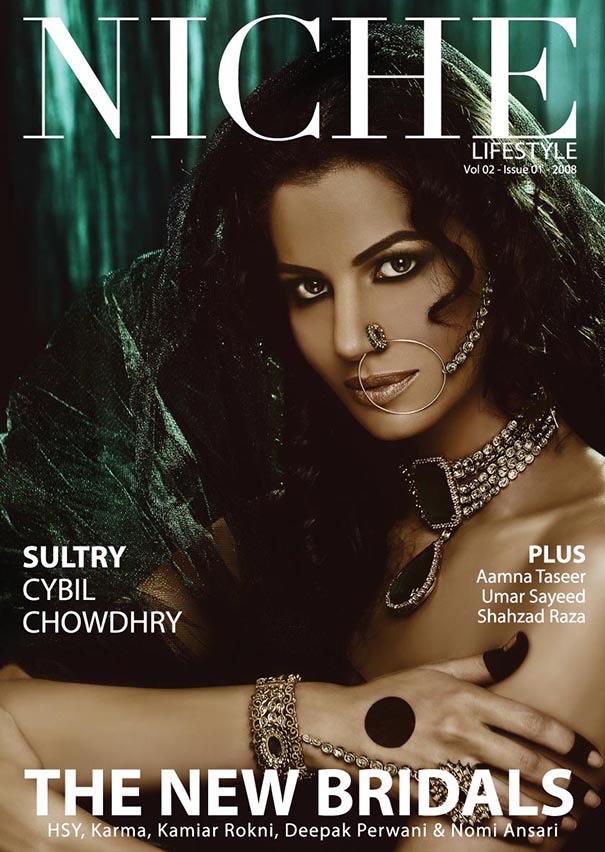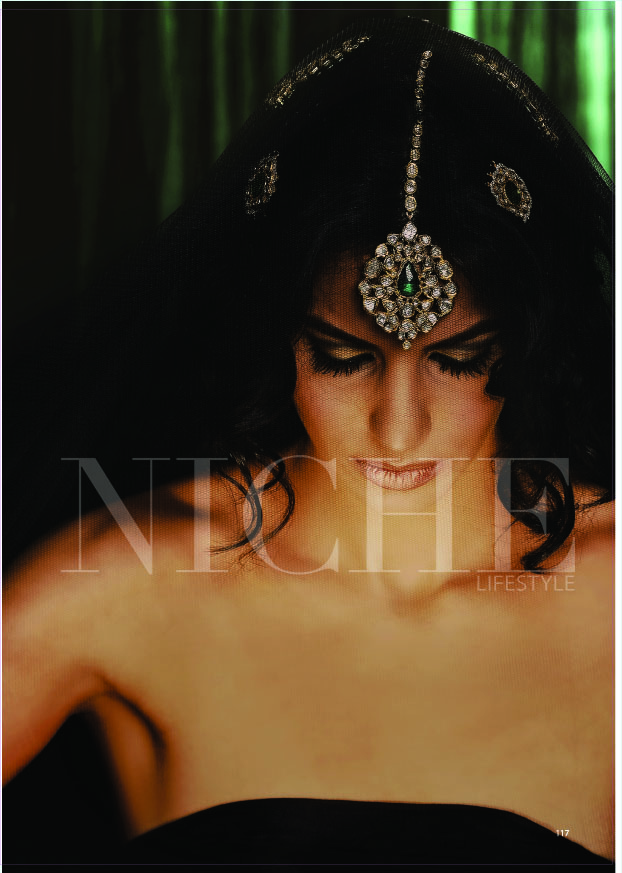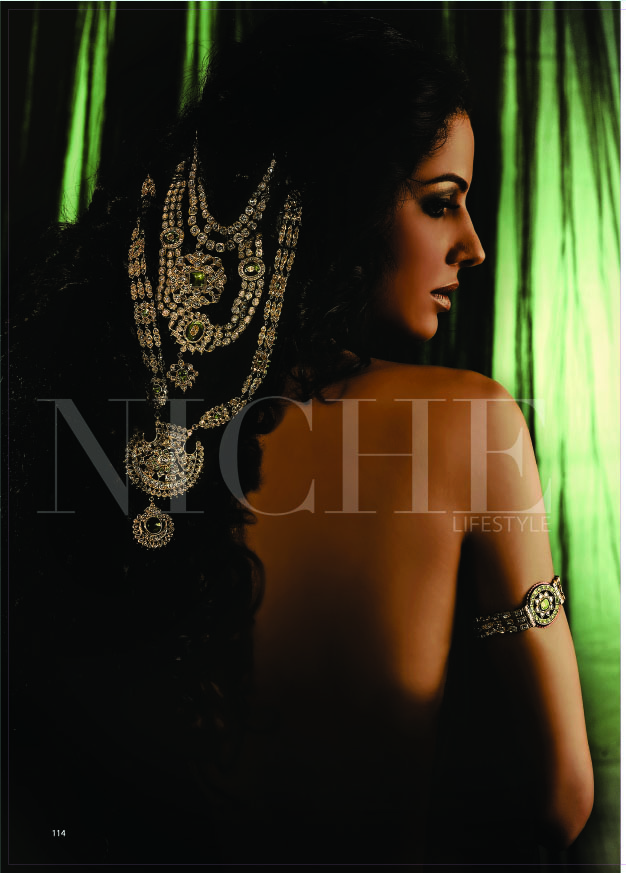 Their progressive nature is apparent in this shoot featuring the vivacious Meesha Shafi wearing Ayesha Haswani, shot at the Governor house, Lahore.  Zainab Malik mentions how "it wasn't an easy task to shoot at such a place with the whole line up of permissions and directions etc but with a team that goes all in, you are bound to yield good results. We wanted to make the feel of the shoot international therefore a lot of planning went into styling and the list of accessories was a never ending one." Interestingly Zainab Malik mentions having the staple food of the walled city for this shoot, haleem, naan and barbecue.
Shahzad Raza mentions "we used high end sandals and bags for the first time in a Pakistani shoot which gauged a lot of attention"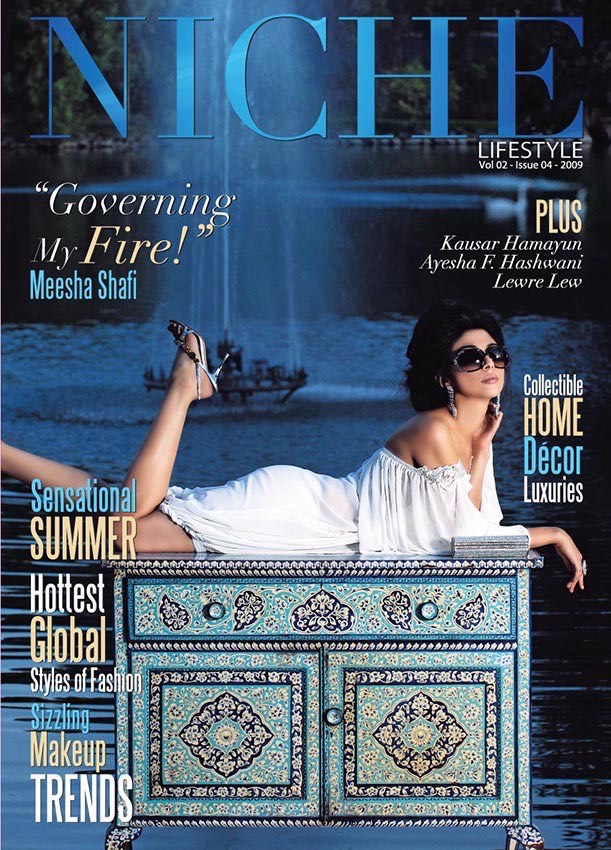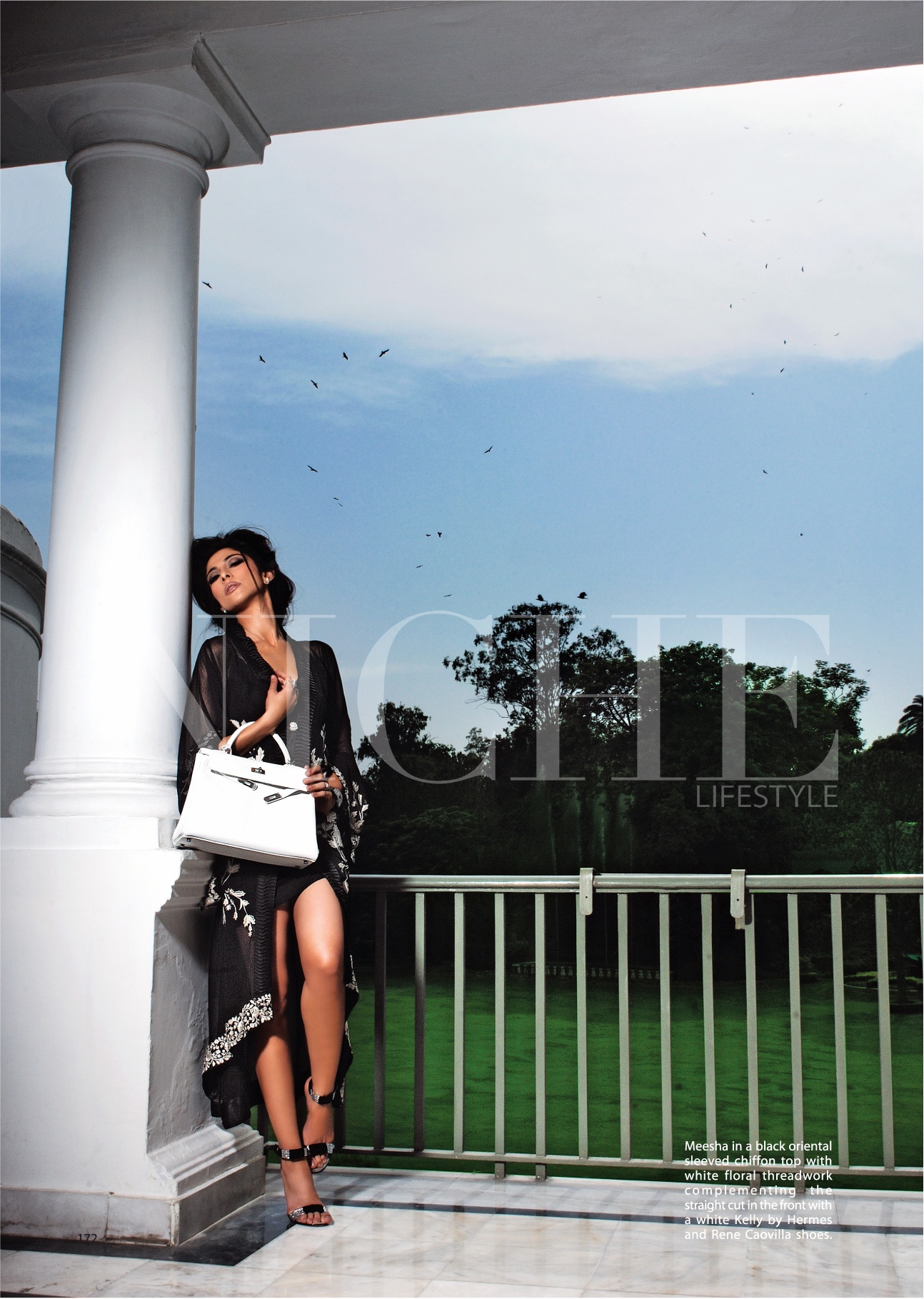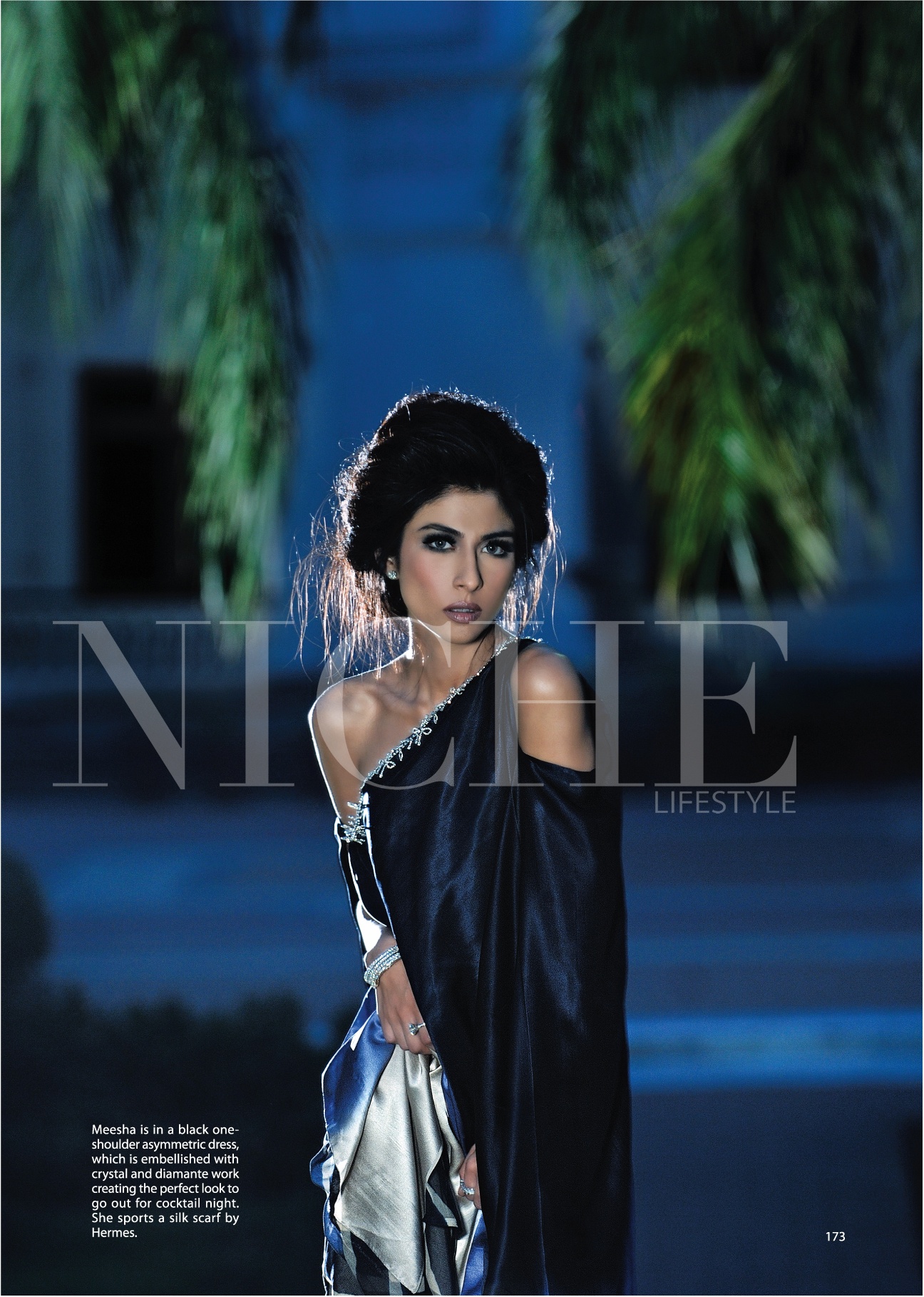 On appreciating the work of her fellow stylists Zainab Malik mentions how "Their sheer passion for fashion comes across their work which speaks volumes itself."  This cover features the Supermodel Iman Ali styled to perfection by the innovators themselves. Wearing Karma, shot at Quaid-e-Azam Library. The interesting feature about this shoot is that it happened early in the morning before people started arriving at the library.
Shahzad Raza giggled while remembering this shoot saying that "Remembering that rush and hush sends shivers down our spine." He also mentions how the idea of this shoot was to bring forth a free spirited bride who didn't opt for a boring hairdo but they added flamboyance to the shoot by braiding Iman's hair.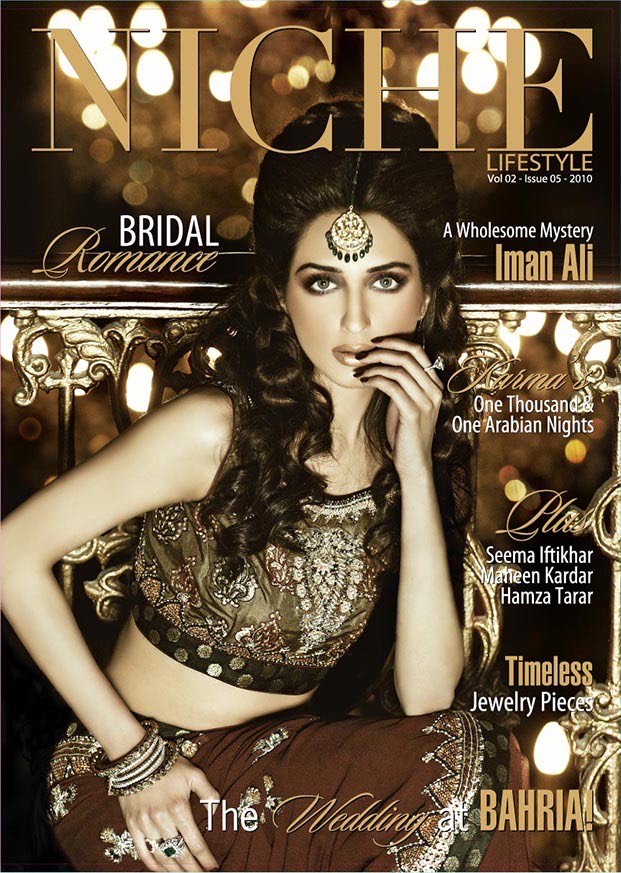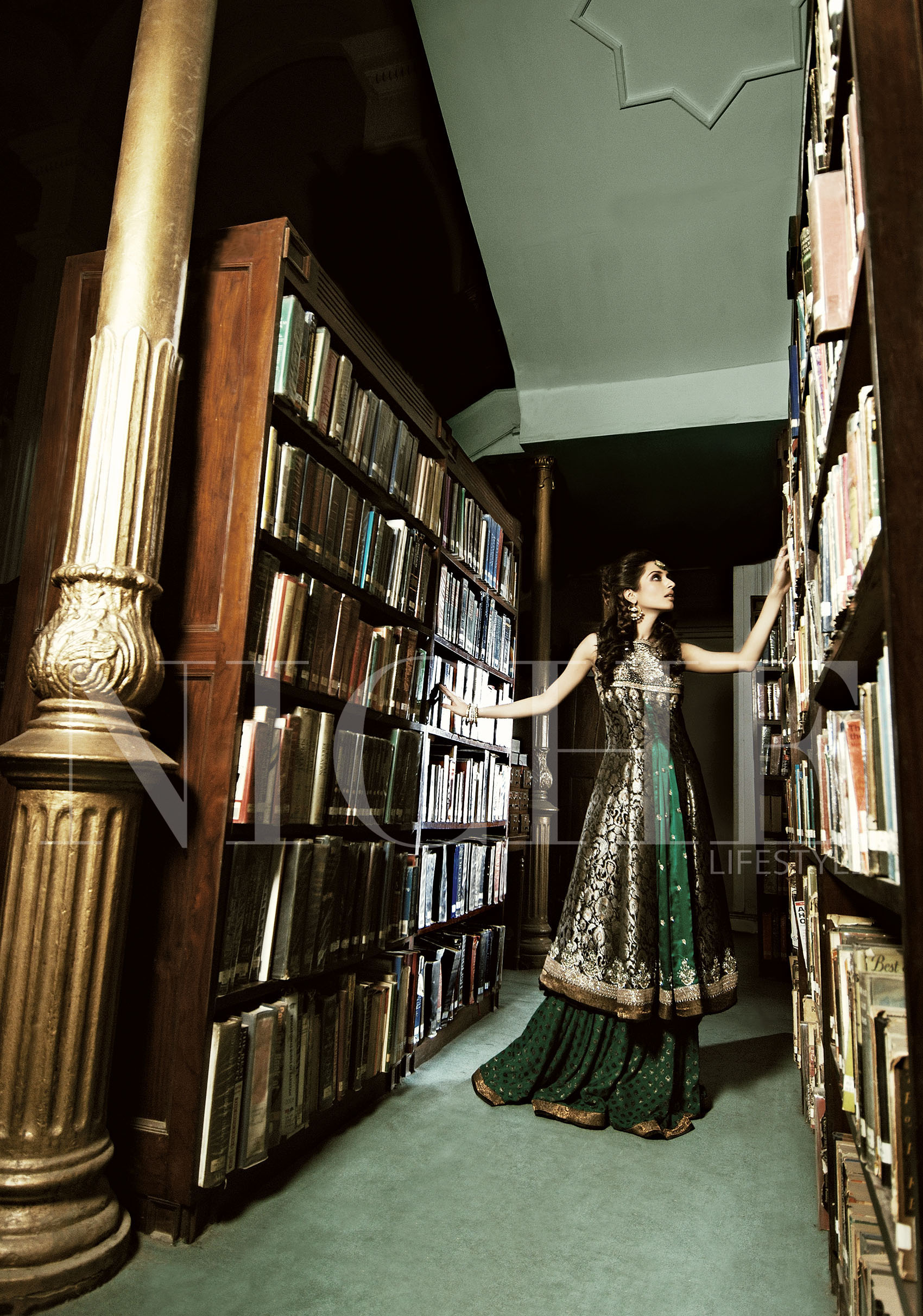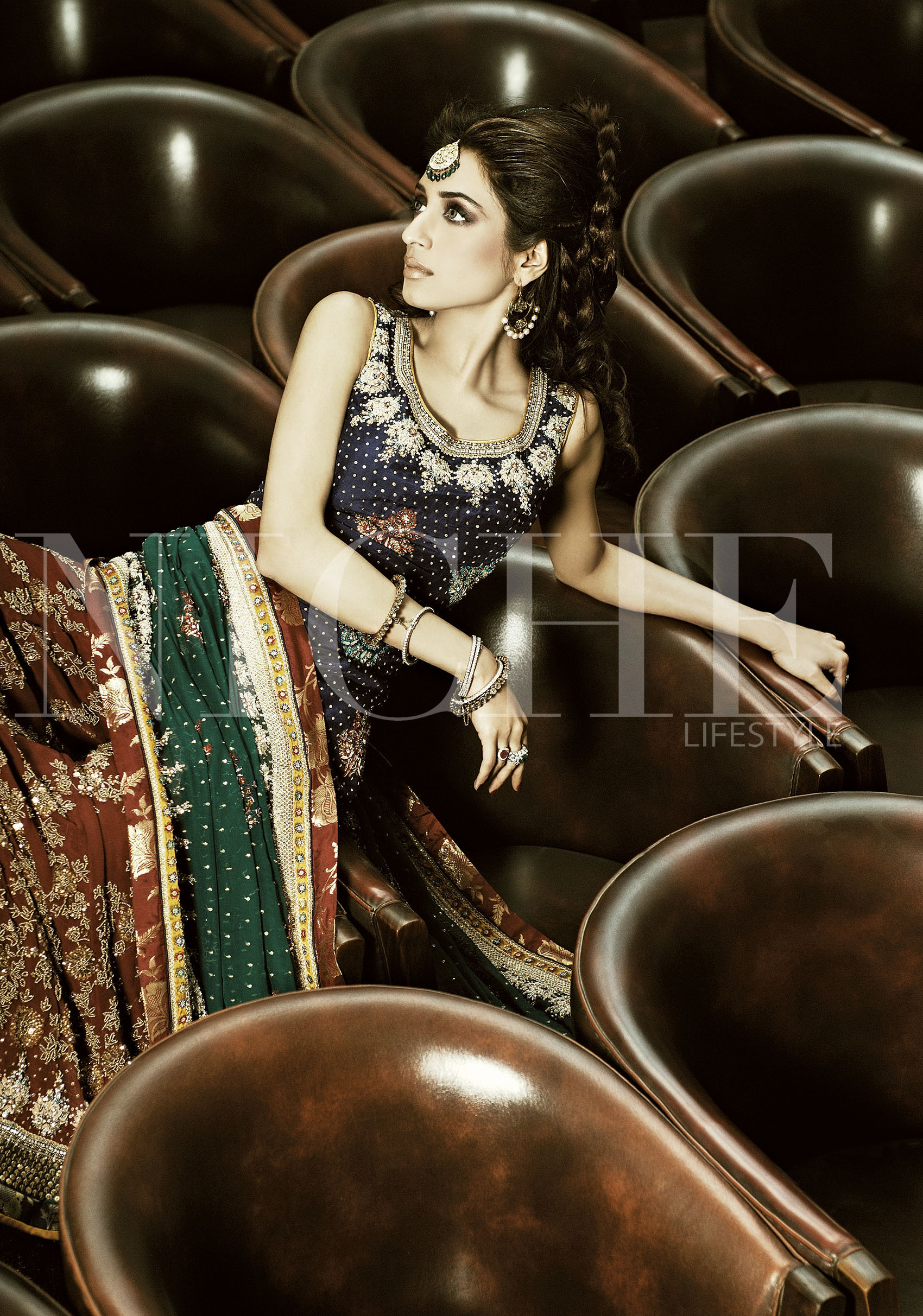 "Redefining original content and setting standards at par with international magazines with this one" says Zainab Malik while candidly talking about this shoot. Mehreen Syed glaring right through us while wearing Shehla Chatoor in a shoot done near Bedian in 2010.
Shahzad Raza adds how "Every shoot would take at least 12 to 14 hours and everyone would not leave until it was perfect"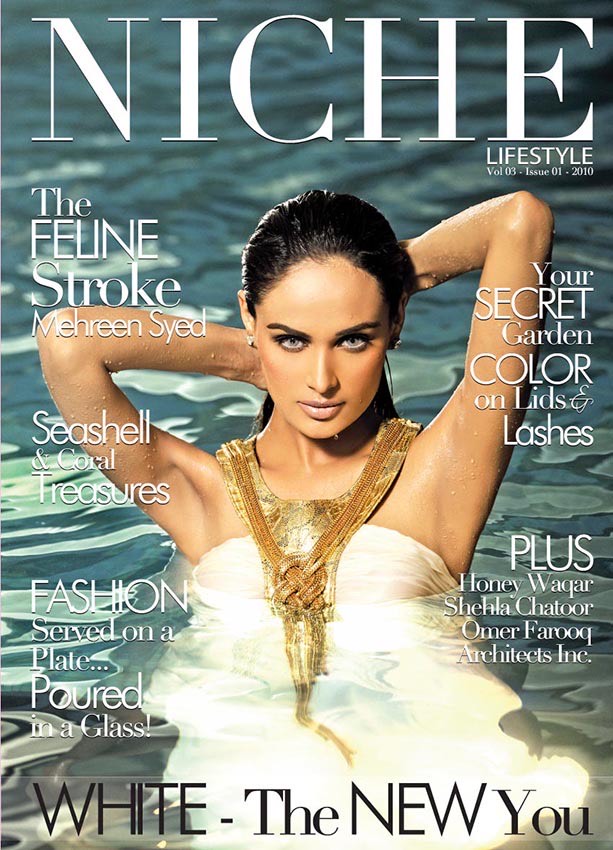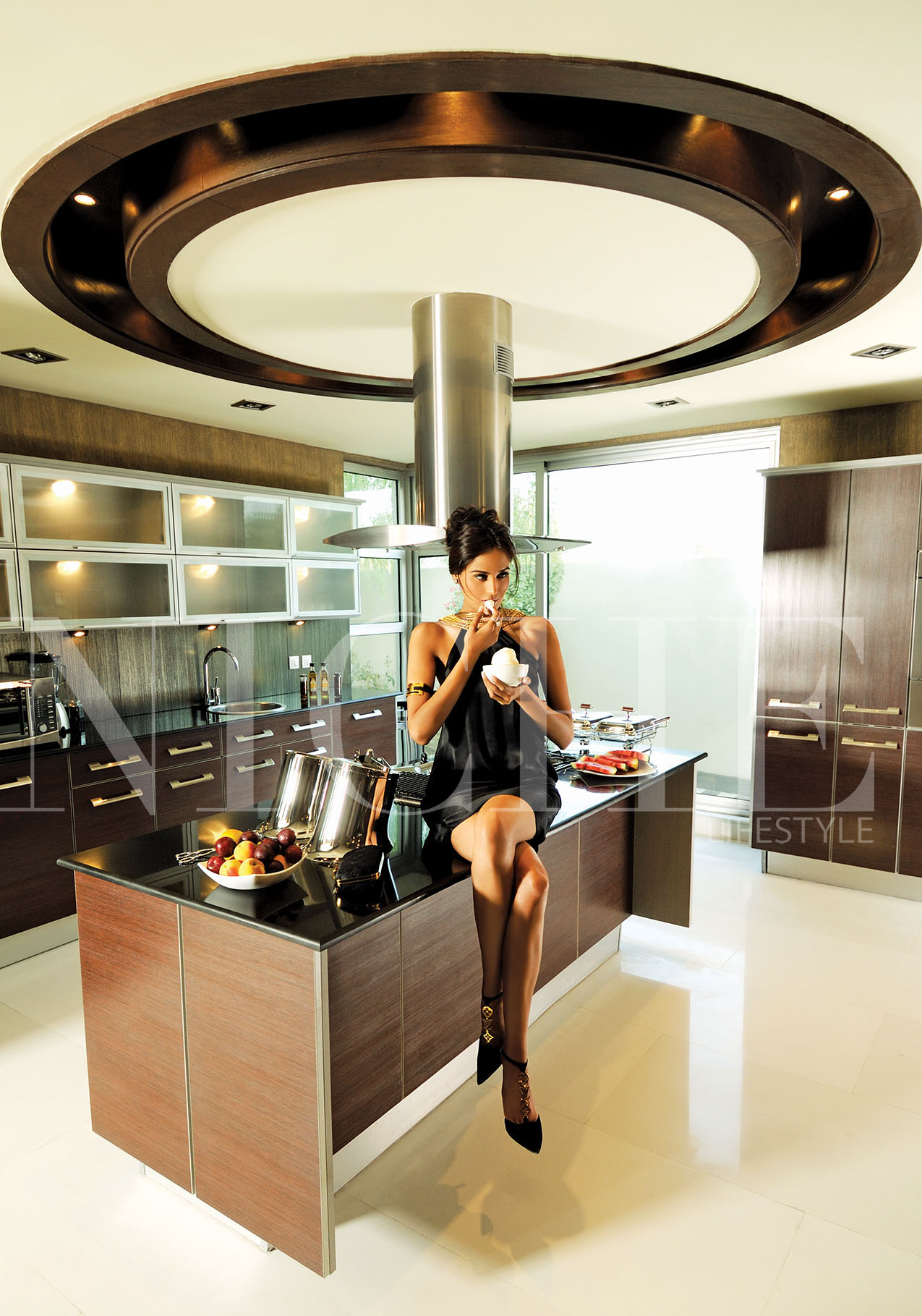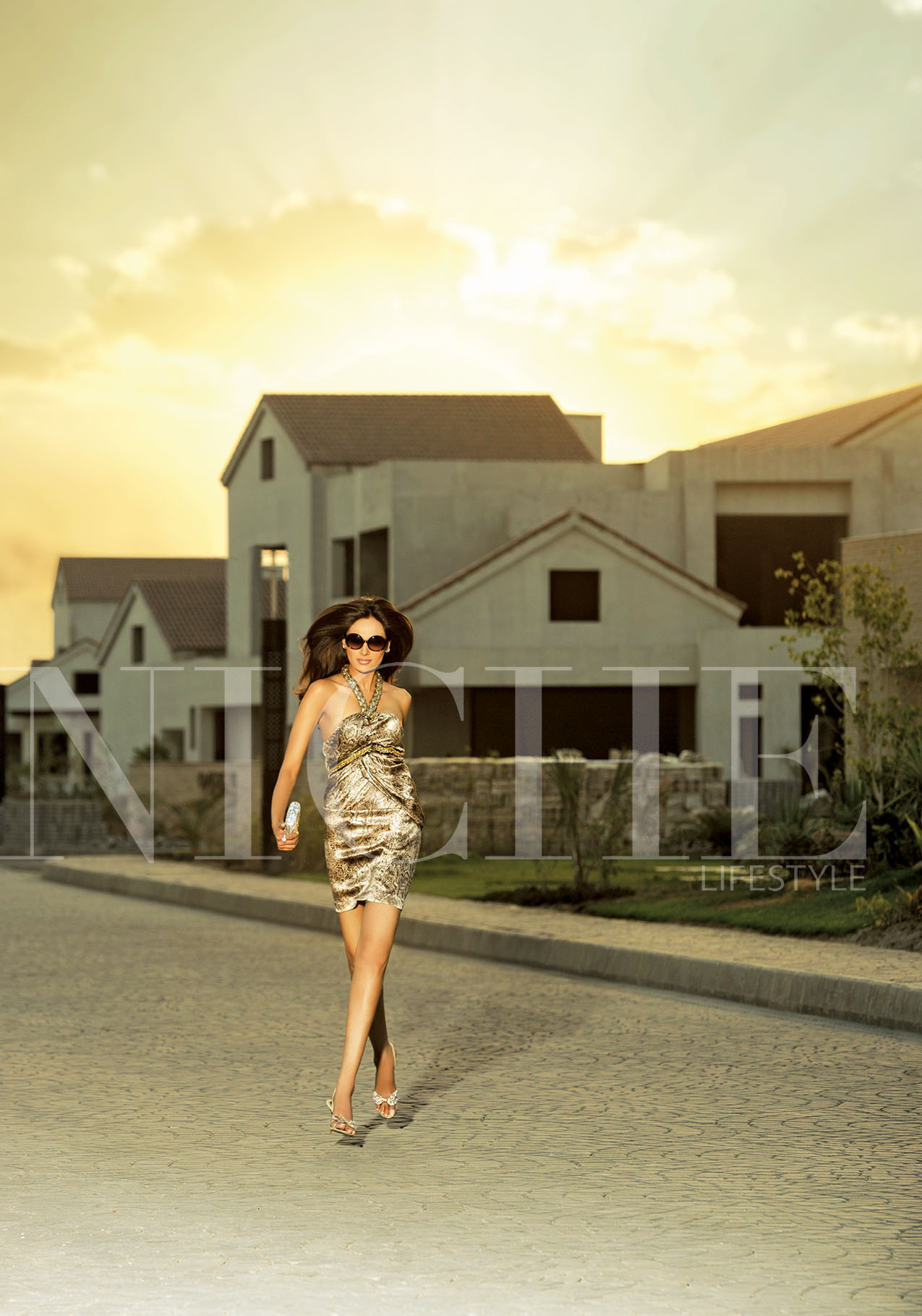 Ather Shahzad  has always been a popular choice among brides but they fully understood the spectrum of brides they came across. From modern to traditional they knew how to ace all. Starring Cybil Chaudhary wearing Honey Waqar at Bahria Town Lahore. Pashmina Malik personified the theme of this one as "the Runaway bride."
Shahzad Raza mentions how Cybil's shot of getting ready in the morning took place at 6 a.m. in the morning and the chaos that surrounded but they were so relieved when the pictures finally came out"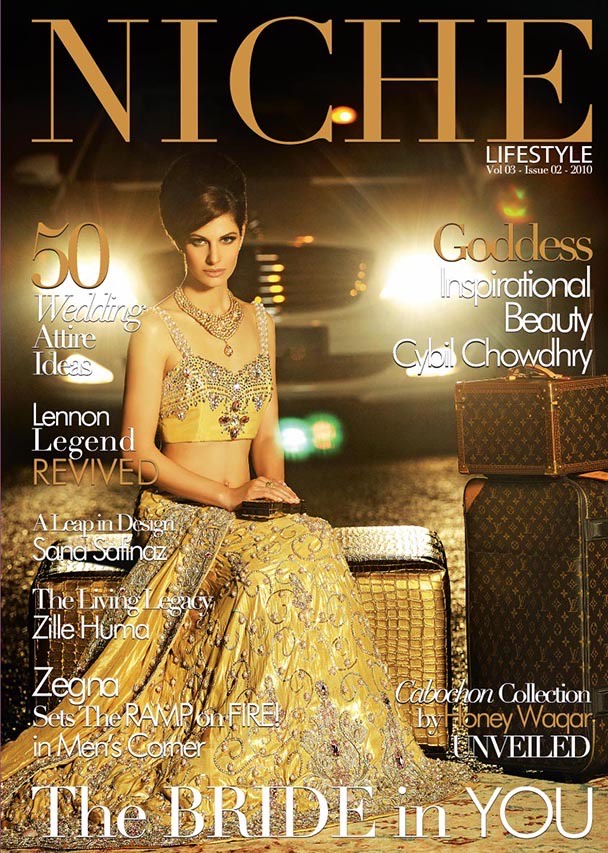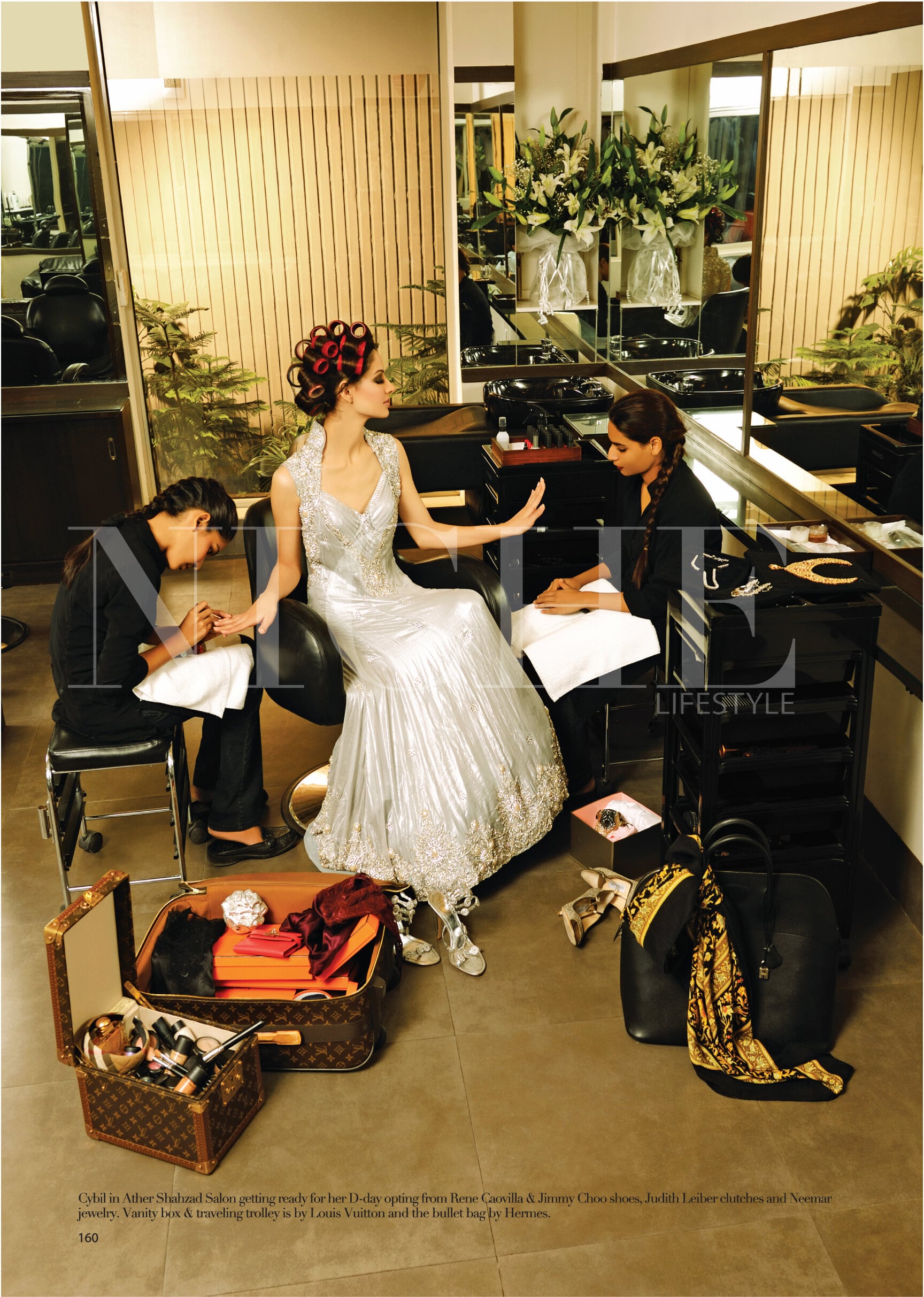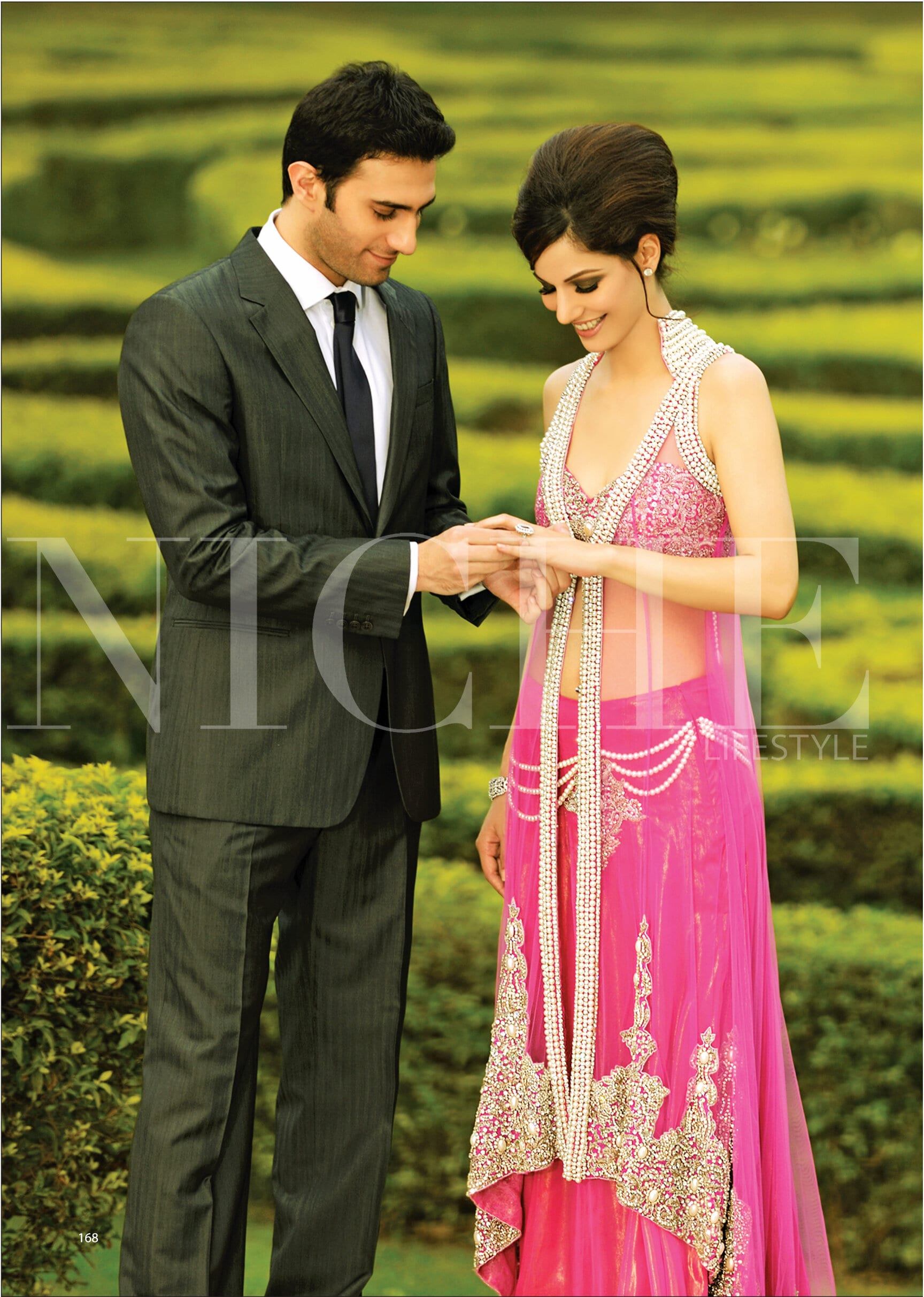 For this cover we have Nadia Ali wearing Elan in a cover unlike any looking like a diva against a  breathtaking sunset. Pashmina Malik mentions how " Khadijah Shah especially made these clothes for our shoot and ventured so beautifully into western wear."
Shahzad Raza remembers  "For this shoot we had a Trophy dog as a main prop and a man made lake to give the look of the deep blue sea."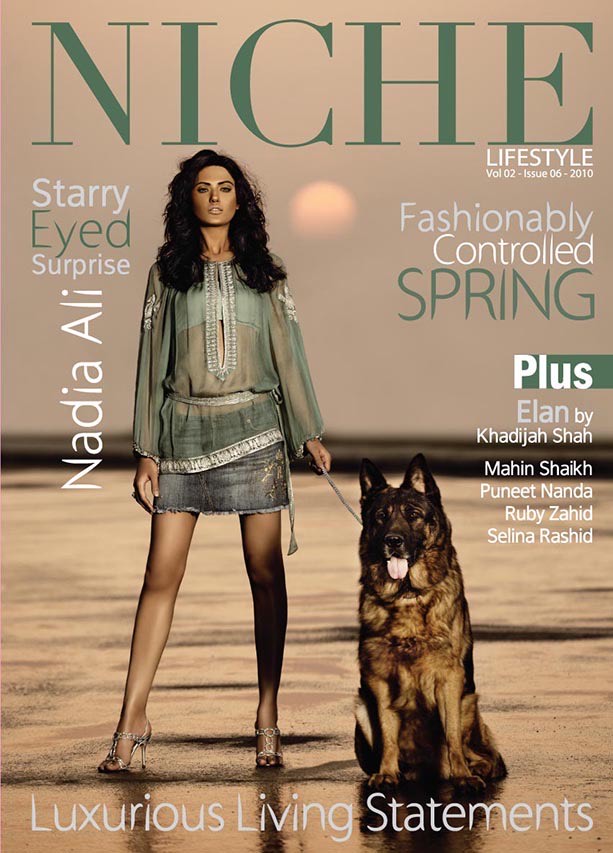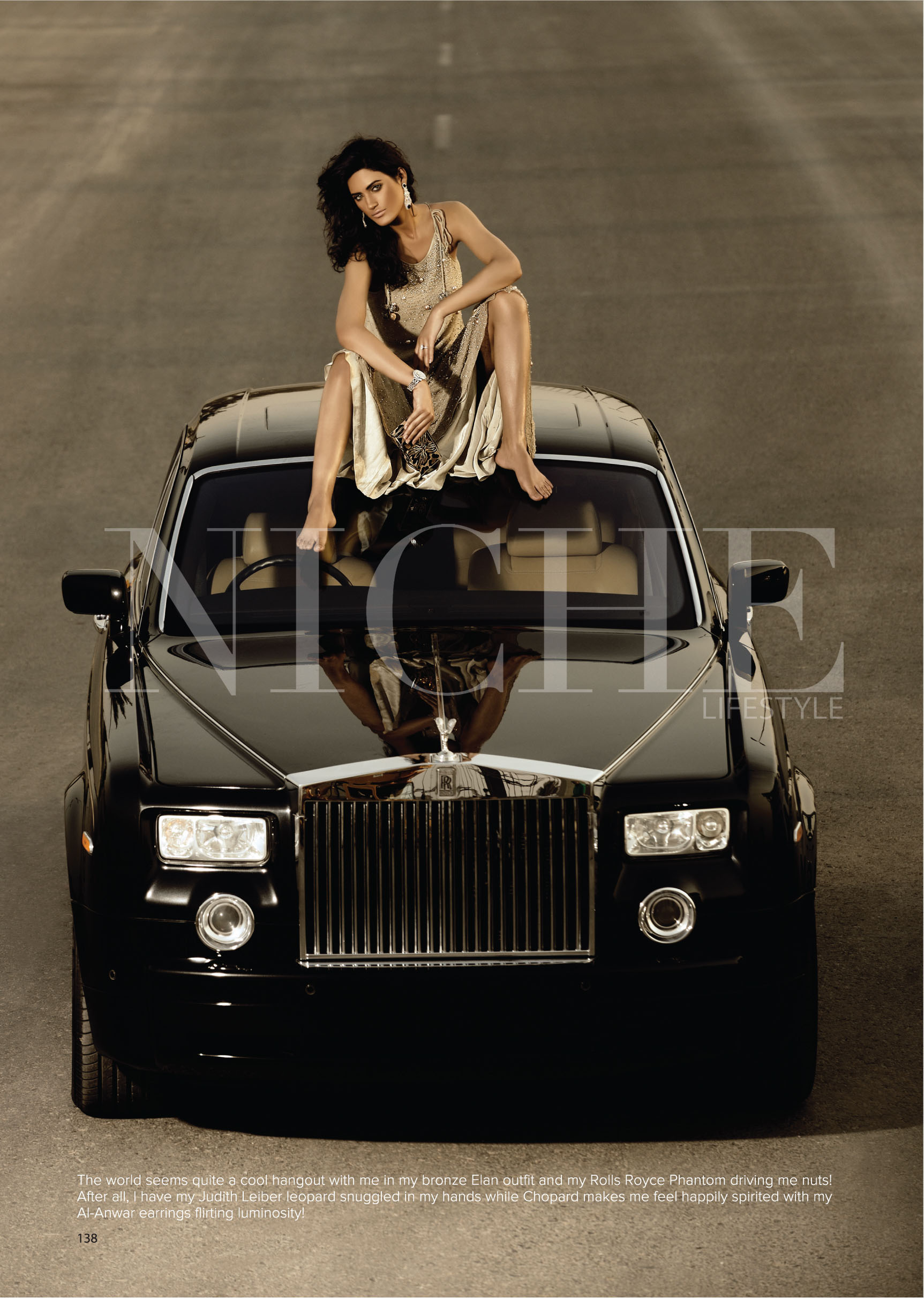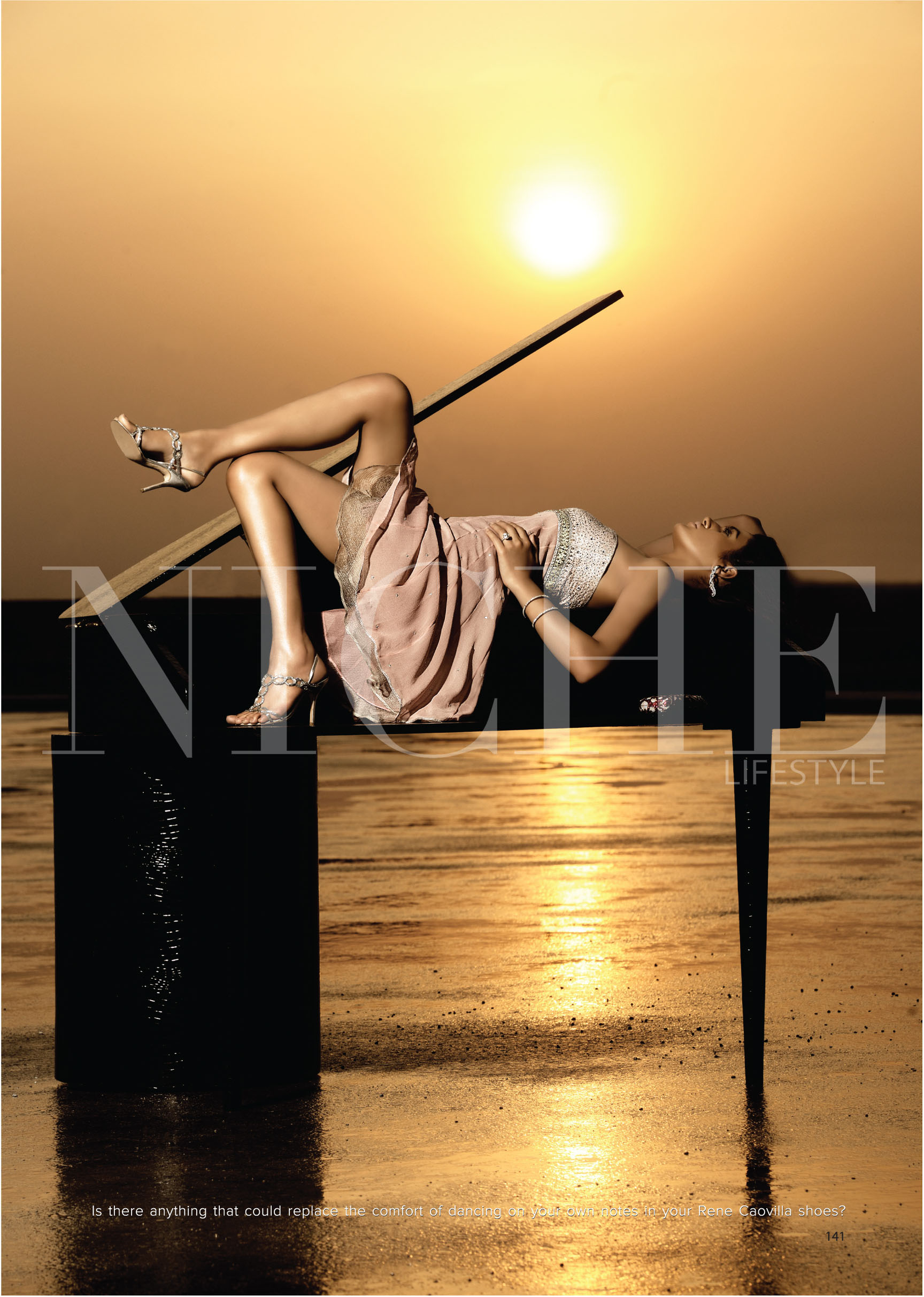 Neha Ahmed stars thrice on our cover giving it that extra oomph factor, bedazzled in sparkling jewels and classic dresses. She is seen tripling the fashion quotient in Elan, Shehla Chatoor and Ayesha Hashwani.
Zainab Malik remembers how this shoot took place in the basement of a famous restaurant and how Shahzad Raza amped up the whole mood by using special effects.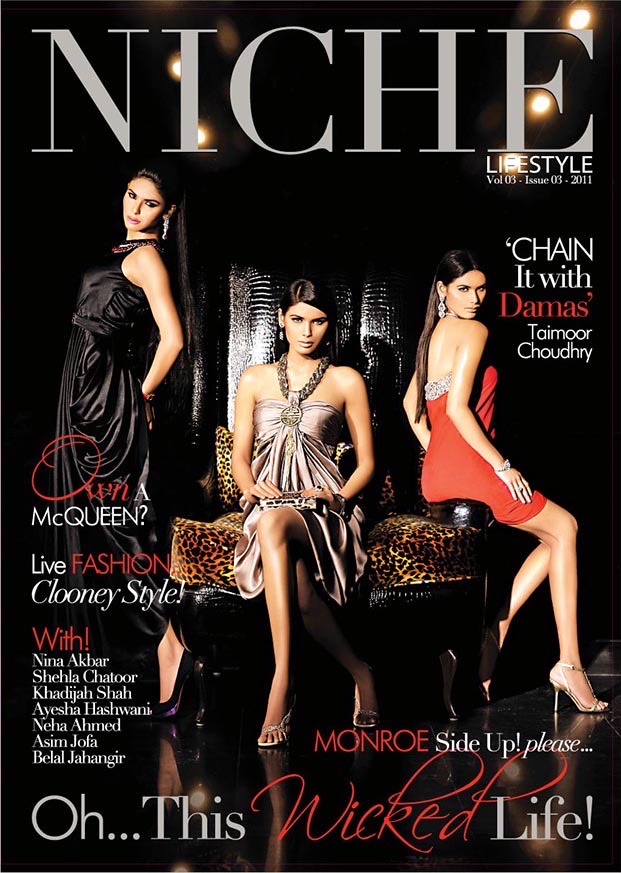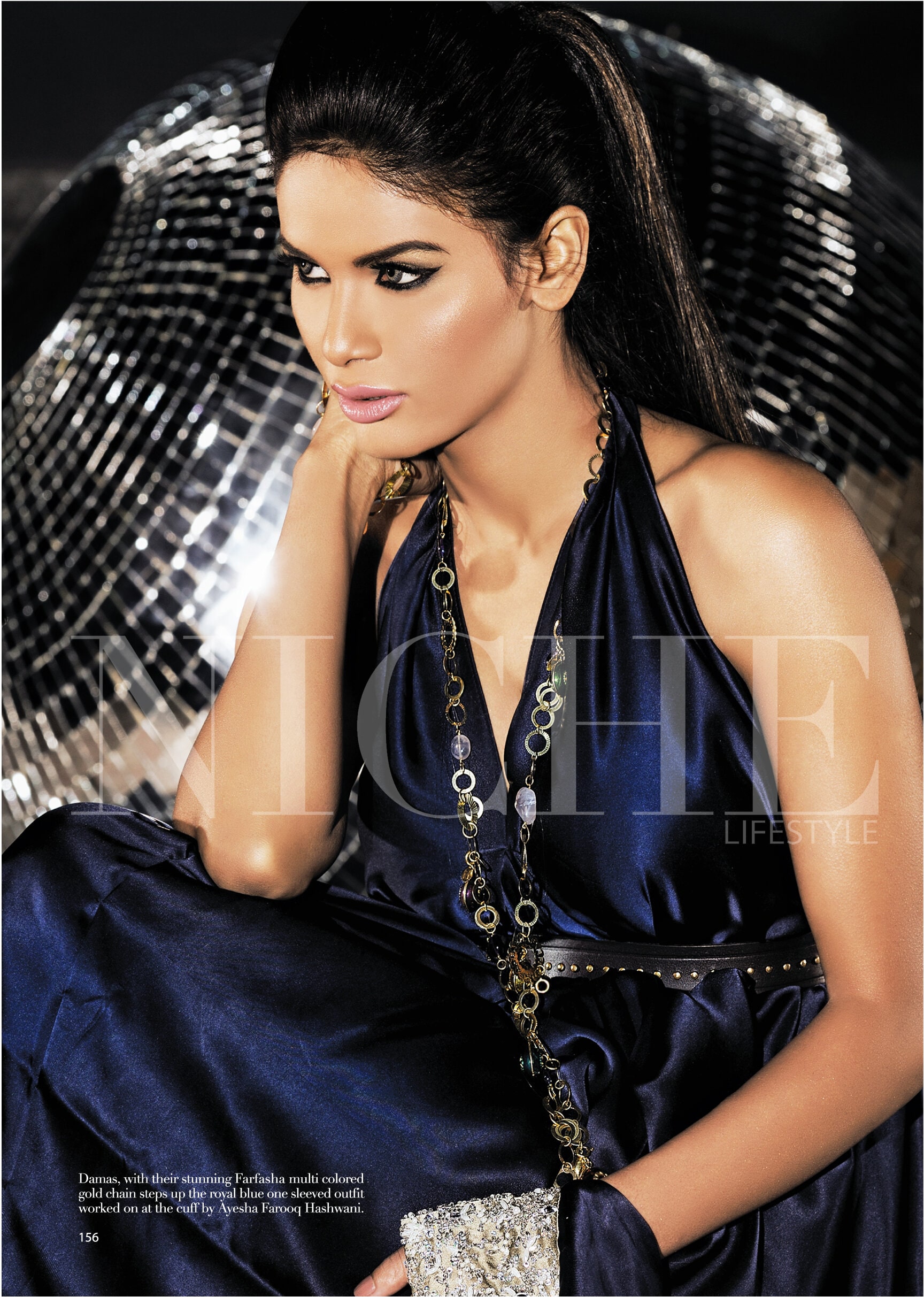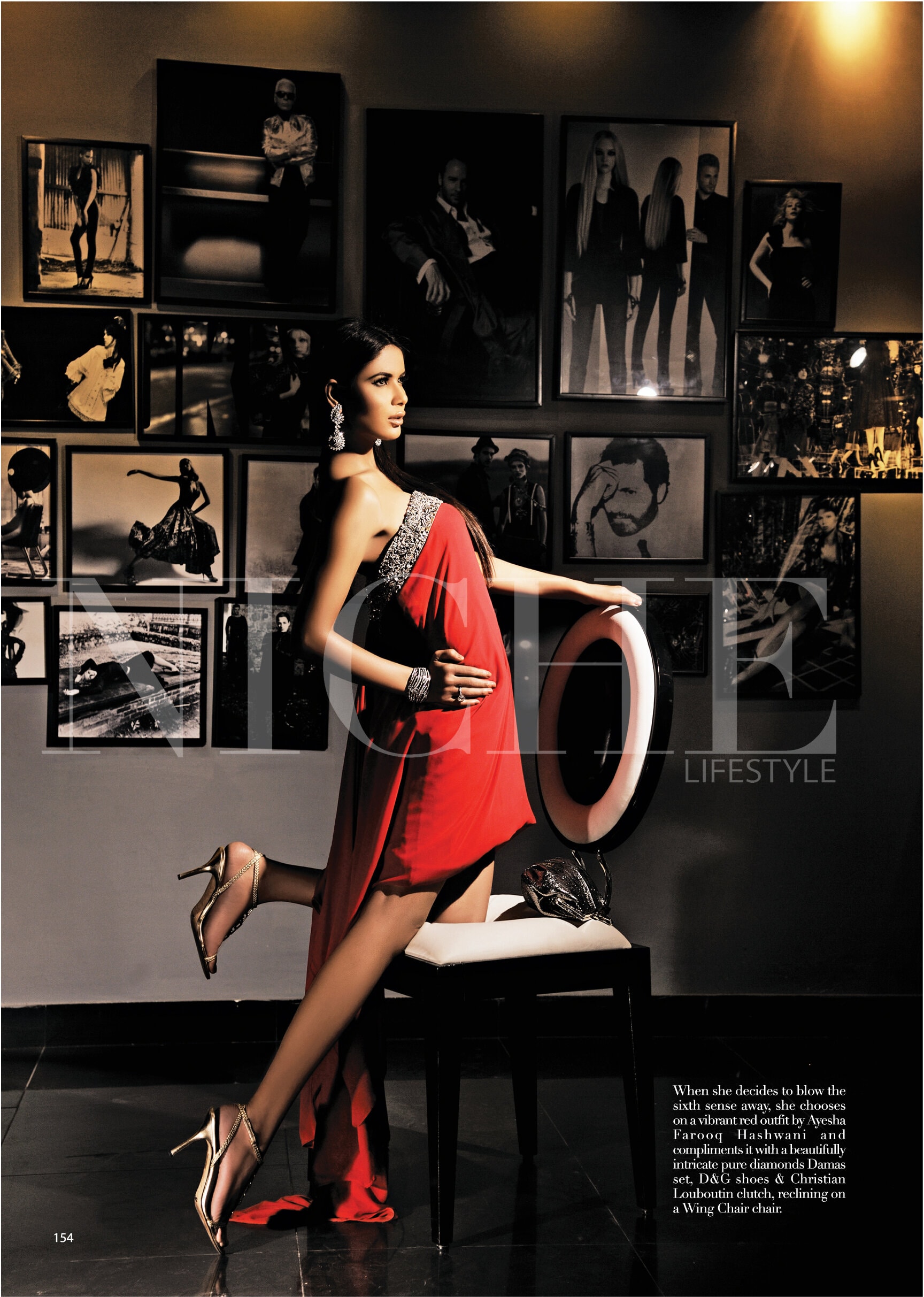 Nadia Ali high on Safari riches wearing Zara Shahjahan styled by the maestros themselves. Zainab Malik reminds us how "it was a scorching summer day and how the whole team had parathas for lunch." This shoot features Nadia Ali among wild animals that was a new for Pakistani magazines and still is.
Shahzad Raza remembers "A pregnant Nadia showed no sign of being tired while we shot her and the little pony got wooed by her looks."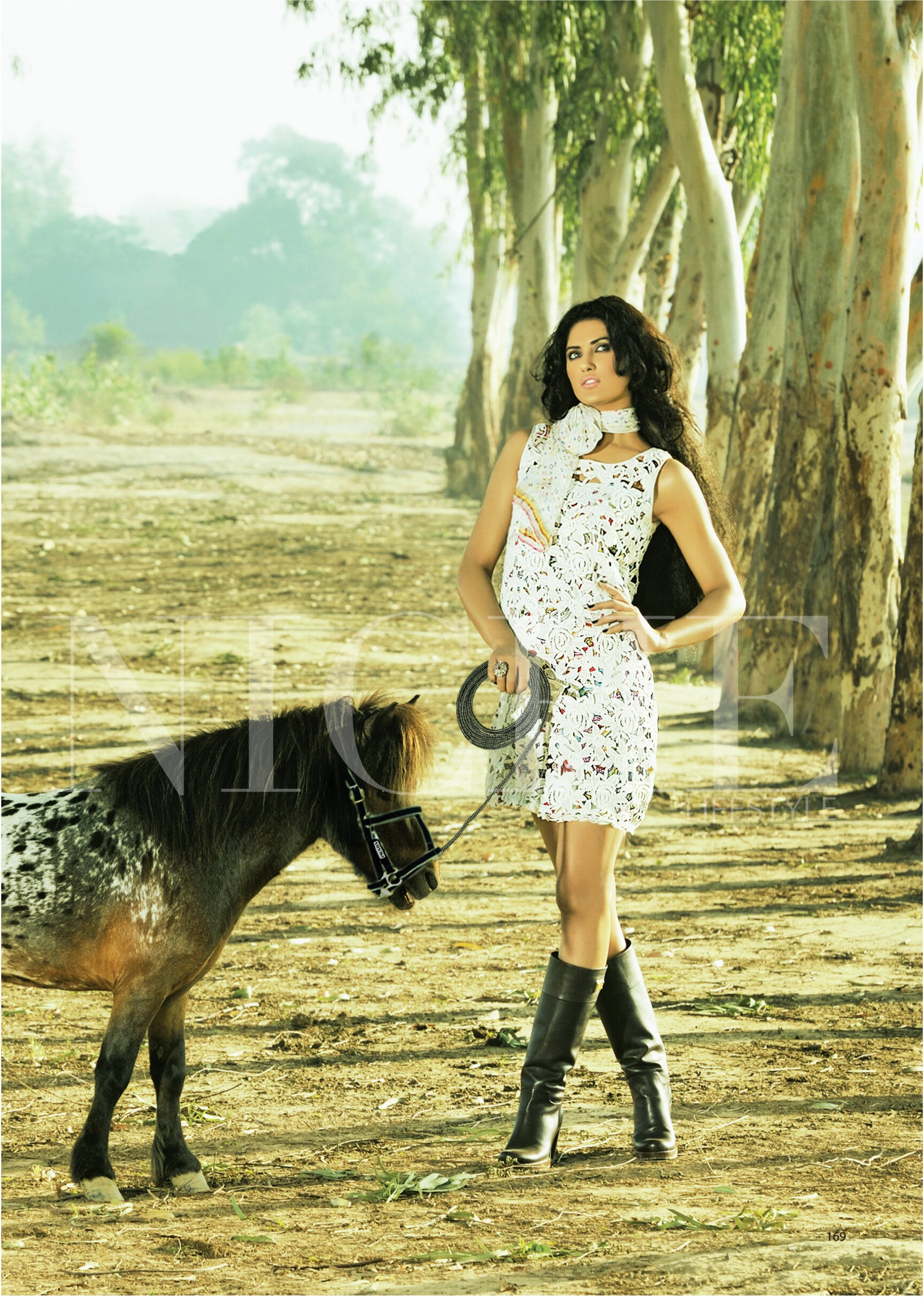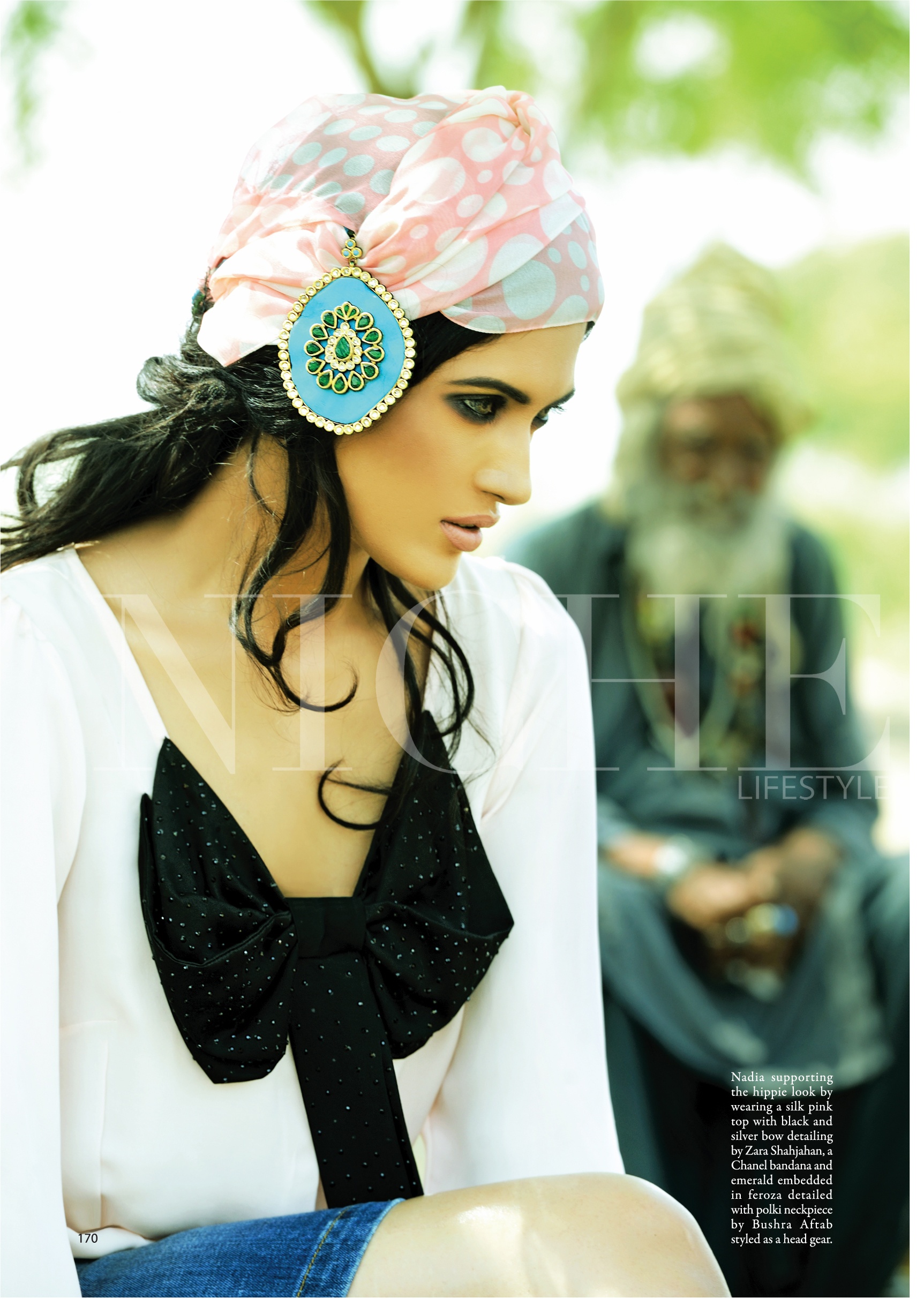 The Ather Shahzad Bride! Zainab Malik mentions "Every bride dreams to be one and we translated the same dream on paper with this shoot featuring Mehreen Syed wearing Faraz Manan, jewelry by Reema Malik and set by Qasim Yar Tiwana." Legacy Reigns at Shahi Qilla Lahore! Mehreen Syed was also seen wearing Shehla Chatoor for this shoot. Interestingly Zainab Malik mentions having tikkay for dinner while shooting this shoot as well!
Shahzad Raza mentions "The theme was were poetic and inspired from the Mughal era and was evidently apparent from the shots."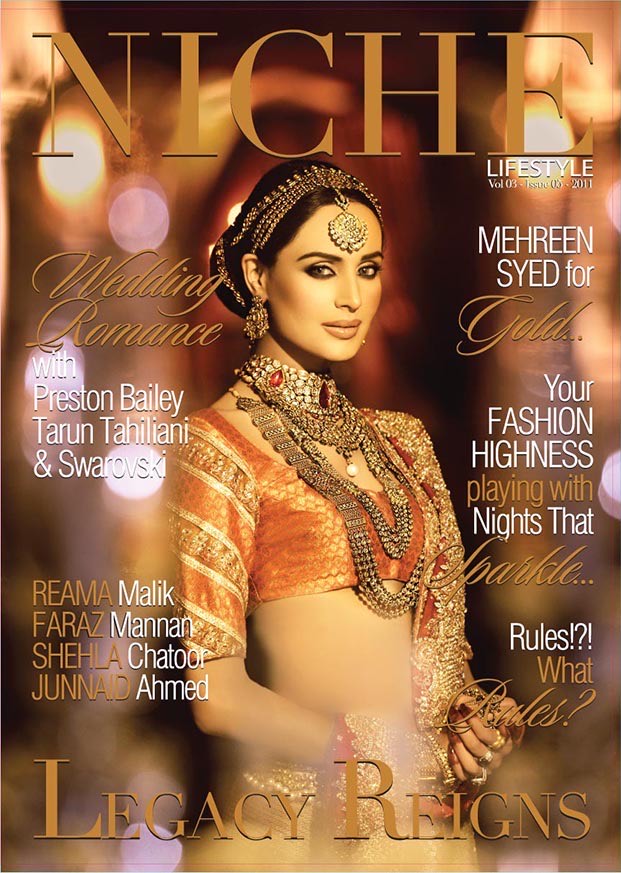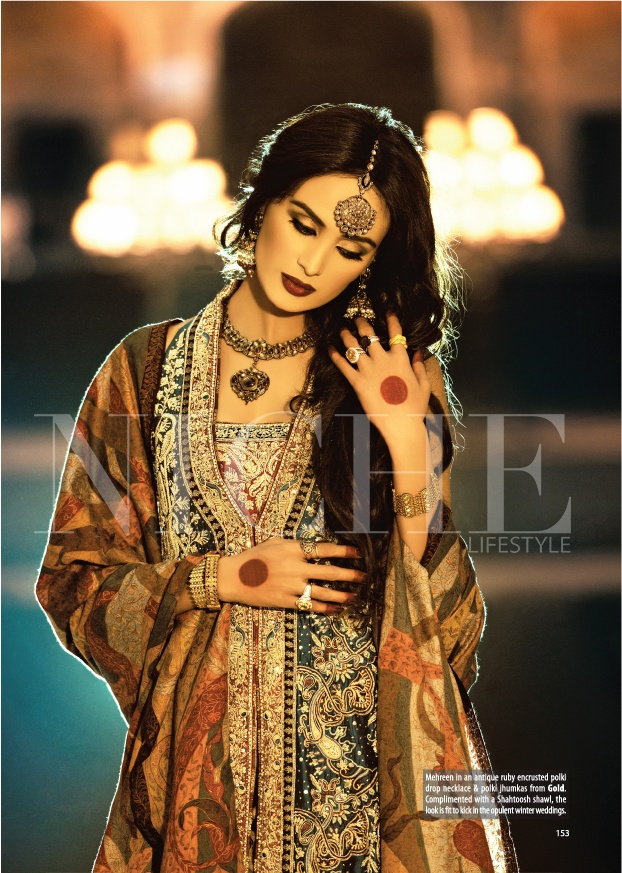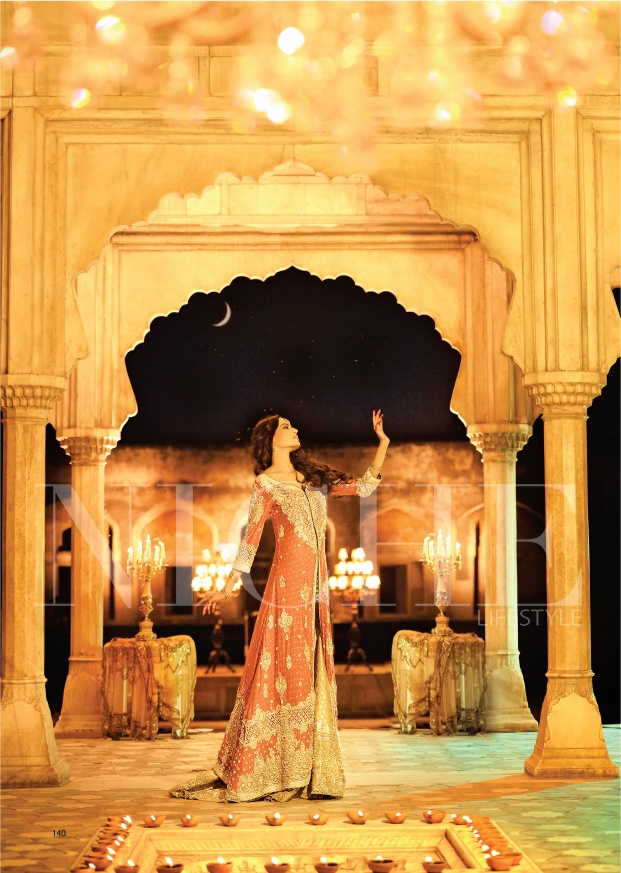 Fayezah Ansari for Saira Shakira and Layla Chatoor in our groundbreaking shoot which is still a hallmark. Zainab Malik remembers this one as an 18 hour shoot at a newly opened Cinnabon and Green Valley where the editors tried to make it on trend by making Fayezah pose away in supermarkets and petrol pumps.
Pashmina Malik emphasized on Fayezah actually having a piece of the cupcake to get the feel of pure happiness in the shot. Work did not seem like work. It was like a team on a picnic.
Shahzad Raza remembers how they tried to have a lot of fun  while shooting this in streets and supermarkets and bringing forth something that was seen in international magazines.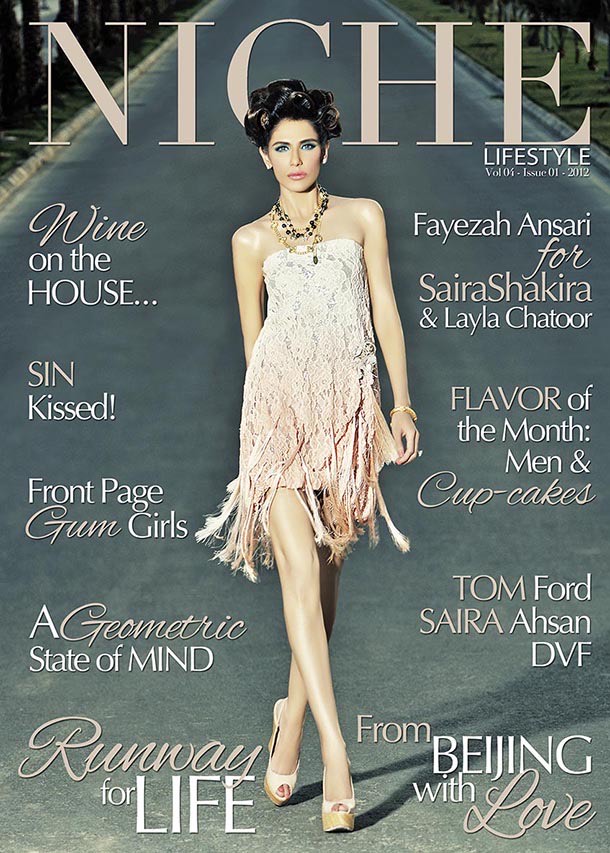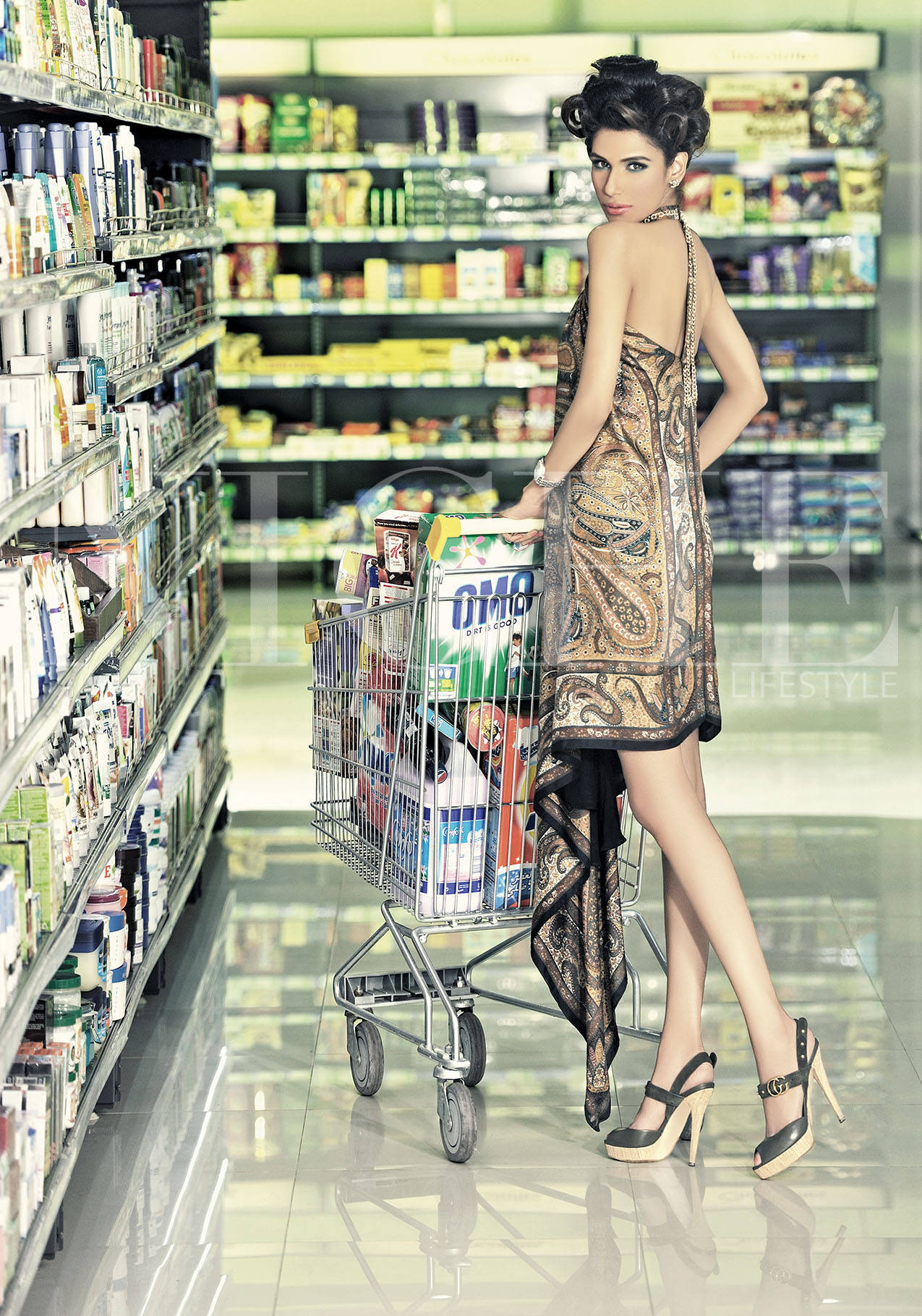 Iman Aly featured again on another of our covers styled by Ather Shahzad wearing an evening gown by Asim Jofa. Looking breathtaking gorgeous in this well-framed shot. Zainab Malik mentions "This shoot was inspired from Breakfast at Tiffany's with Iman Ali shining bright as our very own Audrey Hepburn." She remembers how this shoot was done on a cold January morning in a newly built house which was ice cold even with heaters on.
Shahzad Raza mentions how he loved shooting the star that she was and is i.e Iman Ali. The makeup of this shoot was kept simple yet striking, letting Iman's personality shine through!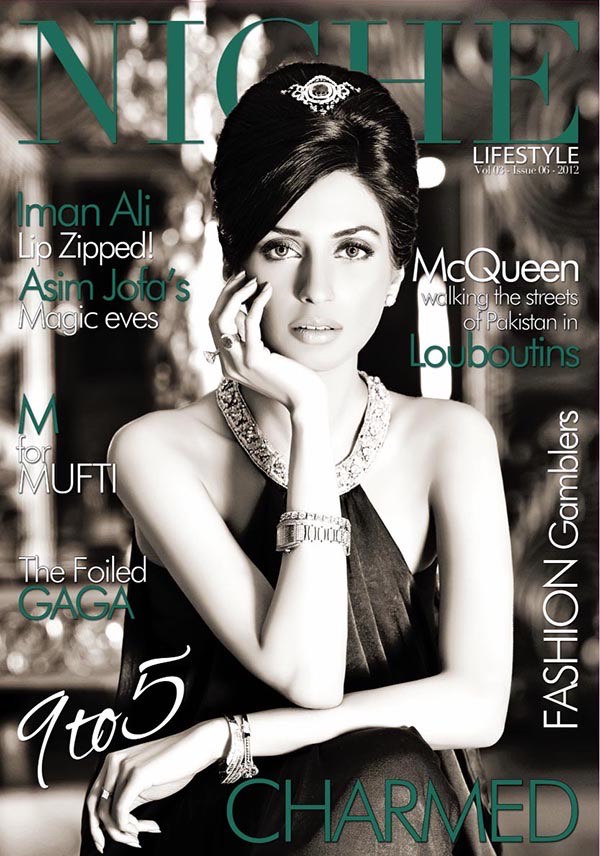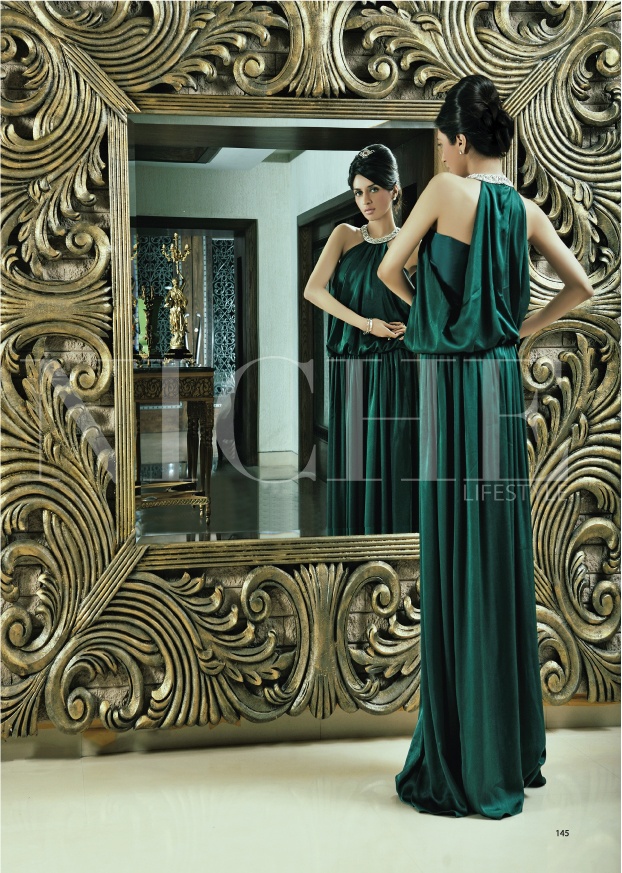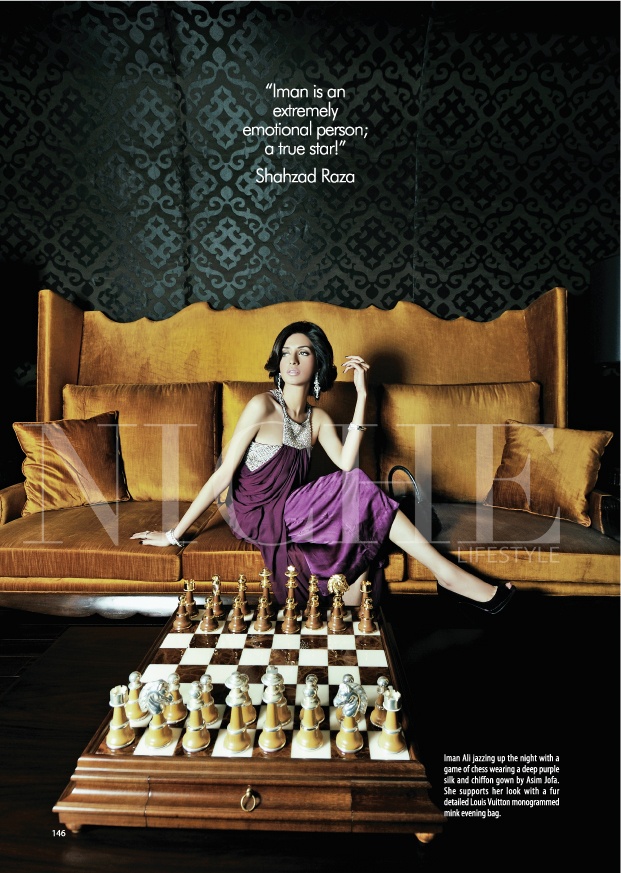 Bold, breathtaking and beautiful; Meesha Shafi for on a Harley Davidson on our cover is the new age woman taking charge of her life the way she wants! This shoot celebrated the 10 years of Stoneage. The set was staged in Bahria town by our very own editors and looked like a million bucks! Both Meesha and Moin were brand ambassadors for Stoneage- we wanted to do something hip and young so that the younger crowd could relate to this good looking pair. It was scorching hot and we made a tent in the middle of a barren land. We were always prepared for anything and everything recalls Zainab Malik-candidly remembering "what if Shahzad Bhai  wanted a Jeep in a shot, that meant we had to be prepared for it.
Zainab Malik remarks "the clothes were western and were of good quality like any international brand. The team of Stoneage then comprised of young people and working along them was great. Furthermore this cover was chosen as the best cover of the year by an American website.
Shahzad Raza tells us how he asked our Editors for props and they were always ready to arrange anything and everything. Both Moin Khan from A different agenda and Meesha Shafi gave amazing shots as the camera loved them.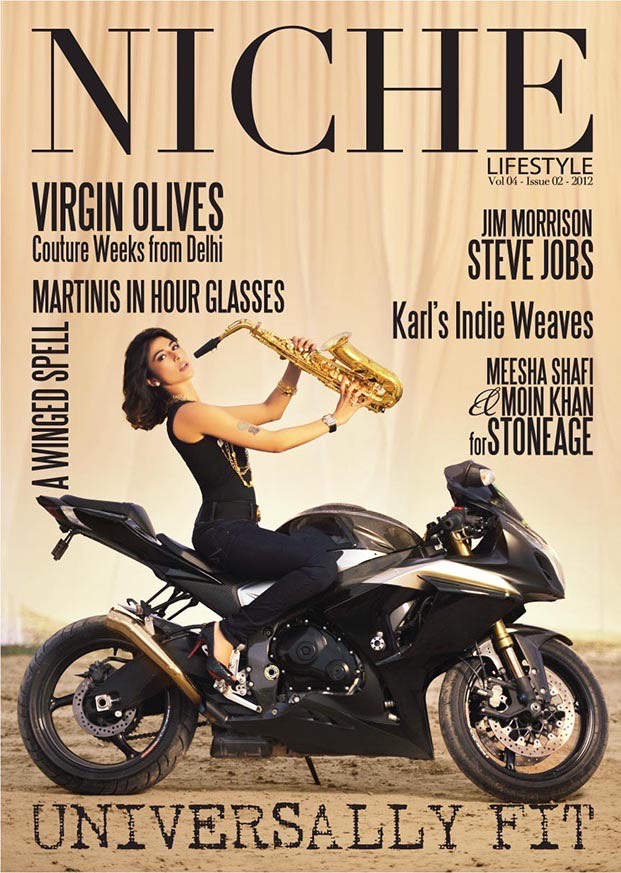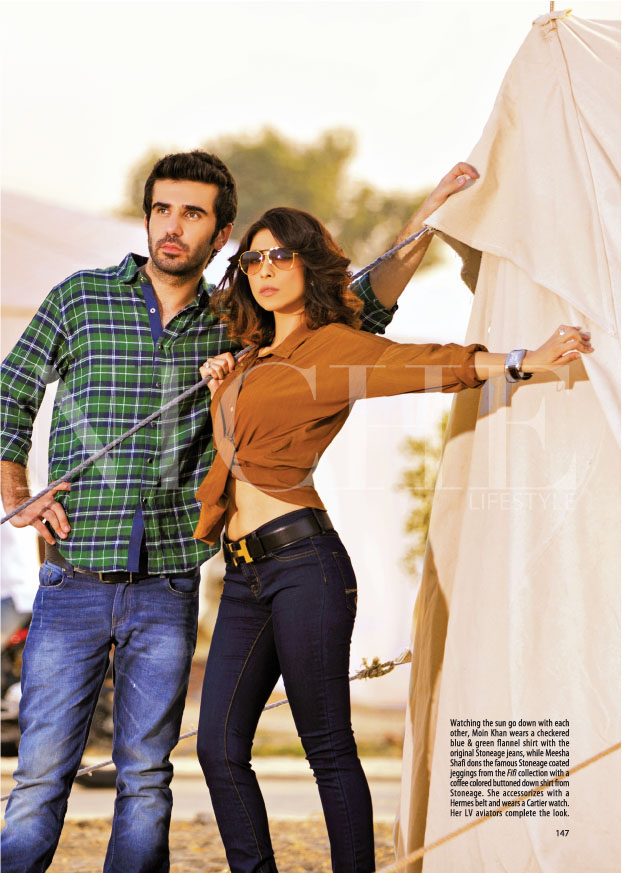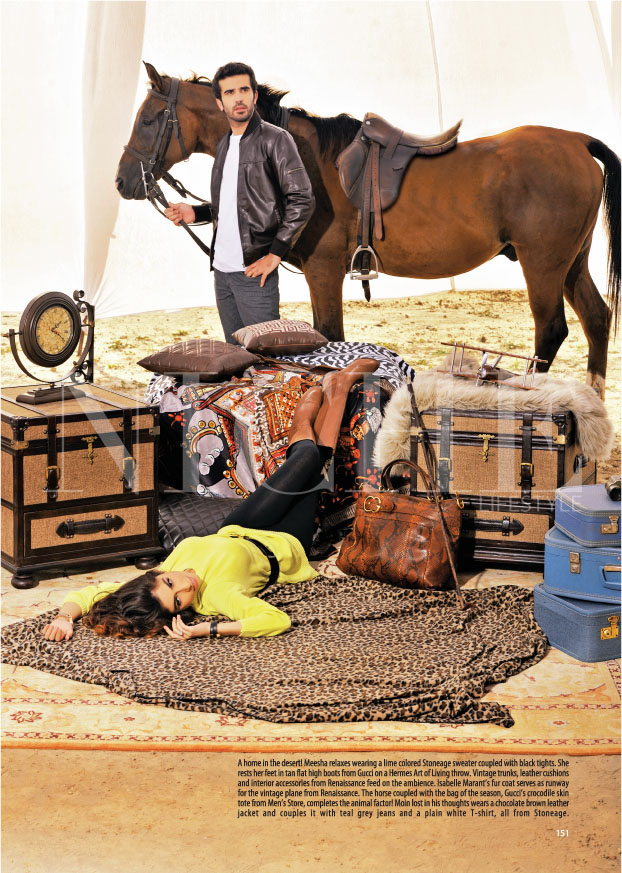 Mehreen Syed features on many of our covers and it appears that the maestros and Mehreen have a real bond to begin with. Seen here in the hills of Islamabad wearing Mashal Moazzam. This shoot was Mehreen's first shoot after her marriage which added to the drama of the shoot.
Shazad Raza mentions how they went for frosty and glowy makeup for this one while Zainab Malik worried about Mehreen shooting on the hills.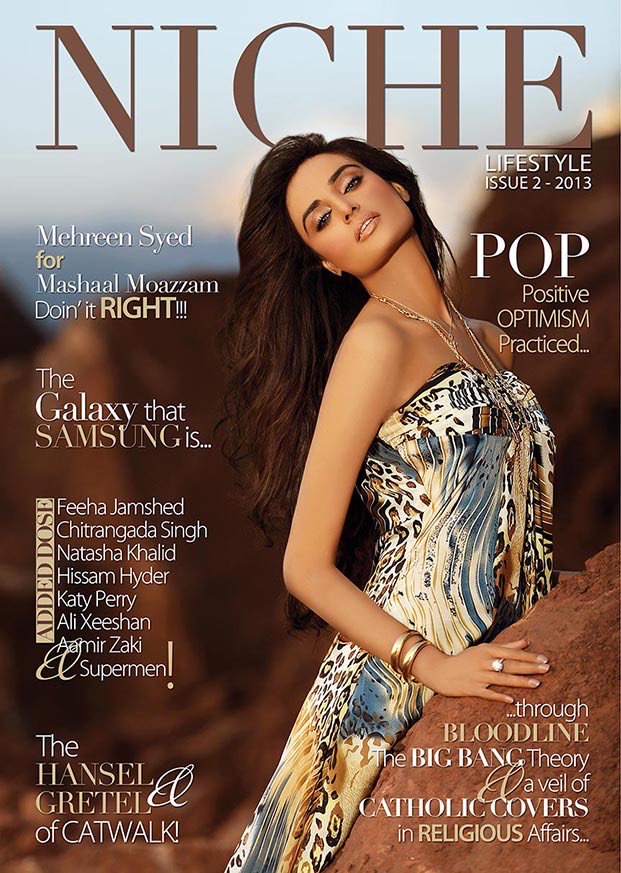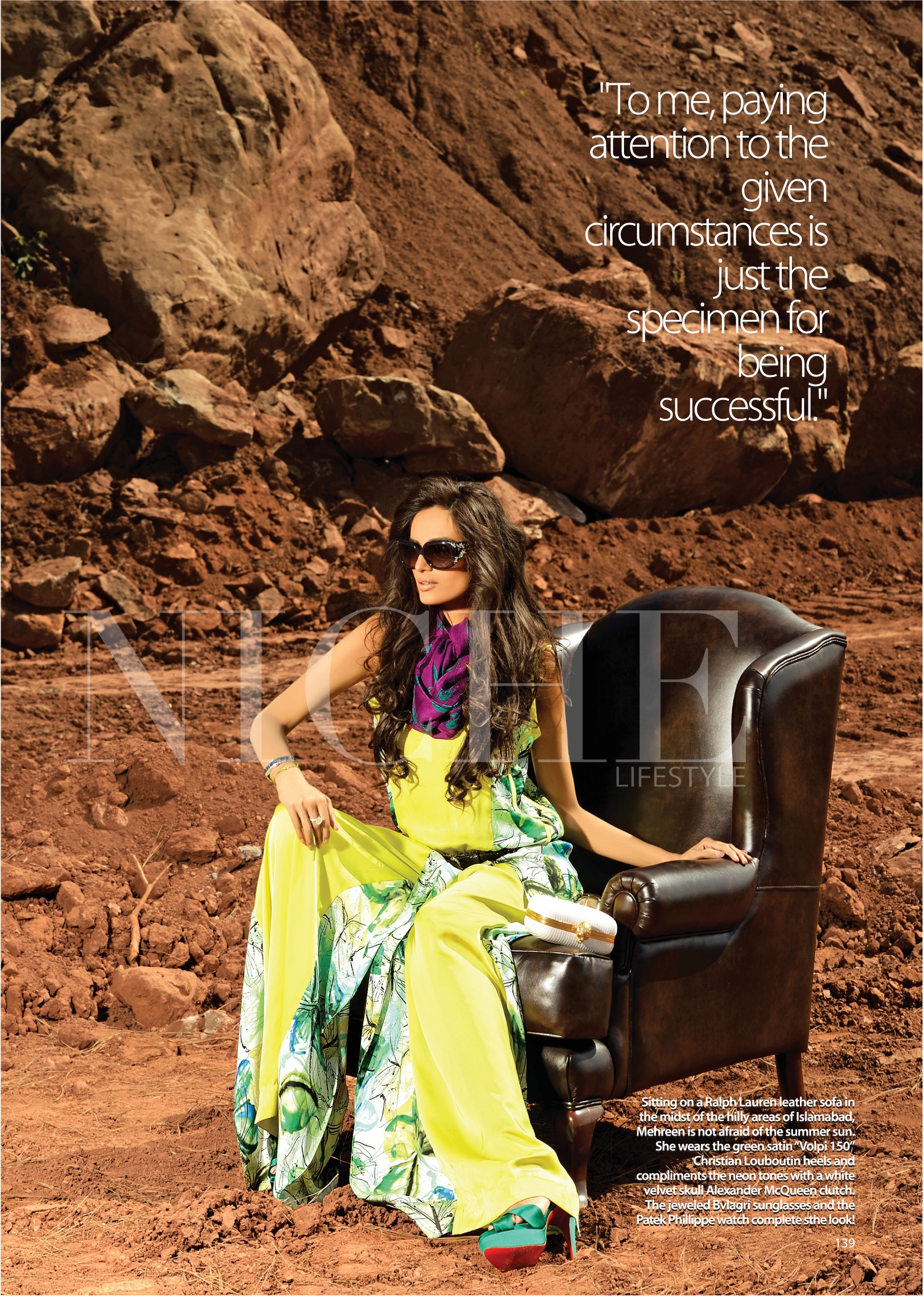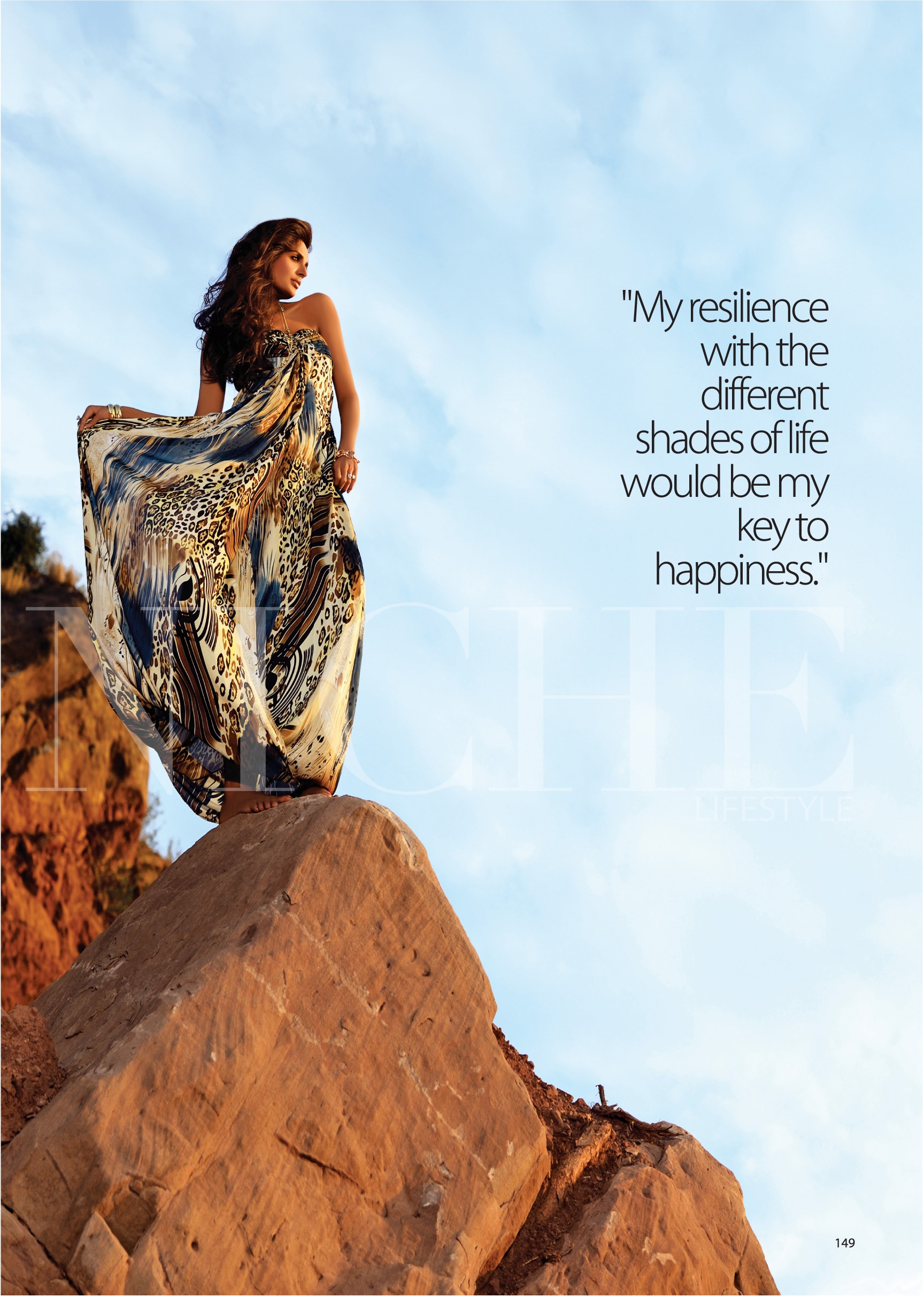 For this one we had an ensemble list of models who posed for our wedding issue. As aforementioned  Zainab Malik reminds us how there were no stylists and the editors would coordinate with Ather Zahoor and Shahzad Raza to achieve the final result. The decor for this shoot was done by Qasim Yar Tiwana at the Jahangir tomb.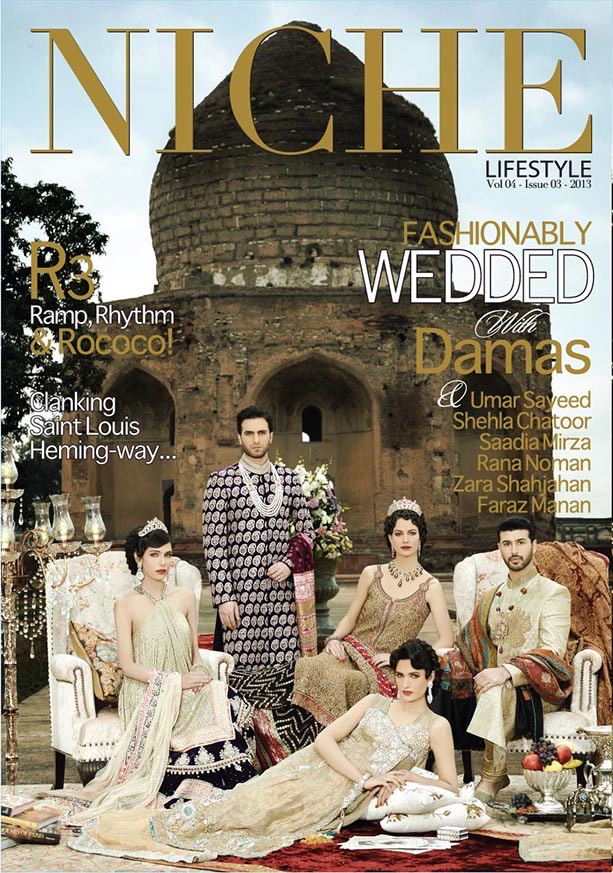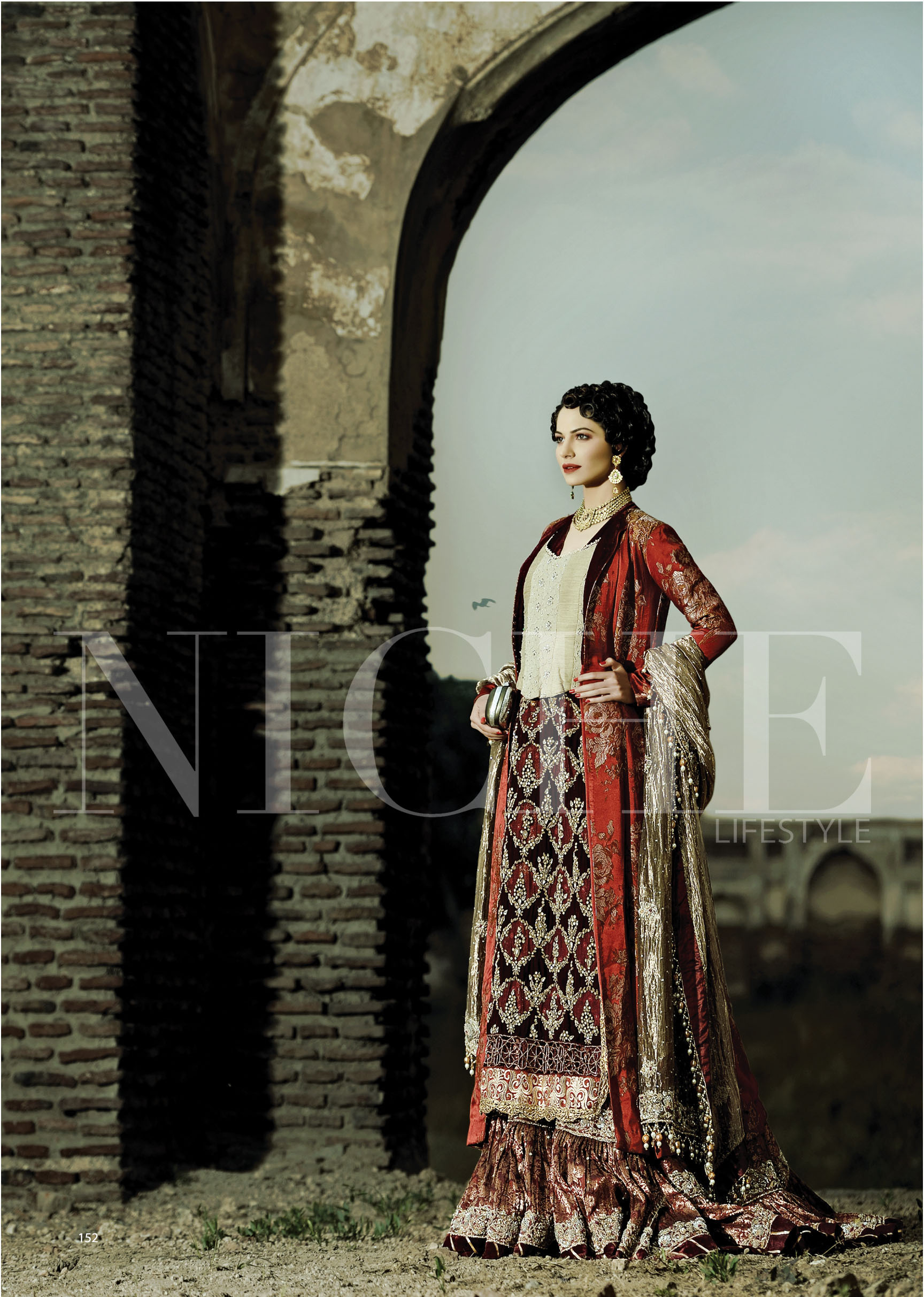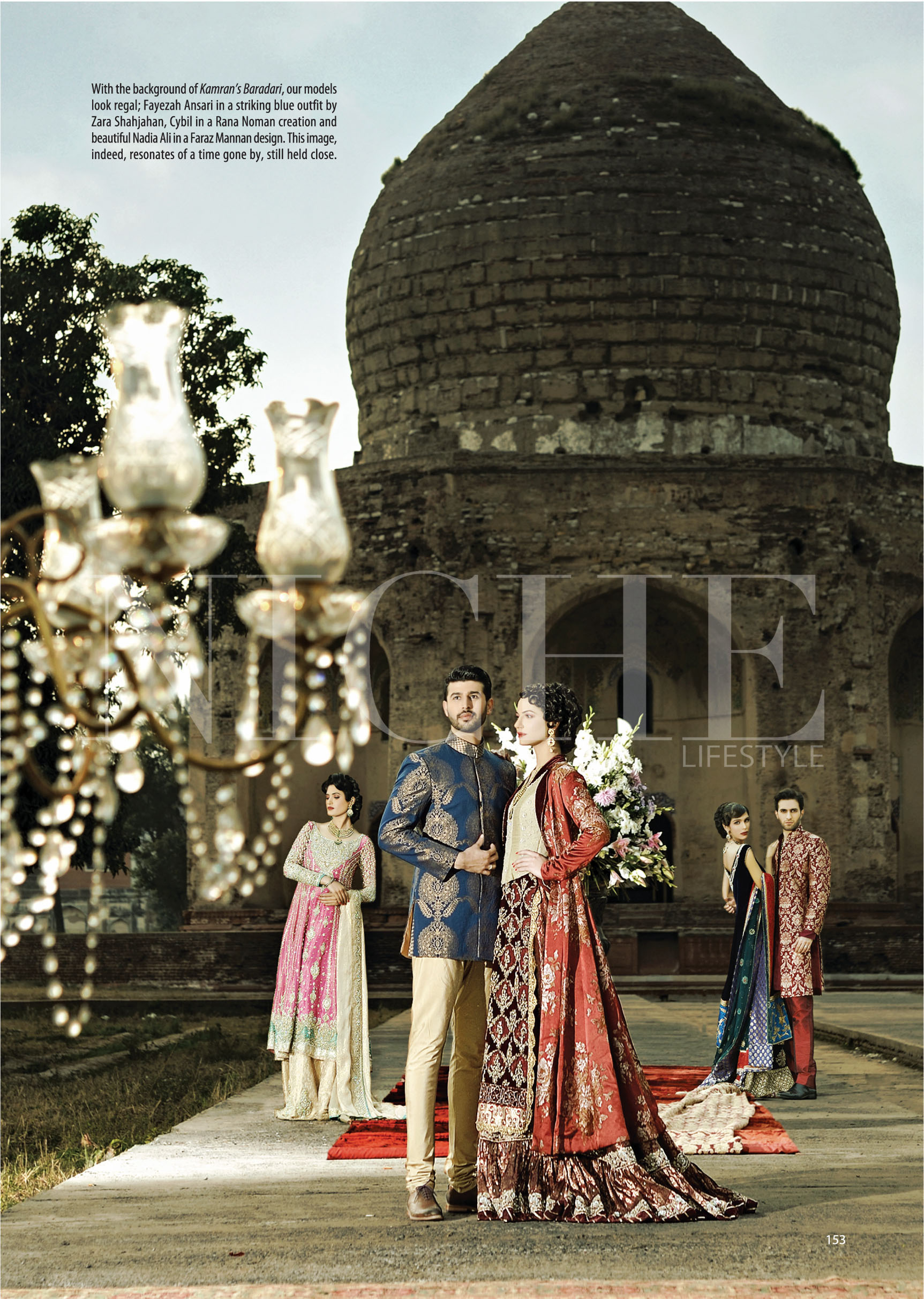 Sassy and Sultry! This shoot happened in London featuring the ever so iconic Kiran Malik wearing Sania Masktaiya and hair done by international hair stylist Aamir Naveed. Ather & Shahzad's eye for detail and understanding of contextual aspects shines bright in this shoot. The entire editorial team was flown in to London for this shoot and the team faced the challenges of doing a shoot outside of Pakistan for the first time.
This was Kiran Malik's most hyped shoot ; Ather and Shahzad Raza were certain that Kiran Malik would do a great job given that she resided in London back then. We took permission from Dorchester and Harrods and tried our luck and it worked. It was very different to work in London compared to working in Pakistan-it was a new city and new people however, Zainab Malik brings on a larger than life smile recalling sitting outside on roadsides having burgers and Diet Coke.
Shahzad Raza tells us how the locations used to be packed with people but the Editors including Pashmina Malik and Zainab Malik used to ensure that the shots were not hampered by standing as guards.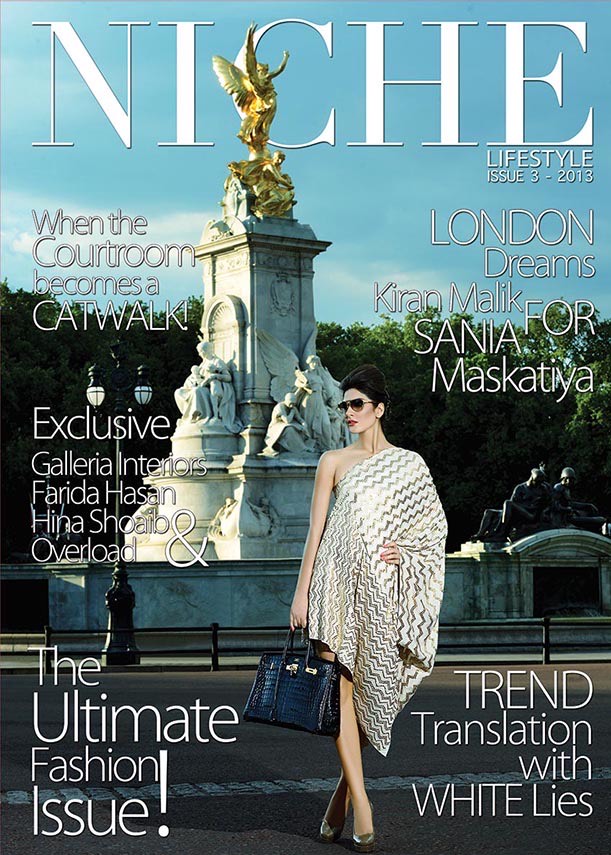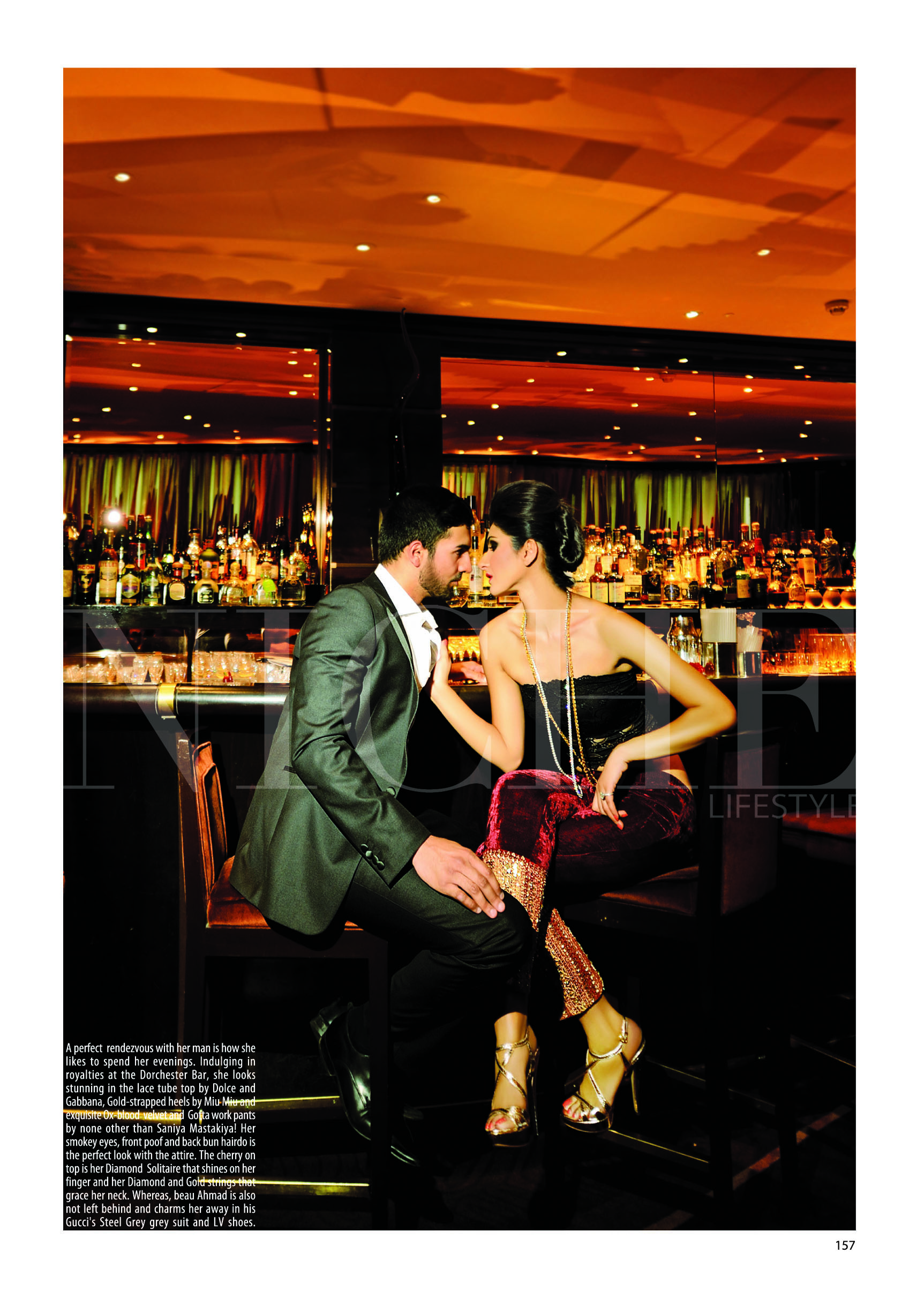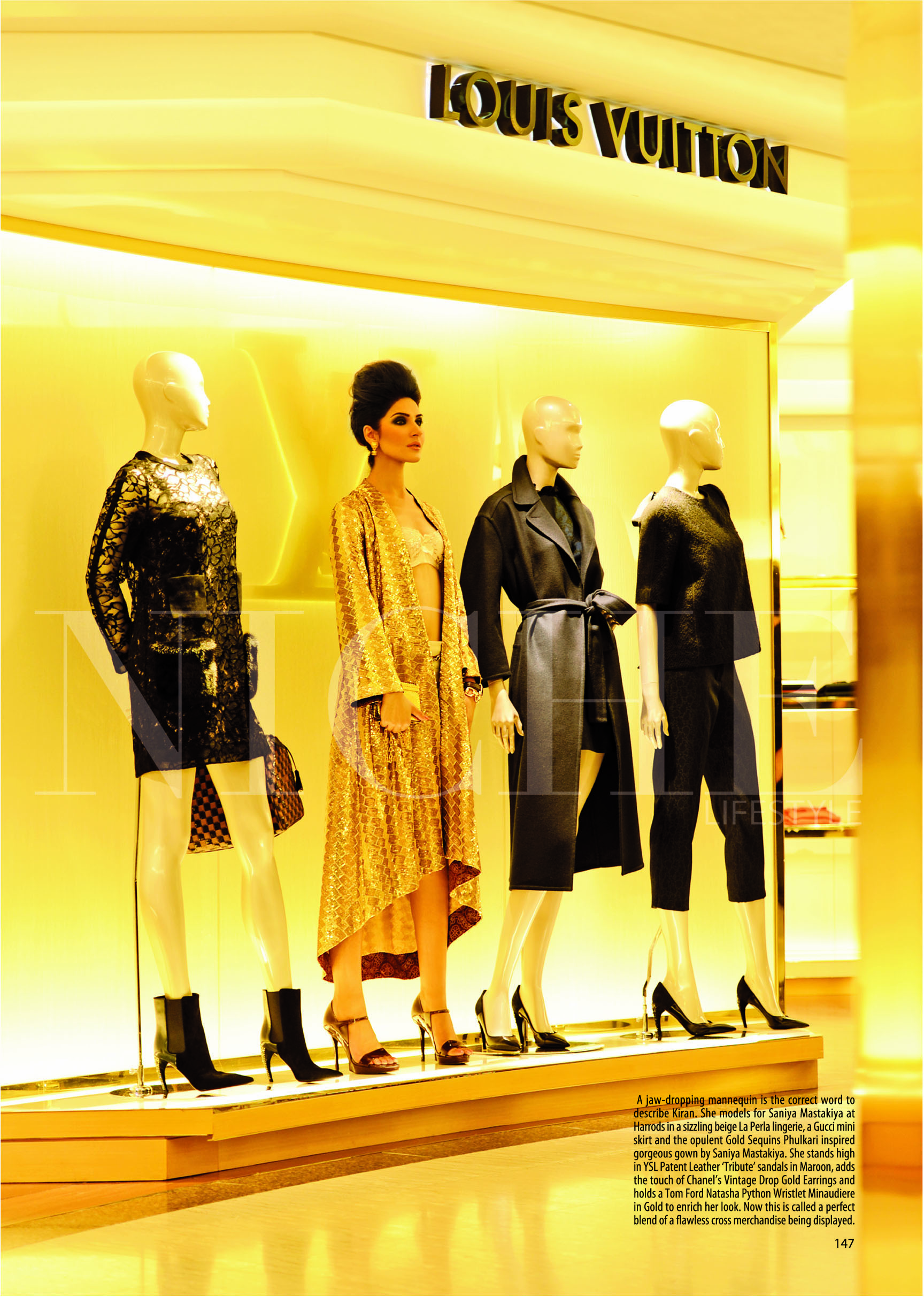 "Daring, bold, innovative and risk taking are a few words to describe their work" says Zainab Malik while remembering this extravagant shoot . Their work was and is very fierce and comes across as something unusual yet appealing to the masses. Featuring Nadia Malik who was flown in especially for this shoot is seen wearing Elan, shot at the Governor House, this was the last shoot of Suzi-the Elephant! The Cake for the shoot was done by Muneeze Khalid and the set was designed by QYT. 
Shahzad Raza highlights how the theme of the shoot was to bring forth a wedding procession, a band bajaa baraat themed band was also arranged for this shoot which was very tough considering the shoot had to take place at the Governor house.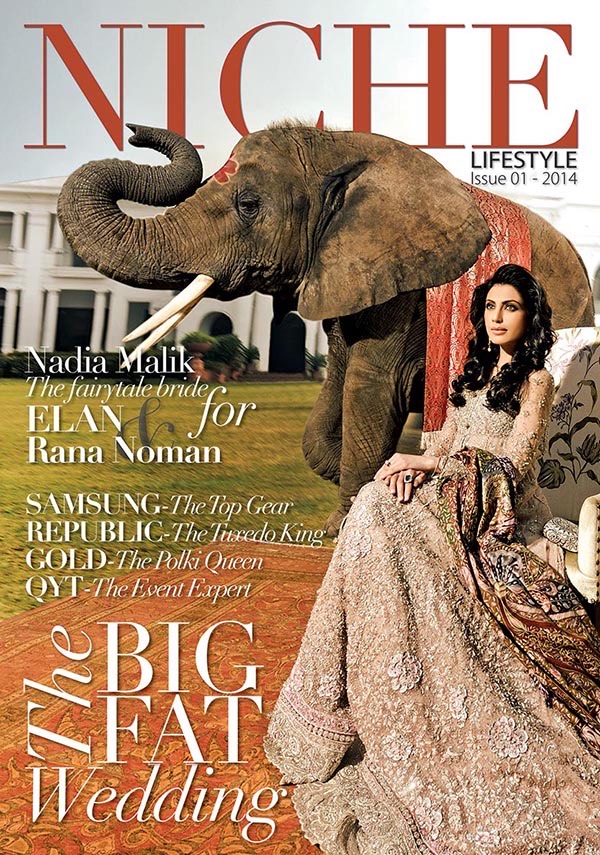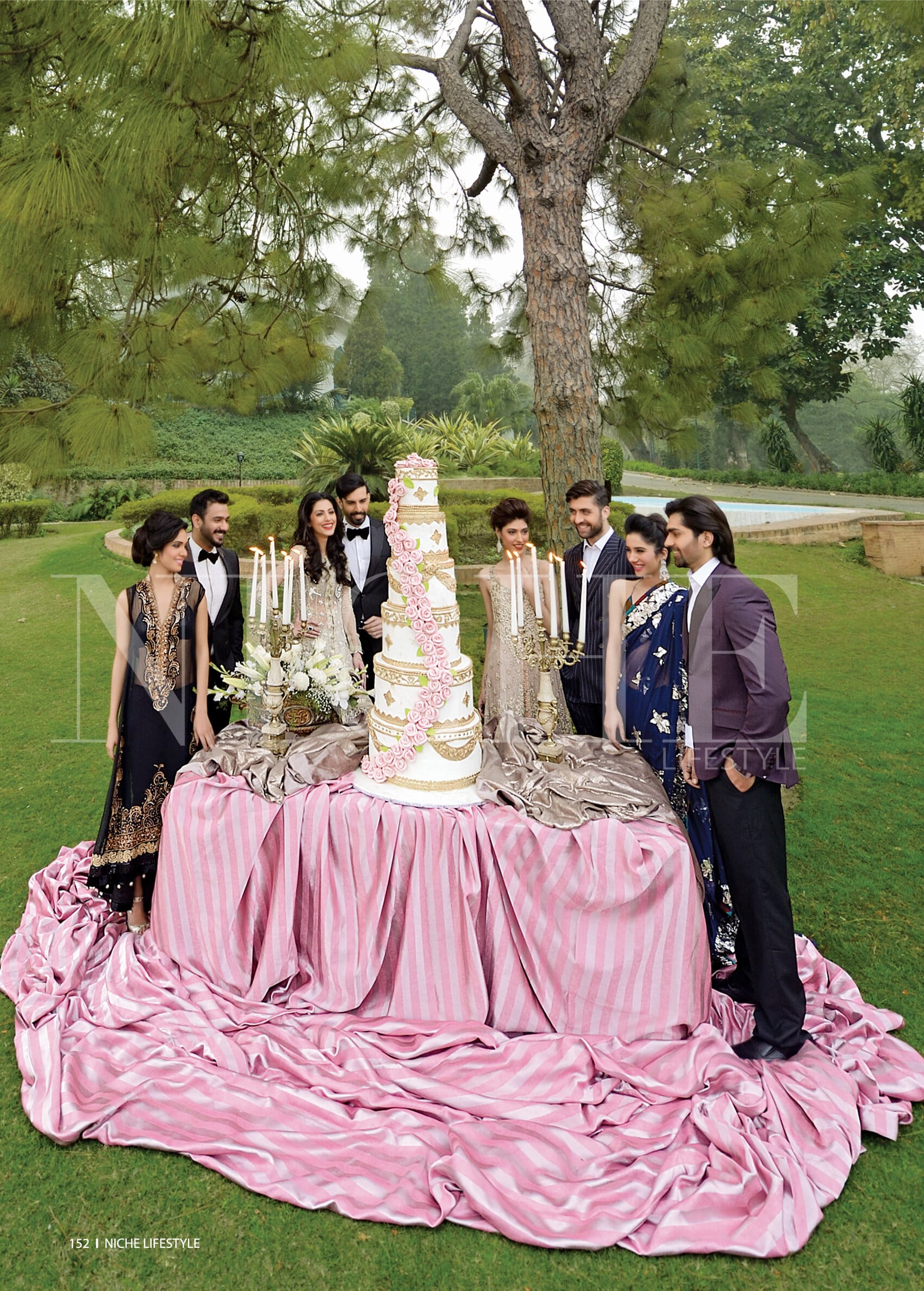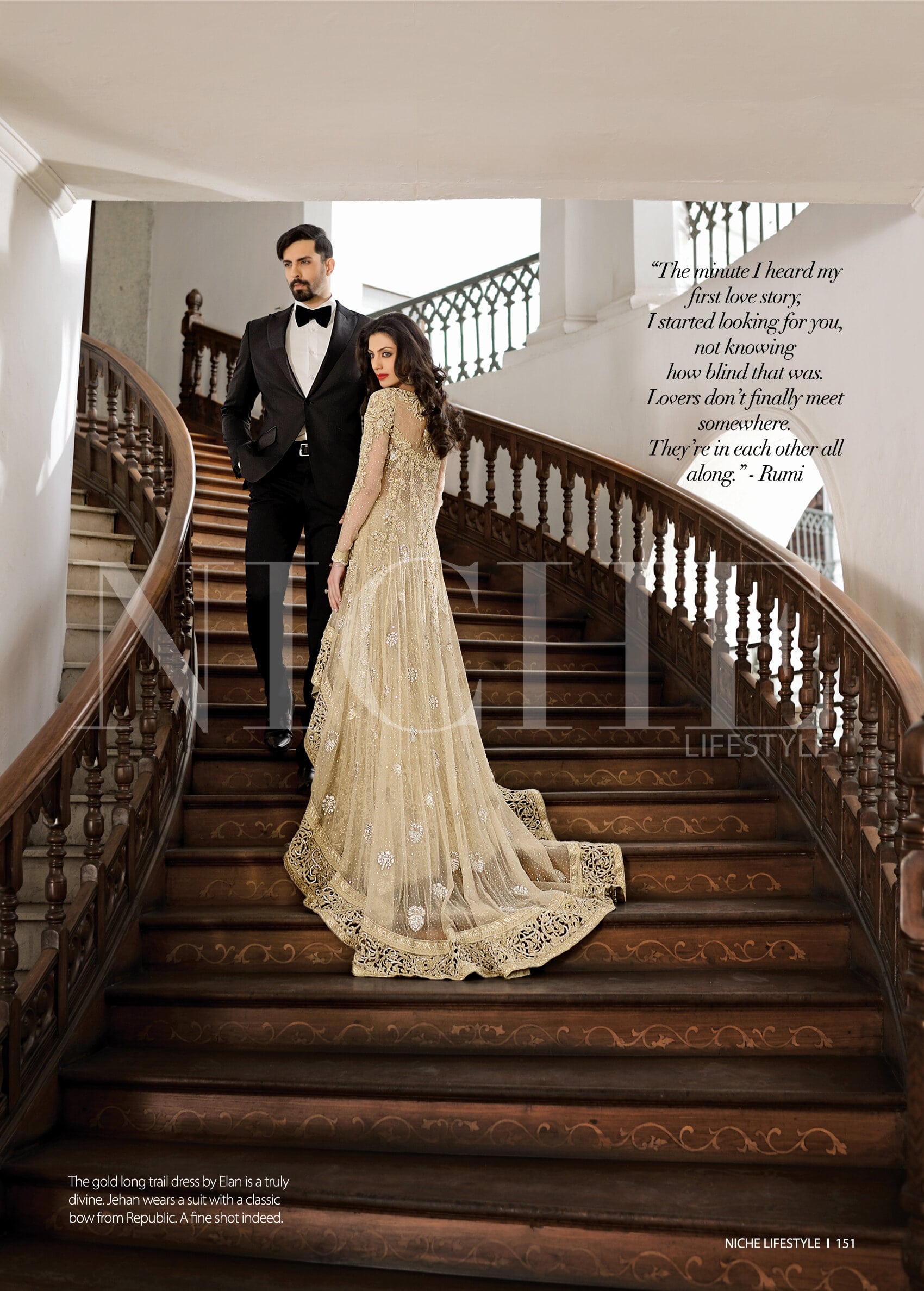 Fouzia Aman staring right back at us while standing tall as East meets West in this shoot. Wearing the ace designer Faraz Manan. Zainab Malik tells us how this was the first time Faraz Manan was venturing into western inspired attires. We always wanted to do a shoot with Fouzia and we especially invited her to Lahore to do this shoot for us. The pictures turned out to be great thanks to the vision of the dynamic duo and the magazine was a hit! Waleed Muggoo was kind enough to lend his farm house for this shoot.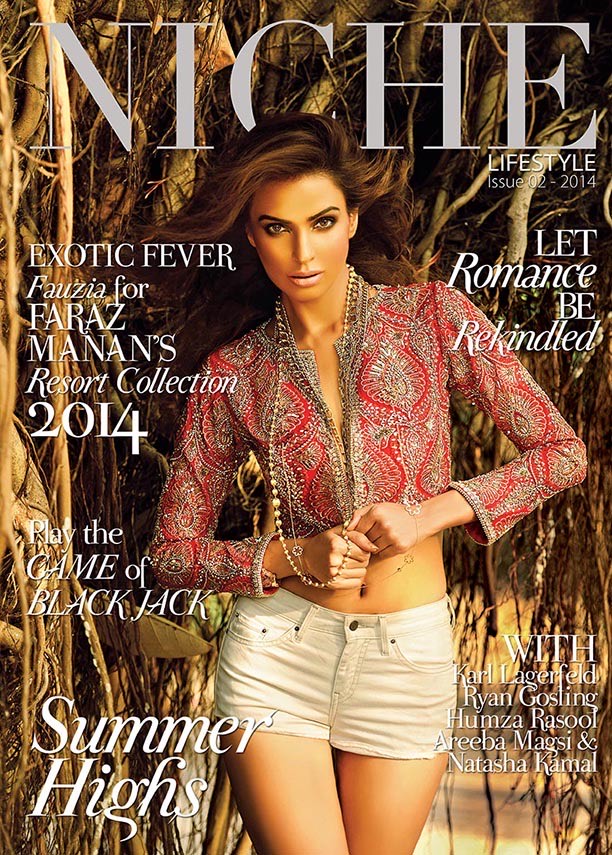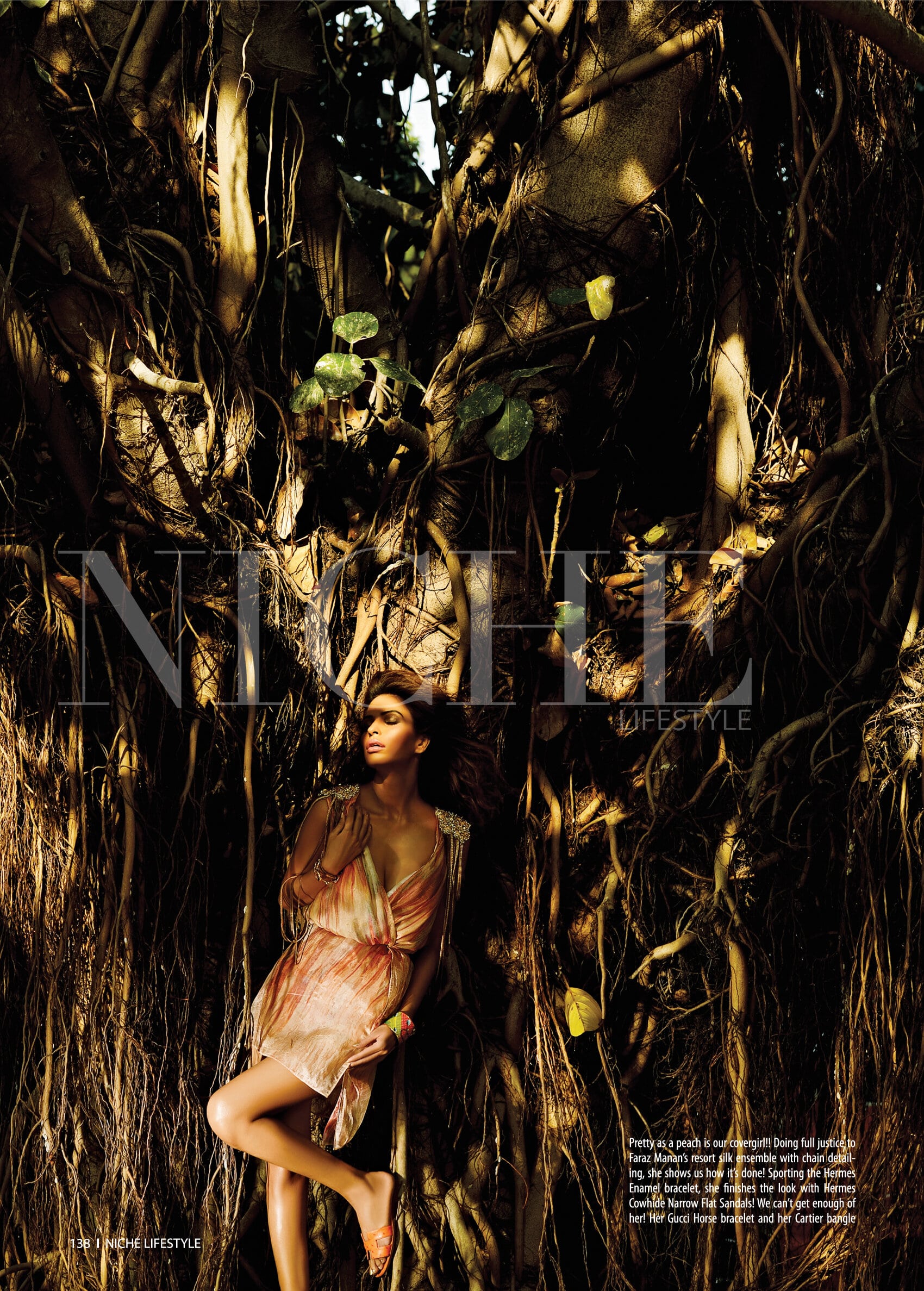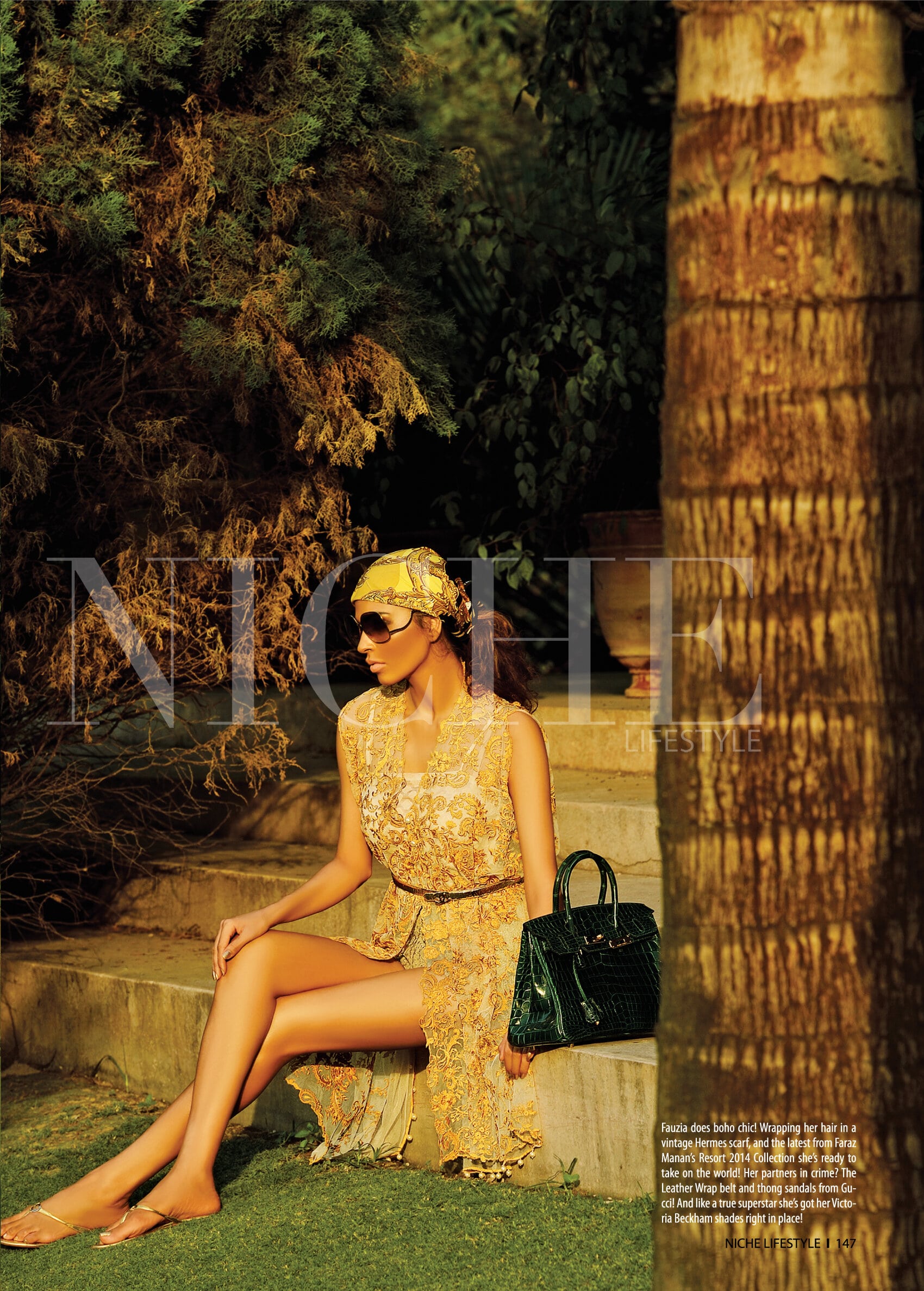 Redefining royalty in this larger than life shoot featuring Nooray Bhatti wearing Fahad Hussayn. This one actually delves into the detail of their work. How they're able to bring forth a marriage of traditional and contemporary artistry so effortlessly to the forefront.
Zainab Malik remembers how this shoot had a very strong story line and the editors actually stepped back and let Fahad tell his tale about the Nautanki Rani. We had a great team of 10 models for this shoot that did exemplary work.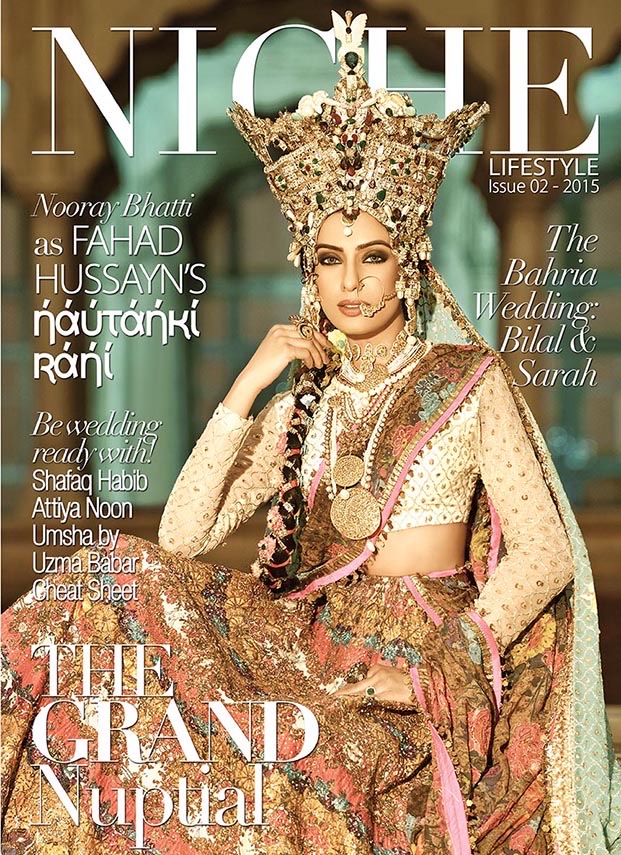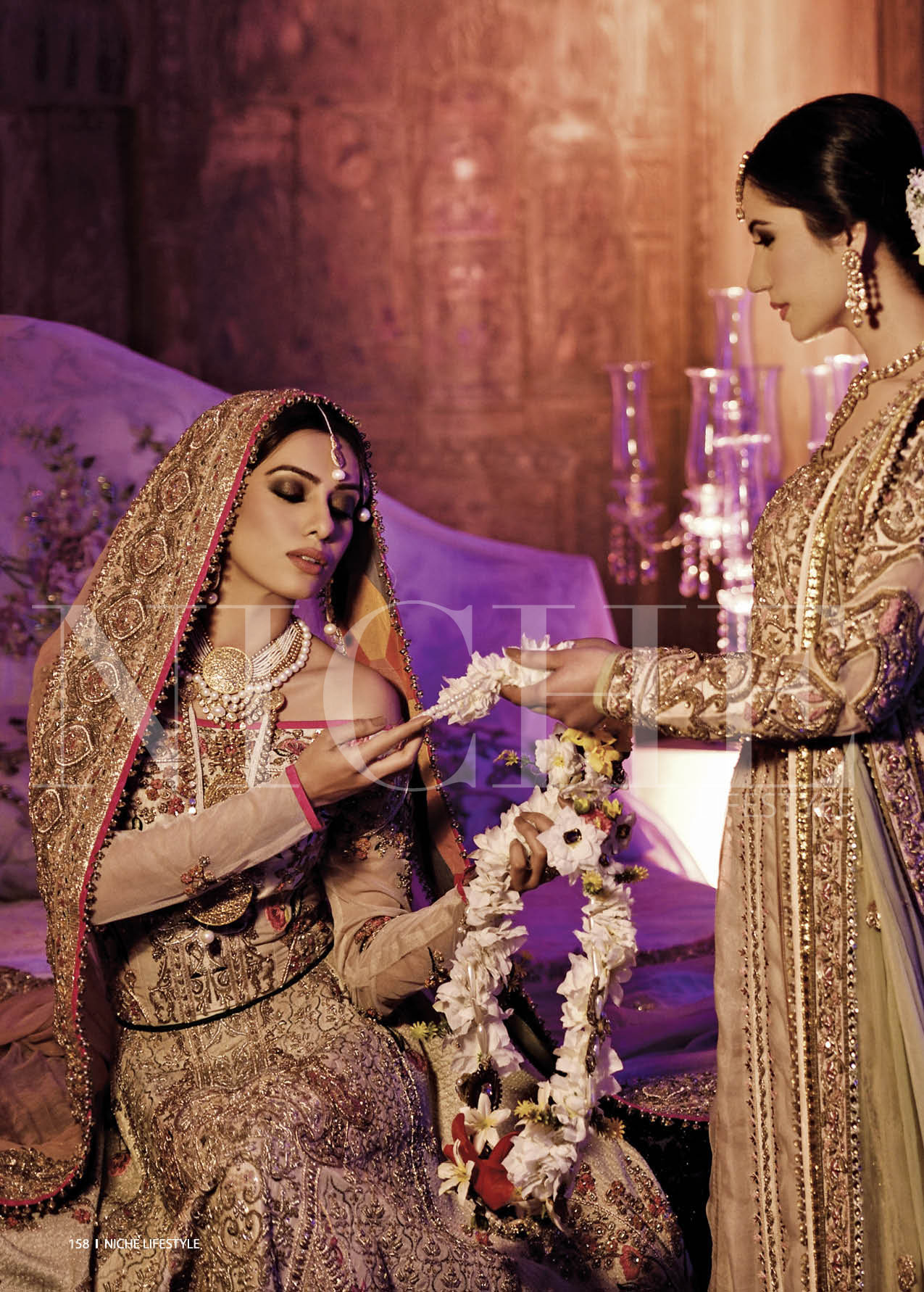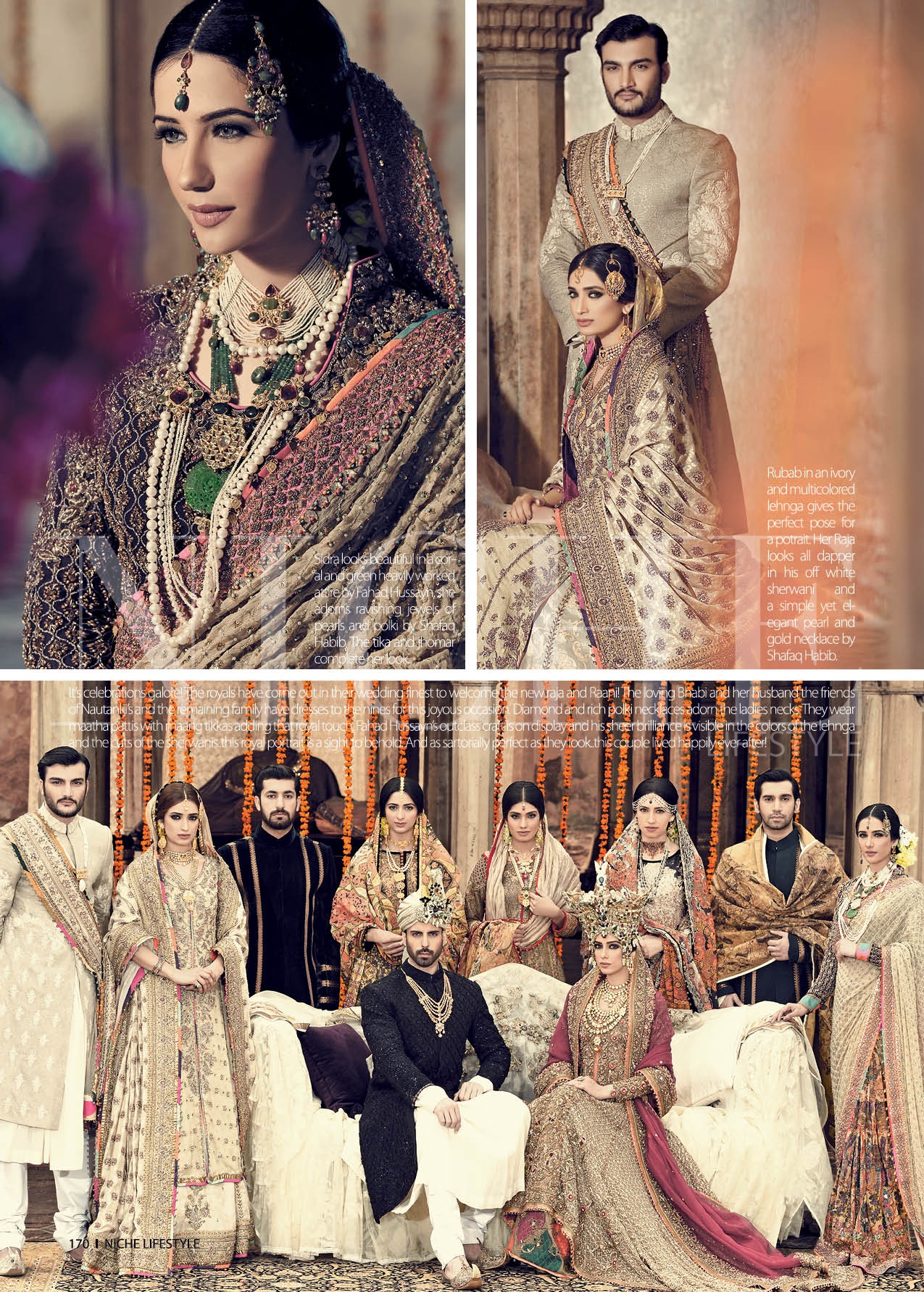 Featuring Sabeeka Imam in this larger than life cover in Gulshan Park a year before the blast. Sabeeka is seen wearing Natsha Kamal and Sania Maskatiya. This shoot tried to personify spring and clearly achieved the goal!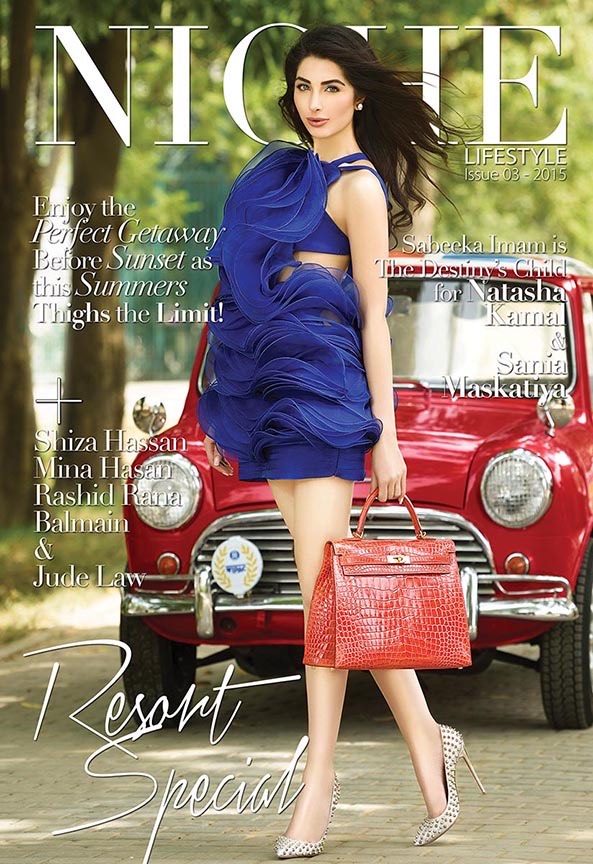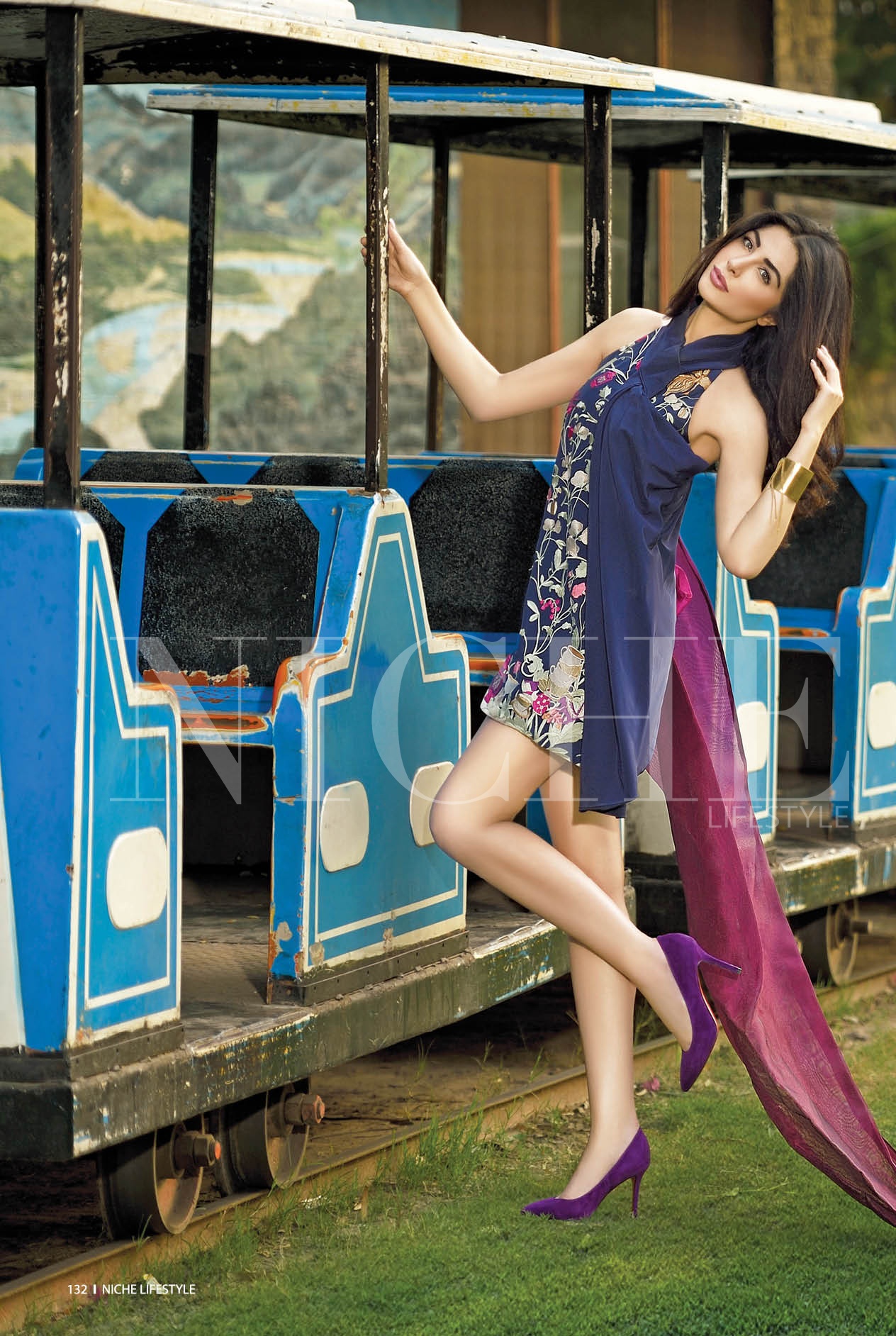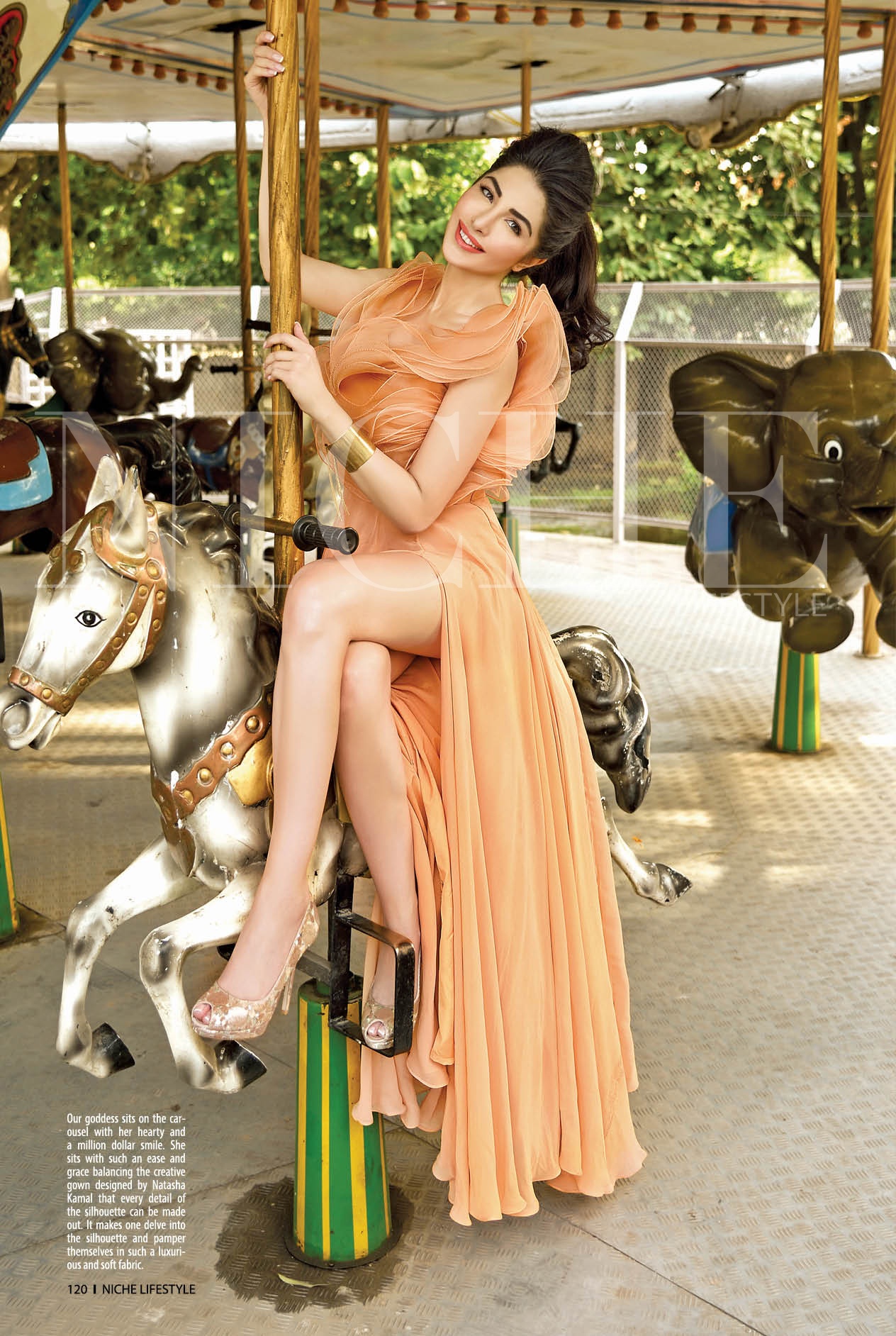 Featuring Amna Ilyas wearing Umar Sohail and Amrapali, bringing the traditional bride back in action with this one. This location for this shoot was where the movie Bol was shot. As always, having no stylists meant the editors, and Ather Shahzad had to take charge and highlight the swan residing within the model.
Zainab Malik reminds us of an interesting incident that happened on the set" So we really thought that Amna needed red mehendi on her hands but we didn't have any so Shahzad Bhai used a red marker and made a temporary circle on her hand to look like mehendi!"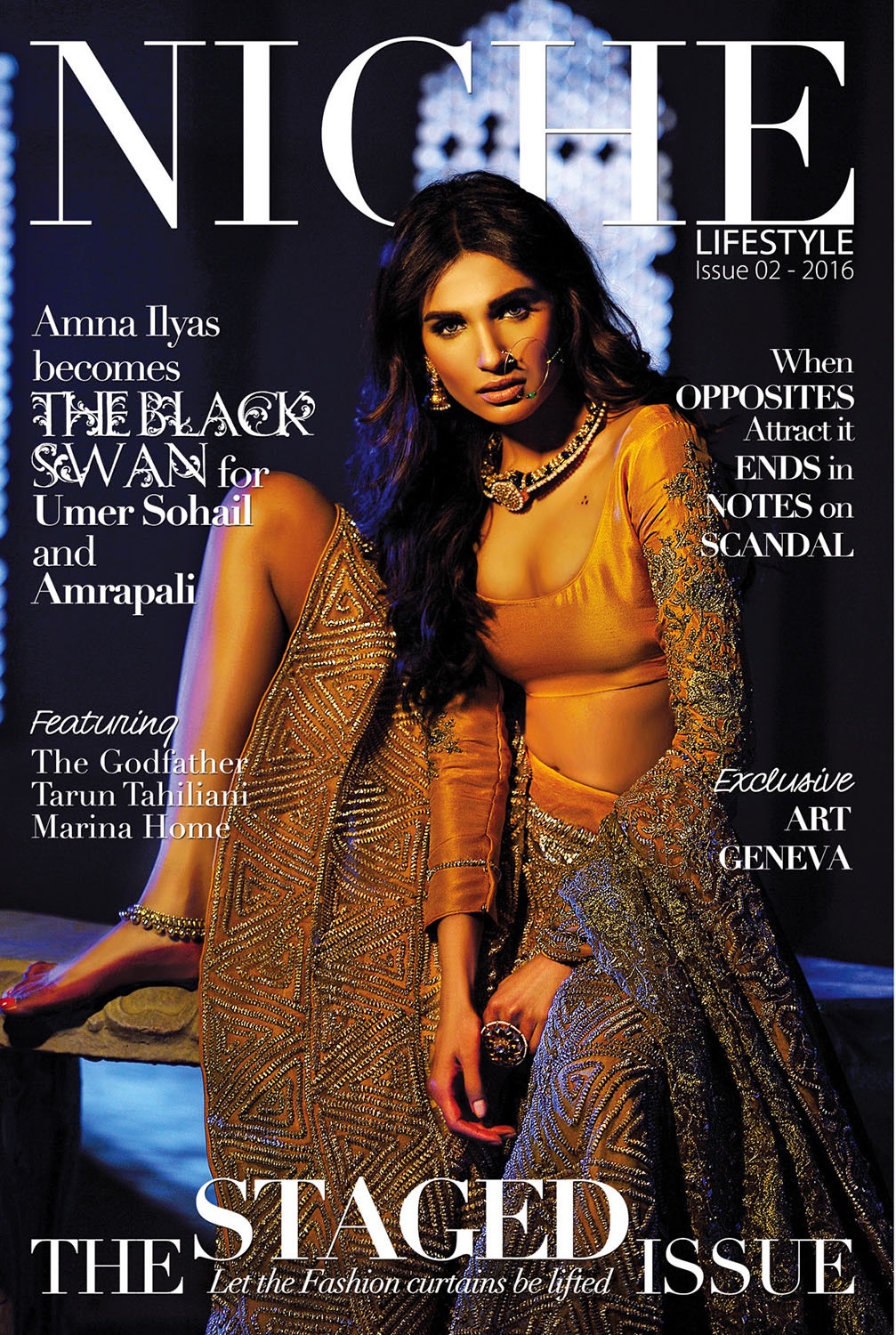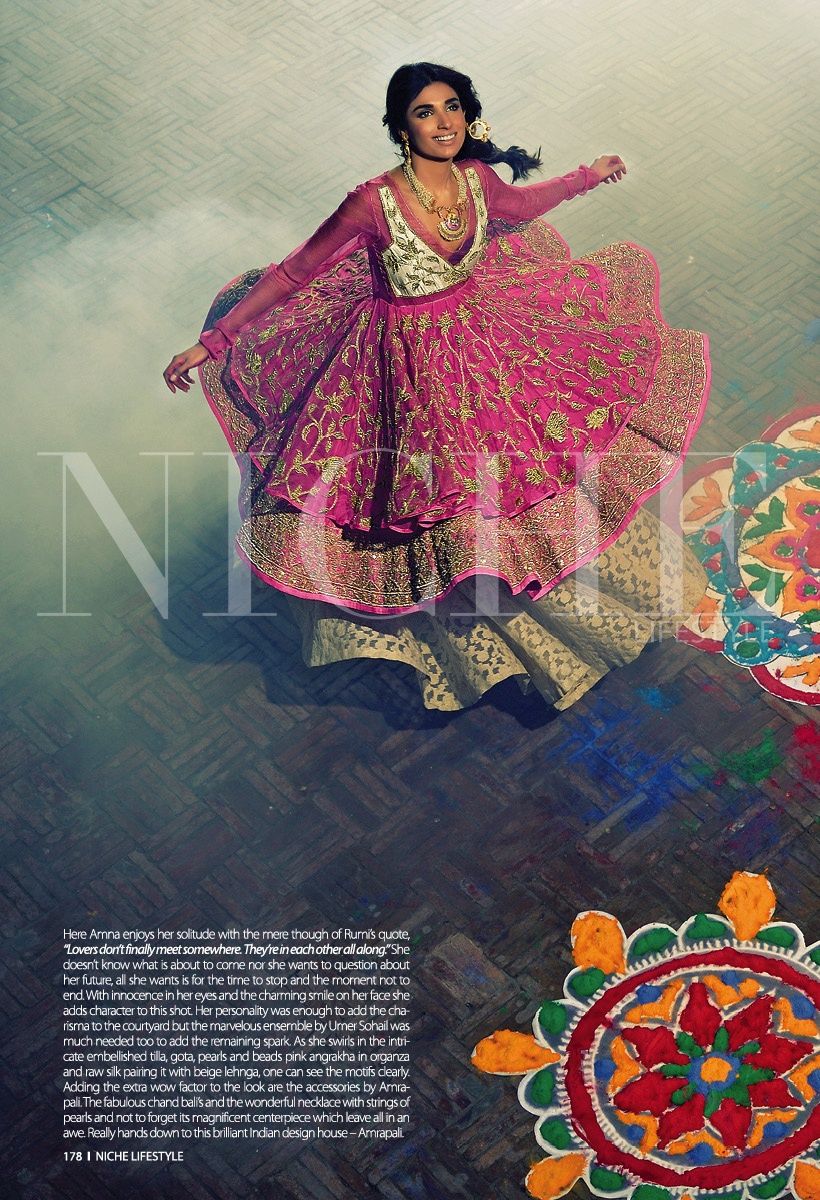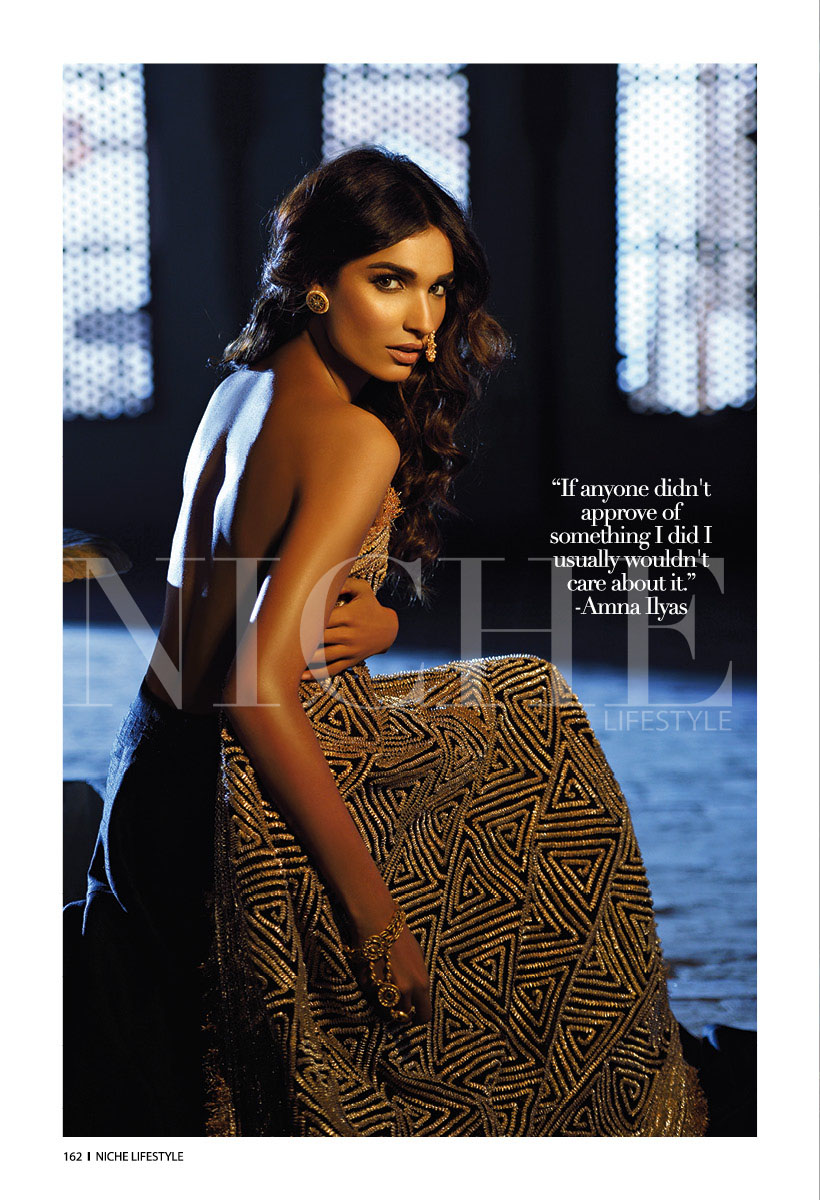 The Dobara Phir Se team had a gala time with us shooting for this very peppy shoot right before the release of their movie. The cast was so much fun to work with and it clearly translated in the shoot says Zainab Malik. Dressed in Pepe Jeans the team looked like a million bucks and more!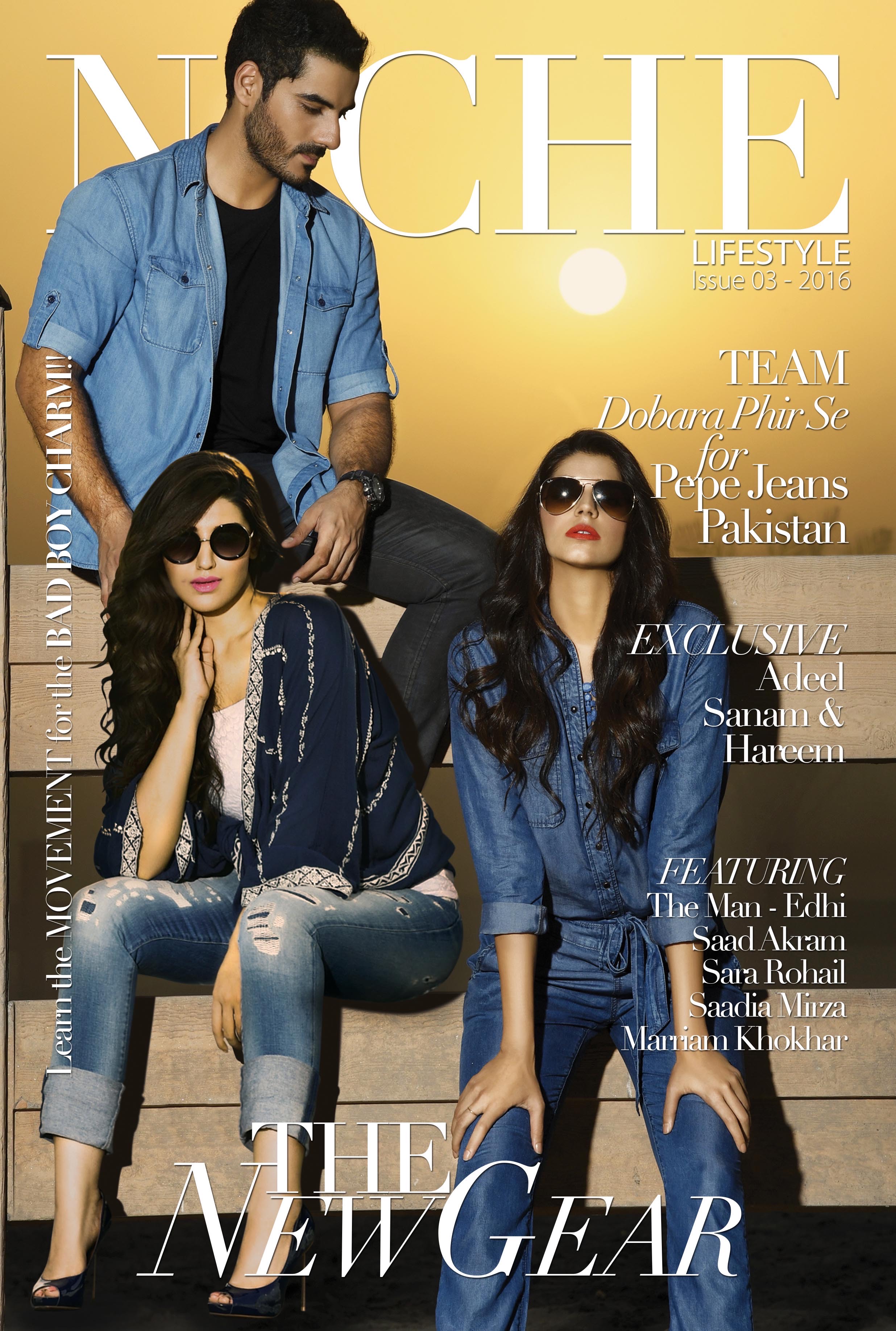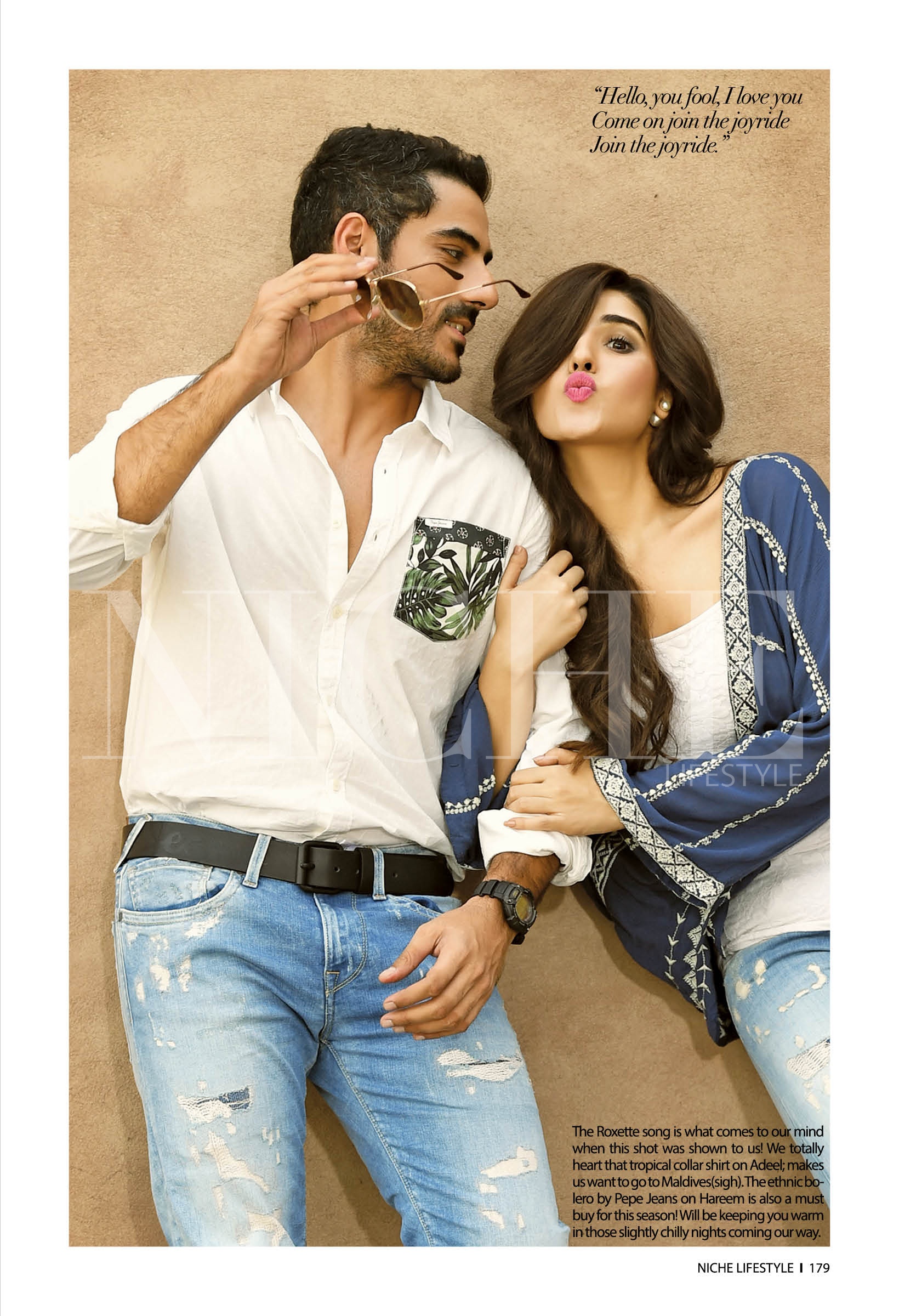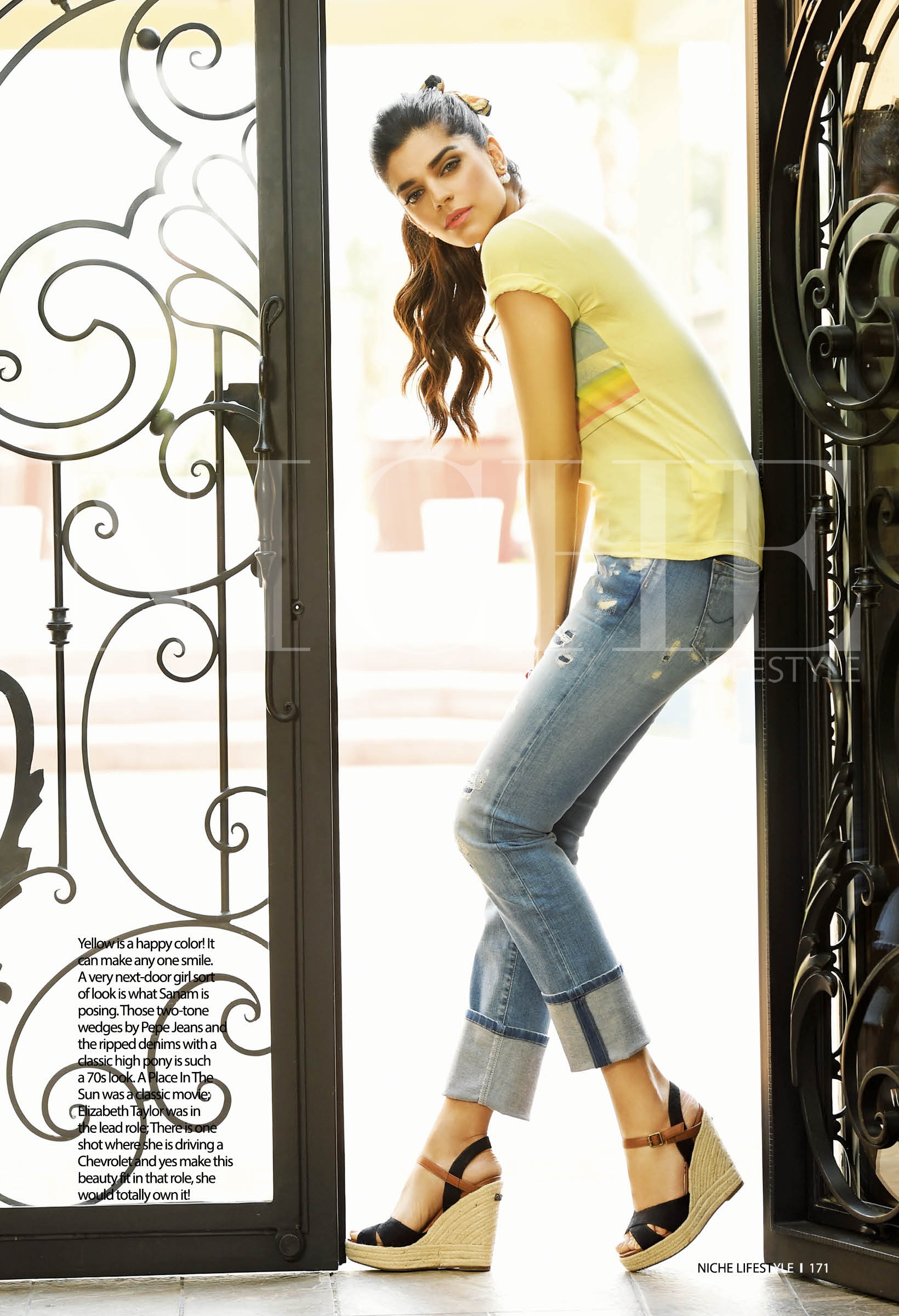 Crisp yet romantic, subtle yet alluring, this shoot was all about pushing the boundaries and yielding the best results courtesy the best men in town. This Mr and Mrs Smith inspired shoot took place at Nishat Hotel and was done when both Kiran and Shaan were shooting for Zarrar the film narrates Zainab Malik. Our Editor in Chief Pashmina Malik played a major role in this shoot and translated the vision effectively.
Shahzad Raza narrates how we tried anything and everything for this shoot and the results came out to be great because we were all having fun and deeply trusted the process!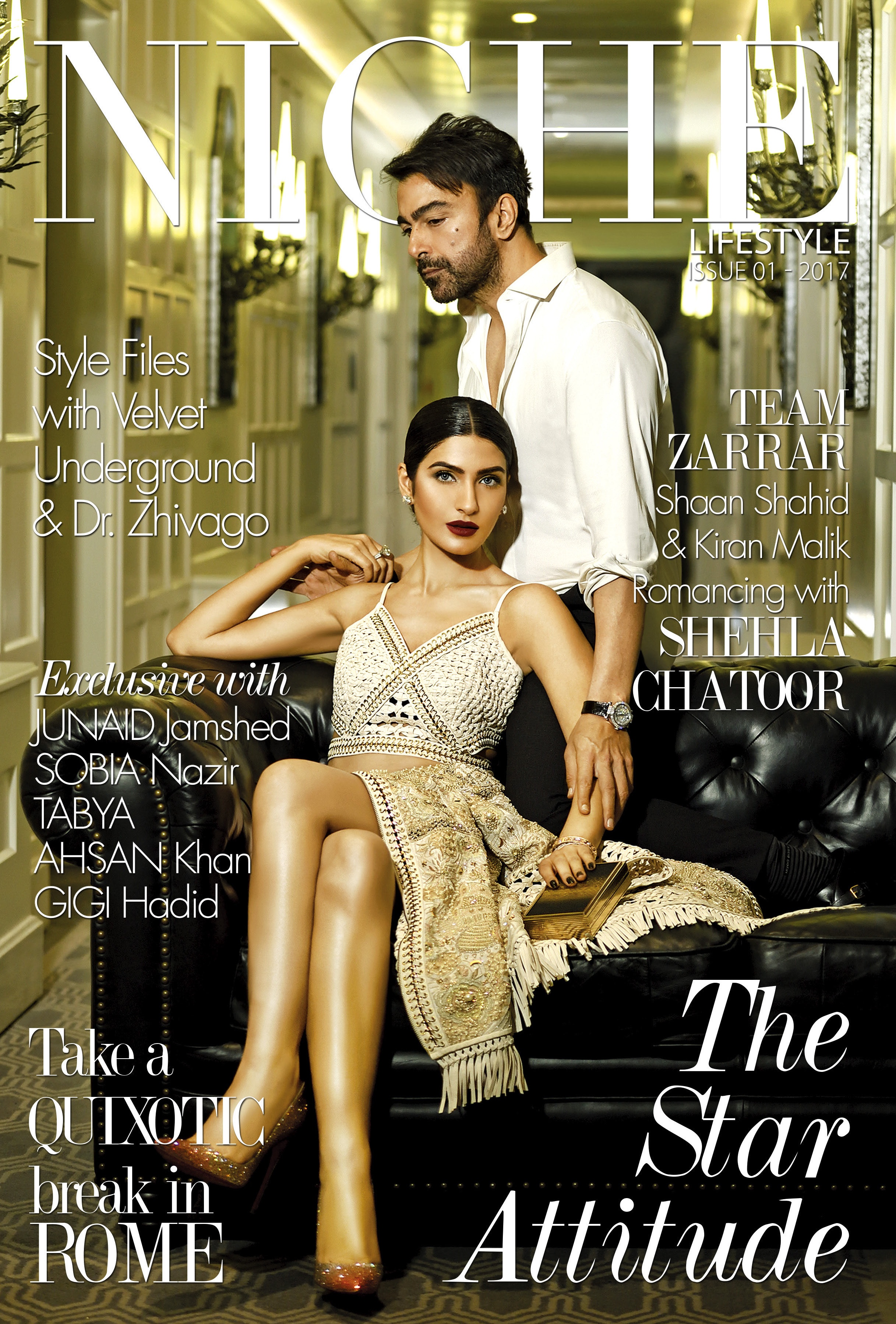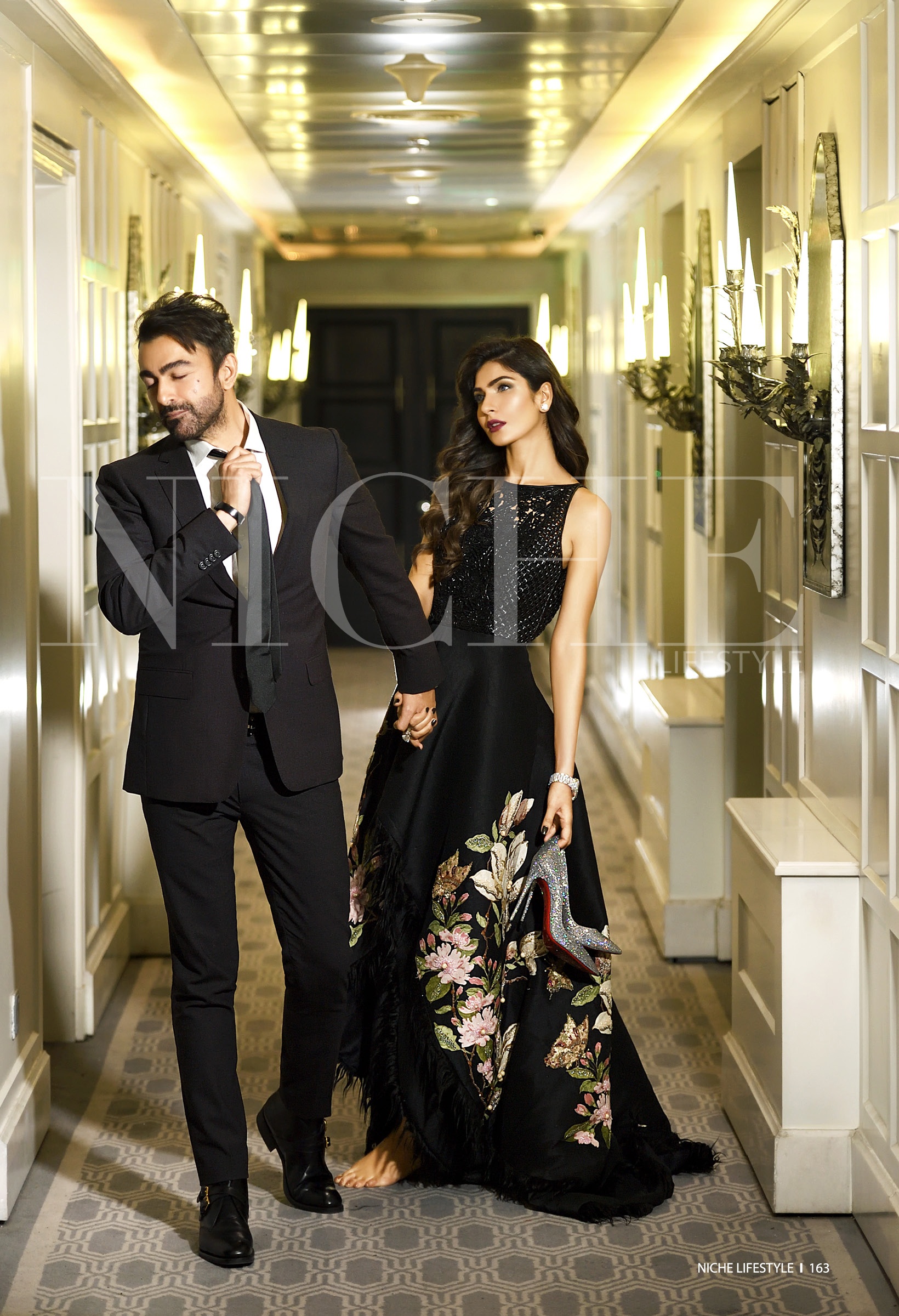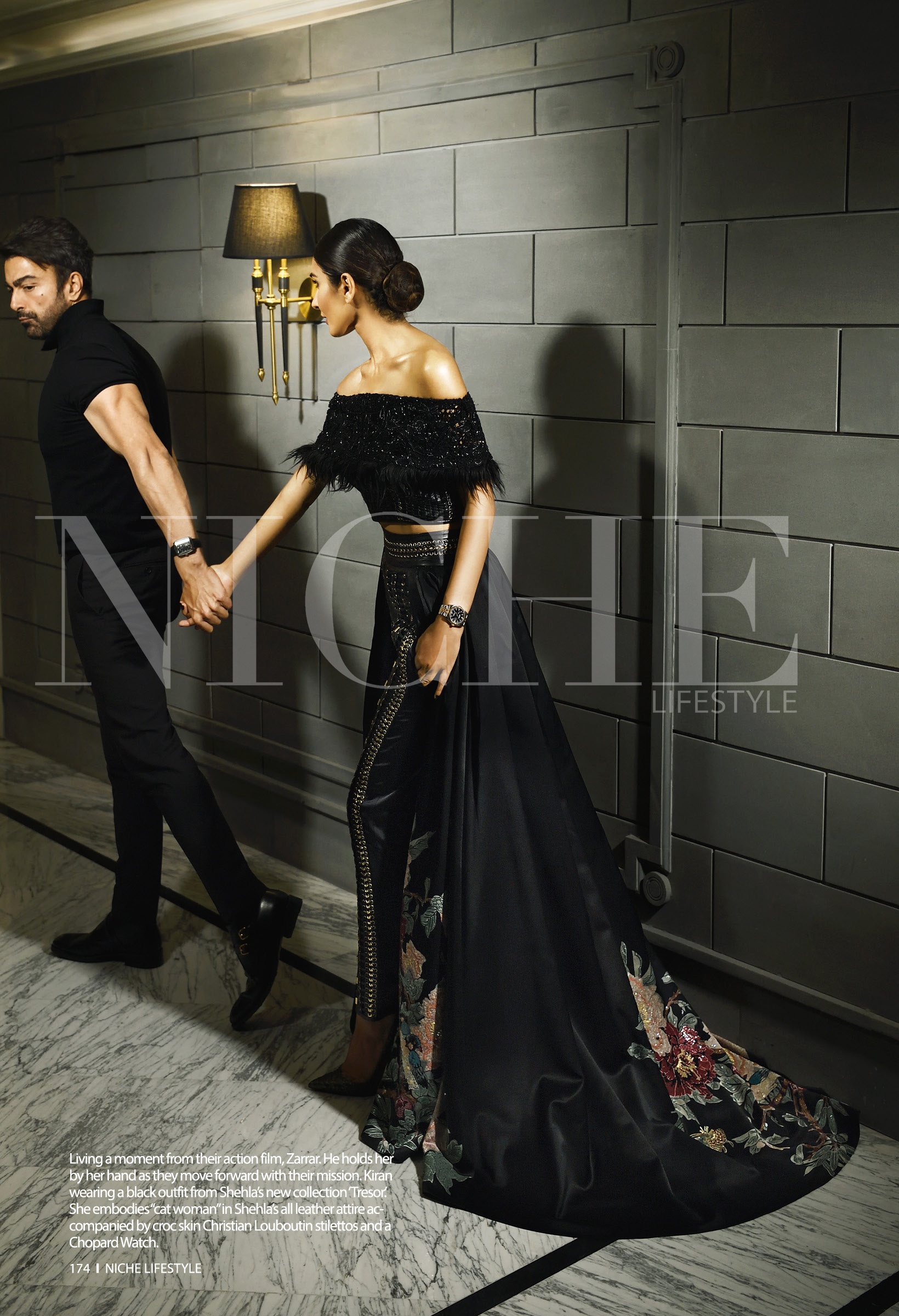 The quintessential modern day bride featuring Rabia Butt showcases the diverse know how of the medium the duo have acquired over the years which comes across rather effortlessly on this cover says Zainab Malik.
Shahzad Raza appreciates Rabia Butt being a real sport in this shoot that happened on the Wagah border in Ramadan in the scorching summer heat wearing Tena Durrani.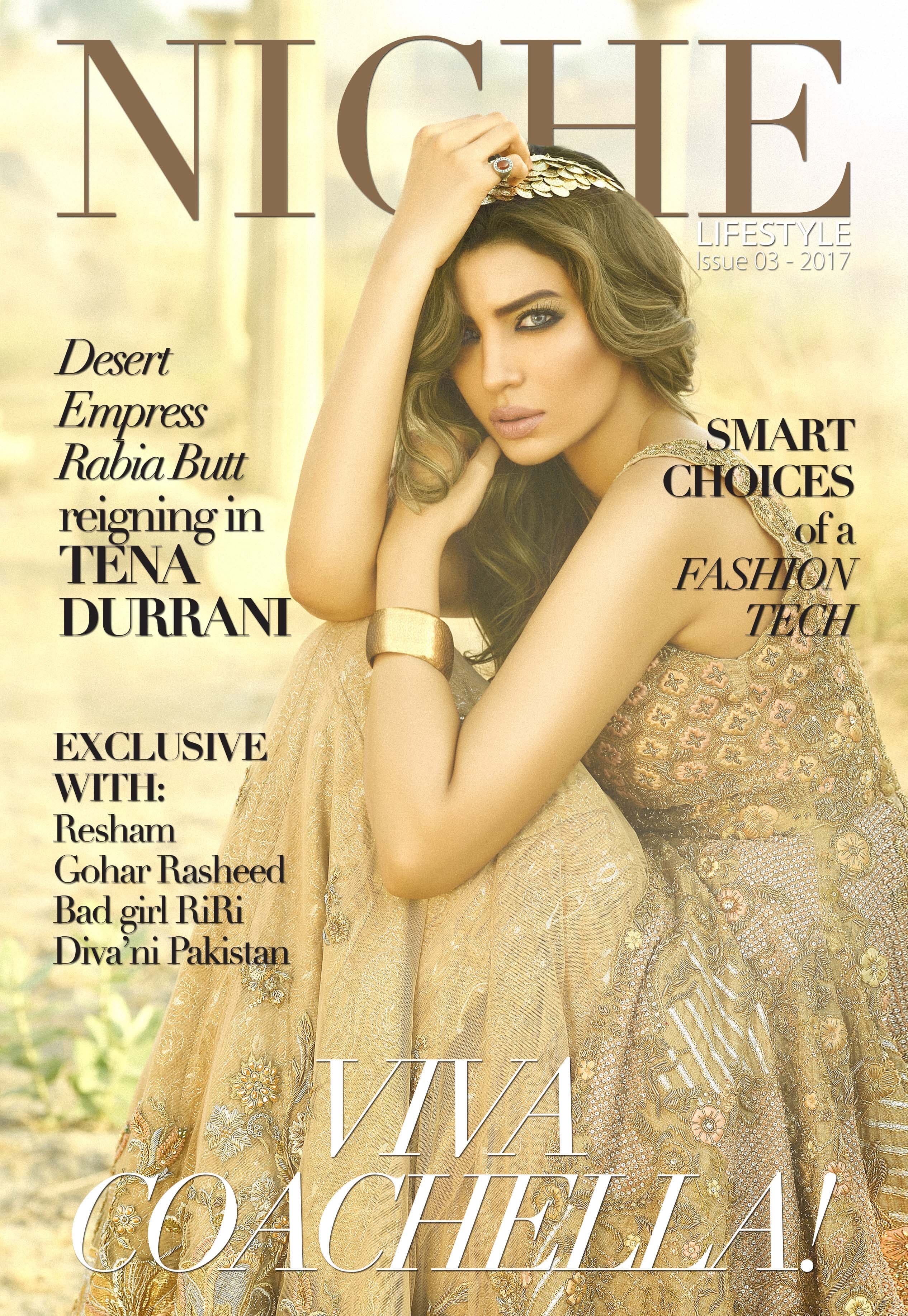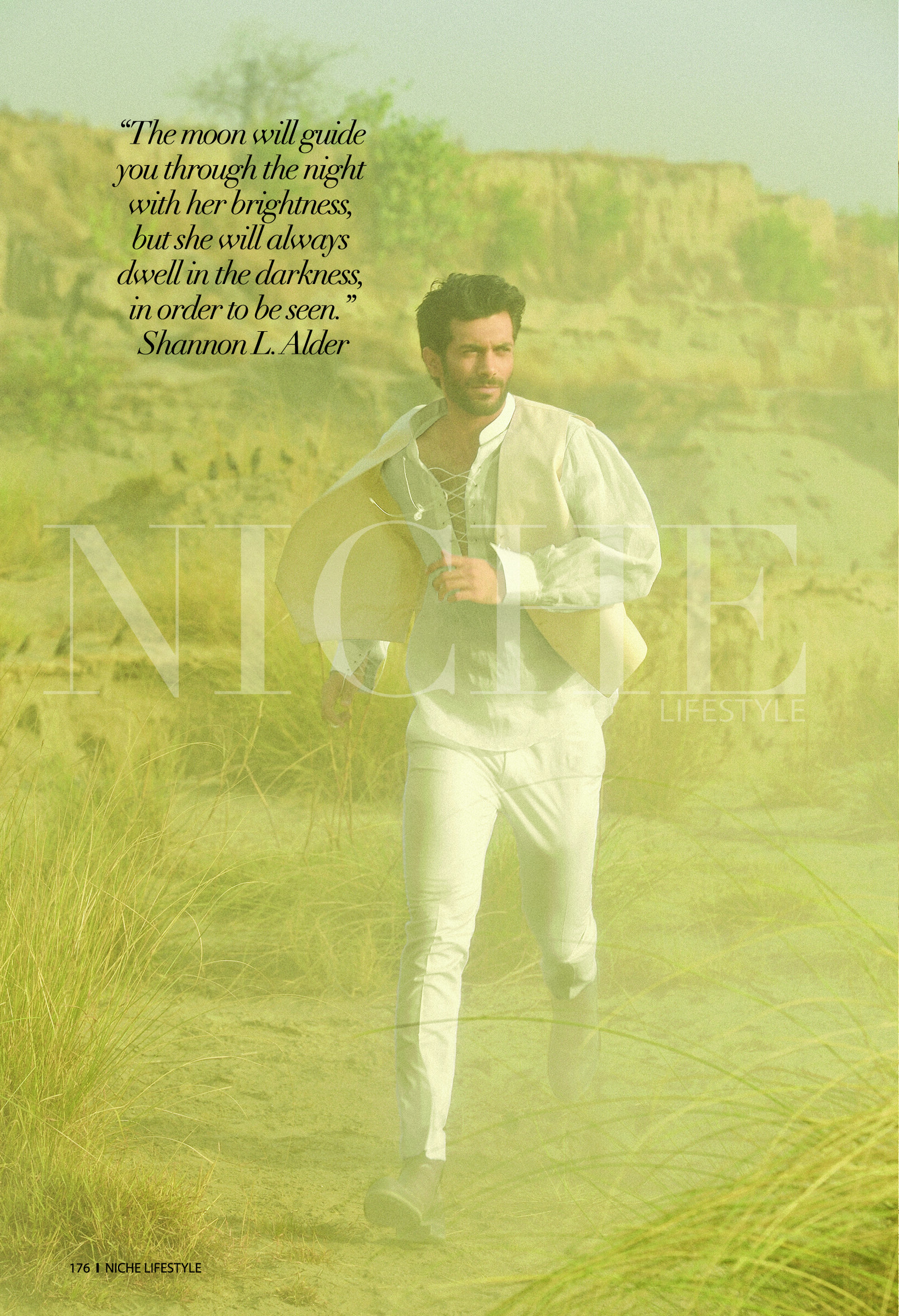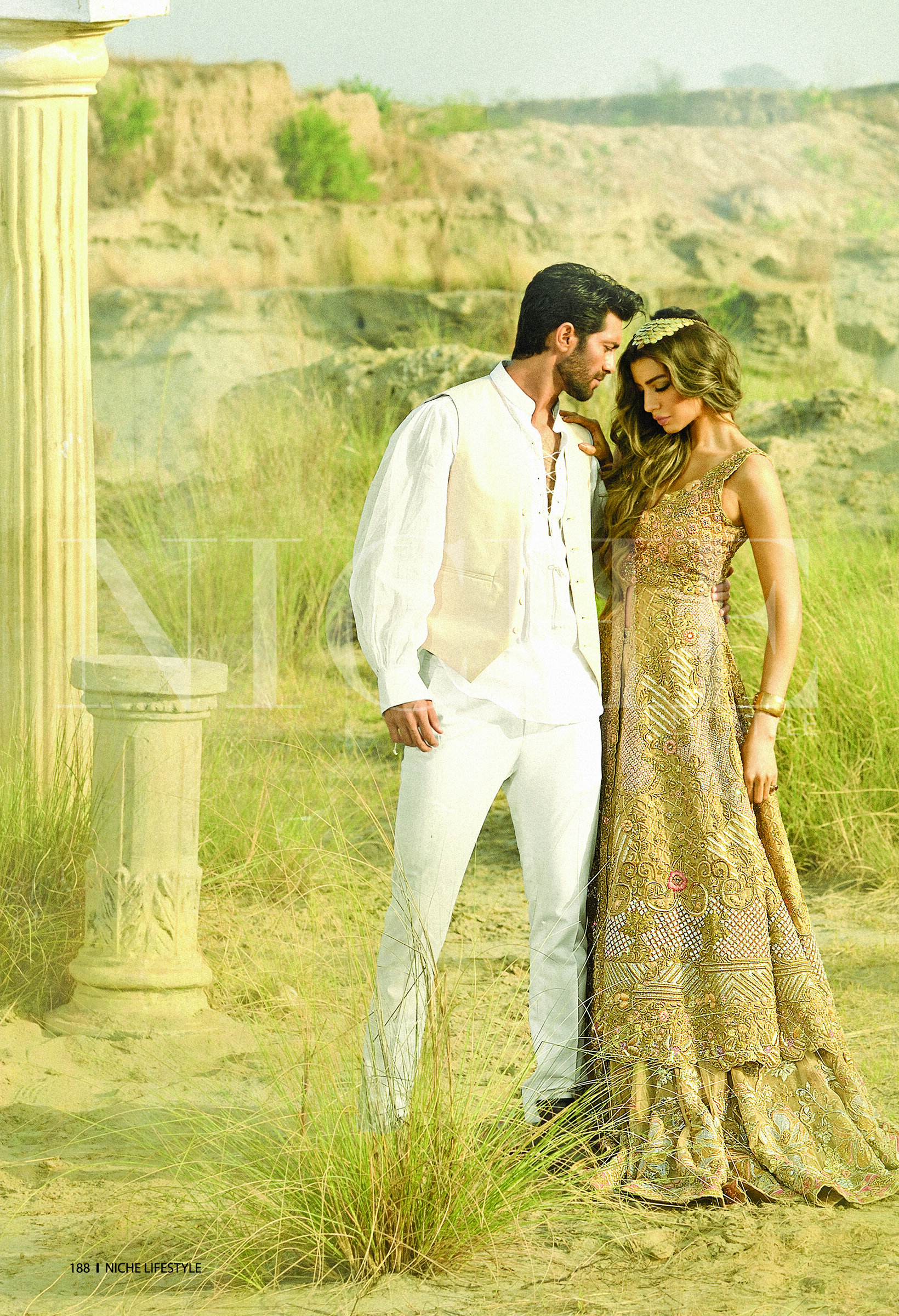 Bringing tropical goodness alive with this feature starring Mehreen Syed in Natasha Kamal. This shoot was shot at Mehreen's own abode after her first baby bringing forth a shoot loved and envied by all says Zainab Malik. Hashim Ali and Niche's Editors took the job of styling the shoot.
Shahzad Raza recalls this one as a happy and peppy shoot where Mehreen rocked like a true star.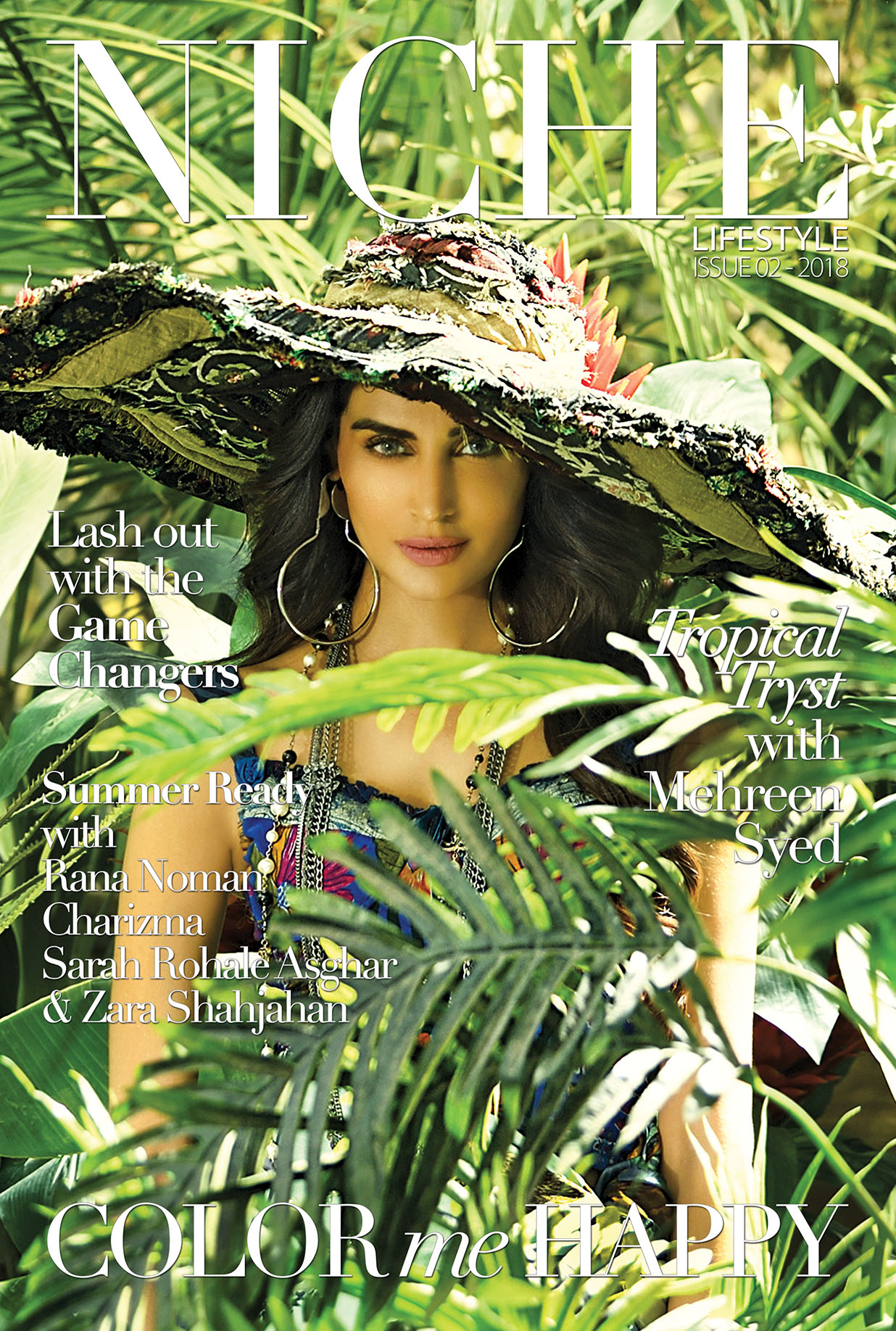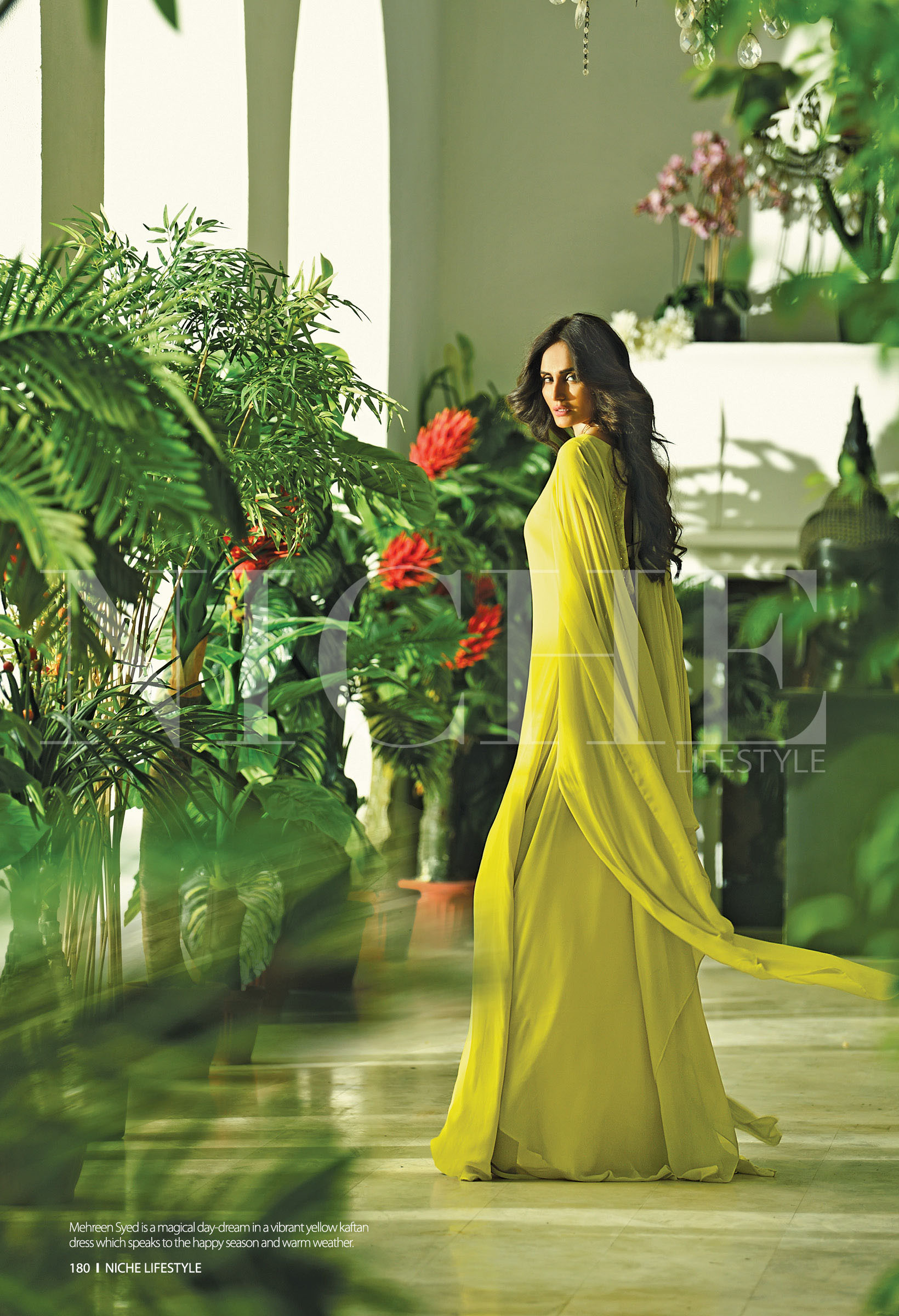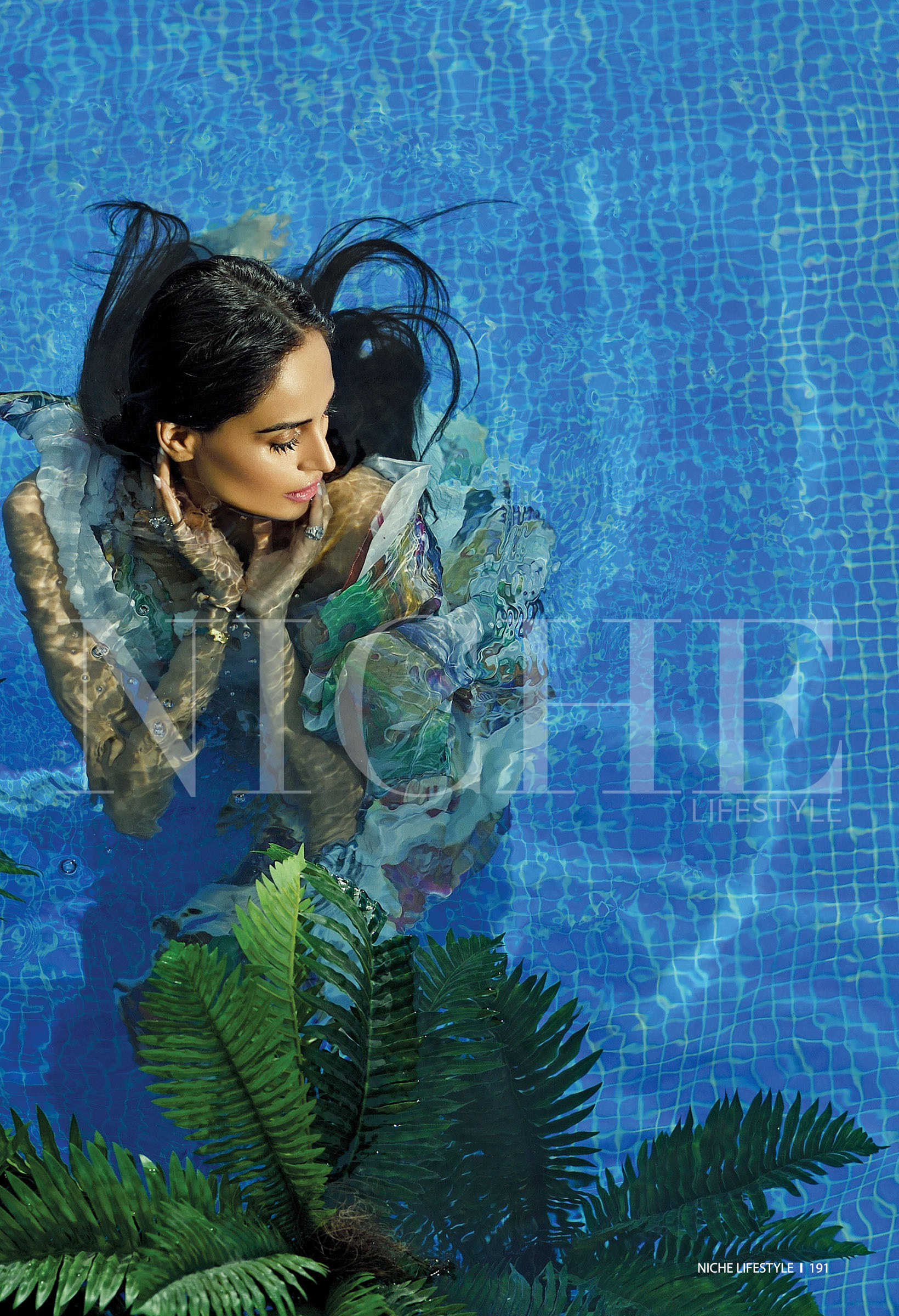 Relentless and a force to reckon with; Ather Shahzad and Niche Lifestyle have shared a strong bond over the years. The duo continue to shine bright in today's day and age as they have in the past decades. Astounding and inspiring…. soaring higher and higher!