The nation is observing the fifth anniversary of the unforgivable and horrific APS attack. On 16th of December 2014, six terrorists affiliated with the banned Tehreek-i-Taliban conducted a brutal attack on the school and killed 132 innocent students and 17 staff members.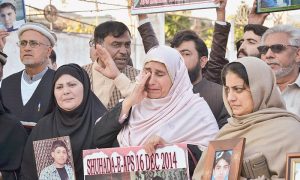 In the memories of their beloved martyred sons, the parents held a candlelit vigil on the APS Shuhada Memorial located outside the Peshawar Archives Library on Sunday. The parents also organised Quran Khwani on the Archives Library's premises and prayed to Allah to rest the departed souls in Jannatul Firdaus.
The Ministry of Overseas Pakistanis took to Twitter to pay a tribute to the victims of the heinous attack.
The smallest coffins are the heaviest to carry. #NeverForget #APS #APSPeshawar #APSMartyrs pic.twitter.com/HQrWSzVDuS

— Ministry of Overseas Pakistanis & HRD 🇵🇰 (@mophrd) December 16, 2019
Parents of the victims expressed their grief and sorrow on Twitter sending chills down everyone's spine!
As a parent, the thought of today is horrifying… many prayers for the parents who have had to endure the biggest loss imaginable…

Hug your kids #APSPeshawar #APSMartyrs pic.twitter.com/Q5jpKNcNcL

— Khurram Qureshi (@qureshik74) December 16, 2019
My son Haris Nawaz Shaheed, brother of @Ahmadnawazaps
16 Dec 2014.
He has shot bullets on his head 💔😭😭#APSPeshawar pic.twitter.com/RIR3wV3P2j

— Muhammad Nawaz Khan (@MuhammaddNawaz) December 16, 2019
Pakistanis all over the world are paying tributes to the victims via tweets:
5 years ago butchers attacked our kids at #APSPeshawar
150 people including 134 children were martyred.
Today is the day to remember the families that sent their children to school&not into a battle zone.
..to resolve that never again this should happen to any child.#APSMartyrs pic.twitter.com/b5dVJB9ZVv

— Raza Ahmad Rumi (@Razarumi) December 16, 2019
A picture made by a girl who Lost her brother on 16 December 2014 Peshawar school attack 💔
A picture Speaks a Thousand words.#APSPeshawar pic.twitter.com/opxpGSPNHp

— Sohai Khan (@erozgar1) December 16, 2019
Words of a mother, who lost her child in pashawar school attack#APSPeshawar pic.twitter.com/Rt7w7MxPH4

— Aبdul غhaffar (@cllmeabdul_) December 16, 2019
https://twitter.com/AA__MAZA/status/1206445752970600449
December 16th Never forget. Never forgive. #APSPeshawar 💔😭 pic.twitter.com/mdbil8SrVS

— FAISAL (@faisalAFRIDIAN) December 16, 2019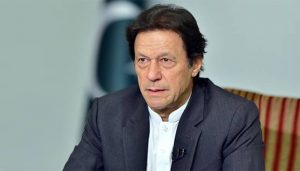 Prime Minister Imran Khan also expressed his deepest sympathies for the APS attack victims. The PM was quoted saying, "deepest sympathies from me to all those affected by the tragic event in Peshawar."
In the wake of the attack, a number of activities and functions will be held across the country to remember the sacrifices of innocent children. A special function to pay tribute to the martayed students and teachers of the school has also been arranged in Army Public School Peshawar.