Pakistani VJ and actress Anoushey Ashraf recently took to her Instagram account to name & shame creeps sliding inappropriate messages in her inbox, and we want to applaud her for this one!👏
Name and shame them to make sure they never do it again!
Anoushey took it upon herself to to publicly call out the predatory behavior of an internet user harassing her with disgusting, uninvited advances, making his account known to all her followers. "Had I not said anything, he's going to do this to vulnerable women, younger girls…" said the brave actress.
View this post on Instagram
"Every woman has been harassed, objectified, vilified or been catcalled in her life"
Inappropriate, sleazy and uninvited messages are something all women regularly encounter in their inbox. There is  hardly a woman who will claim to never have received such a message, and mostly we just let it pass by. But because, like so many other things, women take it upon themselves to be the bigger person and just let it go by, the men sending these messages feel entitled to send more and more disgusting, distasteful and disrespectful content our way! The messages sent that were sent forth Anoushey Ashraf's way are just an example of this: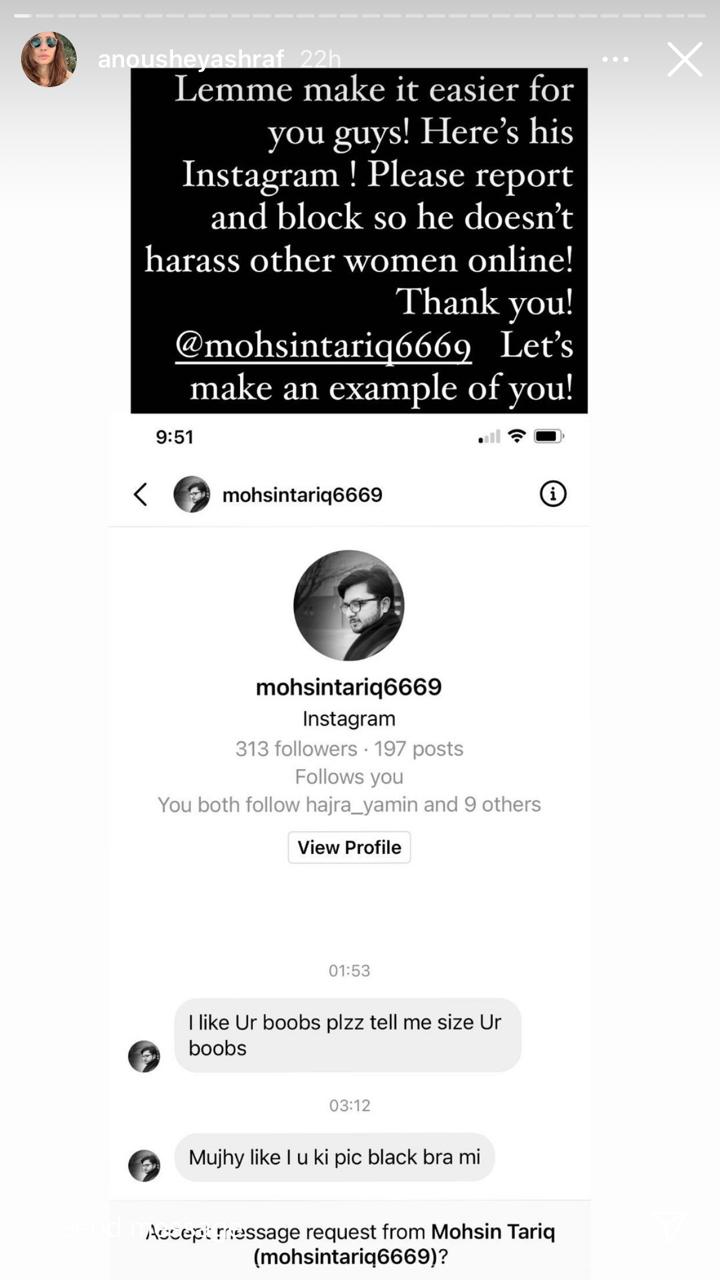 Towards the end, the actress also urged men to look out for the women they know and just raise better men in the future, cause the current ones really aren't up to the mark! 🤷‍♂️