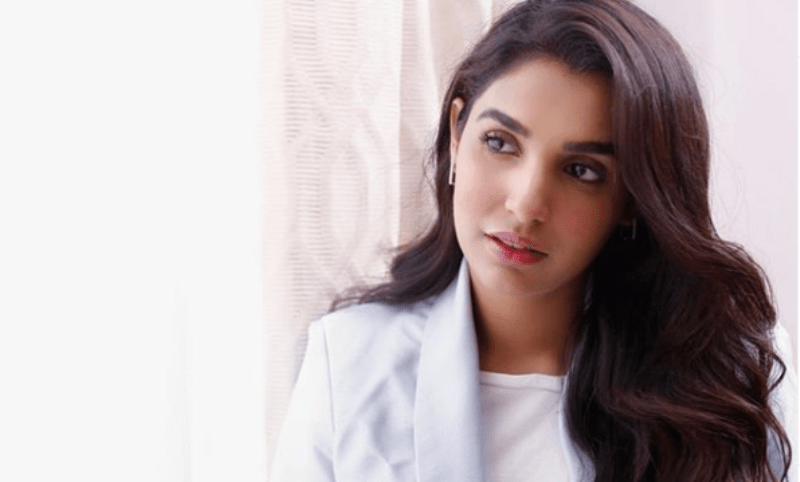 Amna Ilyas has been making headlines lately and has Twitter's attention. The model-cum-actress recently decided to take a dig at Ayeza Khan after the Mere Paas Tum Ho actress partnered with a fairness cream for an ad. She called Ayeza Khan out for promoting a whitening cream and crediting her success to it. Watch the video she posted on her Instagram below:
https://www.instagram.com/p/CGK5subH5Lj/?utm_source=ig_embed
Watch the original ad featuring Ayeza Khan below:
In latest news, a conversation between the two actresses has gone viral on social media as of today. Apparently Ayeza Khan left a comment on Amna Ilyas's latest video in which she addressed the backlash she was getting after an old video of the model resurfaced on the internet in which she is seen body-shaming model Amina Haq.
Ayeza Khan advised the model to 'not indulge in this mess' and at the same time sent her best wishes and love.
https://www.instagram.com/p/CGb0n9ghwry/
Here's how Twitter is reacting to the whole fiasco:
Amna Ilyas Just Mocked Ayeza Khan's Latest Ad & It's Hilarious!

— Bizma Gul (@BismaaGul) October 14, 2020
Amna Ilyas is literally begging for attention

— Tayyaba (@tayyabaw_) October 17, 2020
Amina Haq didn't even say a word all these days and Amna Ilyas herself revealed who she is 🤢 Who's handling her PR?

— Sudrish Khan (@SudrishK) October 17, 2020
I hope lifestyle blogs will stop lauding Amna Ilyas' "fight against colorism." It's all performative bullshit. And she seems pretty darn proud of it.

— Fatimah Mazhar (@FatimahMazhar) October 17, 2020
Theek hai I agree with Amna Illyas people do change with time but phir bhi 500 rupay kaato overacting ki. 🙄

— Nayabb (@itsnayabb) October 16, 2020
Amna Ilyas is really a one messed up person. I can't believe I used to admire her. But she so needs to learn manners and basic concepts of apologies.

— S | Darkling Supremacy 🌘 (@ssabasays) October 16, 2020
Twitter doesn't seem too happy with the model right now – rather seems disappointed! While we hope to see matters settle soon, we would love to hear what your thoughts are on this. Let us know by leaving a comment on our Instagram page: Niche Lifestyle.
Until next time!