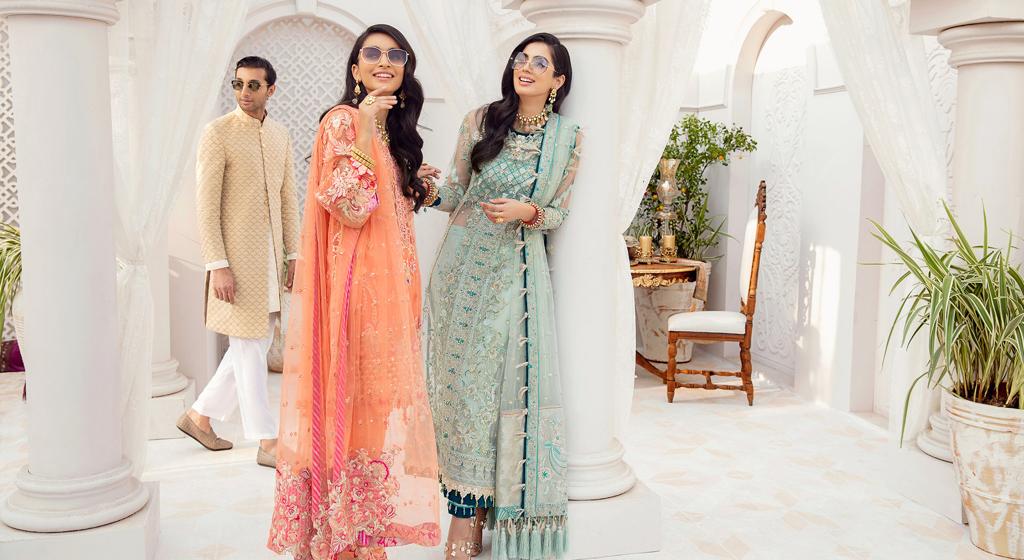 Ammara Khan, renowned for her exceptional bridal couture and uber-cool and stylish Ready-to-Wear ensembles, ventures into Unstitched Festive wear for the first time with her debut collection 'Elya' and honestly we are spellbound.
This stunning collection comprises of six scrumptiously fabulous designs, amalgamating the brand's signature embroideries and embellishments on feather light tulle and organza fabrics. 'Elya' perfectly embodies refinement and intricacy.
With wedding festivities being more intimate now, 'Elya' is perfect for those sun-lit day time soirees, where each design will have you shining bright in a league of your own.
Zinnia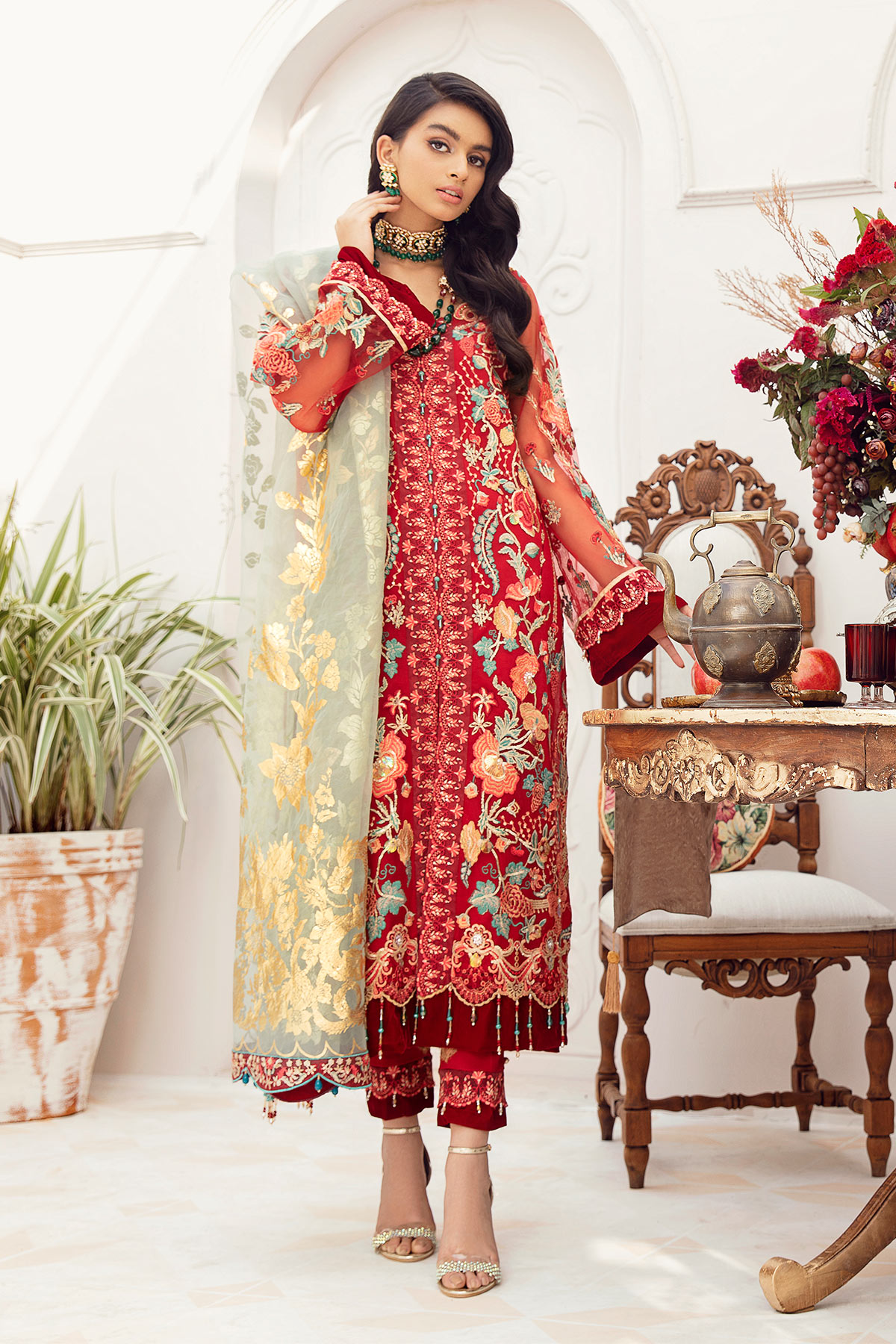 The colour of the season scarlet! This one is a classsic, the color sets gently with the embroidery and looks ravishing. It comes with a contrasting jade organza duppata that compliments it perfectly.
Ghislaine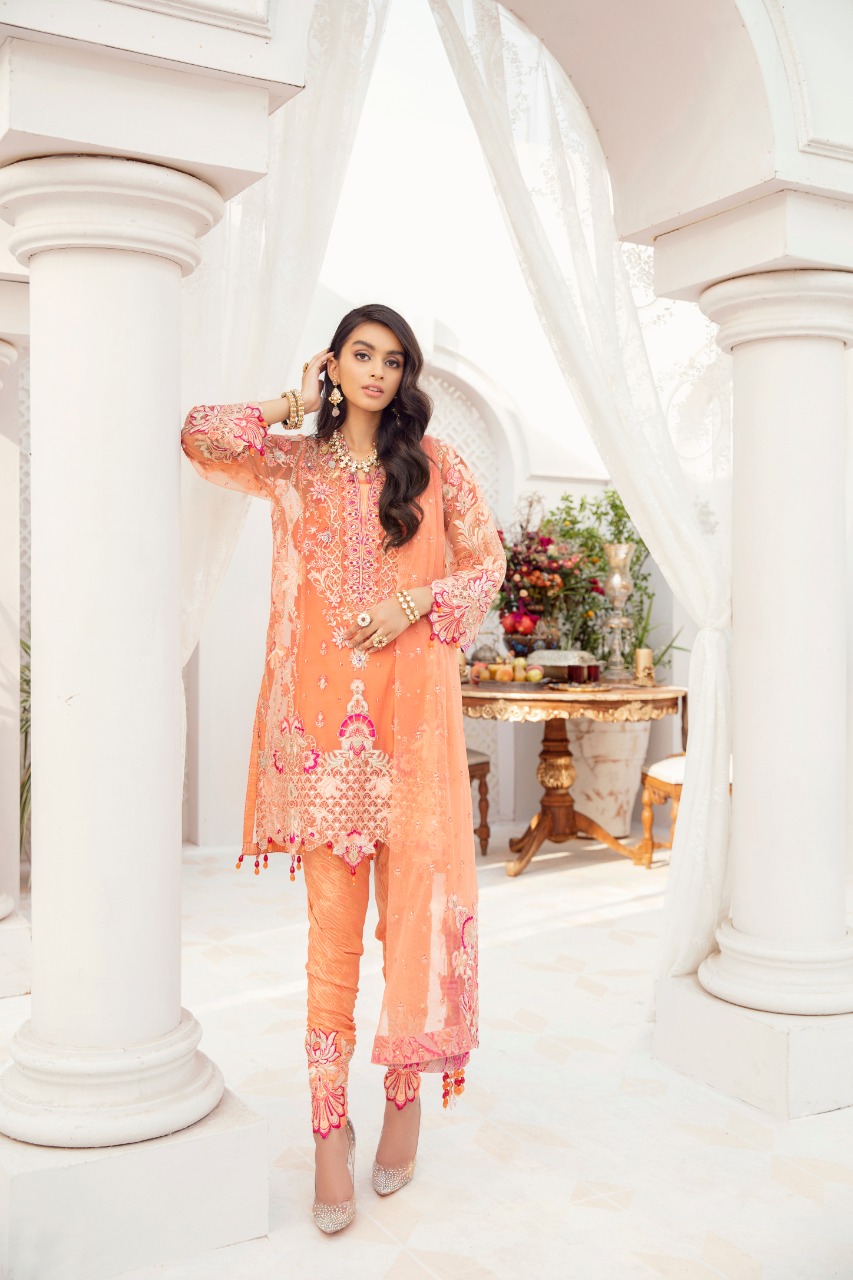 A must have coral beauty perfect for the transitional season. Shiny sequins and embellishments have been lightly placed on the fabric which exude charm and glamour.
Aida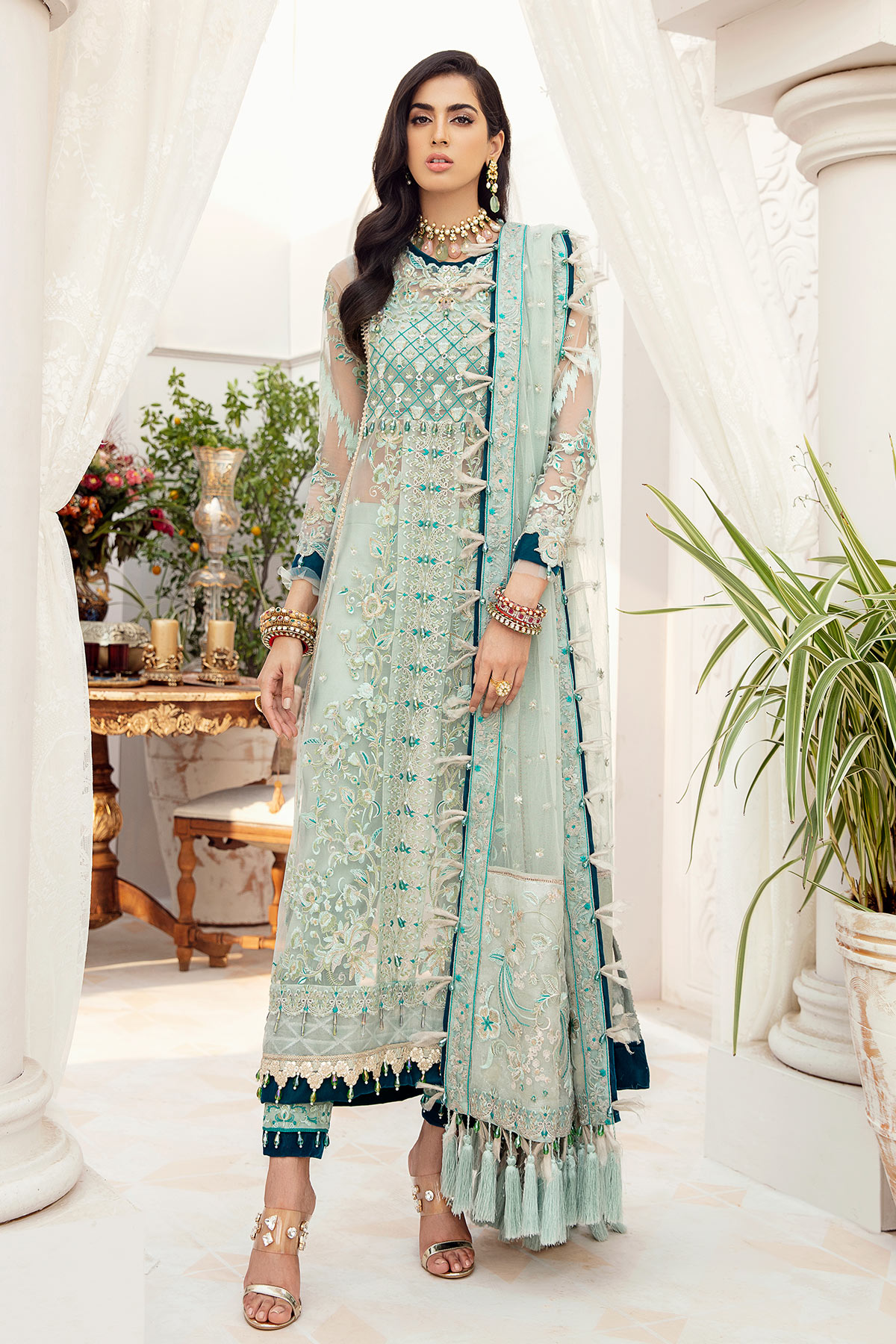 As the festive season awaits us, this one will be your number one choice. A heavily embroidered tulle shirt with a mint green embroidered dupatta creating an elegant ensemble.
Laila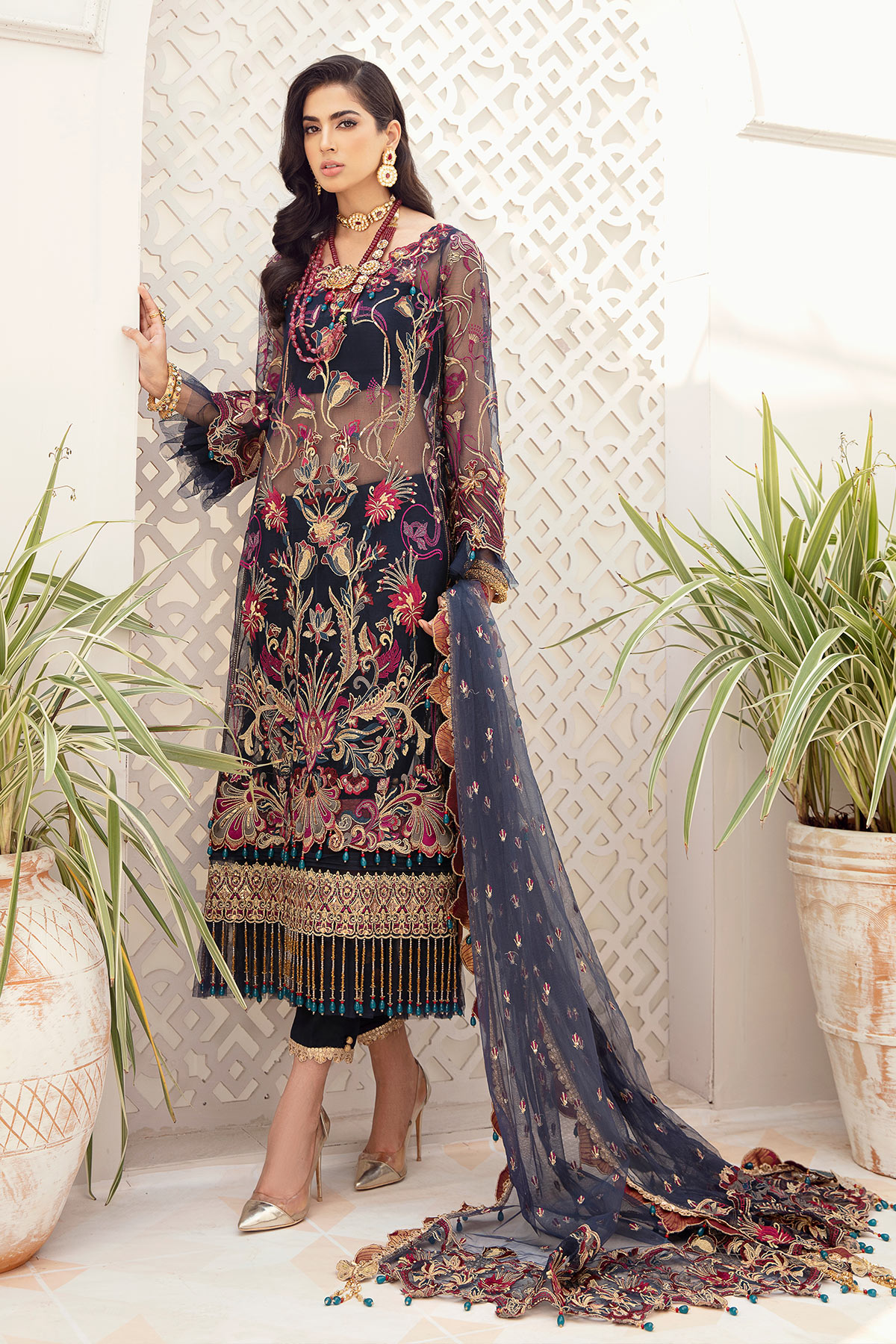 Perfect composition of blue hues that sets oh so well with the chilly weather that surrounds us. Showcasing a striking combination of a midnight blue shirt with intricate details coupled with a tulle duppatta.
Elena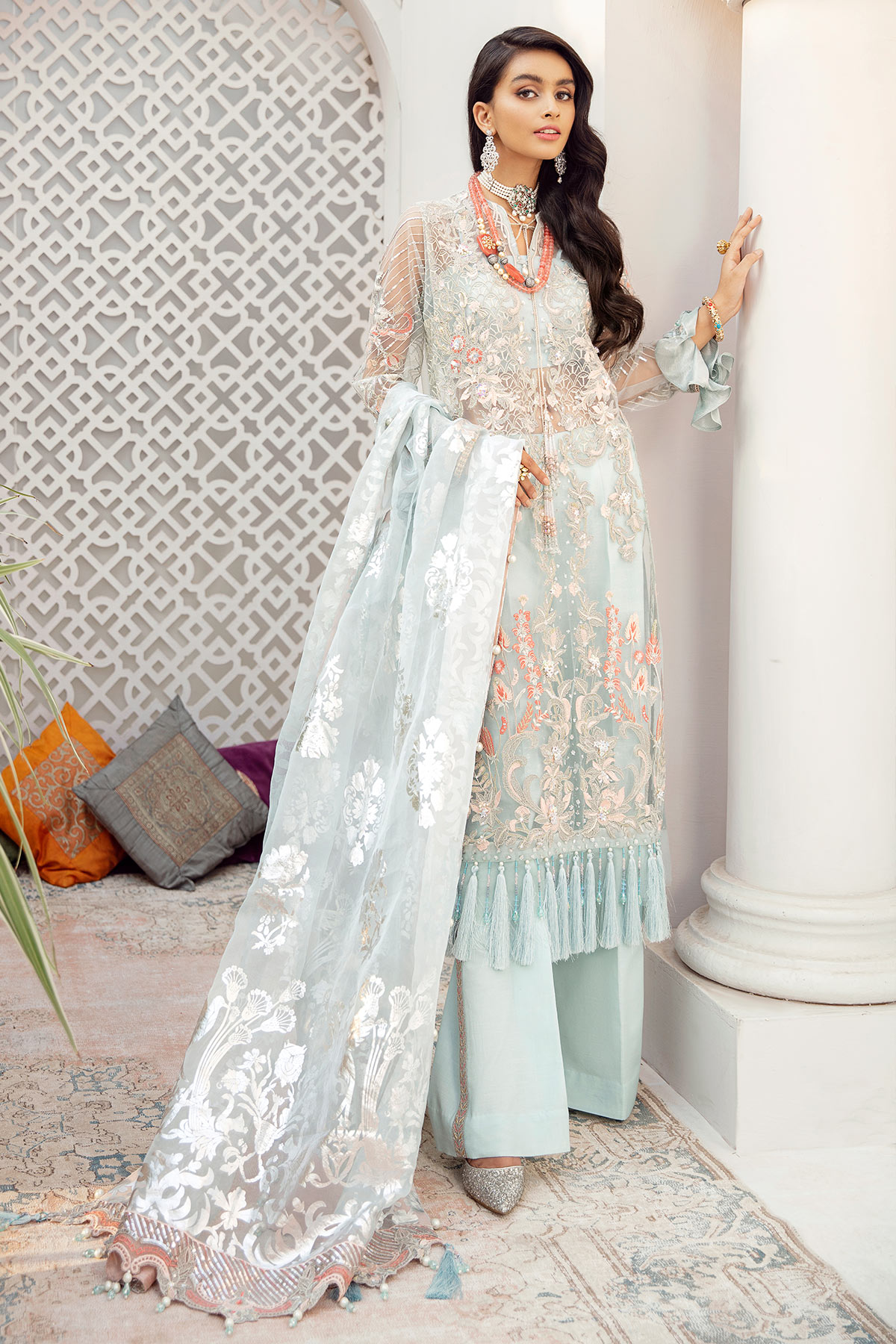 A floral beauty that radiates splendor and charm in the shades of powder blue. A luscious combination of threadwork and embellishments juxtaposing to bring forth a flawless look. Perfect choice for an intimate wedding!
Pariza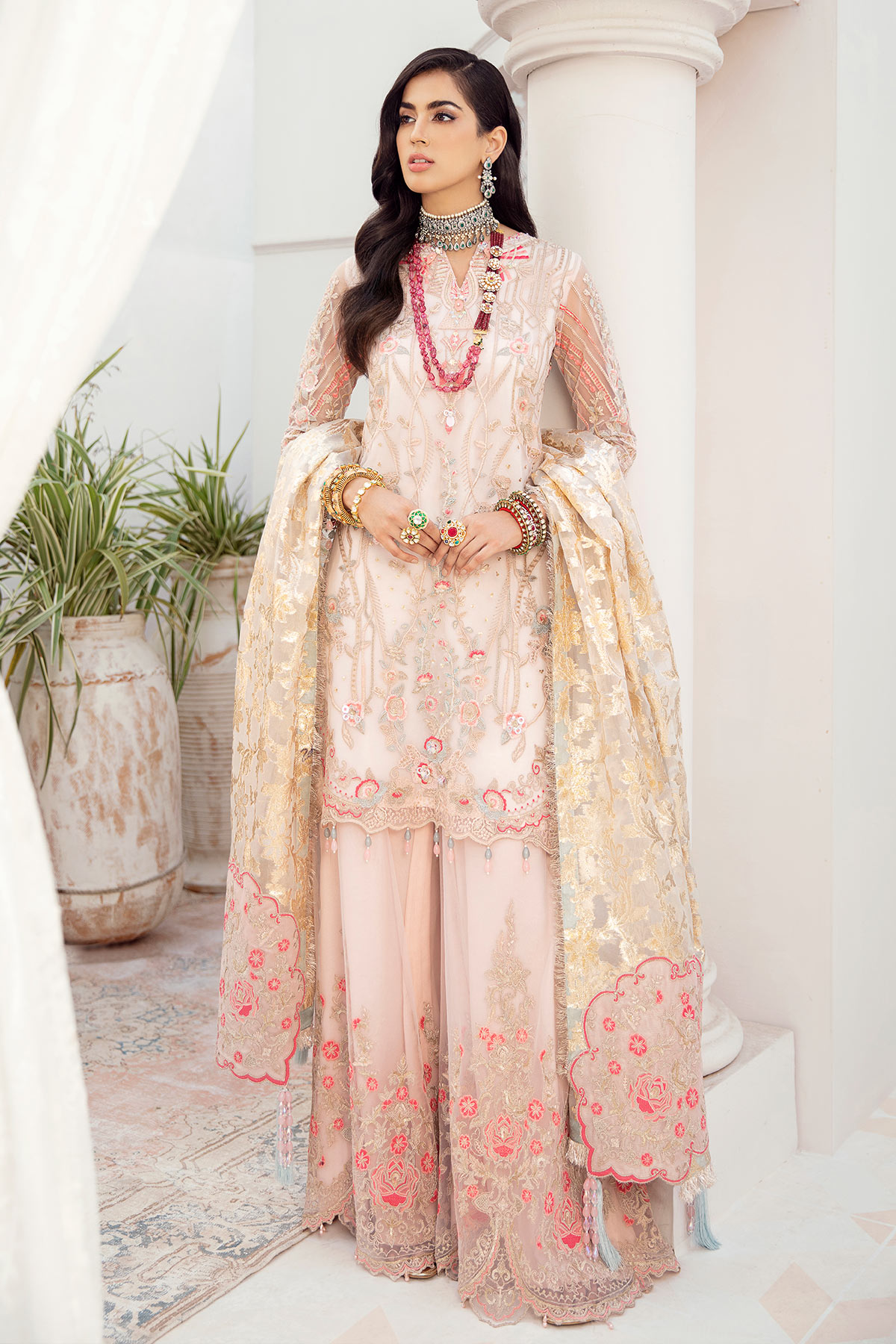 Gorgeous powder pink luxe tulle is stretched out with deeper pink embroidery. Intricately crafted embroidered sleeves display sequin details and scalloped cuffs that add the right amount of beauty to the overall look. This will surely be a head turner.
Now available exclusively on AMMARA KHAN  E-store.