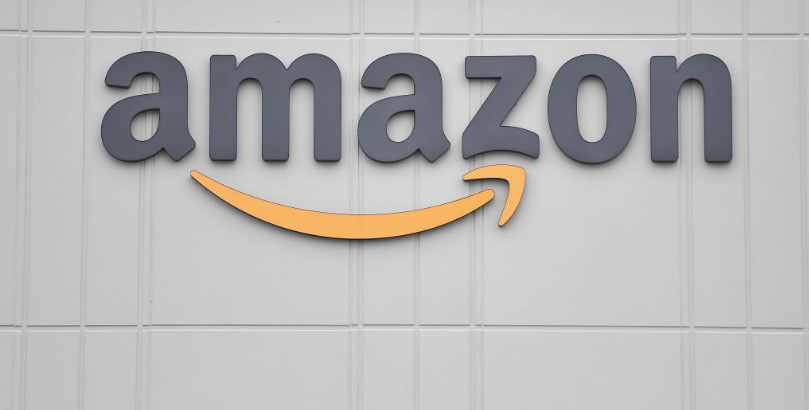 Adviser to the Prime Minister on Commerce and Investment Abdul Razak Dawood announced on Thursday that e-commerce giant Amazon has decided to add Pakistan to its approved sellers' list. He said "We have finally made it. @amazon will be adding Pakistan its Sellers' List within a few days. We have been engaged with Amazon since last year and now it's happening. It is a great opportunity for our youth, SMEs and women entrepreneurs."
We have finally made it. @amazon will be adding Pakistan its Sellers' List within a few days. We have been engaged with Amazon since last year and now it's happening. It is a great opportunity for our youth, SMEs and women entrepreneurs. .

— Abdul Razak Dawood (@razak_dawood) May 6, 2021
An important milestone of e-Commerce policy achieved has been through teamwork by many people across the globe.#amazon @aliya_hamza #ecommerce #MakeinPakistan #Pakistan

— Abdul Razak Dawood (@razak_dawood) May 6, 2021

Shahbaz Gill also took to Twitter to make the announcement. He said what couldn't happen in 10 years has been done by the current government.
پاکستان کی تاریخ میں جو کام پچھلے دس سال سے نا ہوسکا وہ بالآخر موجودہ حکومت نے کر دکھایا۔

AMAZON نے پاکستان کو سیلر لسٹ میں شامل کردیا ہے۔

اس سے پاکستان عالمی منڈی میں شامل ہوگیا ہے۔اس سے اربوں کی سرمایہ کاری اور روزگار کے مواقع پیدا ہوں گے. شکریہ عمران خان pic.twitter.com/c7PIqHCUTU

— Dr. Shahbaz GiLL (@SHABAZGIL) May 5, 2021

A webinar was also organized by the Consulate General of Pakistan, Los Angeles and Ministry of Commerce of Pakistan with senior executives of a few Pakistani companies. "Consulate General of Pakistan, Los Angeles and Ministry of Commerce of Pakistan, today organized a Zoom meeting of Senior Executives of Pakistani companies with Mr. Omar Gajial, Former Senior Executive of Amazon. During the meeting, Mr. Omar Gajial shared with the participants what sort of opportunities will be available to Pakistani business to sell their products on Amazon and how they can take maximum benefit of this opportunity once Amazon opens its Seller Registration for Pakistan" said Pakistan Consulate General Los Angeles' Facebook page.
Many Twitteratis are responding to this news. Scroll down to see.
#Amazon ♥
Congratulations to sellers in Pakistan. Please make sure you improve where needed, and maintain the quality of your goods.

— Mariam's Madness (@MaddyWithKhan) May 6, 2021
#Pakistan has been added in #Amazon's approved seller list. The new era of e-commerce boom in Pakistan is about to start. From today onwards, there will be many lucky Pakistani sellers who'll end up becoming millionaires! 💵 pic.twitter.com/OMjNV3RRAx

— Syed Raza Mehdi (@SyedRezaMehdi) May 6, 2021
#Amazon
We welcome you
Welcome in the loveliest country on the planet
🇵🇰🇵🇰🇵🇰🇵🇰🇵🇰🇵🇰🇵🇰🇵🇰 pic.twitter.com/qb5ol8cszM

— Waqas Ahmed Gondal (@ahmedwaqas800) May 6, 2021
The US e-commerce giant #Amazon decided to add Pakistan to its approved seller List, Finally something good happened in 2021 https://t.co/mChueENRSk pic.twitter.com/yHxG5fHSwH

— Adina Hira (@_dinatweets_) May 6, 2021
Congratulations Pakistan. The new era is about to start. #AmazonPakistan #Amazon pic.twitter.com/2Mkst6r2Q6

— 𝕄𝕚𝕒𝕟 𝕊𝕙𝕒𝕙𝕫𝕒𝕕 𝔽𝕒𝕣𝕠𝕠𝕢 🇩🇪🇵🇰 (@shaadD10) May 6, 2021
Good news for e-commerce in Pakistan. Big opportunity for entrepreneurs.
But as a nation we must prove this decision a right one. Please avoid any scams or fraudulent activities on this platform.
Make Pakistani products a brand in world. #Amazon #AmazonInPakistan #BreakingNews pic.twitter.com/k5Ltv6mbyB

— Dr. Ahmad Digital (@DrAhmadDigital) May 6, 2021

Many are congratulating Pakistan on the start of a new era in Pakistan. This is a big opportunity for entrepreneurs and the youth to start profitable ventures.