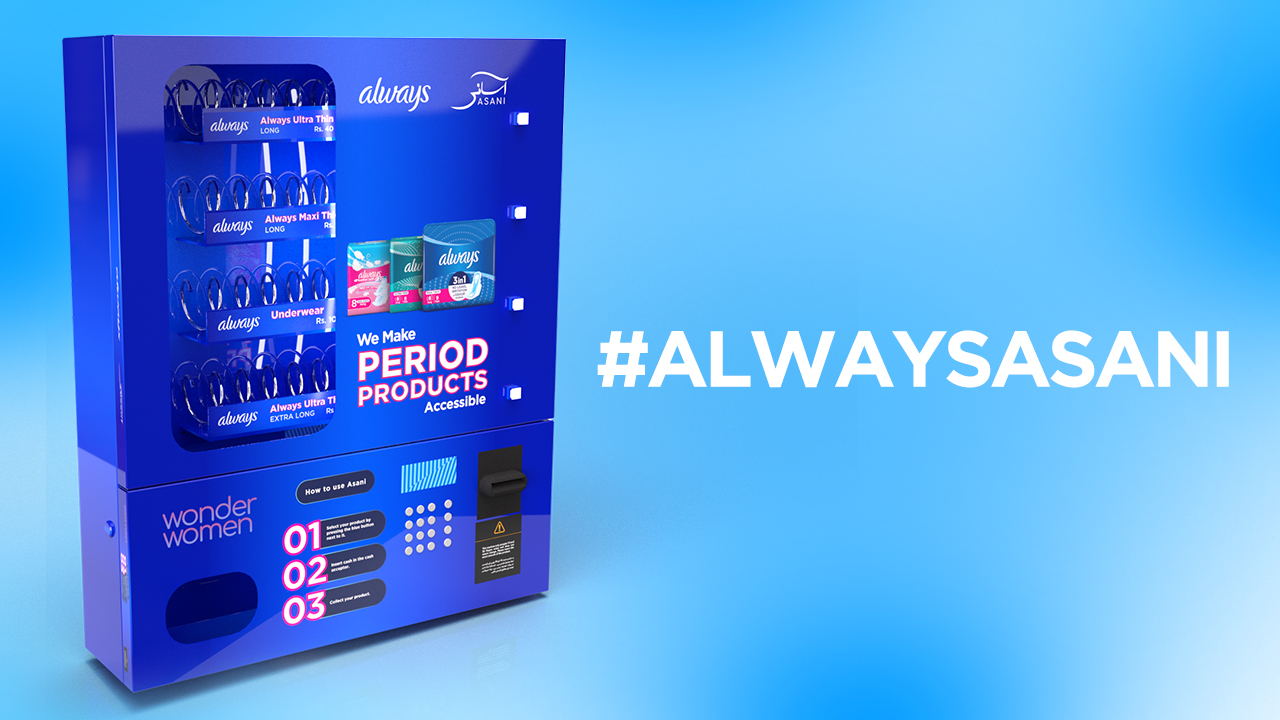 Women in Pakistan have been subjected to a great degree of marginalization in various aspects. It's great to see organizations like Always and Wonder Women to help ease the struggle for women.
They have collaborated to install sanitary pad vending machines in educational institutions across the country to allow easier access to menstrual hygiene products for girls. As girls we're always checking if there's a stain on our pants/shirts when the dates are close. The horror of not having a pad during periods is something we all have experienced. Some us of us are scared to make the journey, some to hide the product in a bag, some find it hard to purchase it to avoid the judgmental gaze.
View this post on Instagram
Taboos around the menstrual period of women still prevail and it's high time we address this issue. In an attempt to ease the process for girls attending educational institutes, the launch of these vending machines comes as a great surprise.
They have also attached a guide to use the vending machines incase anyone has trouble using them.
->The machine does not accept any other note except RS.100, RS.50 and Rs.20
->The cash acceptor detects fake and tempered notes (unfortunately a lot of tempered notes are circulated in our market)
->Avoid using notes of Rs.10 or Rs.500
->Incase of any inconvenience, DM us right away (wonderwomenpk)
View this post on Instagram

Access to hassle free menstrual hygiene products is the right of every woman. This initiative allows girls to stress less about being on their periods and let them focus on their goals and dreams with #asaani. Such hassle free accessibility makes us girls grateful to Always and Wonder Women Pakistan.
About time we give a period to the stigma!