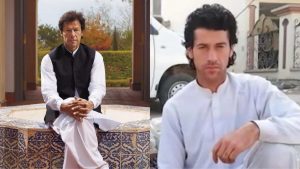 A video recently became viral on the internet as it was a recording of a man who was aboard a rickshaw and became famous in seconds because of his uncanny resemblance  with Prime Minister Imran Khan.
PM Imran Khan  has a huge amount of fan following all across the globe and is considered to be one of the most charming and handsome personalities.
As soon as the video of this man became viral everyone started to dig into his details as the resemblance was shocking.
In an interview with Urdu Point he revealed some details about himself!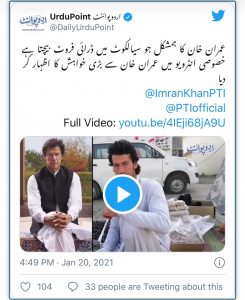 His name is Shah Hussain and he is from Kalam, Swat. He sells dry fruit in Sialkot to earn a living for his family in winters and goes back to Kalam in the summer season for leather-work. He is a fellow Pakhtun and maybe because of the same ethnic background he has a similar facial structure. 
He further stated that it is not the first time that he has got attention for his resemblance with the PM and he feels very happy when people come up to him to take pictures with him.
Shah Hussain really wishes to meet Prime Minister Imran Khan atleast once and talk to him face to face.