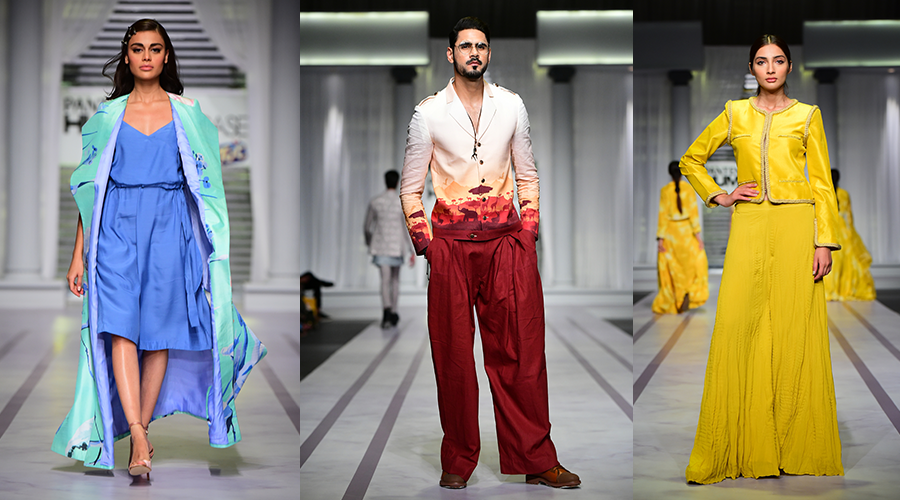 The clean and evenly lit ramp at the hum showcase made way to a kaleidoscope of various collections, up and down the ramp. To sum up the the first day we have rendered out common trends and the chicest looks these creative designers totally agree on.
Floor Swishing Lengths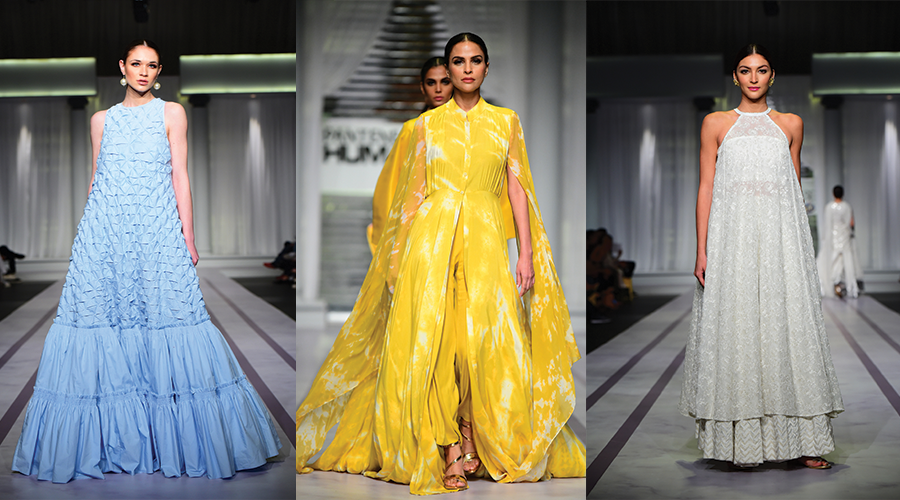 Short lengths have had a good run for the past couple of years, and now the fashion world is ready to revert to excess fabric used the right way around the body.
'Less is bore' like Robert Venturi so aptly coins, is the antidote these designers are following against those short hemlines.
Ombre floor length dresses spotted at Zaheer Abbass which were pleated, smocked, and quilted in multiple tiers.  9 lines long printed dresses with side slits and image fabrics traditional full length Angharkas and straight shirts gave enough volume to the show, full circle yellow and orange dresses ruled the show at sublime by Sara.
Stress on the Sleeves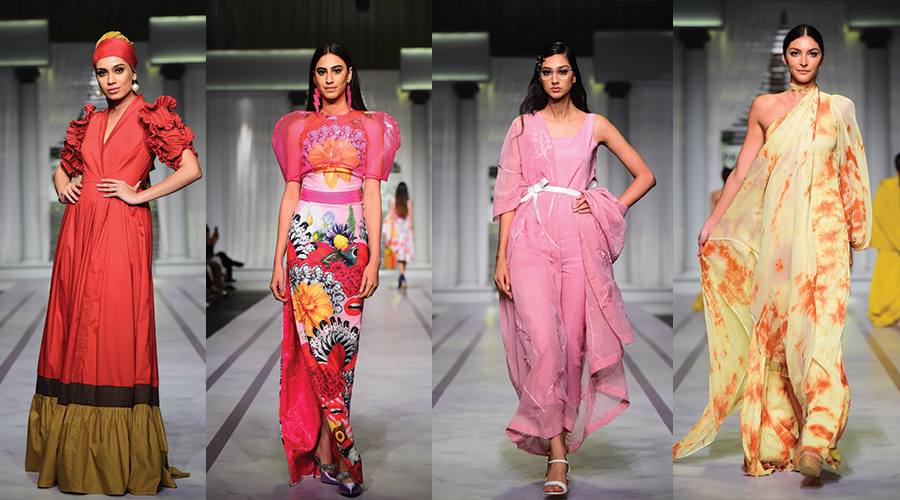 Alot of designer had payed enough attention at the sleeves, and the results exciting and gave way to challenging new sleeve silhouettes for those boring formals and semi formals.
Accentuated and ruffled sleeve details at Zaheer Abass , balloon and lantern sleeve details at 9 lines, kimonos, capes and asymmetrical sleeves at Zonia Anwar and sublime by Zara. Take notes for your next spring summer outfit because details are the rage this season.
Contemporary Prints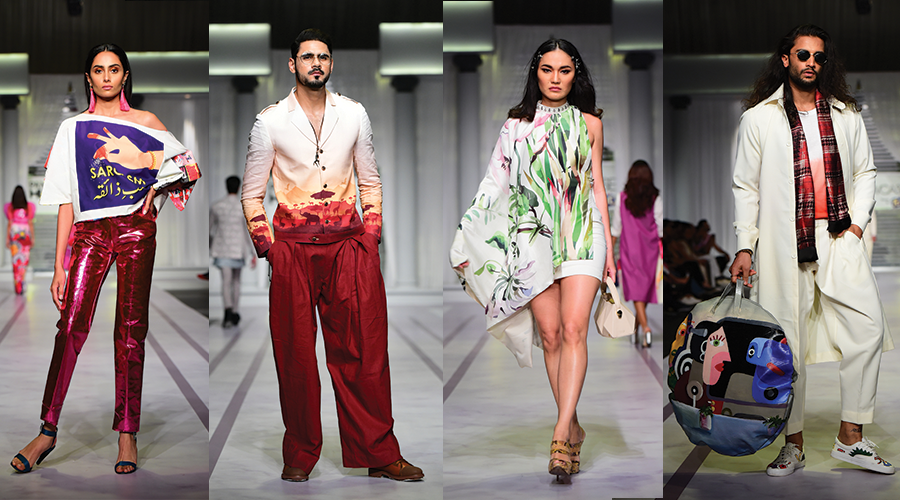 This season for a change the prints broke free from paisleys and typical floral and geometric repeat prints. The prints this season were minimal and more impactful, without the need for any embellishments, the prints were more impactful and breathable.
9 lines with it's 'Pop Khitschry' prints which were region specified in Urdu for the masses, Zonia Anwar with minimal floral prints and Deepak and Fahad's meaningful prints,  Emraan Rajput sneaked in a little bit of print in the overall white pallet.
Bold Single Colors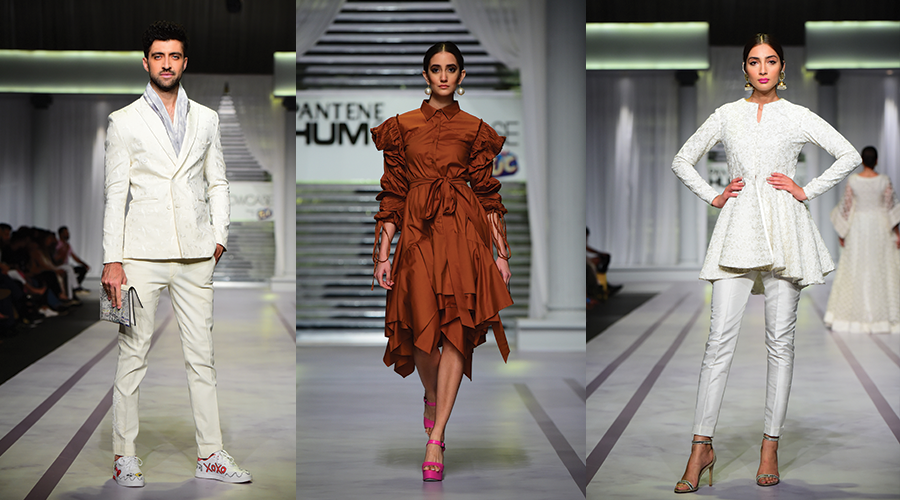 Plain and single color looks with attention to details and silhouettes were a prevalent throughout the showcase. Sublime, Emraan Rajput, Zaheer Abbas and Image Fabrics created the perfect balance we have been craving for after seeing those dripping embellishments all these previous seasons.