Share this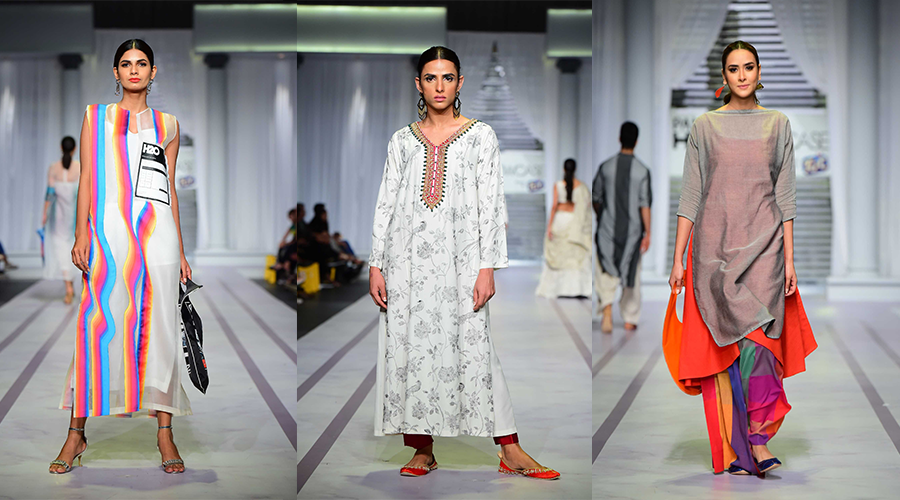 As we all know and dread the fact that the Pakistani fashion fraternity does not run shows with the international Fashion calendar and has only a couple of fashion weeks in a year. Solo shows are also very rare therefore the shows that are put forth acquire great effort and dedication. However even with the scarcity of showcases the implementation and results have a long way to go to support the ample of talent in this country.
The 3rd edition of the Pantene Hum Showcase has been epitome of hard work and excellence this fashion industry deserves and should aspire for. With an energetic day two followed by an impeccable day one, lets take a moment to commend the efforts of a cohesive team.
Featuring Rizwan Beyg as the show director, Raheel Rao as the senior fashion consultant and advisor, team Nabila N pro and N Gents for make up and hair, 021 for backstage and mind map communications on both digital and press management.
An obvious difference can be noticed in terms of punctuality for the commencement of the show, backstage and front stage management, coherence and smooth running of the show along with an extremely minimal and avant-garde marble white stage for our impeccable runway shots.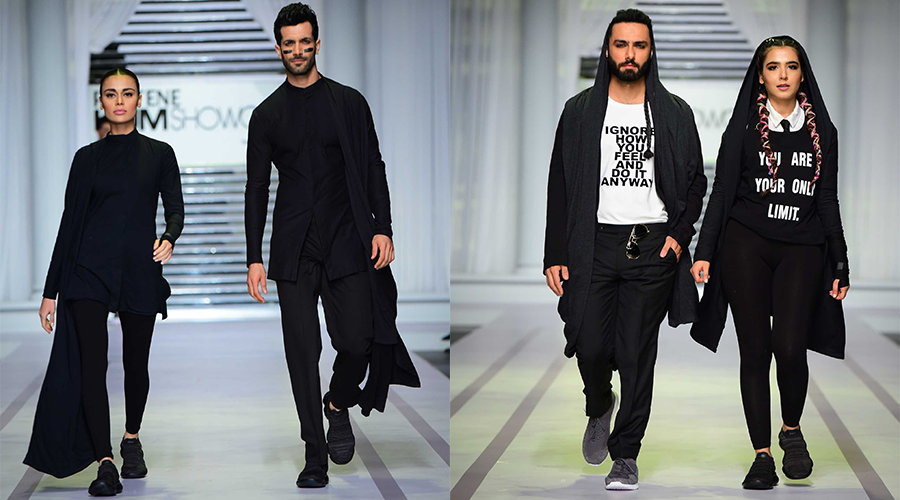 Moving onto the line up, HSY started the show with his Athleisure 'Active' collection, which promoted androgyny and fluidity with Ahmed Ali and Mansha Pasha as the showstoppers. The collection had HSY's signature monochromatic pallet. With straight silhouettes and convertible jackets and hoods, the ramp looked like a parade of unleashed samurais.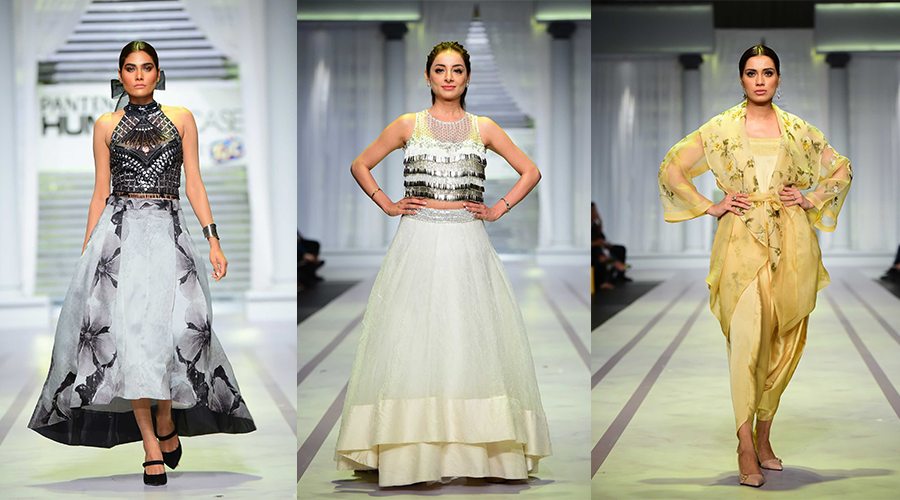 Neelo Allawala showcased an evening wear collection with neutral hues, bias cut jackets and tube top and pants underneath. Printed organza and fringed capes, minimal prints and embellishments predominated the ensemble. Sarwat Gillani walked as the show stopper and later won the 'Strong is Beautiful' award for promoting the special Olympics Pakistan.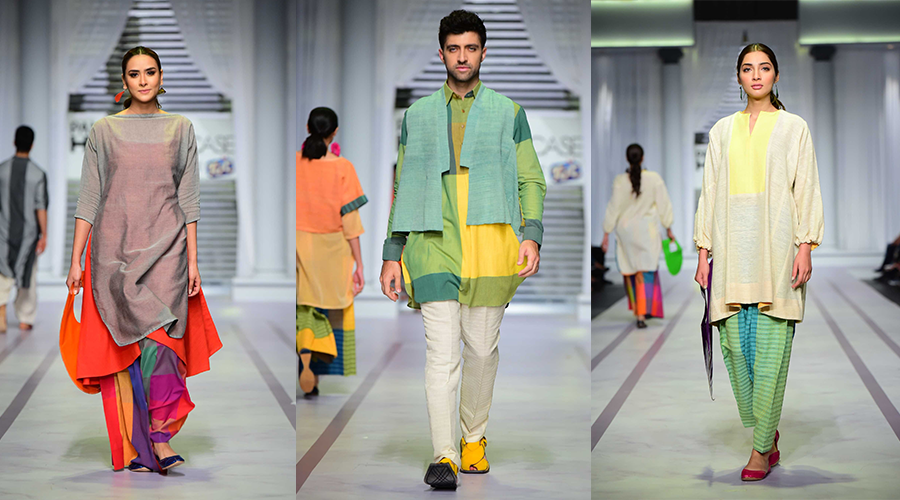 U&I by Imrana and Umer presented an organic collection that was woven on hand looms as an attempt to keep the cultural legacy of hand weaving in Pakistan alive. The collection was retail friendly and basic as this was the idea they were introducing; a fuss free outfit for the chaotic world, which is also deeply ethnocentric. Bold coloured geometric bags and multiple layers of clean cut patterns were the dominant features of the show.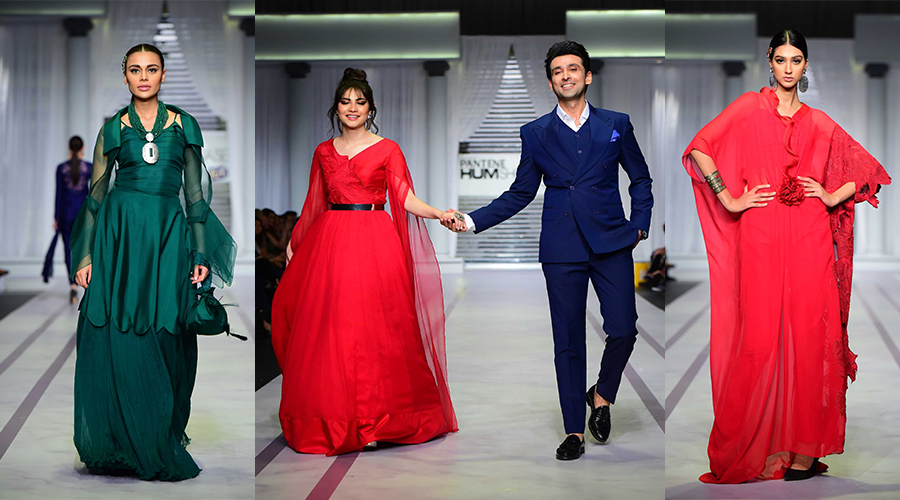 Mona Imran's collection 'Bejewelled' picked a very renaissance pallet of demi couture separates. the collection had multiple looks in the same colour and then veered into the next colour. Royal blue, Jade, Ox blood and Coral were the choices in evening dresses, fringed jackets and pants, layers of organza and capes. The wrong number 2 stars Neelum Munir and Sami Khan walked to wrap up the show.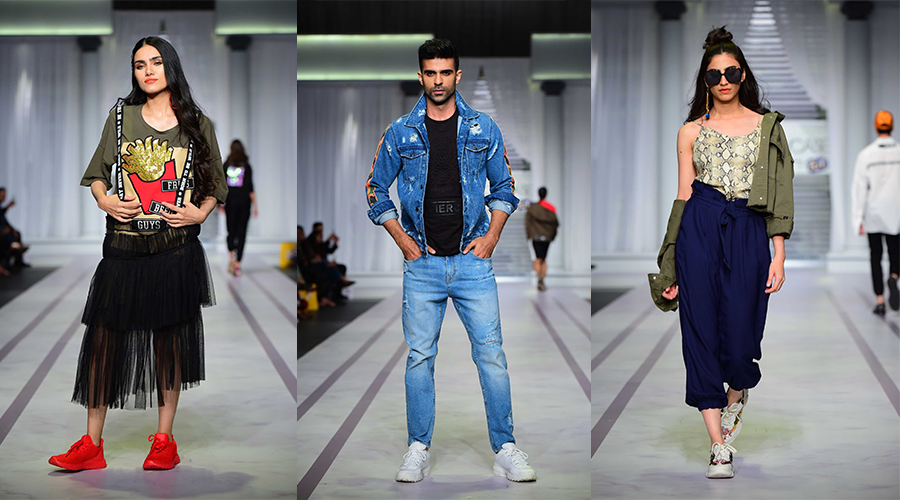 Outfitters showcase 'conversations' was an amalgamation between street style and youth culture, staying true to their western aesthetics the collection had  graphic denim, printed t shirts, camouflage overalls and jackets.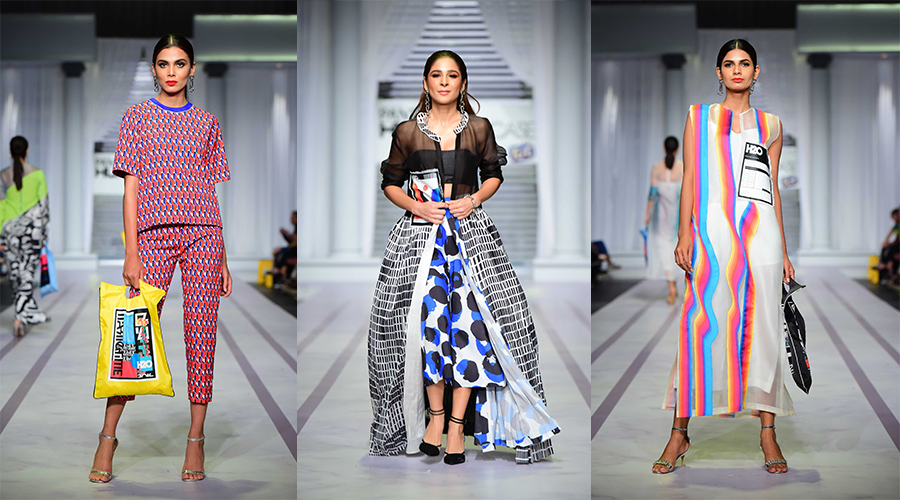 Hussain Rehar's H2O was a psychedelic drop of water in neon coloured linear and circular prints and long draped silhouettes. The colour selection was an obvious futuristic and underwater sea weeds pallet. Interesting prints and sheer layers over the looks, pixels and glitched lines and of course the one and only Ayesha Omar as the show stopper.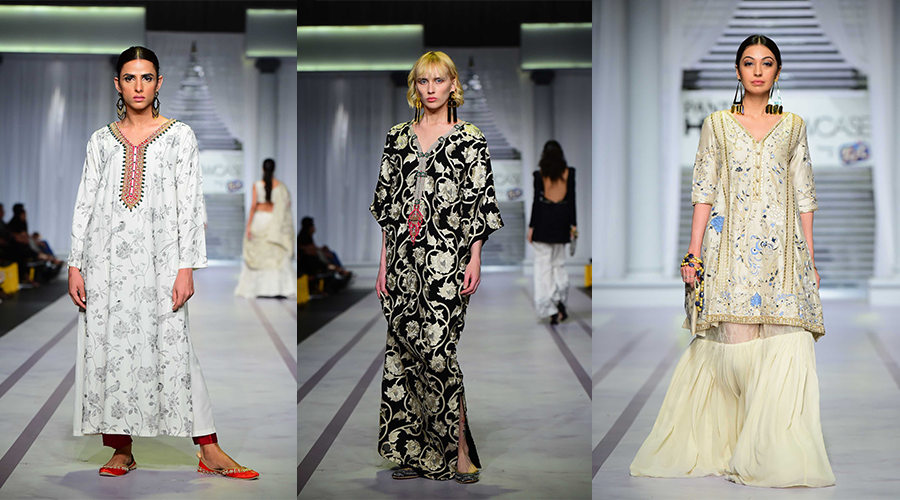 Mahgul's collection 'Between Ebony and Ivory', was a very feminine Stella McCartney take on ethnic minimalism. There were  draped dresses, tunics, dresses draped as a sari (which was a very different way of draping a sari), choli and lehenga separates in a beautiful and pastel pallet.
Share this