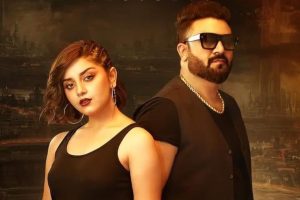 Alizeh Shah reacts to twitter trend after being trolled for music video. She made her singing debut with Sahir Ali Bagga and the video of the song, 'Badnamiyan' was released on Saturday and it was a big surprise for all her fans.
The video has crossed half a million views on YouTube till now and Alizeh is being trolled on the internet with some hilarious memes. Many have criticized the actor-turned-singer for her dressing in the video as she was seen in a complete new look and some made fun of her singing skills.
Fans on the internet are just not happy with Alizeh wearing some revealing clothes in the music video and think that in search of fame she has lost all her respect.
Alizeh took to her Instagram account and said that she has been enjoying all the funny memes but she is disappointed that rather focusing on raising a voice for Palestine people are making her trend with their jokes and memes.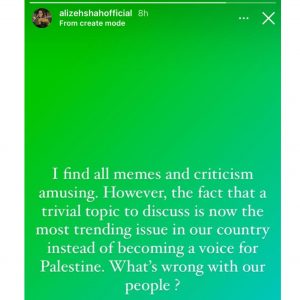 The actress thinks that it would be much better if at this time we only focus on Palestine and make an effort to use the power the social media just to highlight the issue of Palestine and we completely agree with her.