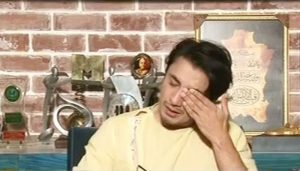 After a year of  Ali Zafar filling a lawsuit against Meesha Shafi for sexual harassment allegations, the court gave its final verdict in favour of the 'Teefa In Trouble' actor and and dismissed the case on April 27th.
Ali took to Twitter to share the court's decision.
Here's the copy of Meesha's case dismissal exonerating me in the eyes of the law. Now I will prove in the eyes of people, with evidence, how she lied! I will also expose the most heinous social media campaign against me that you may ever seen. #FaceTheCourtMeeshaShafi https://t.co/3gEqFpQJhh

— Ali Zafar (@AliZafarsays) April 28, 2019
On a live show 'Naya Pakistan', aired on a private news channel, the Masti singer broke down in tears talking about the ordeal he and his family had to go through because of the Meesha Shafi case.
https://www.youtube.com/watch?v=4L9we8ndQ-s
He stated,"I have stayed silent for a year on the topic, whenever an allegation like this is placed on any man or woman, it completely destroys them." He also conveyed to Meesha that if she takes one step forward in ending the fiasco, he will take ten.
Closing the interview, the singer-turned-actor said,"I don't want the defamation money and even if I get the money I will make sure to spend it on issues faced by women."
Here is the full interview:
https://www.youtube.com/watch?v=08GIQpt-70Y