April Fools Day is that time of the year when any type of announcement made by a celebrity on social media would leave the internet in suspicions about whether they're being pranked or not. Ahmed Ali Butt decided to take advantage of this by posting a series of breaking news clips about fellow actor friends in the entertainment industry, which fans and other celebrities had thoroughly enjoyed. Lets take a look at some of them below!
Apparently it seems like Humayun Saeed's Pride of Performance award has been mysteriously stolen!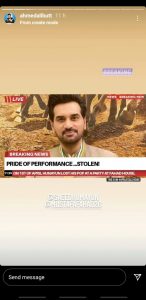 Hamza Ali Abbasi has announced a change of plans by saying that his next ambition is to do an item song!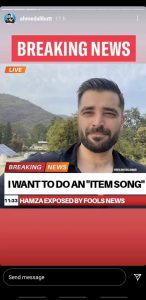 Adnan Siddique and Humayun Saeed are putting aside their on-screen rivalry from "Mere Pass Tum Ho" apparently since now they plan to star in the new "Men in Black 5" film!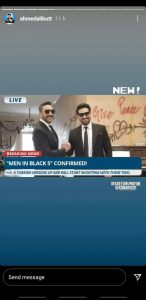 Fahad Mustafa has also shocked the world with his new career ambitions because now he seems to have signed on with Harpic for ten more years!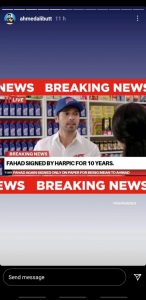 Nadeem Baig thinks he can do even better so now he's announcing that his next project will not feature long time collaborator Humayun Saeed!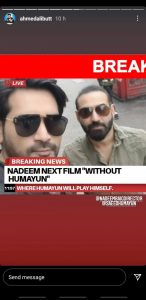 Along with celebrities, the actor didn't even leave the chips brand Lays out of this! The brand is famous for their unusual ingredient combinations, so now they're introducing a new flavor called doodh patti!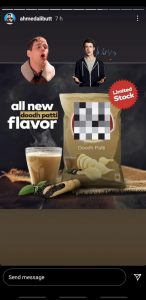 Along with the fans, celebrities were enjoying Ahmed Ali Butt's hilarious Instagram posts as much as he was as Humayun Saeed re-posted two of his breaking news clips about him in his Instagram stories as a sign of approval.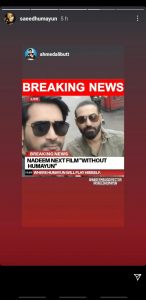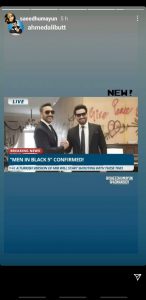 Ahmed Ali Butt did thoroughly entertain us during April Fools Day by reminding us how essential laughter is to lift up the human spirits. He had pointed out this before in his interview with Express Tribune where he had said that the entertainment industry doesn't treat its comedy actors with respect, and often type casts them into a single role:
"We don't take laughter seriously! It's psychological. And so many actors, because they are typecast into comedy, are not taken seriously. You can look at Adnan Shah Tipu. I think he's a fantastic actor who is mostly offered comedy roles because no one takes him seriously. Similarly, you can look at Ayesha Omar or even Hina Dilpazeer – such a versatile actor – who's been limited to comedy because of her Bulbulay image."
What did you think of this? Do let us know in the comments below!