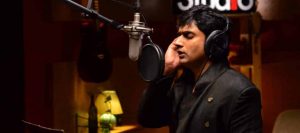 'Ticket Katao, Lain Banao!' We've all grooved to this melodious number by Abrar Ul Haq at some point in our lives, haven't we? Which is exactly why we are very much overwhelmed to finally be reliving the 90's classic courtesy of Coke Studio which just rolled out an episode in collaboration with the very talented 90's singing sensation Abrar Ul Haq, recreating P-U-R-E magic!
And yes, we really do mean it when we say pure magic!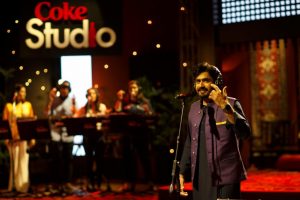 The rendition couples the song with contemporary beats adding an even more zesty flavor to the already fun track making one want to jump and laud the man getting on a train to get to his Billo (as per the lyrics)!
The original track has been a set Mehndi event favourite throughout the years. Will the rendition also set the muse for the upcoming shaadi season? Find out by what people are saying on Twitter about the latest Coke Studio and Abrar Ul Haq collaboration.
Tickettt katao, laaaaine banao! We all use to sing it tik tik tao laaine banaoin in our childhood right? 😂❤️ such a lovely song #cokestudio12#BillOpic.twitter.com/GZq0NEmE6x

— Syed Fahad جan Aka FaDi 9 Nov Iqbal Jani 🎂 (@imsFj07) October 25, 2019
Abrar ul Haq is a legend. Probably the best coke studio song till date. IT'S SOOO NOSTALGIC! #billo#cokestudio12

— Muhammed Ali Raja (@MuhammedAliRaja) October 25, 2019
Who is Eminem?
Who is Honey Singh ?

Truly the Baap of Rap & Bhangra music is back , best remake ever in Coke Studio. #Billo#cokestudio12#BhangraKing#cokestudiopic.twitter.com/6Q2NSZrHr9

— Adnan Rajput (SaveMykashmir) (@BeczItsRajput) October 25, 2019
#cokestudio12 abrar ul haq took everyone back in 95 to 2005. Golden Era. Punjabi music at its peak.

— Hassan Iftikhar (@HassanTheTruman) October 25, 2019
@AbrarUlHaqPK and his very first hit #Billo dey ghar

The remix at the #cokestudio12 recalled the childhood.

Wah wah wah pic.twitter.com/lbfMD59gvp

— Jawad Ahmad (@jawadzz) October 25, 2019
Listen to the new contemporary version of the 90's groovy hit below and let us know what your thoughts are by leaving us a comment on our Instagram page!