Pakistan's young music sensation Abdullah Siddiqui revealed that he has been working as Associate Producer for the upcoming season of Coke Studio, under the guidance of Pakistani composer Zulfiqar "Xulfi" Jabbar Khan, for most of the year 2021.
The Lahore-based 22-year-old singer-songwriter and electronic pop music producer, revealed his involvement with the famed Coke Studio in a social media post.
View this post on Instagram
 He wrote: "To anyone who's been wondering what I was doing for most of 2021, this is it. I was associate producer on the upcoming season of Coke Studio under the guidance of @zulfiqarjkhan . This means I got to make a whole lot of the music you're going to hear this season, and I also got to help curate the line-up of artists. I will forever be grateful to Xulfi for trusting me with his brainchild and for taking me on the greatest artistic journey of my life so far. And I can't wait for you all to hear these songs."
Many senior musicians and artists such as Bilal Maqsood, Meesha Shafi and Ali Sethi, congratulated and encouraged the young musician for his upcoming work.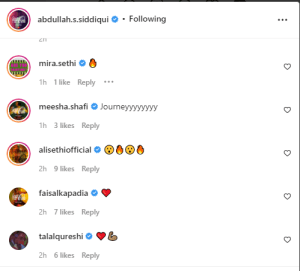 In addition to Coke Studio '21 Abdullah Siddiqui also recently released a new single by the name of "Afterglow"
View this post on Instagram
Excited to find out what flavour Abdullah Siddiqui has brought to the upcoming season of Coke Studio? Let us know in the comments below!