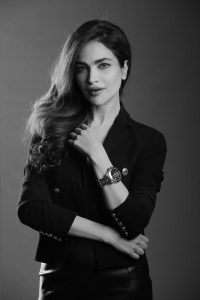 Humaira Asghar Ali is a name we are all familiar with in the world of fashion. Starting out as a model on the fashion ramps she has now moved into the world of acting and with the recently hit Tamasha reality show on ARY broken all molds to become a star in her own right. We recently caught up with her for quick tete a tete.
You have started you career from Fashion and are now in tv, did you think you would make it this far ?
Honestly, i have been very passionate about my work and goals since I was a kid, that time I was doing my schooling and then college and university helped me to be consistent about my passion. I feel lucky enough to get formal degree and training in Performing-arts (Theatre, Art of production & Mime) alongside Visual-arts (Painting, Sculptor & Graphic arts) and exploring different forms of arts & creativity. This gave me enough confidence to always try to push the limits and give my best. When I passed from university and joined fashion industry I didn't know about the delicacy of this field and like all other artists / professionals I made mistakes as I was a very pampered kid and didn't know things will be really tougher and will need alot of constant hard work to achieve my goals. After few years I have faced hard time in Drama industry because it wad during covid time I started my career.. so that struggling period made me stronger, self-made and independent person.
Who did you look up to when you came into the industry?
I was always inspired and impressed with my Father he is a self-made and a very hard working person, he is a doctor and running his clinics with the same passion and enthusiasm and keeping his eyes on achieving goals since his first day at clinic, checking patients with sincerity and honesty. And ofcourse got a chance to work in serious theatre plays with Qavi Khan, Salman shahid, Shahnawaz zaidi, Israr chisti, Farooq zamir, Amjad islam so their encouragement and support made me their fan from whole heartedly, I was and will be inspired and will look upto them.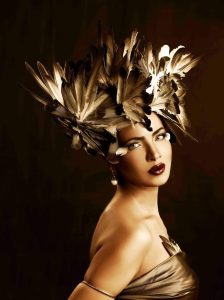 Tell us the most difficult part of your journey?
When i was starting my modeling career, honestly that was the most difficult time of my journey as i was quite over-weight, freshly passed out kid and didn't know the respective basic standards and process of this field. I had a very hard time-every day was a new challenge from losing weight to looking good, matching the standards, keeping myself different from other upcoming models, moving to another city was also a huge challenge. But unconditional support of my parents and family kept me motivated towards my passion and love for following my dreams.
If you were to pack one bag what would you put in it?
Beautiful clothes for every occasion, Skin care products, books and plenty of drinking water as these are the most important things for me. Will try to put maximum quantity of these. (hehe 🙂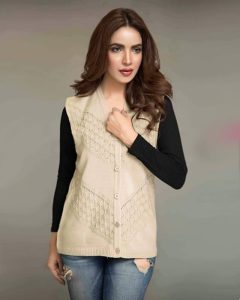 What's different between modelling and acting, what pays more ?
Actually both are proper fields and a very serious business. Modeling has a different kind of structure to follow in which you have to be very smart, precised, focused, photogenic, physically slim and mentally super fit, knowing how to carry yourself according every outfit and look during photoshoots & fashion shows.
At the sametime Tv dramas and acting is a very tough work in which you have to be very grounded and keepright attitude. It's a time consuming field takes alot of hard work, consistency and passion to perform your best. I believe Acting and doing dramas / films is a longer run game. With every passing year your vision will be upgraded, as the main requirement of this field is polishing your craft and skills to give your best performance. Acting always pays more than anything else.
Your experience in a reality show Tamasha seemed very tough, was it ?
Yes, it was a tough project. Living at a house for 42 days with different kind of people, no cell phones,no contact from family and friends, no interaction with outer world, no television or Internet, doing all the cleaning of house, cooking food 3 times in a day daily for all the contestants, washing dishes, giving your 100% and following the strict rules, completing tough tasks and keeping the eyes to winning it everytime, standing up and fighting for own rights was hard. Making quick decisions and playing with a smart strategy plus entertaining audience wasn't an easy thing to do at all. But I feel so blessed and lucky enough that audience not only all over from Pakistan but from different countries supported me throughout the show, showed their love and interest taking my side and for understanding my struggle, hardwork and honesty inside the house. Fans sharing their feedbacks and saying that I have won their hearts makes me feel proud and humble to have my audience on my back. It's a great feeling of achieving the title of the most strongest and brave contestant of the show.
You did not have your phone in Tamasha for 42 days, how did you survive ?
Well, I was mentally ready to face every challenge when I went inside the house. First day was crazy, as living at a new place with different personalities, leaving my comfort zone behind, seeking every opportunity, playing and winning tasks and giving your best while entertaining people was taxing, however that made it easy to not miss my cellphone. Every single day was a new challenge and with each passing day this competition was getting tougher. So yeah this show also served as a break from social media which was very detoxifying. I must say it's once in a lifetime kind of experience which I'll always remember in a good way.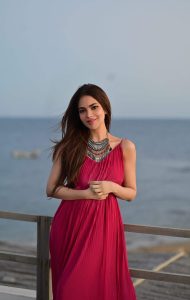 Any message you want to give to your fans?
I have so much love for all my fans and followers, my message to them is that; Whatever your passion and goal, never give up at any cost, always stay confident, focused, consistent and honest towards your work.
No matter how the situation is,always see the good in every opportunity coming your way, struggle and hopefulness is the real meaning of life and staying passionate and positive while following your dreams is the key to achieve your goal-Nothing is impossible.
Love you all.