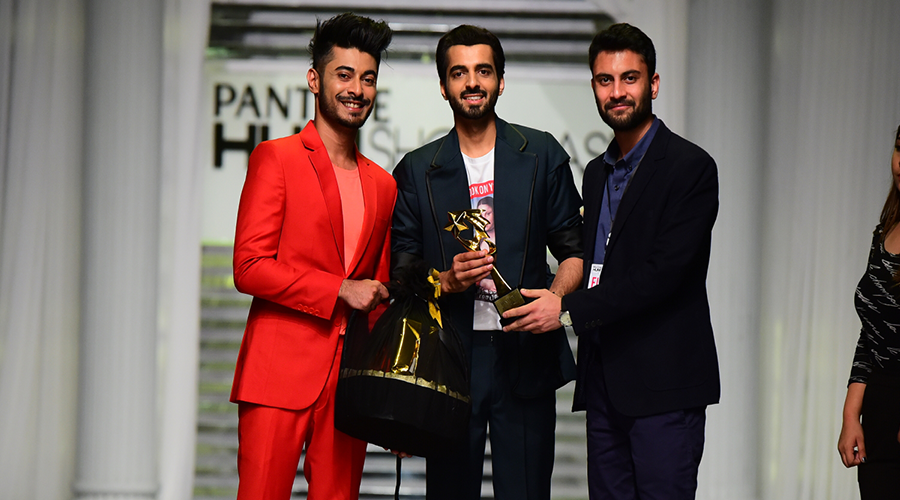 9 lines have been the pop design brand that has been buzzing with new things for a while now, their venture into fashion was natural course of action. Here's what they have to say about the journey of being contenders in the fashion race.
You started off as an accessory brand with an apparent interest in fashion, when exactly did you decide that you had what it takes to step into the fashion design game?
Hassan: In 2014, we were very confident about our design aesthetics and we knew that it was the right time to expand into clothing. We always knew that Pakistan needs a fashion brand that has something entirely different to offer and we became that brand. Our fashion design game is unparalleled.
With all the young faces that you consistently have used in your shoots for notebooks and shades earlier, do you believe you've had the right muses, and have they inspired your journey?
Saad: We have always had the right faces. We are always on the lookout for babes with a fiercely feminine outlook, who're edgy and offbeat. A lot of models have not only inspired us but also helped us grow as a brand. Some of those amazing divas are Anam Malik, AnamTanoli (Late), Aqsa Azfar, Marvi Shabbir, Mydah Ajmal, Saheefa Jabbar Khattak, Zara Peerzada (We're sorry if we are forgetting anyone). We love you all!
Are we expecting an entirely print based collection as your fortes lie in graphics mostly?
Hassan: Yes, our expertise lies mostly in graphics, but we would want to venture into other contemporary ways of expressing art through fashion. You need to stay tuned to find out what we have in store for our future collections!
People are excited about your accessories but are we going to experience the same attention given to clothes?
Saad: Yes, we have a niche target market who loves anything quirky and offbeat. Clothing is a separate line and we focus on all our lines just the same, and we know for a fact that our clothes are going to get the same attention.
Pop seems to be the underlining theme behind the brand; will you advance into another theme eventually?
Hassan: We are in a habit of following trends so yeah, we will advance into other themes but pop will always be a major part of our brand.
Do you believe you're different than the other pop fashion brands here and how?
Saad: Yes, we are different because we have a distinct aesthetic sense and that shows in our designs and all our products.
We notice alot of Andy Warhol and Dadaism references throughout your products, has there been any graphic content originally and primarily rendered out for the 9 lines clothing collection?
Hassan: Andy Warhol, Marilyn Monroe and Dadaism have always been an inspiration for us. Our collection was a mix of these pioneers of art and our original content. We have derived many artworks from these icons but have always incorporated our own twist in them with desi kitschy renditions – and that is why people love our products: they are an amalgamation of cultural references with these iconic inspirations.