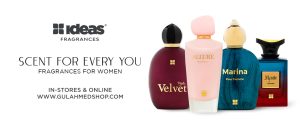 How you smell is often the first impression others have of you, and we have got some great news for all those who want to leave a good & lasting first impression. Ideas by Gul Ahmed has launched 7 new fall favorite women fragrances; each better than the other, each unique, each for different occasions, and each set to make you smell like a goddess.
With a floral musky smell that just refreshes, Stardom, is a silky fragrance with top notes of Sicilian Mandarin mixed with damask rose and pink peony. The shades of apricot and peach mixed will add irresistibility to your persona and makes you stand out like no other.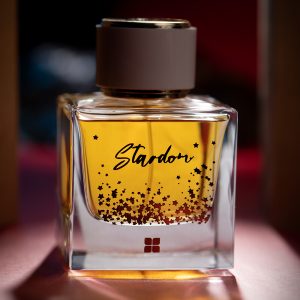 Mystic is a fruity floral fragrance for all our bright and bubbly girls out there; mild, fresh yet spicy, and woody. It will transcend you into a world of magic. It blooms with the flowery notes of peony and spicy scents of Schinus molle and create a compelling aroma around you which will make you smell great without overwhelming. It's ideal for a causal night out!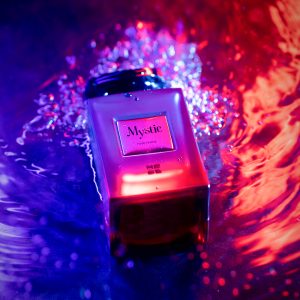 Encompassed in a dark blueish-grey bottle, Marina has a strong citrus floral smell which will make you stand out like the girl-boss that you are. With the fragrance that revolves around masculine lavender, and the feminine sensual, burning notes of orange blossom, it is everything you are looking for.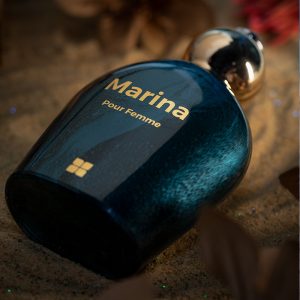 Spring Times, like its name suggests, is a soft floral musky women perfume which embodies the delicateness of the first day of spring. The heart of this scent is light and fresh, utilizing notes of peony, lily, lilac and all things feminine. The base is made up of the woodiness of cedar and sandalwood combines with the warm fullness of patchouli and musk.
Allure has an alluring fresh and optimistic fragrance with a touch of delicacy. It opens with the notes of bergamot and mandarin, before the middle notes of rose and peony come in to add a romantic touch. With undertones of musk, it is perfect for a date night out, bound to enchant anyone you meet.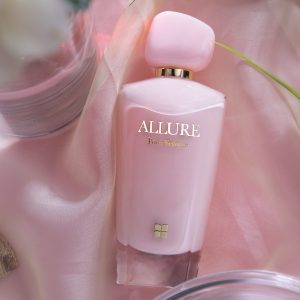 Poem is a fruity flavor with blackcurrant as the main scent and its heart in rose Bulgaria, Magnolia, and Lotus. It is bound to make you smell sweet with its velvety base of cedarwood, ambergris, and musk, making it a perfect fragrance for a daily wear.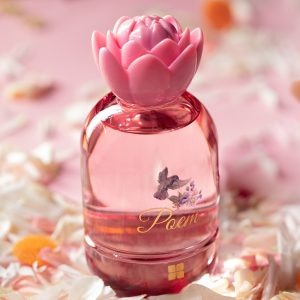 Memories is a mild citrus woody musk with the queen of perfumery, aka the Rose, blended in with modernity and freshness. The feminine heart notes; rose, jasmine and cyclamen make it a fragrance one cannot get enough of.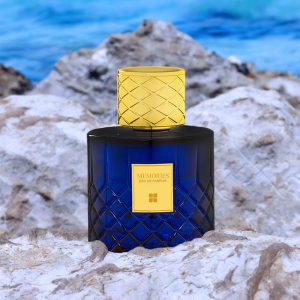 With only Rs-/99 as delivery charges, these perfumes are must haves. So, go grab your Ideas Fragrances from your nearest Ideas store or order online from www.gulahmed.com and leave your best first impressions this fall.