Share this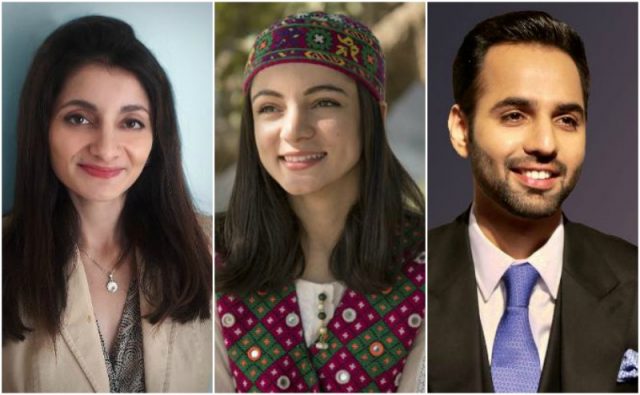 Five Pakistanis and a local startup makes it to Forbes 30 Under 30 list of of entrepreneurs and game changers in Asia. The list featured Asia's next generation of leaders who have come up with their innovative entrepreneurial ventures.
"From innovating in technology and disrupting age-old industries to demonstrating immense talent and dominating the world stage this group of young stars shines in more ways than one," according to Forbes.
Around 2,000 entries were submitted for the list, which were minimised down to 300 total name which were chosen for the 30 Under 30 list. A total of nine Pakistani made it to the official list.
Zainab Bibi, 29 
Zainab established Pakistan Society for Green Energy in 2013 which develops new methods for renewable energy. It has successfully developed biofuel from waste tissue paper, and introduced Camelina Sativa, a drought-resistant plant that can be made into bio-diesel, according to Forbes.
Laila Kasuri, 29
Laila Kasuri is currently working as a water analyst at Global Green Growth Investment's Policy Solutions Division. She has led research at renowned organisations like World Bank, the US Army Corps of Engineers, and the UC Davis Center for Watershed Sciences on climate-smart irrigation, flood risk reduction, and river basin planning.
Karishma Ali, 21
Karishma Ali, who hails from Chitral, "is currently the only female football player from her hometown playing at the national club level", says Forbes. Ali has founded Chitral Women's Sports Club and has also represented Pakistan at many international forums such as the Jubilee Games in Dubai.
Ahmed Rauf Essa, 27
Ahmed is the founder of Telemart, which Forbes describes as one of the largest e-commerce platforms in Pakistan. His company also caters to multiple dealers online and provides end-to-end solutions to companies like Ufone, Lucky Cement and P&G.
Zain Ashraf
Zain is the founder of Seed-Out, a crowd funding platform which helps to end poverty by connecting the worker with a micro-financer.
Hanaa Lakhani, Hasan Usmani, Gia Farooqi and Moneeb Mian
Hanaa Lakhani, Hasan Usmani, Gia Farooqi and Moneeb Mian are the co-founders of Roshni Rides. It is a women's friendly carpooling platform for travellers in Pakistan.
Share this