The drama industry may have been entrenched in the rona dhona zone for a while but it appears that the tide is turning for the better. Dramas driven by social motivations have been surfacing on our TV screens lately, however it's only a few courageous women and men who sign up for such dramas owing to the uncertainty that pertains to their reception. Saba Qamar is the reigning queen in this department, proving her charm and character one drama after another.
We jot down 5 unforgettable characters of Saba Qamar that got us hooked!
1) Cheekh 
The highly coveted and acclaimed drama serial revolves around the story of a woman fighting for the rights of another woman against all odds that the society puts her through. Deeply engaging with the themes of abuse, manipulation and hierarchy; this show plays an important role in inspiring women to voice their opinions and fight for justice. Saba is impeccably convincing in each frame and adds value to the project itself. In an interview with Haroon Rasheed (BBC Asian Network) the actress said "I put my heart and soul in it (Cheekh). It was very tough for me."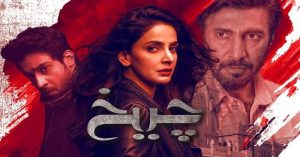 (Courtesy: ARY Digital)
2) Baaghi
Baaghi was based on the controversial life of internet celebrity Qandeel Baloch and was highly anticipated by viewers and critics alike. Her choice to work on a project and plot which had the nation divided goes to show of her ability to follow her gut and her incredible decision making powers. She truly engined the drama with her powerful and fearless take on Qandeel and her personality.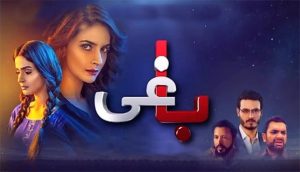 (Courtesy: Urdu One)
3) Digest Writer
For this project, Saba takes on the role of a girl from a small town with larger than life dreams. She proves to her parents that the son over daughter preference in the society is completely flawed by remaining determined to become a digest writer, a thought which merely appeared to be a joke considering the resources she had owing to her financial situation. Saba aces her character and empowers women along the way to never give up on their dreams and to continue to work for them until they are achieved.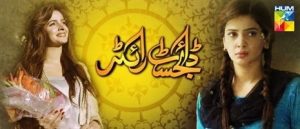 (Courtesy: Hum Tv)
4) Maat
She can do positive and negative roles with such fervor that one can't deny her true artistic potential. For Maat, the actress opted to portray the character of the evil sister who is entangled by jealousy and thirst for power to such an extent that she is ready to ruin her marriage and family life and steal the crown herself. One has to hate her while watching the drama and that shows how good she is at whatever she does.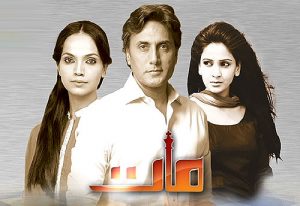 (Courtesy: Hum Tv)
5) Main Chandi Si
Soul wrenching drama Mein Chaand Si is a tragic story of a women who catches AIDS from her manipulative husband. Further turn of events make it impossible for her to marry the love of her life leading to taking her life in the end. Her portrayal of the character is persuasive and daunting at the same time. One can relate to her and whatever she brings to the screens. Kudos!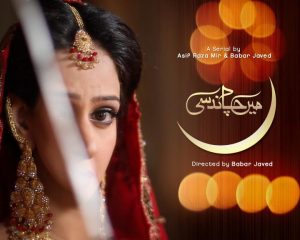 (Courtesy: ARY Digital)
Saba Qamar told ARY News, "If I can connect with a character, I do it and If I don't, I opt out." We love her conviction and can't wait to see what project she signs up next. You do you girl!