With the passage of time everyone has started to understand the fact that your skin needs a lot of care and attention to avoid fine lines, pigmentation, dullness etc. The skin is often mentioned as a 'canvas' as well and the quality of canvas decides how your skin will look with and without makeup. Luminous skin took over social media but ofcource it is achieved through a lot of makeup products and highlighters which in the end is not something long lasting; just a wash away.
Recently Korean skin care industry came up with skin care products that can help you achieve 'glass-skin'. Glass-skin is meant to evoke the idea of a crystal clear piece of glass, meanings it's all about skin that looks completely clear, hydrated and flawless. To get that look we need to incorporate some skin care products in our daily routine which can help us achieve a clear glowing skin.
Vitamin C serum is the new hype these days in the skin care world and skin care enthusiasts tout this serum to give their complexion a juicy glow and as it has a range of other benefits too. It is usually applied at the night and it is helped in balancing skin tone, reducing hyper pigmentation and reduces signs of aging.
Vitamin C serums are acidic, which means they slough away dead cells and helps in generating new cells, leaving the skin brighter and smoother. As the serum is highly acidic, so when applied to the skin, the skin is triggered to heal itself by producing collagen and elastin. One of the biggest benefit of this serum is that reduces scars, acne marks, spots, fine lines and any other sort of hyper pigmentation.
Vitamin C is a well-known brightening agent and it is better to use a serum that offers at least 20% of it. We have picked up five best serums for you to pick from and these small bottles offer some big promises J
The Ordinary:
For dry skin: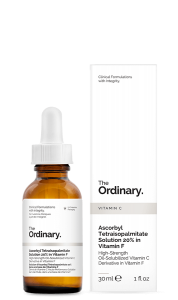 For oily skin: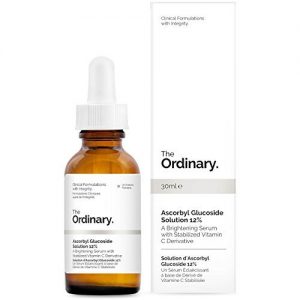 Kiehl's: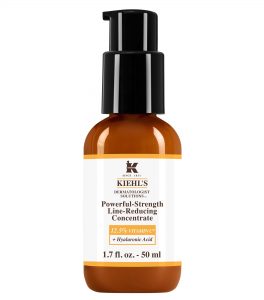 Drunk Elephant C-Firma:
Sunday Riley C.E.O Glow Vitamin C+ Turmeric Face Oil: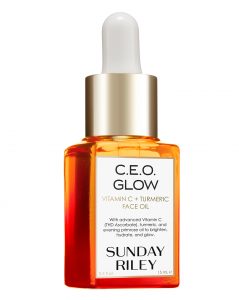 Skin Ceuticals C E Ferulic: