"This haveli is the forgotten memoir of the Forefathers of this nation. By preserving this national heirloom, Yusuf Salii has given back to us a historical treasure " Team Niche reminisces with Yusuf Salaudin, on life, literature, and a cultural legacy.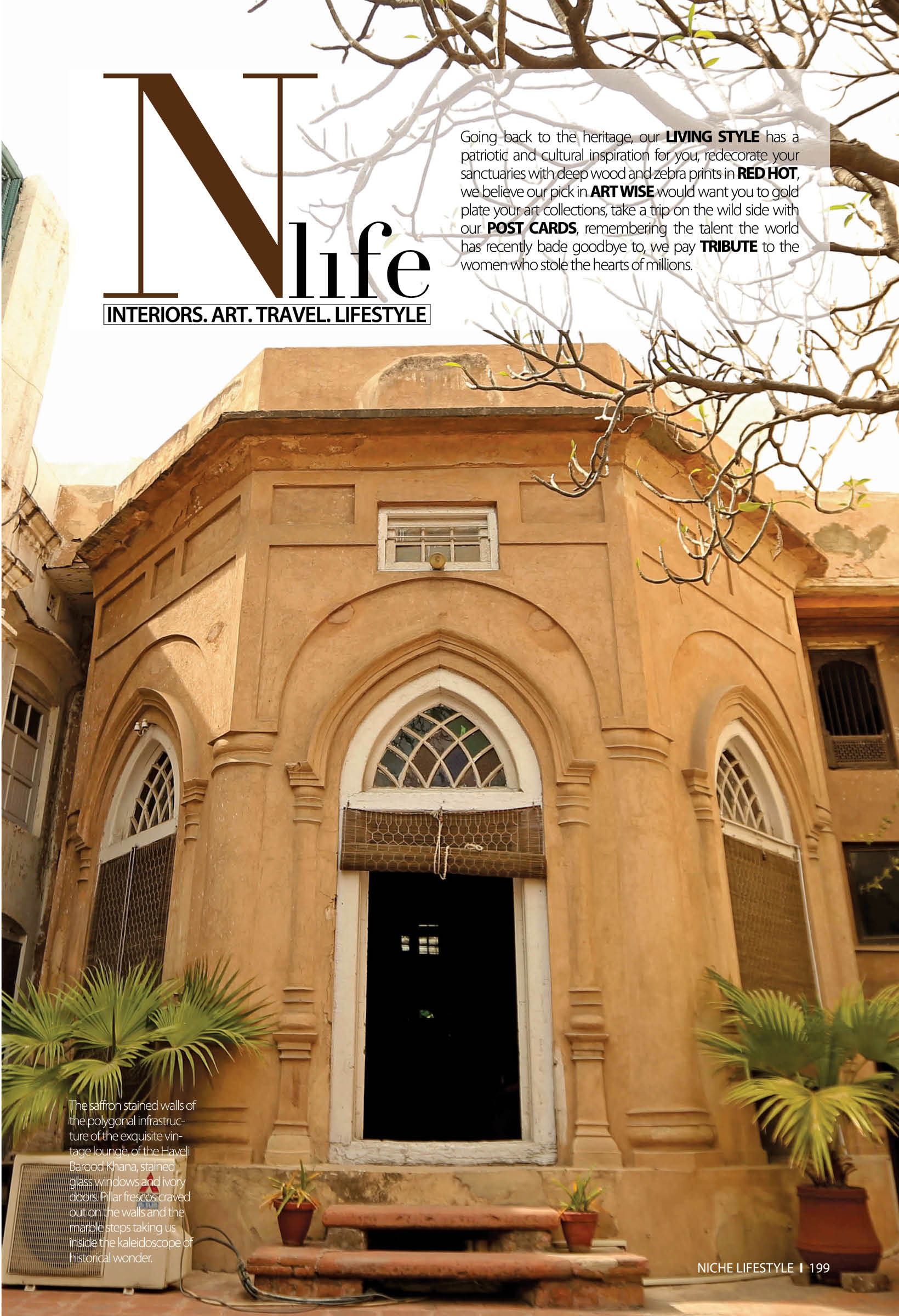 Over a cup of tea on a warm spring afternoon we gathered in the courtyard of the Barood Khana Haveli in the walled city, secluded from the material world and carefully thrown back in time where Iqbal and his companions strolled in these halls and passageways pondering over ideas that were going to build a nation and a point of reference for the times to come, a manual set by example.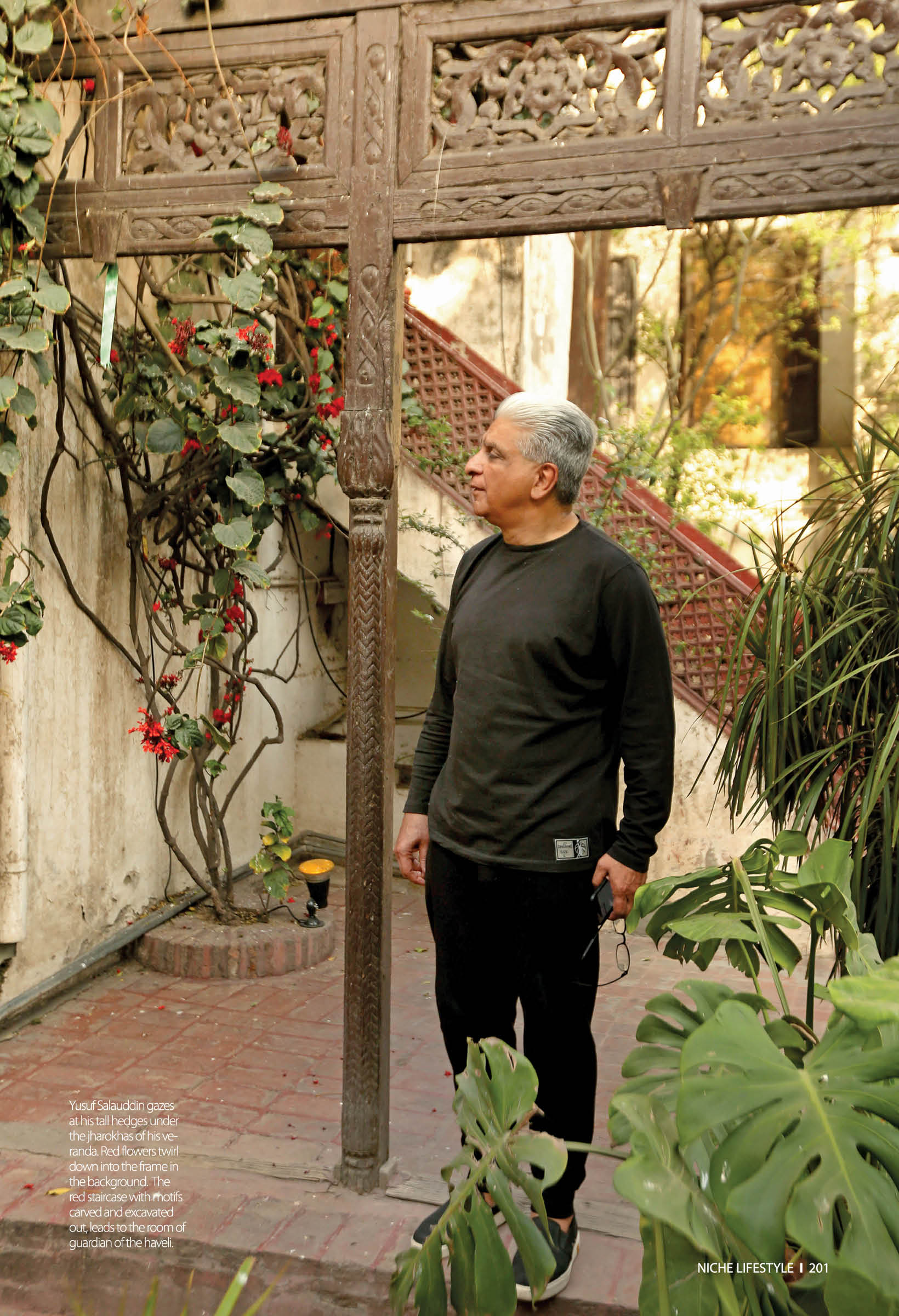 Yusuf salahuddin the grandson of Alama Iqbal took the task of restoring this Haveli and with it, the history of the subcontinent and the independence of Pakistan. The carpet set under the feet of our founding fathers on the Pakistan resolution day hangs elaborately in the dining hall, reminiscent of a tale of enlightenment. One can almost hear the voices of wisdom from these 400 year old walls, the overwhelmingly precious energy that would evoke a patriotic reverence from anyone who steps into this sanctuary, leaves one rich with cultural and historical refinement.  These were the men that paved a path towards a modern school of thought embedded profoundly with the essence of religion.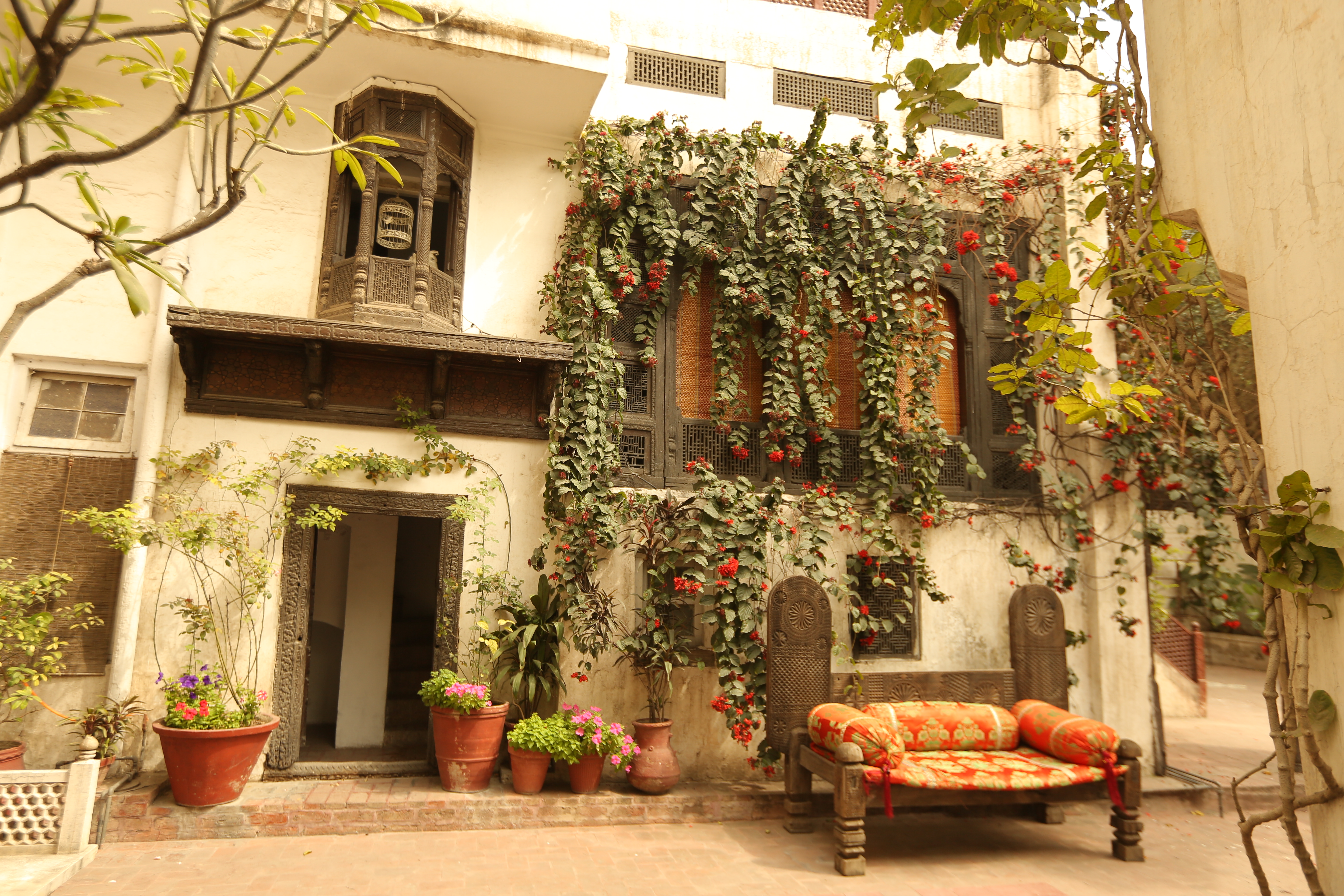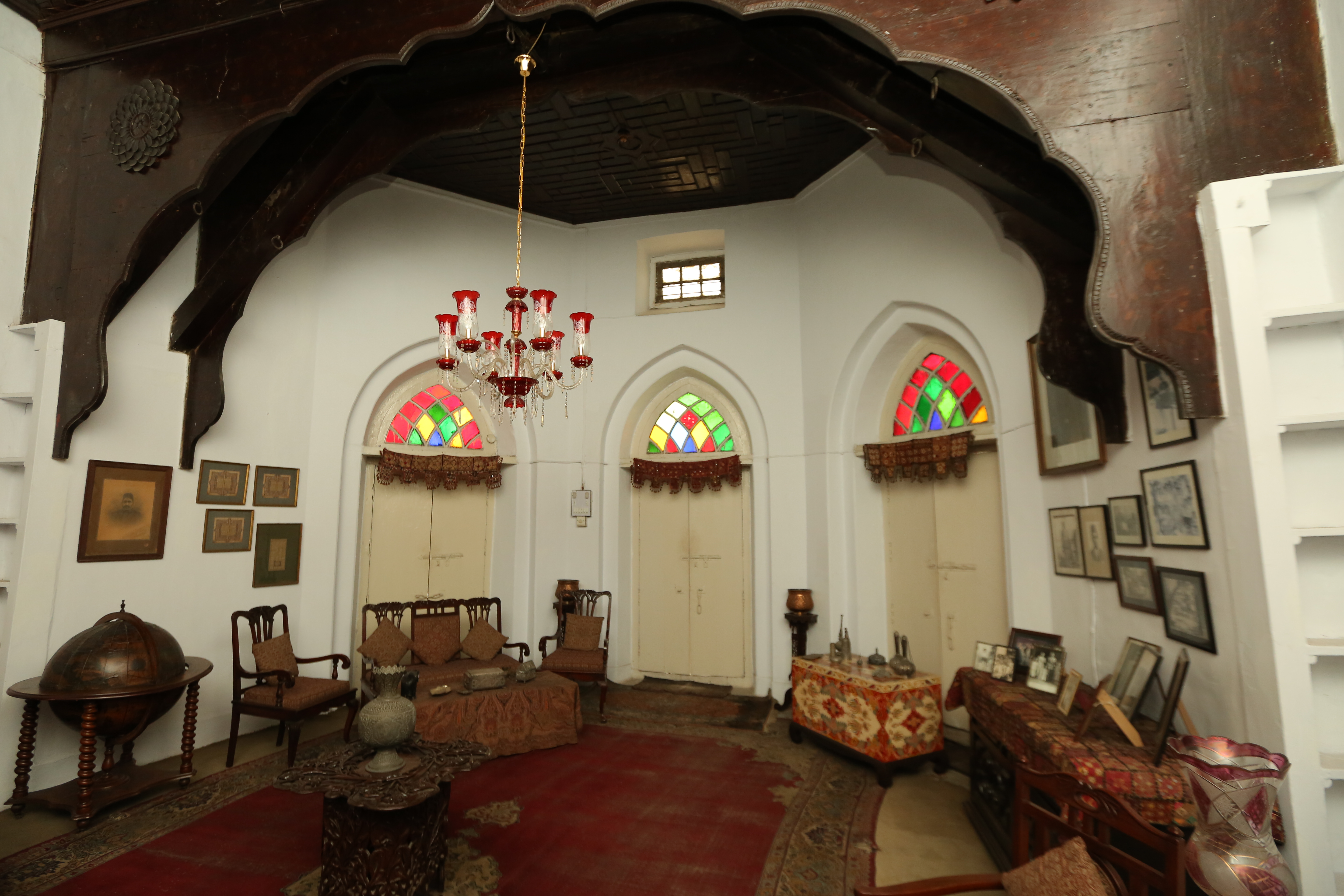 To our surprise this impeccably well kept Haveli wasn't found like this by Mian Yusuf, although he had spent his childhood here, he recalls moving to Gulberg with his entire family at the age of 6 in 1958. Being in the company of intellectuals, writers, artists all his childhood, he couldn't help but revert to the place where it all happened. Alama Iqbal,Faiz Ahmed Faiz, M.Aslam, Dr.Taseer , Ismat Chughtai, these are just the few names who had graced this vicinity with their presence. Yususf Salahuddin saw a need for restoring a history that he had witnessed and experienced therefore in his early 30's he returned to relive memories and allow us to rummage through a dream we thought we could only read about. Taking up the task he remembers his mother weeping thinking the building would collapse, but what stands forth us today is not a moated grange but a beautiful historic Haveli in immaculate condition.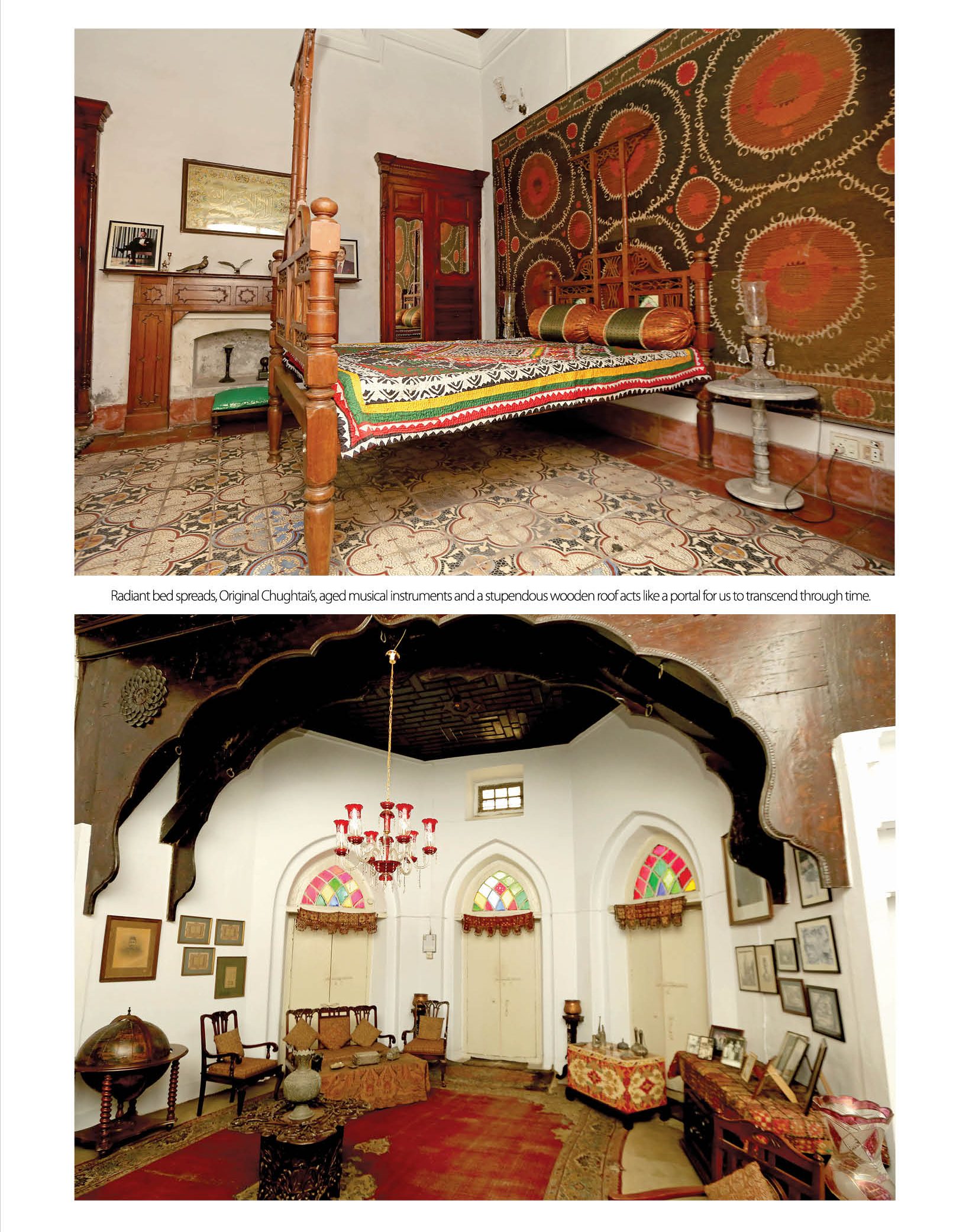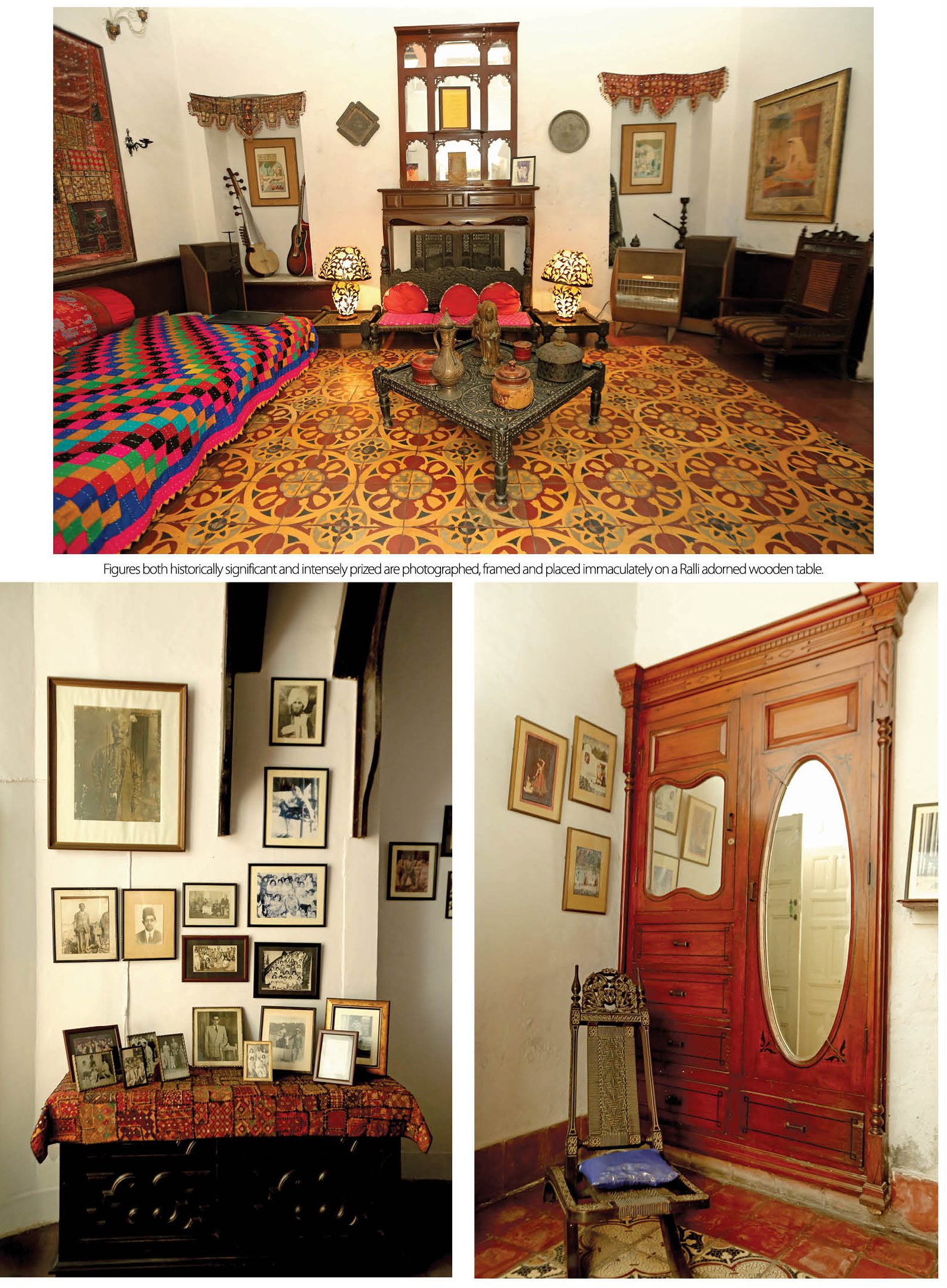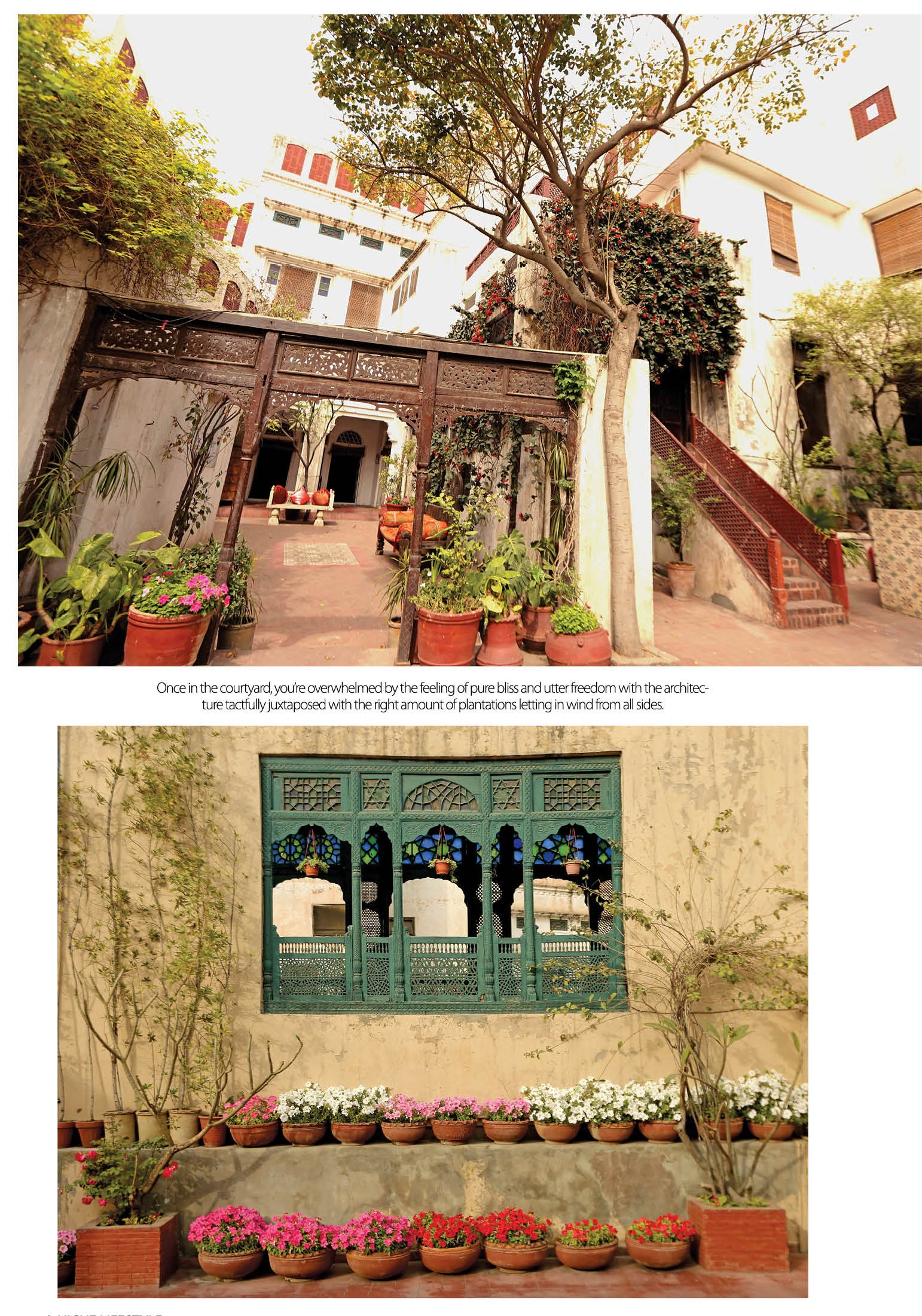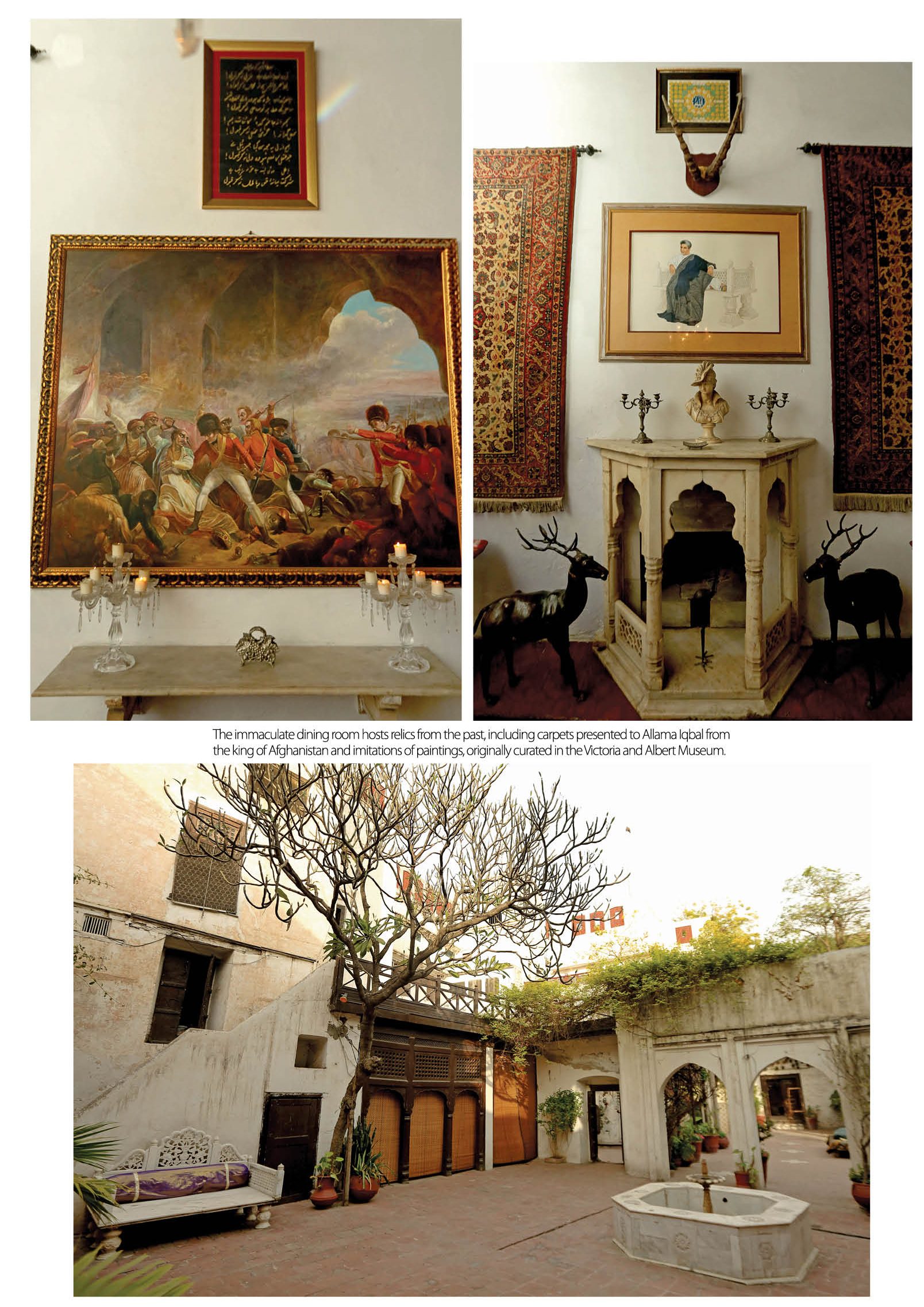 Being the composer for 'Taali de thallay' sung by Nazia Hassan and 'Garaj Baras' sung by Ali azmat, Yusuf Salahuddin doesn't consider himself to be a composer or a patron of solely music. He believes his mission is more deep rooted than that. Although his achievements in music are too prominent and popular to be ignored, his contributions don't seize there. He believes music is just a medium that was relevant to achieve a greater goal.  After Musharaf formed the national Sufi council, Yusuf Salahuddin was appointed the Vice president and the first project commenced under this patronage was the celebration of Iqbal's birthday in Hazuri Bagh, following the release of the Album; Apna Makaam Paida Karo , in 2002 Pakistan Television approached him for another album. He was brought into contact with Sahir Ali Bagga, who became an integral part of the journey and soon Virsa Heritage revived, came into existence.
In the 11th century the Sufi way of teaching was by using Qawali as a means that would penetrate deep into the minds and souls of the public. Yusuf Salahuddin believed in using the same principles and applied it to the current situation. By using renowned musicians who are celebrated by the youth, Yusuf puts forth compositions of Ghalib and Iqbal, which shifts the audience and draws the attention of the younger population.   Musicians like Rahat Fateh Ali Khan, Ali zafar and many other have been a part of this project and the results have been voluminous.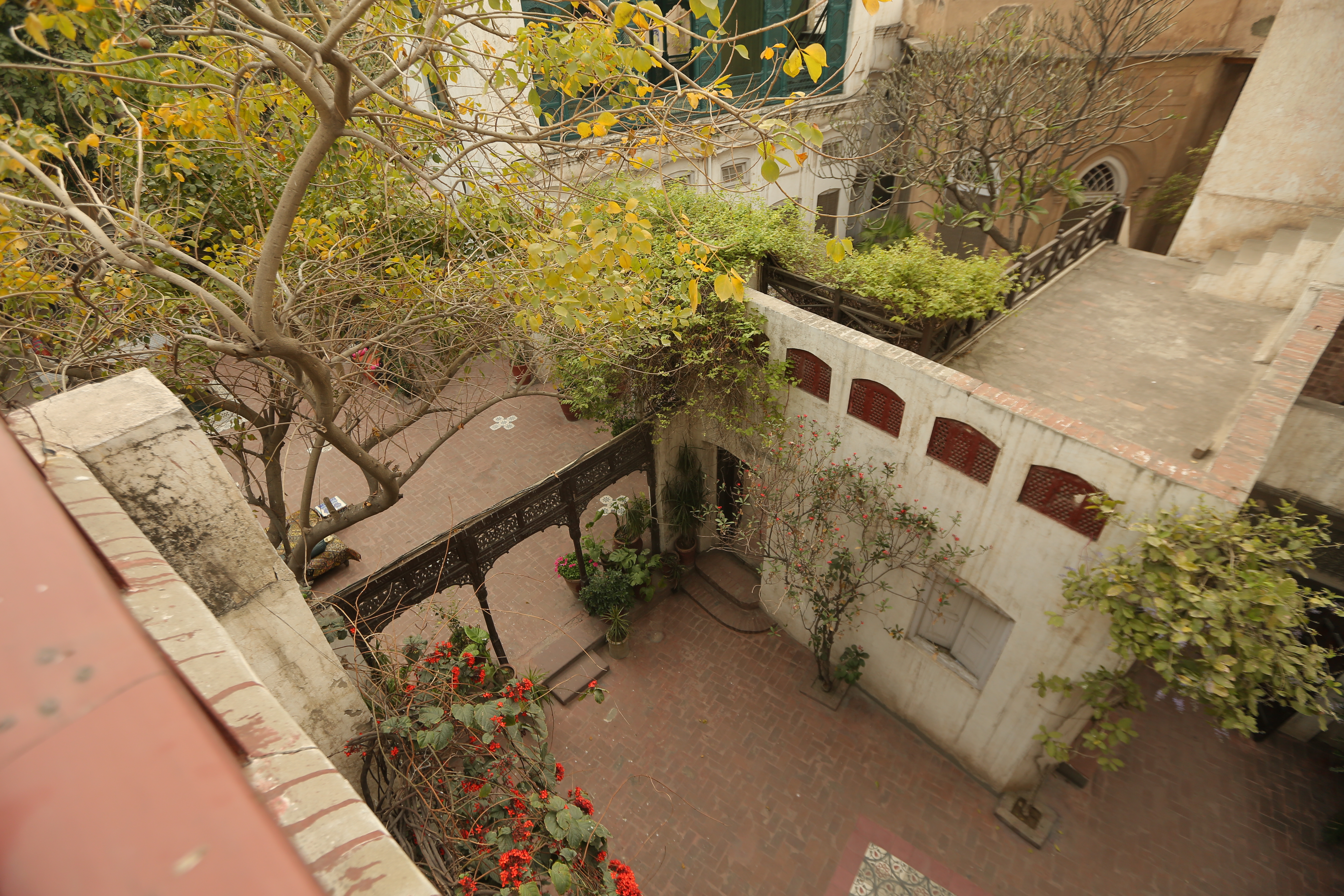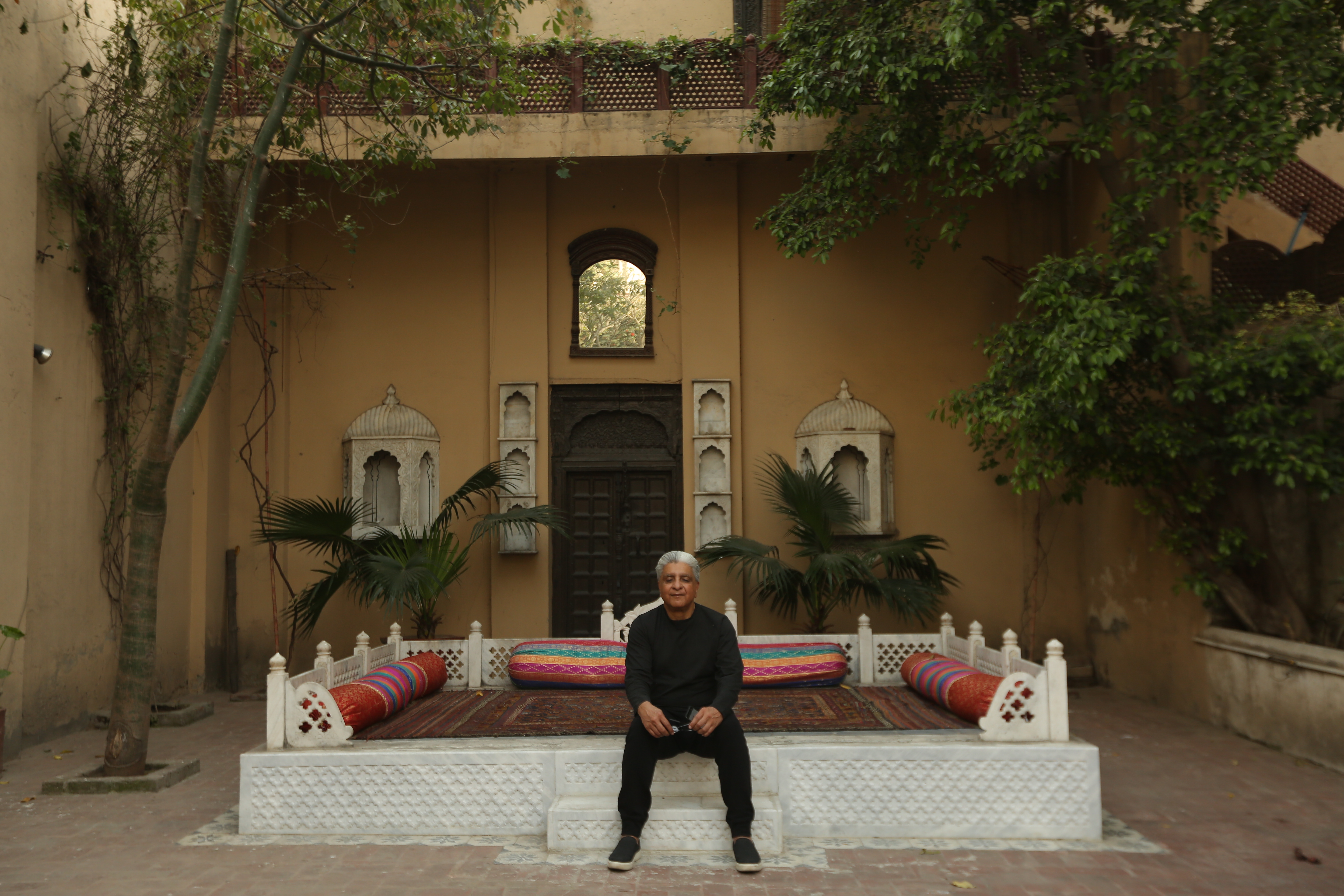 With the realization that that we are losing our identity as a nation at the hands of incompetent government officials and propaganda's that have been ingrained in our history, gradually restricting our learning of the extensive wisdom and literature associated with our region. With the ban of Farsi in schools and the curriculum designed around western ideologies and principles entirely, he believes our nation is being deprived of its own creators and their teachings. The results have led to a shallow materialistic elite class and a substance abusing youth. There is a lack of depth, taste and culture in our people today which he believes is extremely alarming. Therefore he has taken up to the task and believes in keeping the teachings of our founding fathers and literary geniuses that the whole world looks up to but we so conveniently ignore, alive.
With a YouTube channel that has a following of 90k and reaches to the youth, the mission he was set out to achieve is already yielding results. Living legend Farida Khanam who has been listening to voices from the turn of the century, is Yusuf Sali's master and critic. With the help and support of the best the message is alive and spreading. The National History museum made under Shebaz Sharif's tenure is also one of the pioneering projects incepted by the genius and he believes there is much more that still needs to be delivered to an audience suffering from severe identity crisis. 'Reconstruction of religious thought in Islam' is a book that must be compulsory in completing graduate studies, is one of the few steps that need to be taken in the right direction, he believes.
Iqbal is not only a poet but an entire philosophy and his teachings regarding Islam were modern and allowed a gateway towards the future, not of regression. Iran and turkey being examples of modern and progressive nations, Yusuf Sali believes our relationship with these nations should not be sabotaged and neglected. Iqbal being the bridge between Iran and Pakistan should be given the prominence in academics as to tap into the real teachings of Islam rather than indulging into 'Ritualism'.Iran has provided us with the brilliance of Hafiz, Maulana Jami, Amir Khusro, Saadi Shirazi and many other geniuses who have redefined our understanding of religion and the world. Therefore he believes Sufism is the cure against ritualism.
Mentioning a quote by Baba Bhulay Shah he says;
'Namaz Parhan Kam Zanana Aty Roza Sharfa Roti
Uchiyaan Baangaaan Oo Deendy Neeyat Iina De Khoti
Maky Ty Wal O Hee Jaandy Jehry Hondy Kam Dy Toti
Deviyan Bhula Ye Hoovy Hup Yaar Milar De Ty Rak Saaf Andar De Koti'
Illuminating the importance of a good heart he says Allah judges our intentions and faith beyond rituals that we put all our concentration and efforts in. Remembering an evening in Delhi with Rahat Fateh Ali Khan at Nizam Udin Aulia's shrine he reminded us of the contributions of qawali, the fast beat of the tabla and the creation of sitar
Looking forward he believes Imran Khan has potential in keeping the teachings of Jinnah and Iqbal alive as he is greatly inspired by them and follows their example. For the Pakistani music and film industry he has very high hopes and looks forward at watching Maula Jatt which he believes is going to be Pakistani cinema's biggest achievements, with the enthralling acting of the cast and the impeccable direction and production. Yusuf Sali has always represented talent and believes in bringing it to prominence spreading important messages through these forums.