Check Mate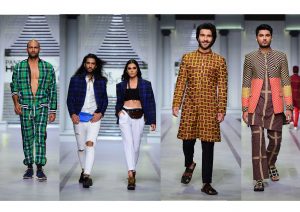 Fashion houses like Jazib Qamar and Munib Nawaz checkmated floral prints in an ambitious attempt to overthrow the much dominated floral aesthetic on day three at the HUM showcase 2019. Fashion pawns in Checks on symmetrical and asymmetrical jackets, pants, hand- woven linear coats, shirts, checks in red, blue, brown, black and white subjugated the runway. But just in case if you're into florals- mix a pair of those floral pants or tees with a bit of checks and you're all set for this summer.
Rapunzel, gotta let your hair down.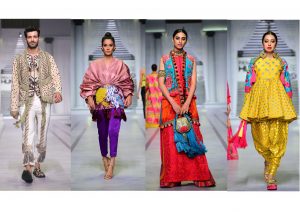 Hints of Tassels, in variating sizes, on the hemlines of sleeves and pants, on bags and anywhere and everywhere paired with fringes in leather, on shirts and coats and in print were pretty evident on the third day of fashion week. The printed rope pants in the Jazib Qamar show escalated the pace, sending out messages both dark and contemporary in nature.
Beetlejuice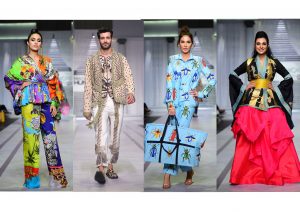 Animals and insects found their way in prints this season, consistently appearing in prints on all three days. Psychedelic panthers and white tiger-ape hybrids entrapped subliminally with in eclectic prints at Sana Safinaz, Beetles and tigers at Jazib's, block printed birds, horses and elephants at Jhirki by Wardah Saleem served us a much needed break from floral prints.
The shrink sleeve project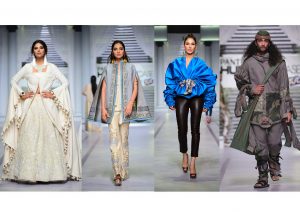 Sleeves were worshipped unapologetically on day three. Voluminous slit bearing sleeves, Kimonos and batwings in variating sizes, of shoulder details and peekaboo sleeves dominated the first half of day three. Sana Safinaz however escalated the mood with interesting and assiduously constructed asymmetrical/symmetrical, smocked, gathered and pleated details.