Share this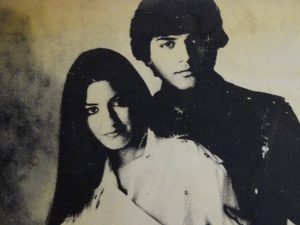 Nazia Hasan, a name which never fails to take us down the memory lane, when the world was much brighter, much happier and we all believed it was going to stay the same.
Gifted with a charismatic voice and an alluring personality Nazia captivated the hearts of millions all around the globe.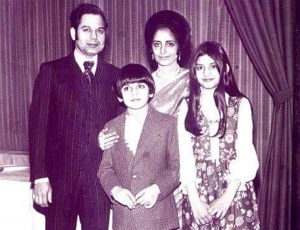 Born to Basir Hassan, a businessman, and Muniza Basir, an active social worker it was pretty evident that Nazia had it in her genes to become a sensational personality. At the ripe age of 15, Nazia won the prestigious Filmfare award and to this date remains the youngest female artist to win the best Playback singer award. This of course was possible because of her family's tremendous support.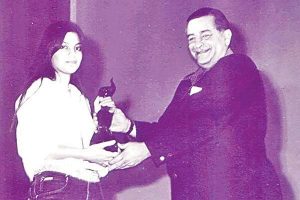 Both Nazia and her younger brother Zoheb were then sent to Manchester where they were exposed to the eccentric and coruscating  genera's of Pop and Rock music. This however projected the two of them towards the like of composers and producers like Biddu, Feroz khan and Vinod Khanna.
On a fine Sunday, at the age of 14, Nazia went to the studio and recorded ' Aap jaisa Koi' composed by Biddu for the Indian Film 'Qurbani' and well the rest of it is history. The song propelled Nazia to the ultimate height of fame.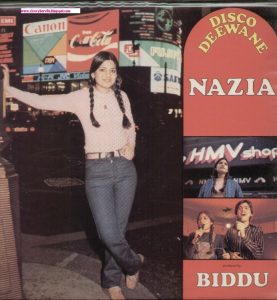 The duo aligned their eastern upbringing with influences from their western environment and created something so powerful and compelling that they completely revolutionized the Pakistani music industry. But the revolution didn't happen overnight, the duo was met with intense scrutiny from the much staunch music aficionado's, who apparently were repulsed by this alien blend of music.
Met with further resistance from the mullahs, who of course wanted to use the duo's success as a scapegoat situation to grab the nation's attention and use it for their own purposes forced Nazia and Zoheb to leave the country for a while. Amidst burning effigies and merciless fatwas, this however proved to be a smart decision on the duos end.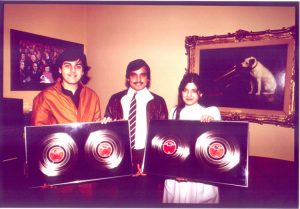 Regardless of the unnecessary resistance, the youth wholeheartedly embraced the groovy tunes and the quirky videos and there was nothing stopping it. Nazia inspired a whole generation of young liberals who weren't going to settle down for anything less than what they wanted. The music resonated phenomenally with the needs and problems of the young generation growing up in the 80s and 90s.
Nazia Hassan's music is like a portal for time travel, 'Ankhen milnay walay" ' Aagg' ' Disco Diwannay' 'Telephone pyar' , all of these sensational hits are still fresh and timeless.
Happy Birthday Nazia
Your'e missed dearly .
Share this