Us millennials have grown up listening to Strings, and the fandom has been extremely consistent and we can't thank the band enough for still keeping the culture of performing live and making music, as opposed to some of our favourite bands that drifted apart.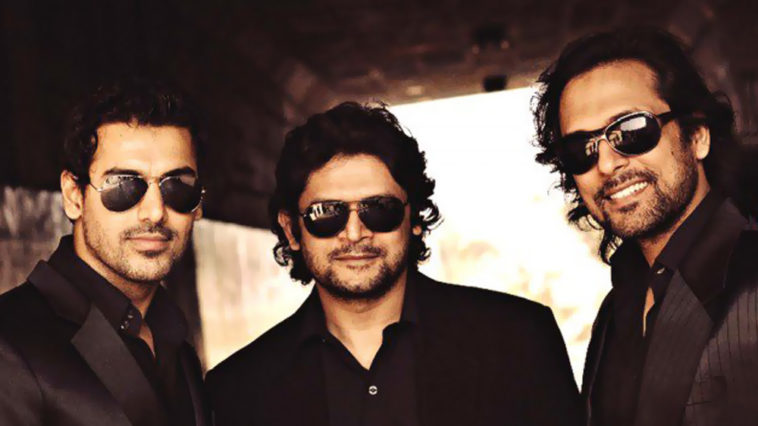 Strings is a band synonymous to Pakistani indie pop and the reverberation of their music is one that cannot go unnoticed.
We round up 10 of our favourite Strings songs as they recently performed in Karachi and Lahore both, reminding us of how amazing they are:
1.Song: Yeh Hai Meri Kahaani
This is one of the most memorable songs and a classic association with the early 2000's The beautiful poetry in the middle of the song makes it ever more impactful as Anwar Maqsood's lyrics are turned into breathtaking melodies by Faisal Kapadia as the Singer and Bilal Maqsood as the guitarist.
2.Song: Durr Se Koyi Aaye.
Another very popular song by the band with a magnificent melody and rhythm. The lyrics are extremely impactful and catchy.
3.Song: Sar kiye ye pahar.
A song that can't be forgotten so easily, when released this was one of the most played songs in everyones cars as it would provide the perfect frequency, undoing the monotony of driving..
4.Song: Na Jaane Kyun.
Although Strings never fails to communicate a certain emotion with their songs, they always radiate a lounge streak in their music and this is one them. Once again amazing lyrics.This song also happens to be Spiderman OST.
5.Song:Sajni
This song is set as a conversation between a man and his shrink. A very interesting concept and equally well executed video.
6.Song:Urr Jaoon
This song is an example of the right tempo combined with that lyrics.  With exceptional visuals.
 7.Mera Bichara Yaar
Although a love song, Mera Bichraa Yaar has a soulful reverberation to it and the Version Zoe Viccaji adds extra texture to an already amazing song.
8.Chaaye Chaaye
A perfect song for not-so-subtle confessions. Impeccable harmonies and exciting lyrics.
9.Dhaani
Dhaani conveys a very important point that no matter how underrated our words do make a difference and we should articulate them into complimenting what strikes us.
10. Anjane
This song has a very memorable video which was executed so precisely in it's time.